In the early 2000s, "A Will Ferrell movie" very much slotted into the cinema-viewing lexicon. It was famed for a new, wild actor who blew up the screen with his outraged child-in-a-middle-aged man body. His curly hair, innocent eyes, and rabid smile housed a tremendously talented comedy actor who really was a new breed of clown. With his long frame, podgy fleshy torso, and brash, obnoxious acting style, Will Ferrell was a hat and a tie away from being a human version of Yogi Bear. Ferrell is everyman-shaped but possesses the comedy timing of a Lamborghini.
Update September 10, 2023: Will Ferrell has had a major comeback in 2023 with films like Barbie, Strays, and the upcoming Quiz Lady, so this article has been updated by Yosra Ben lagha with even more details about the actor's career and his future.
In the mid-00s, he stood out as something a little different. As a major player in the Frat Pack movement (a dubbed name given to Ferrell, Vince Vaughn, Ben Stiller, and the Wilson brothers, who would appear in one another's movies), he preceded the Judd Apatow stoner comedy empire of the late 2000s. In a Bush-era presidency, his movies stood out, both for and because of Americans and, often, Americana. His high-strung characters were loudmouthed, obnoxious a-holes whom the American people could commit an hour and a half laughing at and relate to while the rest of the world giggled at his heightened-to-the-max stereotype.
Yet it did seem the actor had fallen out of favor with critics and audiences, as his live-action comedies just were not the major events they used to be. After breakout hits like Old School and Elf, audiences were not turning out to see a Will Ferrell-led comedy ten years later. Yet fittingly, twenty years after the release of those two comedy movies, the actor is having one of the best years of his career. Here is Will Ferrell's career, why it connected, where it fell off, and how it is coming back.
Brick, Where'd You Get a Hand Grenade?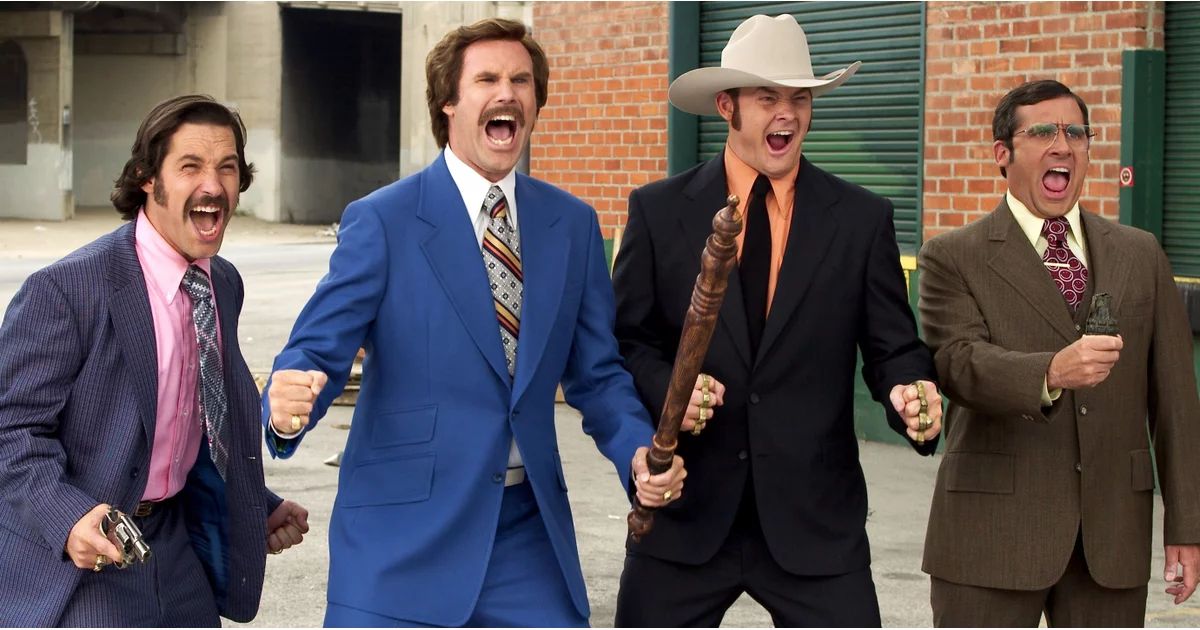 2004s Anchorman: The Legend of Ron Burgundy was a modern-day Naked Gun, with jokes ranging from the very silly (a grown man playing jazz flute, a dog getting drop-kicked off a bridge), to the extremely adult (Ron Burgundy asks his female colleague out, while sporting an erection). Still to this day, Anchorman and its particular sense of energy have not been replicated or, well, bettered. It is a gold-standard modern comedy classic, thanks to a tremendous supporting cast more than capable of doing lots of improvisation and an actor/director entirely on the same wavelength.
Summing up Anchorman's absurdity on and off-screen, Paul Rudd, who played Brian Fantana, reflected on the epic news stations fight scene, telling Vulture:
If I had said, "You know what? I really am feeling something else," I'm sure they would have given me another weapon. But there was no reason for any of our weapons. "How did you get that hand grenade?" "I don't know." That applied to all of us. How did any of us get any of our weapons? We didn't know.
Will Ferrell once mentioned sharing the same "comedy brain" with his regular collaborator Adam McKay, and one could argue their own specific language as well. Directing Ferrell on five separate motion pictures (Anchorman 1 & 2, Talladega Nights, Step Brothers, and The Other Guys), the two were an unstoppable force for the R-rated comedy, and thanks largely to Ferrell's ability to inhabit the dumbest of main characters.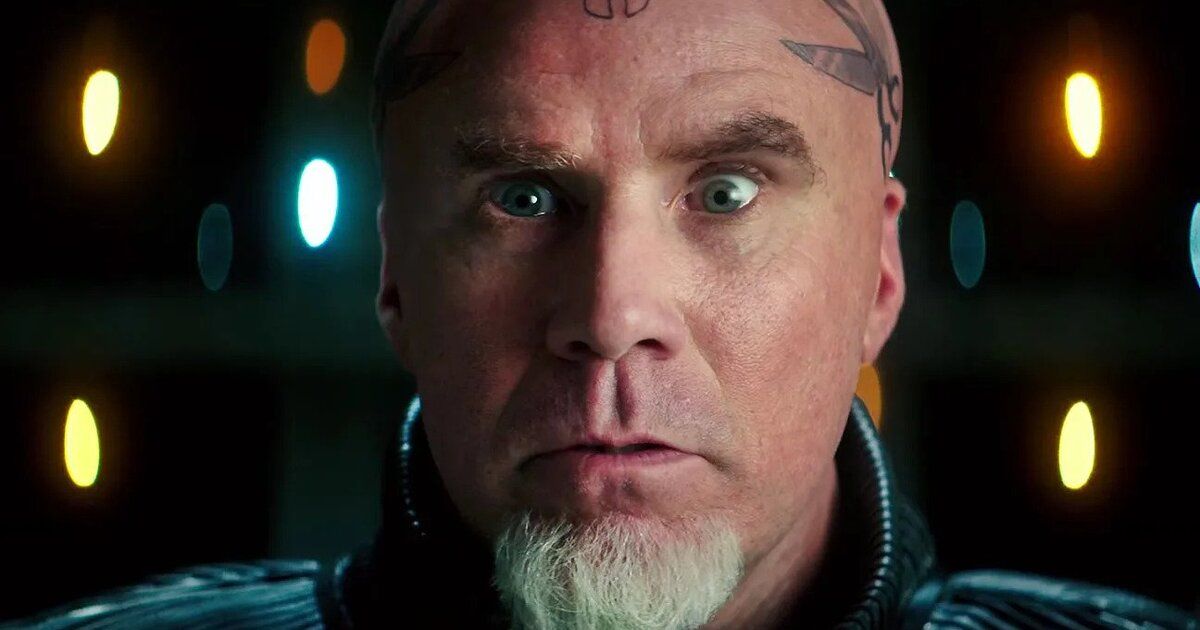 Working as a stand-up comic, and studying with renowned improv troupe The Groundlings, Ferrell rose his way up the ranks of Saturday Night Live and became a stand-out (Lorne Michaels has said that he counts Will Ferrell in the "top two or three that have ever done the show"). He gradually moved in to films, featuring characters heightened so much that their stupidity was just shy of cartoonish.
Related: Best Will Ferrell Movies, Ranked
Storming into the noughties, Ferrell would star in Zoolander as a peroxide blond fashionista-cum-dictator, Mugatu, Christmas-obsessed Buddy The Elf in Elf, and the aforementioned pigheaded news anchor Ron Burgundy. These were all characters who feel like they've been brought up in dreamworlds of their own designs and yet exceed in their own very specific chosen fields.
Even re-watching Ferrell's wonderfully confident SNL audition tape shows that same blueprint: The angry barbecuing father who gets more heated as his children refuse to remove themselves from a shed offscreen or the man who can't help but play with cat toys like a curious tom, shows a playful energy that is hidden in an otherwise normal, basic-looking person prepared to be incredibly silly. He would only continue that trend of stubborn jerkwads with Chazz Michael Michaels in Blades of Glory and Jackie Moon in Semi-Pro and would command paychecks that backed the comedy megastar's appeal to boot (Forbes writes that Ferrell was paid over $15 million dollars for his role in Hollywood bomb, Land of The Lost).
America vs. American Comedy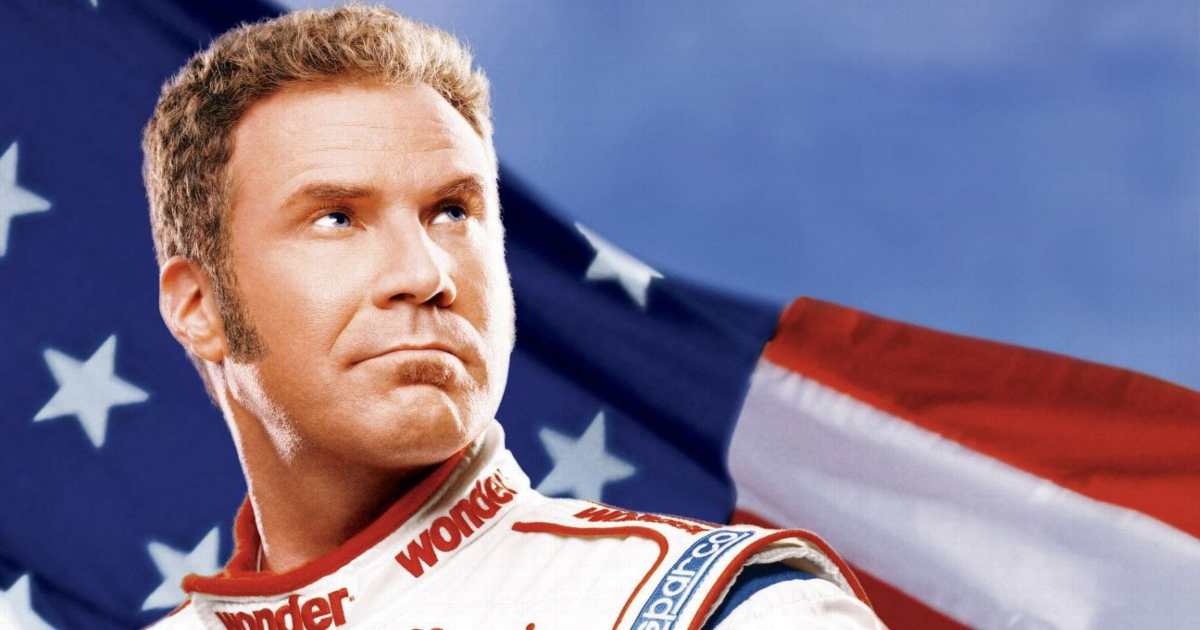 Ferrell's exceedingly American turn in 2006 as Ricky Bobby, a Nascar driver in Talladega Nights, cuckolded by his best friend and outraced by a Frenchman, was primo American self-satire on the big screen – on a backdrop of very real moronic US politics and war in a foreign land off of it. The fiction fits well against the non-fiction. Ferrell's work was never intentionally political but was certainly stupid – something that was very on-brand for America at the time.
In the same way that Ferrell became infamous for his impression of President George W. Bush, as the Obama administration was inducted in 2008, Ferrell would gradually become outdated versus the new, laid-back, and effortlessly real characters that began appearing in competing comedies (they were mostly just stoned, but yeah).
Ferrell's dramatic career never really succeeded in the same way that Seth Rogen and Jonah Hill's did either and has become more of a rarity because of their lack of success, though the comedian has made great dramatic movies. Stranger Than Fiction's premise may be one of the most brilliantly creative and simple ideas over the last 22 years (a man is being narrated by a blocked writer who has a penchant for killing off her characters), and Everything Must Go was a sad, drab movie about a man selling off all his possessions).
Ferrell's dramatic performances were so opposing from his loud comedy characters, however, that they appeared knee-jerkingly quiet and dull in comparison, even when they were good. As an audience, the jump from one to another was too swift, too jagged. We needed a middle ground and not a midlife crisis.
The Times They Are A-Changin'… So When Ron Burgundy Fell, He Fell Hard
As we moved to the 2010s, America seemingly embraced its downfalls, as Millennials realized that nihilism and exasperation were everyday troubles, and that doing a bong hit to not think about those troubles was too. Judd Apatow, a producer on Anchorman and later Step Brothers, would form an empire with his movies about real-life romance on a bedrock of sticky-icky green bud. And while Ferrell has had some hits since, cop comedy The Other Guys for one, his shtick just couldn't seem to keep up with the kids. By 2015, Will Ferrell co-starred in a painful double header of Get Hard and Daddy's Home, two movies that were particularly poor (with the former film also being arguably just racist).
He has since split with his former co-writer and director, Adam McKay, who in turn has moved on to weighty and more ambitious projects (and very publicly informing the world of the couple's creative split, alongside a liquidation of their joint production company "Gary Sanchez Productions"). The two are not on speaking terms anymore, and the death of their collaborations put a damper on their comedy careers.
Will Ferrell dominated the box office in the 2000s with his loud comedy shenanigans and colorfully weird and self-centered characters, but without a big splash in a long time, perhaps as a fanbase, we're all just too stressed with the current global situation and have moved on to other things. Paul Rudd has said that Ferrell was one of the last few people he knew to get a cellphone of his own, which might signify that the comedian takes a while to catch up with the world.
What Will Ferrell's New and Upcoming Releases Say About His Career?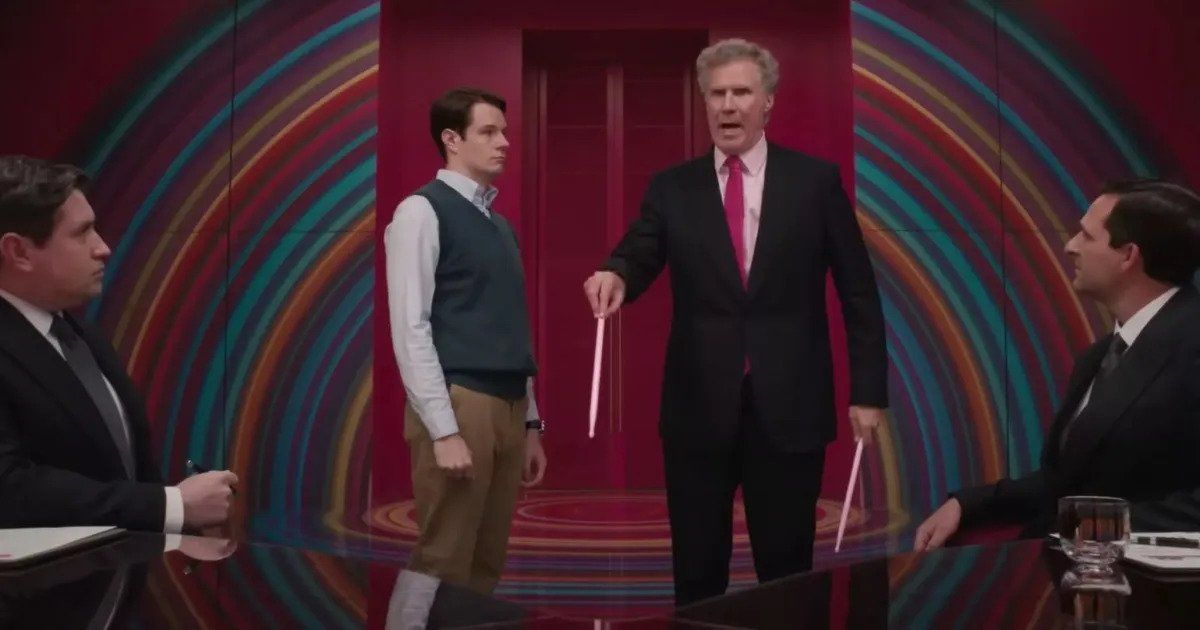 Will Ferrell 2010's were rough. While he started it out with the hit Megamind and did a great voice role in The Lego Movie in 2014, live-action films like Get Hard, The House, and Holmes & Watson really failed to connect with audiences. 2020 did see a nice return to form with the hit Eurovision Song Contest: The Story of Fire Saga, but by the time the 2022 Spirited hit AppleTV+, nobody really seemed to care.
Yet 2023 has marked a big return for the actor as he headlines two major summer films. The first was Barbie, which is the biggest film of 2023 so far and is unlikely to be topped. He plays the role of Mattel CEO, an insensitive (as Ferrell himself describes his character), capitalist, and greedy CEO whose attention is solely directed at putting Barbie back into the box, both literally and figuratively. Commenting on the movie's main theme, he says: "It's a loving homage to the brand and, at the same time, couldn't be more satirical."
Although it's a supporting role, Ferrell's time on screen proved to be captivating as he masterfully portrays the overall patriarchal dominance of society in his dark suit and his rigid attitude. The role reminded everyone just how funny Ferrell is as a comedic star. Barbie is his statement to the world that it's not over yet for the actor.
Related: Will Ferrell's 10 Highest-Grossing Movies
Along with Barbie, an animated, R-rated comedy film called Strays was released in August, in which Ferrell plays the role of Reggie, a funny, talking dog who is brutally abandoned by his conscienceless and dishonorable owner, Doug (Will Forte). The Guardian praised the actor's flawless performance in an article called: "Will Ferrell Leads Brutally Funny Comedy of Foul Mouthed-Talking Dogs." And in all honesty, only a few things are funnier than Will Ferrell saying in a childish voice: "I'm going to bite his (Doug) D*** off." While the film was a box office and critical disappointment, it is likely to find a strong audience on streaming and goes to show that Ferrell's best days are not behind him.
Ferrell's next appearance will be in another American comedy, Quiz Lady, along with Grey's Anatomy star Sandra Oh and comedian Awkwafina. This one is also about a dog being kidnapped and the passionate efforts of two sisters to help cover their mother's gambling debts and recuperate the dog. Ferrell will play the role of the game show host and is also one of the producers of the film, a new role he has taken on in recent years to great effect. The film is set to open in theaters on November 3, 2023.
Ferrell still has the ability to make audiences laugh, and it is unwise to count him out. His best days are far from behind him, and audiences are lucky to still be able to enjoy his unique comedic style.