Back in 2021, Disney+ announced a spinoff show for Agatha Harkness, the breakout star and villain of WandaVision, called Agatha: House of Harkness. The series was then called Agatha: Coven of Chaos but recently being retitled Agatha: Darkhold Diaries. While the name of the show has been ever-changing, the excitement and anticipation fans feel hasn't wavered. As with all Marvel projects, the plot is being kept tightly under wraps. WandaVision's Jac Schaeffer is attached to write and executive produce. Moreover, Kathryn Hahn will be reprising her starring role as Agatha Harkness.
Updated September 2023: This article has been updated to include new updates about Agatha: Coven of Chaos.
Ever since her appearance in WandaVision, fans have been expecting to see more of Agatha Harkness in the MCU. While some were disappointed she did not appear in Doctor Strange in the Multiverse of Madness, Marvel Studios clearly had bigger plans for her. Seeing how well MCU series like Loki and The Falcon and the Winter Soldier have done by expanding what audiences know about a supporting character, there is plenty to be excited about for the upcoming series. These are a few reasons to be excited for Agatha: Darkhold Diaries.
We Get to Explore Agatha's Point of View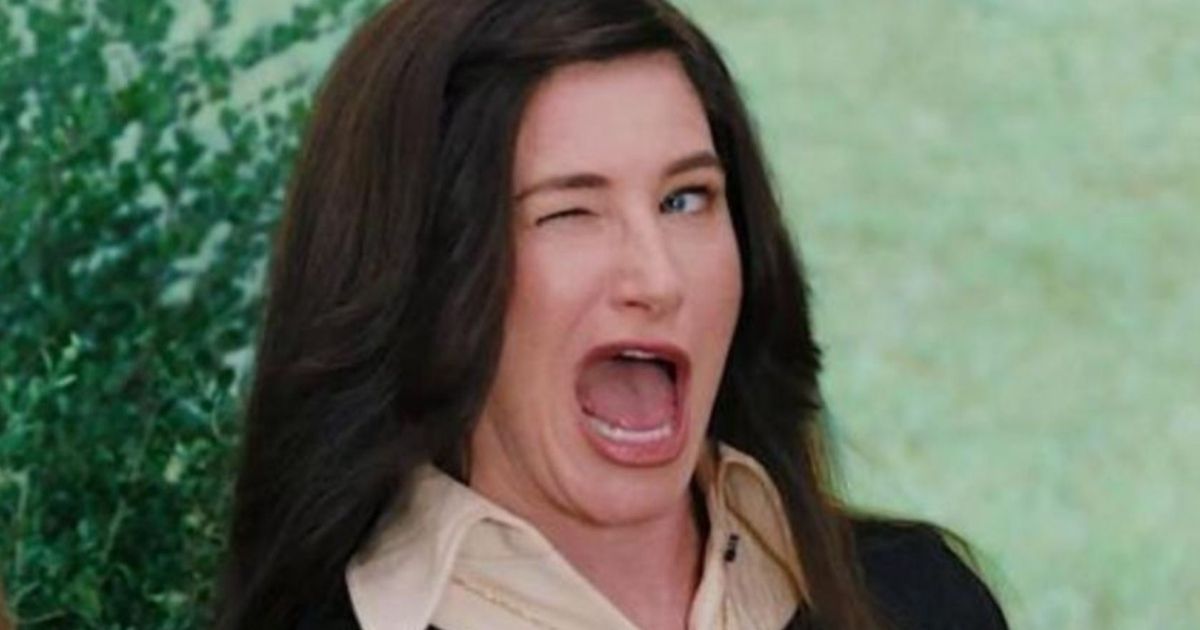 Is Agatha truly a villain or a victim of the circumstances she finds herself in? There is no doubt she is a witch who's been accused of using dark magic to cast her own spells. She was even set to be killed by her own Mother and her Salem coven for this sin before reversing their own magic against them, which in turn killed them instead. When she met Wanda, it was because she had been drawn to the chaos magic of the town Wanda created, as it was the strongest magic Agatha had ever encountered.
At first, Harkness was very helpful to Wanda, assisting her with dinner and taking care of Wanda's fictional children. That being said, it was later revealed Agatha was the one who killed Sparky, the family dog, brought back a fake version of Wanda's brother Pietro to confuse her (and the audience), and helped make Vision suspicious of Wanda's actions. Was this truly so bad, though? By forcing Wanda to confront the truth, Harkness helps Wanda realize the full extent of her powers as Scarlett Witch. Plus, if Agatha hadn't intervened, Wanda would still be keeping roughly one thousand Westview town members captive in order to have her own make-believe world.
Of course, that is likely how Agatha will spin the story. It will be interesting to see how Agatha escapes Wanda's spell, which some might see as an unfair punishment to trap someone's mind in a prison-like that with no due process. If nothing else, Agatha makes an entertaining villain, mostly due to Hahn's acting skills, so any story she tells will be a fun one.
Kathryn Hahn is the Star of the Show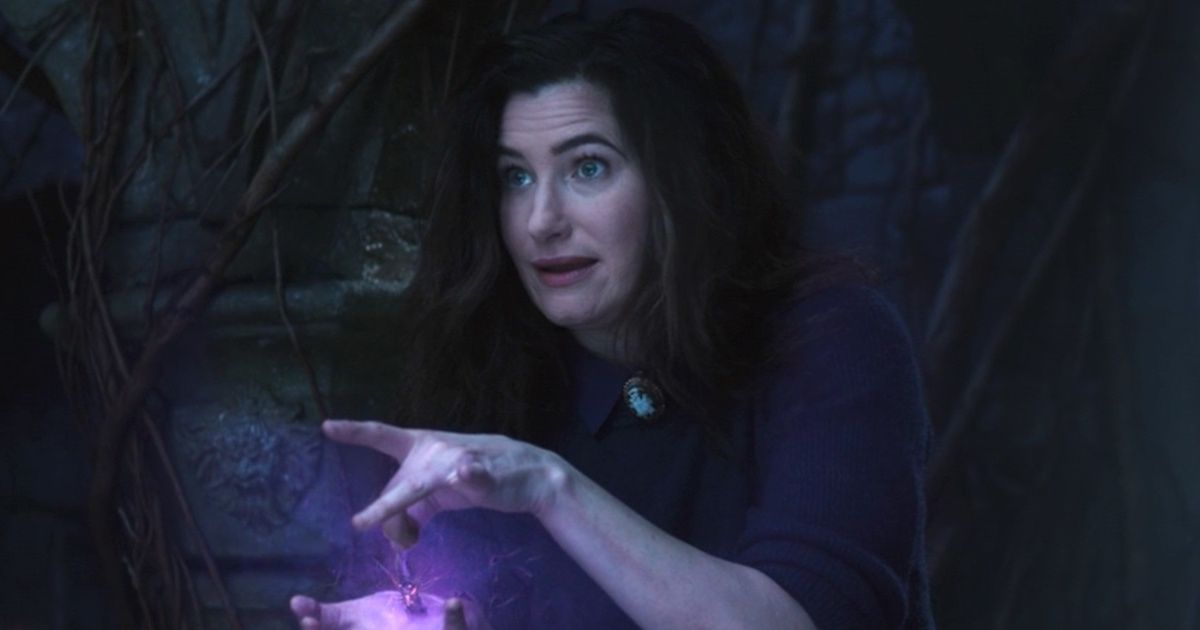 It is safe to say that more Kathryn Hahn is always the right call. Kathryn Hahn helped make Agatha the character she is on the show WandaVision, and it's arguably her popularity that inspired the studio to create the new series in the first place. Much like Falcon, Winter Soldier, and Loki, the beloved supporting characters of the MCU are now getting a chance to shine.
Hahn is no stranger to big-budget films and series and has an impressive resume with dozens of memorable roles over the years. Thankfully, she's now getting her due as a leading lady and could easily carry this series. Much like Robert Downey Jr. with Iron Man, her star charisma is more than enough to launch this character to A-list status.
New and Returning Characters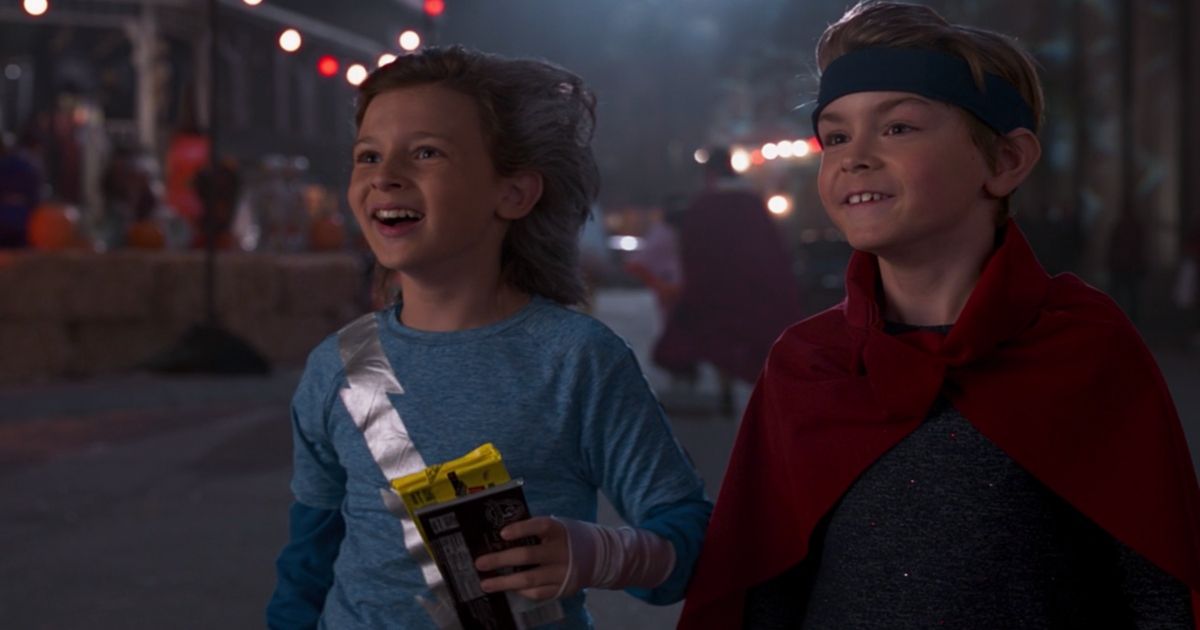 Although not much has been confirmed about any new characters in the show, there are inevitably going to be some. Specifically relating to Billy, Wanda's son from WandaVision who is also a member of The Young Avengers. Actor Joe Locke is also reportedly going to be a part of the cast for the new show. Locke is said to be playing Wiccan, better known to WandaVision fans as Billy, one of Wanda's twin sons. Wiccan is powerful, just like his mother. His powers allow him to manipulate reality, possibly hinting at Agatha's true intentions.
Related: Agatha: Coven of Chaos: Why This Important Cameo Is Returning
Is she going to manipulate Billy by making him think he can bring his brother back, using his powers for her own, just like she tried to do with his mother? Perhaps she genuinely wants to train him. While nothing is certain at this point, the setup of potential new characters is intriguing, to say the least, especially with the skilled actors set to play them.
It also could be a setup for the return of Wanda Maximoff, aka The Scarlet Witch. The character seemed to perish at the end of Doctor Strange in the Multiverse of Madness. While star Elizabeth Olsen does not seem interested in returning anytime soon, it is hard to believe Wanda is truly gone for good so early in the Multiverse Saga.
More Music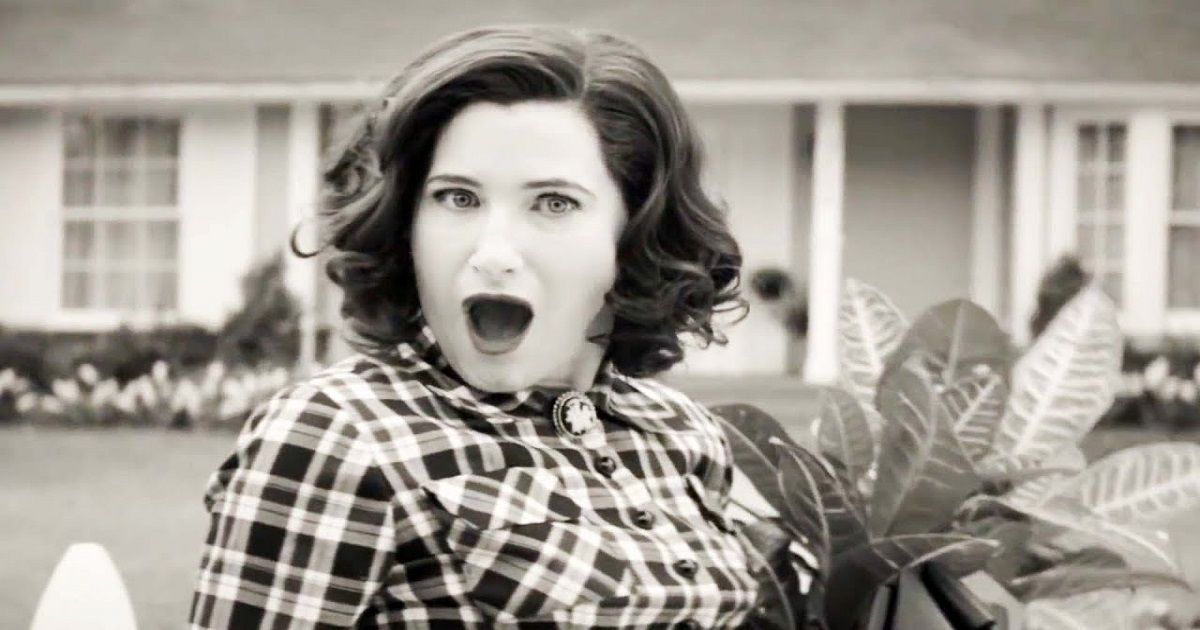 WandaVision challenged the idea of what a Marvel project could be. Even though it ended with a big CGI fight in the sky, starting the series out as a sitcom mystery was an inspired idea. Agatha will be a spinoff of sorts from WandaVision, and even though it is unclear exactly how similar the projects may be, it only makes sense that it would continue the trend of challenging what a Marvel show can look like.
Agatha's catchy WandaVision theme song "Agatha All Along" received high fan praise upon the reveal of who Agatha's "Agnes" character truly was. It became a viral hit, and eventually, the song either won or was nominated for some highly illustrious awards. Ever since fans have been demanding to see Hahn singing again as the witch. Agatha: Darkhold Diaries may be Marvel's first musical.
Rogers: The Musical, an in-universe musical seen in the show Hawkeye, featured the song "I Can Do This All Day." It is yet another example of a throwaway Marvel show tune that ended up being popular with fans, so much so that a short musical based on it was actually made and performed in Disney's California Adventure Park. Clearly, the demand is there. Actress Patti LuPone, set to play a fellow witch in the show, has promised fans lots of singing. Maybe the next hit song everyone will have stuck in their head for days will come from Agatha: Darkhold Diaries.
Exploring More MCU History
While some backstory about Agatha has been explained, there's now an opportunity to go much deeper in revealing her past — should the show choose to do so. In the comics, Agatha lived in Salem, Massachusetts, during the Salem Witch Trials. After the trials were over, Agatha (the most powerful sorceress in town) became the leader of New Salem. Agatha eventually has a son named Nicolas Scratch, and the town of New Salem later becomes the home of the "Salem 7," which are all Harkness' grandchildren. WandaVision already showed that she was alive during the Salem Witch Trial.
Related: Here Are the Most Powerful Magic-Users in the MCU, Ranked
The previous title, "Coven of Chaos," also appears to suggest the series will feature various witches and magic users. With Sasheer Zarnata confirmed to play the role of Jennnifer Kale, it seems very likely the history of not just Agatha but the witch community in the MCU will be explored.
This means that Agatha Harkness has been around for almost 500 years, meaning there is a good chance she has come into conflict or crossed paths with many long-lived Marvel characters. Is there where characters like the Eternals could appear again? She could have encountered characters like Wenwu, Namor, Loki, and even new MCU big bad Kang the Conqueror himself over her many years.
Agatha Could Be Vital To The Expansion of the MCU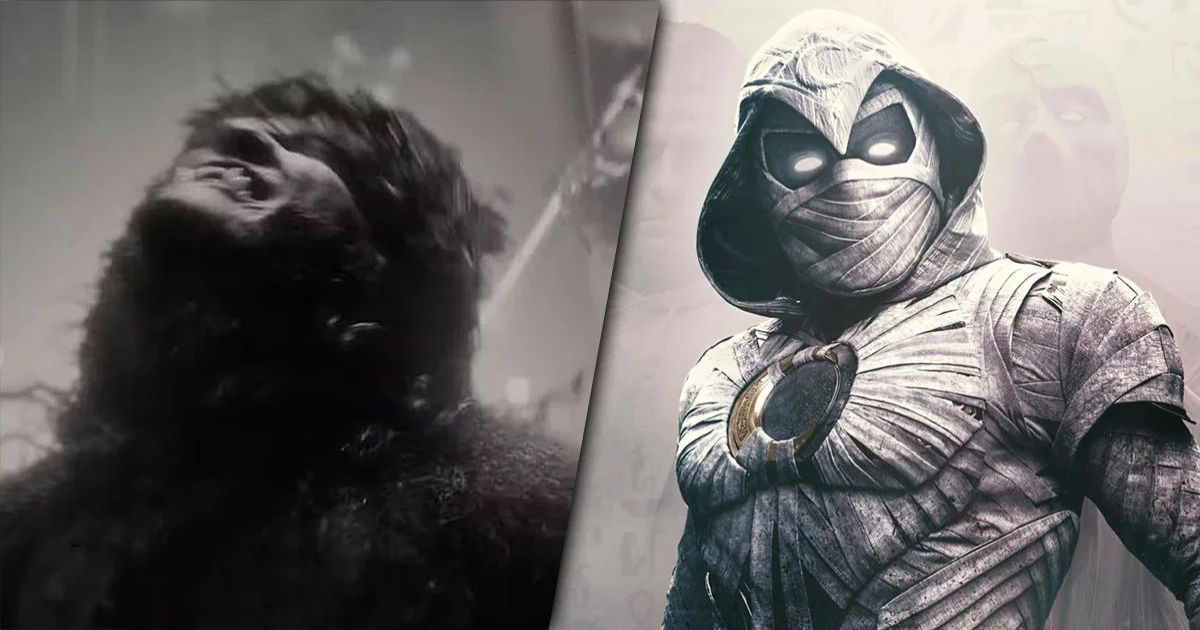 While Agatha Harkness was a breakout character on WandaVision, many were confused as to why exactly Marvel Studios would give her an entire series. With so little space on the release schedule, what exactly about this character made her worthy of getting her own series, and how would it advance the wider MCU narrative moving forward? While plot mechanics should never be the main reason for doing a project, and Marvel Studios has always focused on characters first, Agatha: Darkhold Diaries might actually be an important piece of the wider puzzle than many expect.
Marvel Studios has been expanding its supernatural roster with characters like Moon Knight, Werewolf by Night, Man-Thing, and Elsa Bloodstone. Agatha: Darkhold Diaries feels like the natural place to bring many of those characters back for either cameo or supporting roles. Werewolf by Night was a surprise hit for Marvel Studios, so they likely have been trying to find a project to bring those characters back in, and with this, a corner of the MCU becomes even more interconnected.
As a witch, Agatha might also have connections to characters like Doctor Strange and Wong. With Doctor Strange off with Clea trying to solve problems with the Multiverse, Agatha or Wong might seek out each other's help and need to forge an alliance. Doctor Strange might also recruit Agatha to help him and Clea solve issues with the Multiverse, which could lead to Doctor Strange 3 and the upcoming Avengers movies. Agatha Harkness could be a major anchor character for various supernatural characters.
A Fun Halloween Watch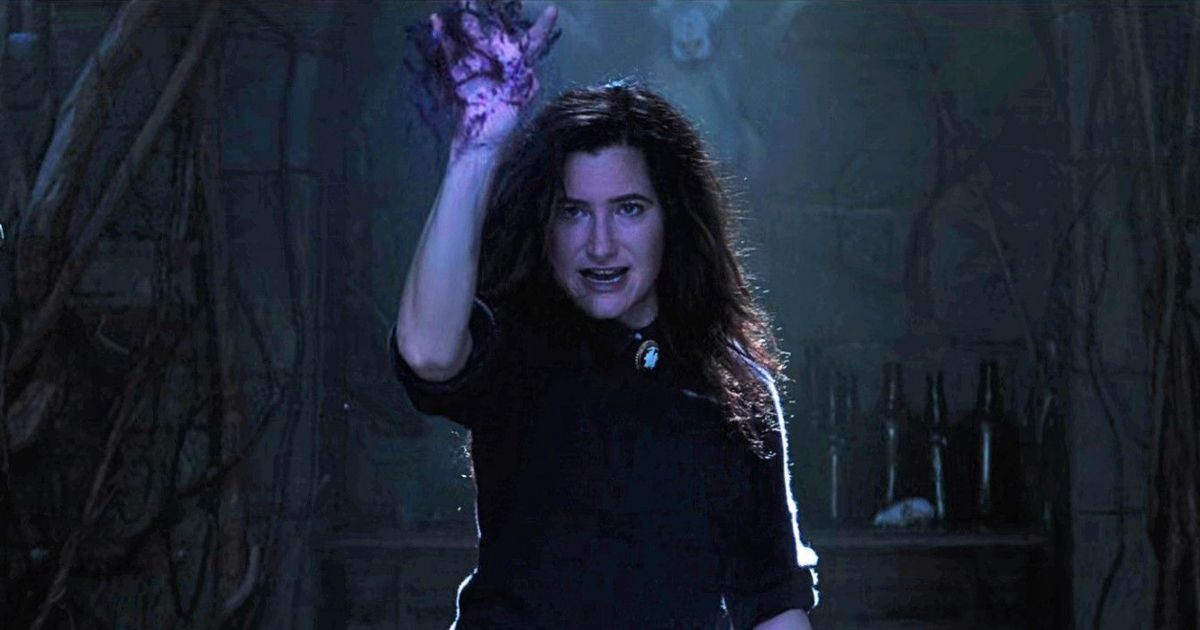 The Disney+ MCU schedule was shifted quite a bit. Echo, which was set to premiere in November 2023, was pushed back to January 2024, while What If…? season 2 is set to air around Christmas 2023. Meanwhile, series like Ironheart and Daredevil: Born Again were moved off the schedule. Yet notably, Agatha: Darkhold Diaries was kept on the release schedule, but it was given a premiere window of Fall 2024, most specifically around Halloween.
This is not at all surprising as it would seem obvious to air a series about witches near Halloween. It lines up with how Disney has done it in the past, as in 2022, Hocus Pocus 2, another project based on an ancient witch played by a legendary comedic actress, was released on September 30, 2022, giving it the entire month of October to build hype. Marvel Studios also released Werewolf by Night as a Halloween Special on October 7, 2022. It is even rumored the studio released Haunted Mansion in theaters in July so it could stream on Disney+ in time for Halloween. Disney clearly wants to have a must-watch Halloween event, and Agatha: Darkhold Diaries seems like the perfect treat for the whole family.