Jane Fonda hails from a revered Hollywood acting family and has had a decorated and enduring career that has spanned over sixty sensational years. The acclaimed actress made her cinematic debut in the 1960 romantic comedy Tall Story and wasted no time dominating the silver screen with unforgettable roles in acclaimed films like Cat Ballou, Barefoot in the Park, Barberella, and The China Syndrome.
Fonda continued to find great success into the 1980s, establishing an endearing and beloved friendship with Lily Tomlin when they starred alongside Dolly Parton in 9 to 5. The outspoken performer branched out and launched a massive exercise video empire which would go on to sell over 17 million copies. Fonda is a passionate political activist and has been the recipient of numerous prestigious accolades including two Oscars, seven Golden Globes, and a Primetime Emmy, and has shown no signs of slowing down.
The celebrated actress most recently appeared alongside Diane Keaton, Candice Bergen, and Mary Steenburgen in Book Club: The Next Chapter, and remains as feisty and talented as ever. Let's look at Jane Fonda's 12 best movies, as ranked by Rotten Tomatoes.
12
Moving On – 75%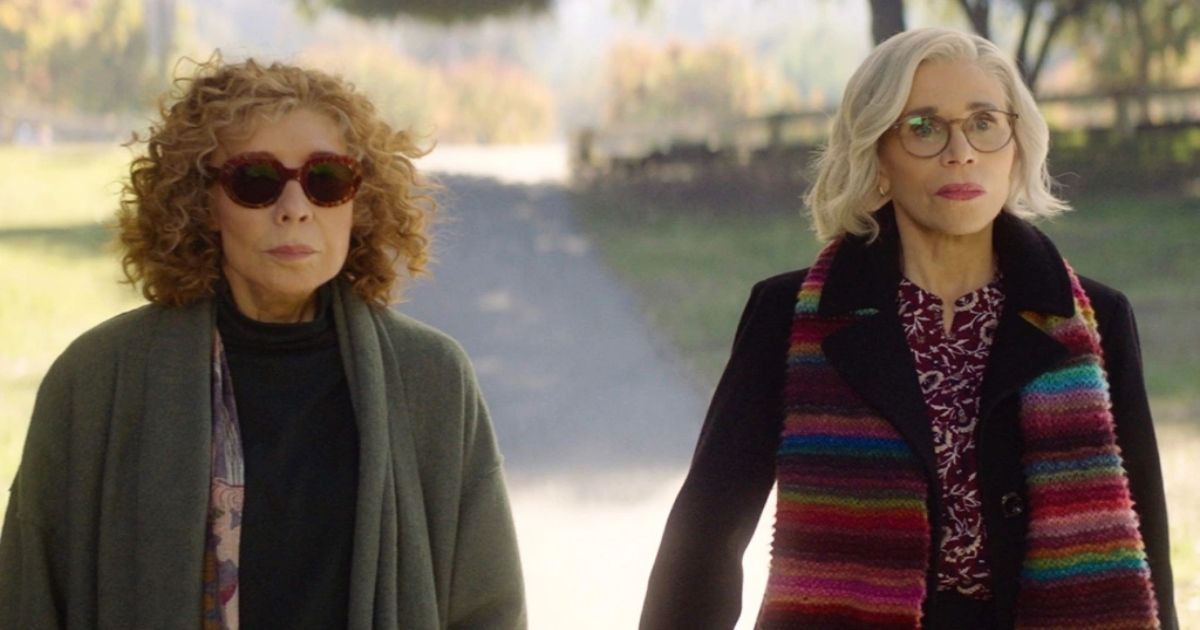 Beloved dynamic duo Jane Fonda and Lily Tomlin once again joined forces to star in the 2022 comedy Moving On, in which the screen icons portray estranged friends Evelyn and Claire as they are brought back together after the death of a mutual friend, and plot to get revenge on the woman's widower for his mistreatment of one of them years before.
Related: Every Lily Tomlin and Jane Fonda Collaboration, Ranked
The lovely ladies' endearing chemistry is on full display in the flick, and they both showcase their sassy sense of humor and effortlessly play off one another in the engrossing black comedy that also features Malcolm McDowell as the man they're seeking retribution against.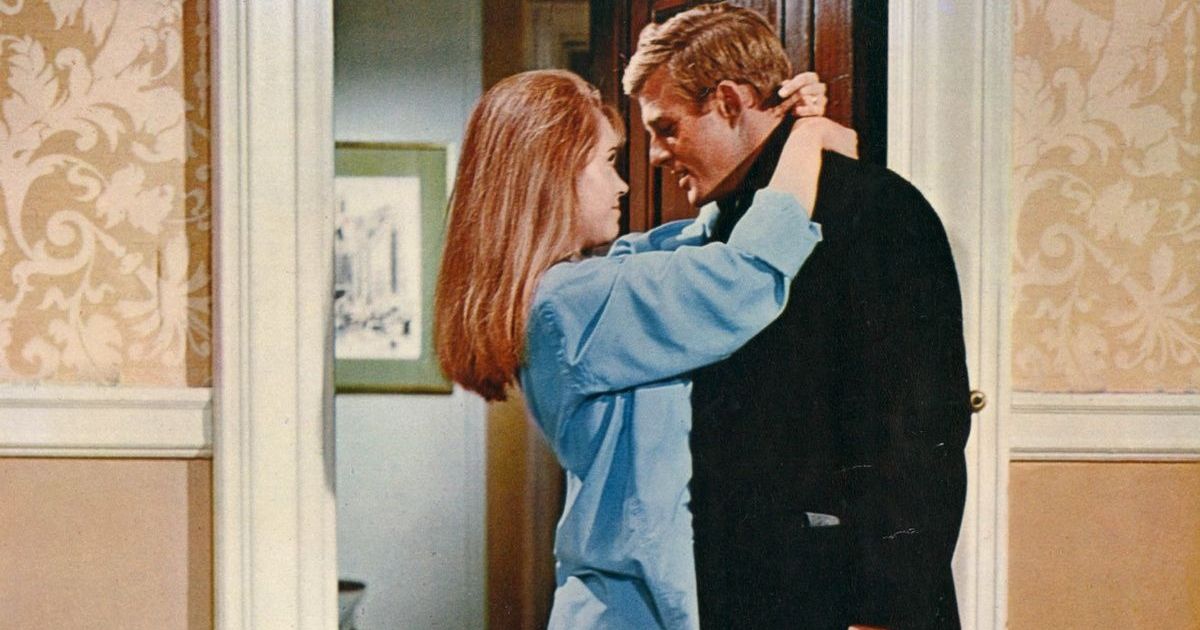 Jane Fonda shared the screen with Hollywood heartthrob Robert Redford in the 1967 romantic comedy Barefoot in the Park, an adaptation of the Neil Simon play of the same name that centers on young newlyweds as they attempt to acclimate to married life in their Greenwich Village walk-up apartment despite vastly their different personalities and temperaments.
Fonda is brilliant as the vivacious Corie, a direct contrast against her uptight conservative husband Paul, with the lively picture chronicling the pair as they continue to get to know one another while dealing with their eccentric neighbors and their apartment's pesky stairs.
Barefoot in the Park was the second time Fonda and Redford shared the screen, having previously done so in 1966's The Chase, and the legendary stars would continue to collaborate over the course of their illustrious careers. The rom-com was both a critical and commercial hit, and Fonda earned a British Academy Film Award nomination for Best Foreign Actress for her spirited role.
10
They Shoot Horses, Don't They? – 82%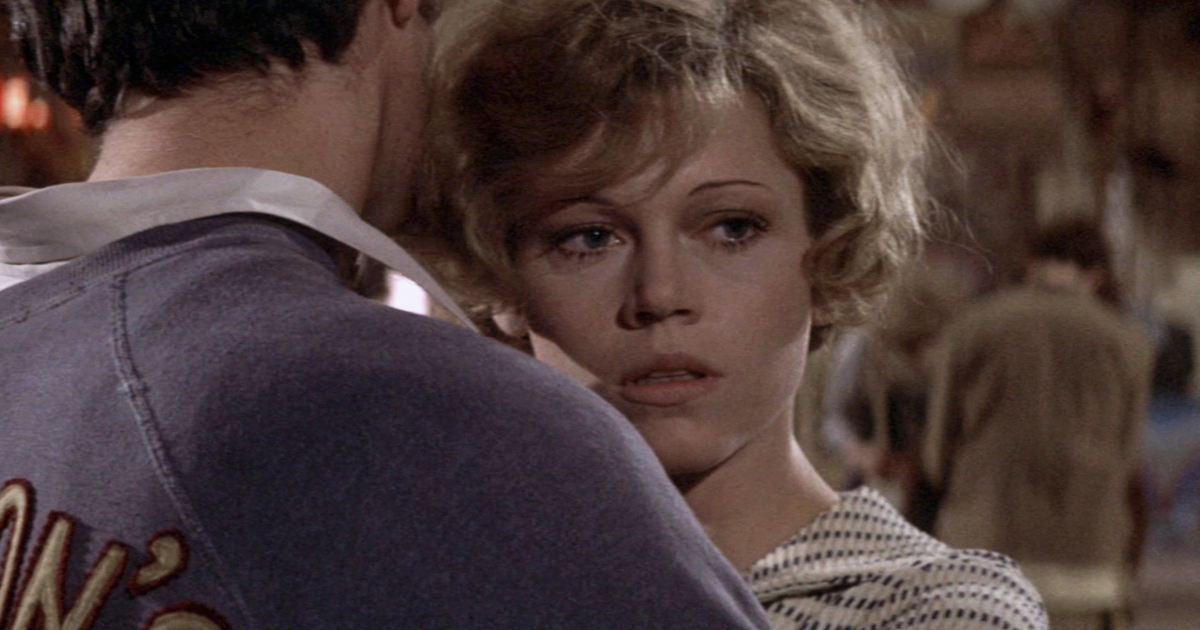 Fonda earned her first Academy Award nomination when she appeared in Sydney Pollack's 1969 psychological drama They Shoot Horses, Don't They?, set during the Great Depression and centering on a group of money-desperate people who enter a grueling dance competition in hopes of winning the $1,500 cash prize.
Fonda portrays world-weary, struggling actress Gloria Beatty, who meets aspiring director Robert Syverton (Michael Sarrazin) during the contest and begins a downward emotional spiral that leaves her begging the man to put her out of her misery and shoot her as the event rages on.
The bleak and harrowing drama was lauded upon its premiere at the Cannes Film Festival, where its intriguing screenplay, masterful direction, and riveting performances were praised. They Shoot Horses, Don't They? received nine Oscar nominations and Fonda was able to showcase her range in the picture, with Variety writing, "Fonda, as the unremittingly cynical loser, the tough and bruised babe of the Dust Bowl., gives a dramatic performance that gives the film a personal focus and an emotionally gripping power."
9
Spirits of the Dead – 86%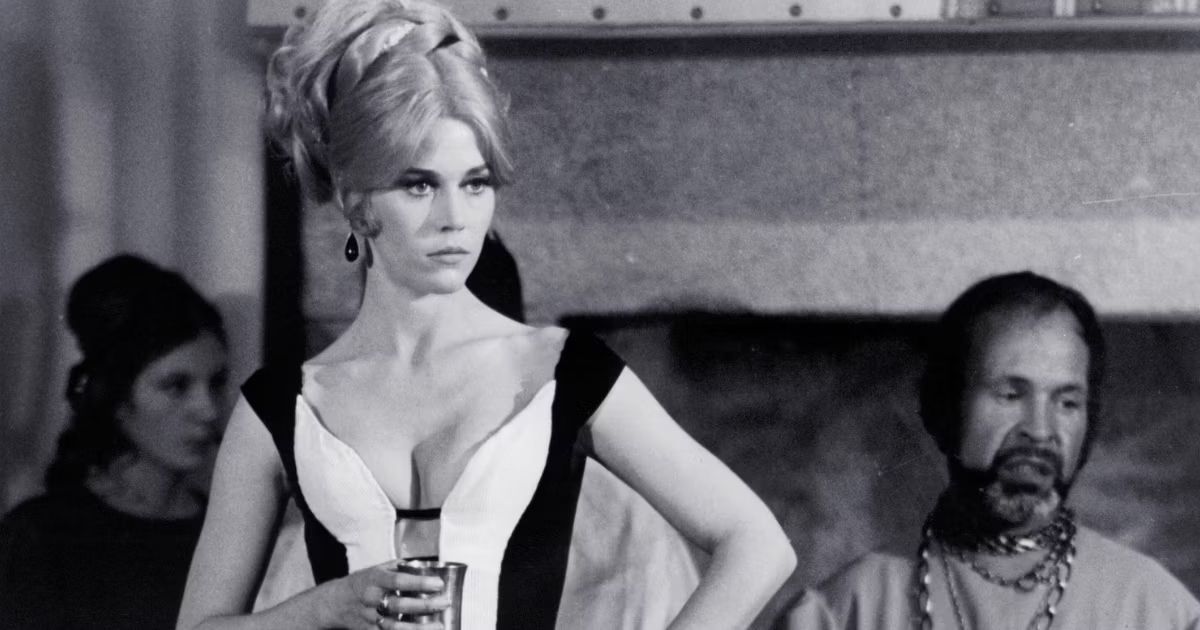 With a stacked ensemble cast led by Brigitte Bardot, Alain Delon, Jane Fonda, and Terence Stamp, the 1968 horror anthology film Spirits of the Dead takes inspiration from Edgar Allen Poe's spine-tingling works and tells three chilling stories, with Fonda's segment featuring her portraying the wicked countess Frédérique who kills her estranged cousin and his prized horses after being rejected by the man for her nefarious ways. Frédérique gets her comeuppance by the end, with a black stallion delivering vengeance against her.
Fonda's segment was based on Poe's short story Metzengerstein and had her work alongside her brother Peter Fonda, who appeared as Frédérique's cousin Wilhelm. The ominous and foreboding picture reunited Fonda with director Roger Vadim, who helmed the '60s sci-fi cult classic Barbarella that helped further skyrocket her career.
8
Coming Home – 86%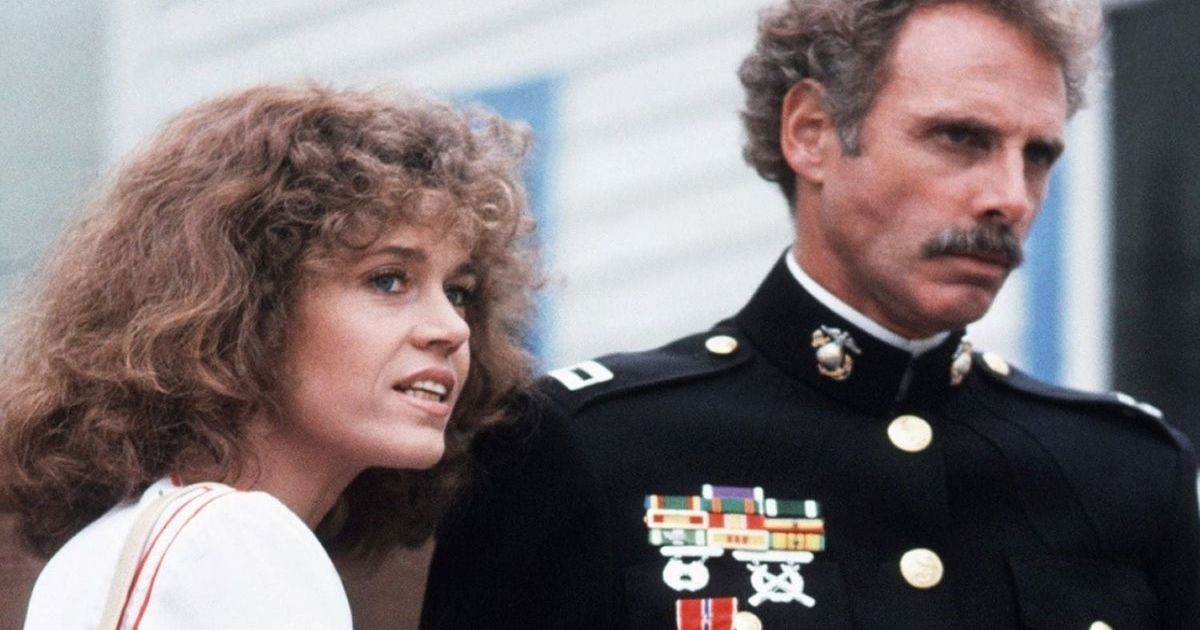 Fonda, Jon Voight, and Bruce Dern find themselves caught up in a complex love triangle in the 1978 romantic war drama Coming Home. It follows the distressed Sally Hyde as she attempts to cope with her Marine husband Bob (Bruce Dern) being deployed overseas to serve in the Vietnam War, and devotes her time to volunteering at a local veterans hospital.
She meets and develops a deep and profound bond with former high-school classmate and paraplegic veteran Luke Martin (Voight), and the two swiftly fall in love but find their relationship complicated when a PTSD-stricken Bob returns home.
Coming Home was a massive critical and commercial success, earning over $32 million and garnering eight Academy Award nominations and winning three, with Fonda taking home the prestigious accolade for Best Actress. The gripping and poignant drama marked a turning point in Fonda's cinematic career, as she set out to only take on projects that tackled important issues of the time.
7
The China Syndrome – 89%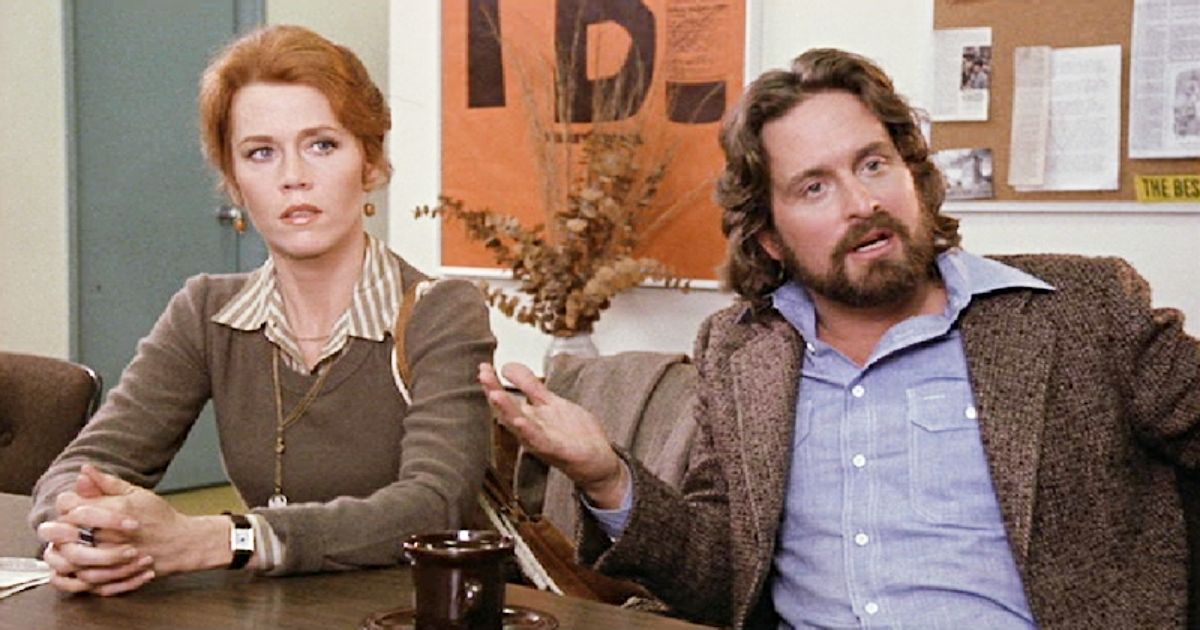 Undeniably one of the most gripping thrillers of all time was 1979's The China Syndrome, centering on savvy television news reporter Kimberly Wells (Fonda) and her cameraman Richard Adams (Michael Douglas). They inadvertently witness a major SCRAM (emergency shutdown) occur at a Los Angeles nuclear power plant that results in the duo looking into the safety coverups at the massive site. Wells and Adams team up with the plant's concerned shift supervisor Jack Godell (Jack Lemmon) to bring the issue to the public in hopes of preventing an atomic catastrophe.
The gripping disaster thriller premiered at the Cannes Film Festival where it competed for the Palme d'Or, with Lemmon winning the Best Actor Prize at the revered ceremony. The China Syndrome once again nabbed an Oscar nod for Fonda and the film hit theaters 12 days before the Three Mile Island nuclear accident, giving its subject matter an added level of foresight.
6
The Chase – 89%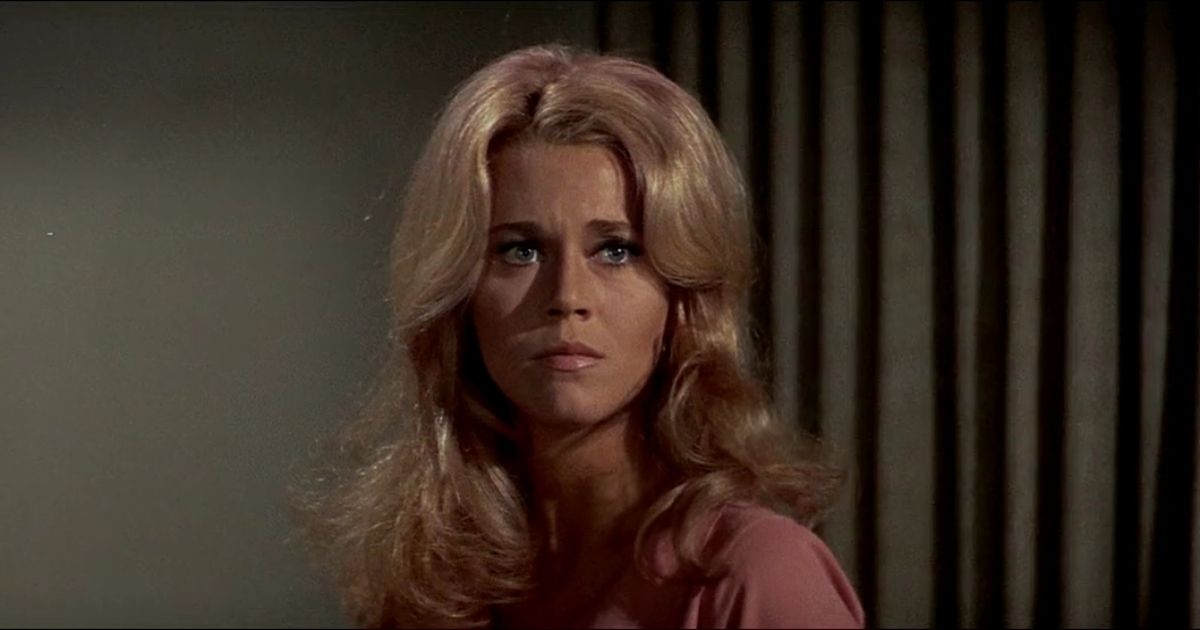 With a stacked lead cast including Marlon Brando, Jane Fonda, and Robert Redford, the 1966 drama The Chase focuses on the escape of prison convict Bubber Reeves (Redford) as he causes quite an uproar in his small Texas town, where Sheriff Calder (Brando) expects the man to head back to his home to see his lonely and unfaithful wife Anna (Fonda). He sets out to capture Reeves alive despite a mob mentality forming among the residents.
Based on the Horton Foote novel and play of the same name, the enthralling adaptation earned appreciation for depicting themes of sexual revolution, vigilantism, and racism, and the performances of the lead trio were raved about by critics. Fonda's role as the unhappy and adulterous wife was specifically singled out and is one of the actress' more underrated films of the decade.
5
Our Souls at Night – 89%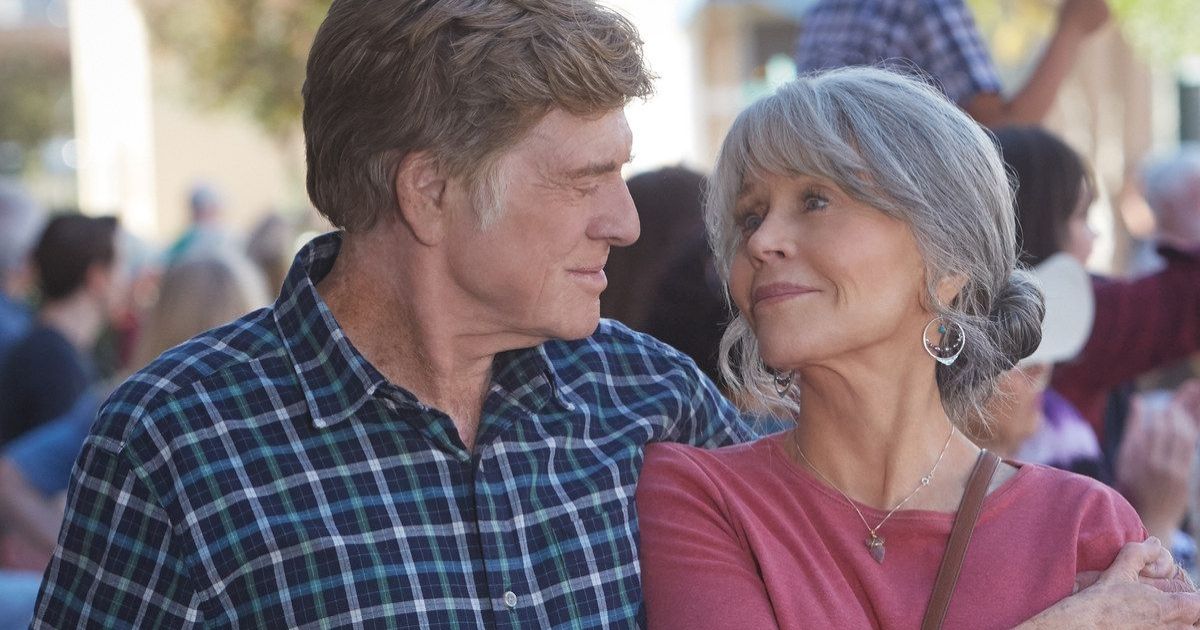 Robert Redford and Jane Fonda reunited on the big screen once again when they starred in the 2017 romantic drama Our Souls at Night. Set in the fictitious small Colorado town of Holt where widow Addie Moore and her fellow widower neighbor Louis Waters develop an unexpected relationship and bond after decades of seemingly ignoring one another. Despite striking up the friendship in an effort to combat their respective loneliness, Addie and Louis end up forming a genuine romance that becomes threatened due to unforeseen personal struggles.
Our Souls at Night marked the fourth collaboration between Redford and Fonda and had its worldwide premiere at the Venice Film Festival where the performances of the Hollywood greats were lauded by critics and audiences alike, with their effortless chemistry being praised.
4
Cat Ballou – 90%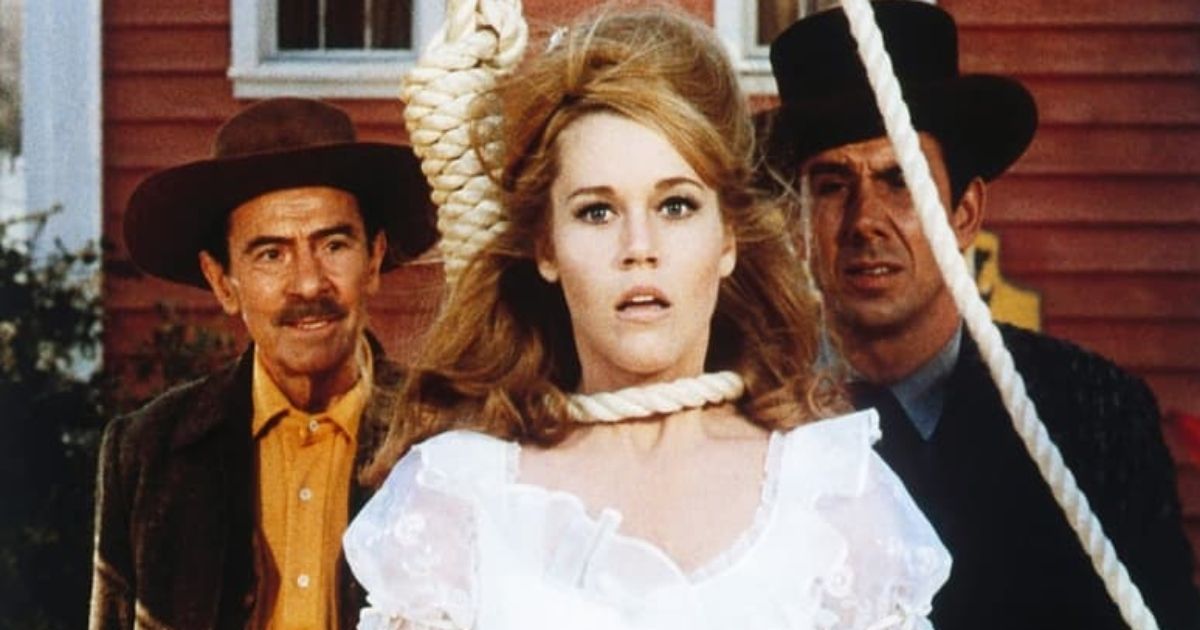 Celebrated as one of the best Westerns of all time, the 1965 comedy Cat Ballou follows school teacher-turned-notorious outlaw Catherine "Cat" Ballou (Fonda) as she sets out to get revenge for the death of her rancher father by hiring legendary gunfighter Kid Shelleen (Lee Marvin) and charming bandit Clay Boone (Michael Callan) to help her seek vengeance. Marvin takes on the duel roles of Shelleen and hired killer Tim Strawn, winning the Academy Award for Best Actor for his scene-stealing performance in the engaging flick.
Related: The Best Jane Fonda Movies, Ranked
Cat Ballou helped establish Fonda as a major box office draw and proved her bankability as a lead actress, and her fiery role as the outlaw heroine also nabbed her a Golden Globe nomination. The exciting comedy was named the 10th greatest Western of all time by the American Film Institute and highlighted Fonda's universal appeal and charisma on the silver screen.
3
Klute – 93%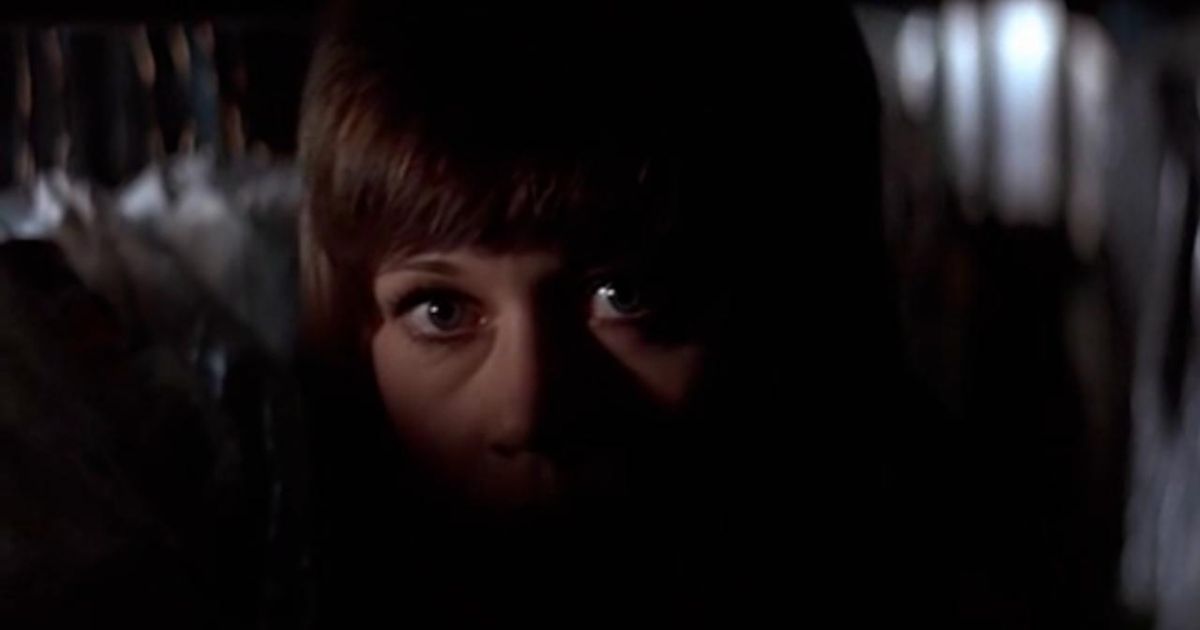 Fonda took home her first Academy Award when she starred alongside Donald Sutherland in the 1971 neo-noir psychological thriller Klute. It features the talented actress as high-priced Manhattan call girl Bree Daniels as she becomes embroiled in a missing person case regarding a prominent business executive and the detective hired to investigate the disappearance. Sutherland appears as Detective John Klute, who strikes up a relationship with Daniels as he looks into the case and realizes the beautiful woman is also being stalked and could be in grave danger.
The taut picture is the first entry in director Alan J. Pakula's "paranoia trilogy" that was followed up with The Parallax View and All the President's Men, with each of the installments tackling themes of conspiracy. To prepare for her Oscar-winning role in Klute, Fonda spent a week shadowing call girls and madams and even joined them on their outings to solicit men.
2
On Golden Pond – 93%
In an effort to mend her strained relationship with her famous father Henry Fonda, Jane purchased the screen rights to the eponymous Ernest Thompson play and co-starred alongside Henry and cinema icon Katharine Hepburn in the 1981 family drama On Golden Pond.
The picture marked the elder Fonda's final film role, telling the story of aging couple Ethel and Norman Thayer as they are visited by their daughter Chelsea (Jane Fonda) and her new fiancée (Dabney Coleman) and his teenage son, and chronicles the woman's efforts to repair her relationship with her cantankerous father.
Both Henry Fonda and Hepburn won Oscars for their compelling roles, and the adaptation went on to become the second highest-grossing release of the year, amassing over $119 million at the box office. Henry was too ill to accept the Academy Award and his daughter did so on his behalf, and the celebrated actor ended up passing away just five months later in 1982.
1
Sunday in New York – 100%
Cliff Robertson and Jane Fonda headline the 1963 romantic comedy Sunday in New York, centering on virginal music critic Eileen Tyler as she breaks up with her self-absorbed boyfriend after he tries to pressure her into having premarital sex, so she heads to the New York City apartment of her pilot brother Adam (Robertson) for a much-needed escape. During her visit, Eileen crosses paths with a fun-loving Philadelphia music critic Mike Mitchell (Rod Taylor), and the pair embark on a series of amusing misadventures that lead to an endearing romance blossoming between the two.
The playful rom-com was a modest success at the box office but demonstrated the then up-and-comer's undeniable likability and charisma, with Newsday praising Fonda's winning performance and declaring her "the loveliest and most gifted of all our new young actresses."