The Godfather, Platoon, The Lord of the Rings trilogy, and Star Wars: Return of the Jedi — These are all undisputed classics, but what makes a film a classic? Perhaps a history of horror filmmaking plays a role, as each of the aforementioned classic films was directed by a filmmaker who entered the industry making low-budget chillers. The horror genre often serves as a launching pad for filmmakers' careers, as horror films are and always have been immensely popular, and they can be produced for little to nothing in terms of budget.
While most cheap horror debuts are easily forgotten, many talented filmmakers destined for greatness have made the most of the genre to show off their unique stylish predilections and directing capabilities. A surprising number of the most highly regarded filmmakers of the last fifty years got their start making horror films on the cheap. Here are a few of the best terrifying directorial debuts from respected filmmakers.
Updated on September 9th, 2023, by Danilo Raúl: This article has been updated with additional content to keep the discussion fresh and relevant with even more information and new entries.
15
The Witch (2015)
Directed by Robert Eggers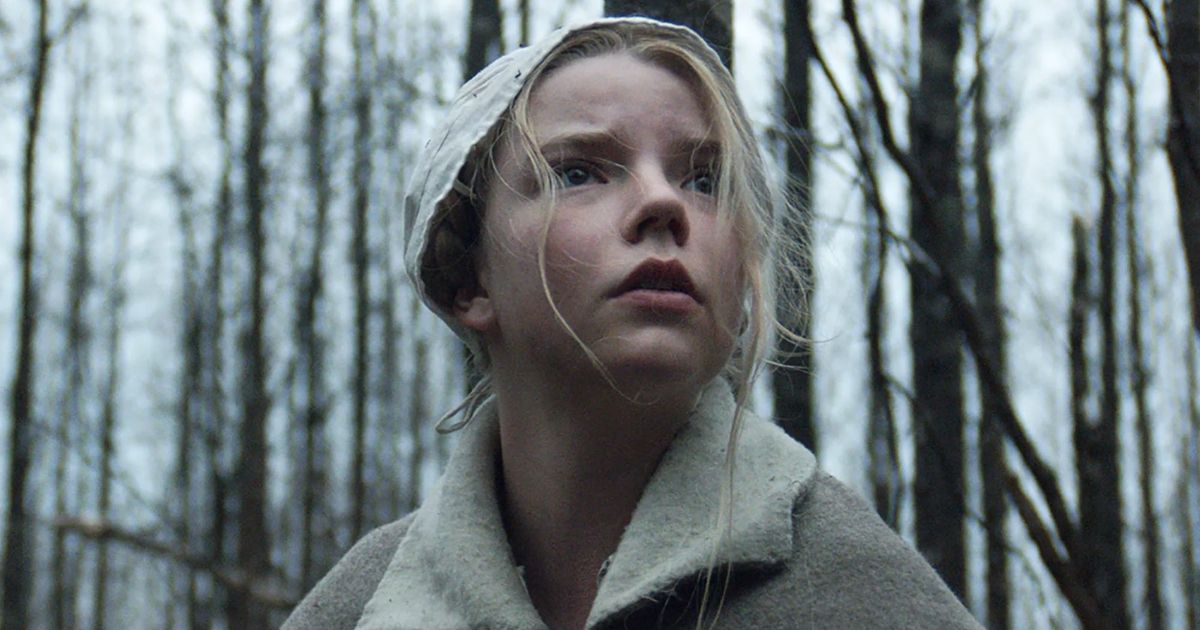 Robert Eggers quickly established himself as a cinema auteur with The Witch. The claustrophobic story follows a profoundly religious family in 1630 New England that suddenly experiences the loss of their youngest member. The family holds a grudge against Thomasin since she watched over the baby when he disappeared.
The father cannot do anything to move on and does nothing to solve the mystery. At the same time, the eldest daughter begins suspecting something supernatural is out to get the family when her youngest twin brothers start to accuse her of witchcraft. You can't thank A24 for believing in Eggers, who made the story work with a meager budget of $4 million, which he returned tenfold, with the film getting critical praise and a box office of $40 million.
14
Get Out (2017)
Directed by Jordan Peele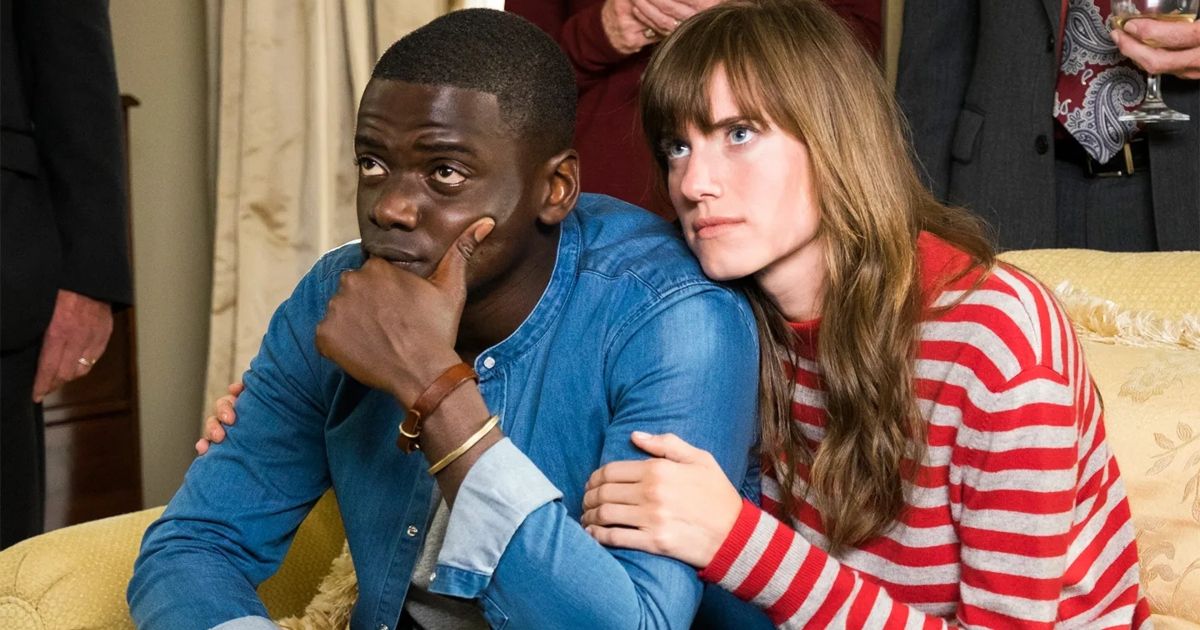 Jordan Peele was already a very famous comedian when he broke into directing duties. His first project was Get Out, the 2017 thriller starring his frequent collaborator Daniel Kaluuya. Peele doesn't wear a single hat in his productions, as he also writes and produces the movie. In the film, a photographer named Chris Washington goes on a trip to upstate New York with Rose Armitage, a wealthy girl living in an all-white community.
Chris begins noticing strange behaviors in the black people working as housekeepers. Soon enough, he realizes these white folks are trying to take over his body and mind so they can extend their lifespans. Peele also proved to be an excellent box office drawn, making the movie with only $ 4.5 million and getting a significant return of $255 million.
13
Hereditary (2018)
Directed by Ari Aster
Ari Aster is another filmmaker who quickly rose to prominence within the horror genre. His first offer was Hereditary, a film labeled The Exorcist for modern audiences. The competent talents of Toni Collette, Alex Wolff, and Gabriel Byrne sell this story about a family who just experienced the loss of their matriarch. Suddenly, strange things happen around them, with acquaintances from Grandma Graham coming forth to help the family grieve their loss.
Annie Graham befriends people who introduce her to paranormal events after the loss of her youngest son, while her family can't suspend their disbelief at the fact that grief is driving her mad and bringing down all of them with her. This solid flick was made on a budget of $10 million and earned $83 million in its theatrical run.
12
Friday the 13th Part 2 (1981)
Directed by Steve Miner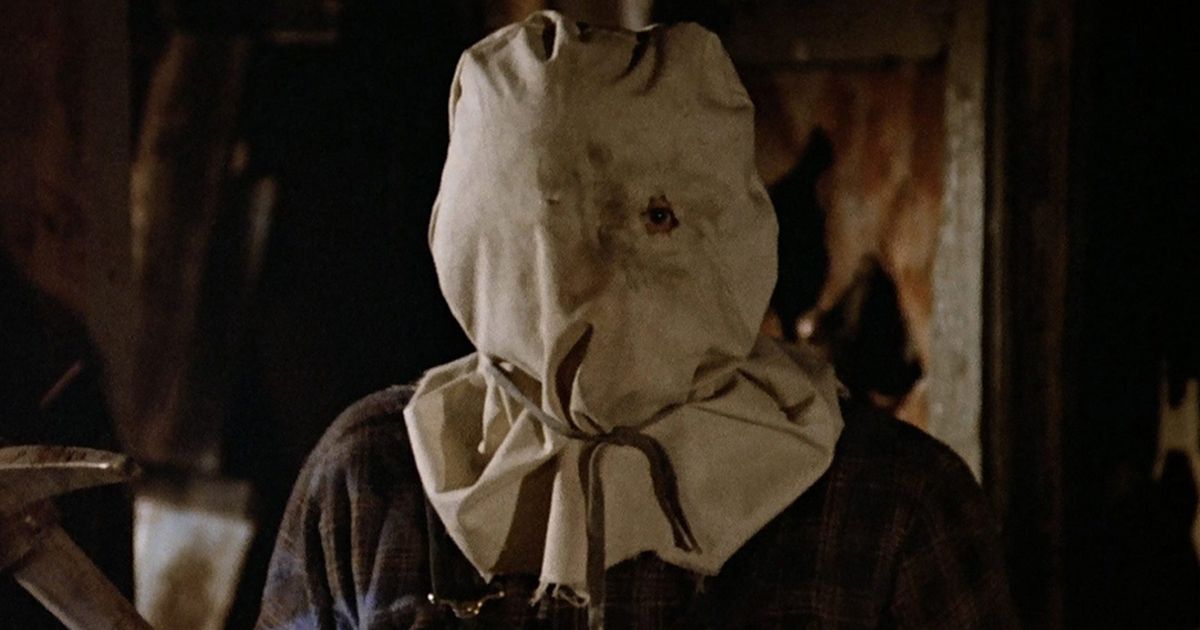 You probably can't place the name of Steve Miner as an A-lister, but you should. The man started with Friday the 13th, with part two of the film anthology, which he also produced. He's the mind behind multiple films in the 1980s and 1990s that were widespread hits, such as Friday the 13th Part 3, Warlock, Forever Young, and Big Bully.
He would eventually slow his output on film to focus on Television with long stints in shows like Dawson's Creek and Switched at Birth. In the second entry of Friday the 13th, we get the big reveal that Jason is very much alive and hell-bent on punishing all the horny teenagers visiting Lake View after his mom is killed in the first movie.
11
House of 1000 Corpses (2003)
Directed by Rob Zombie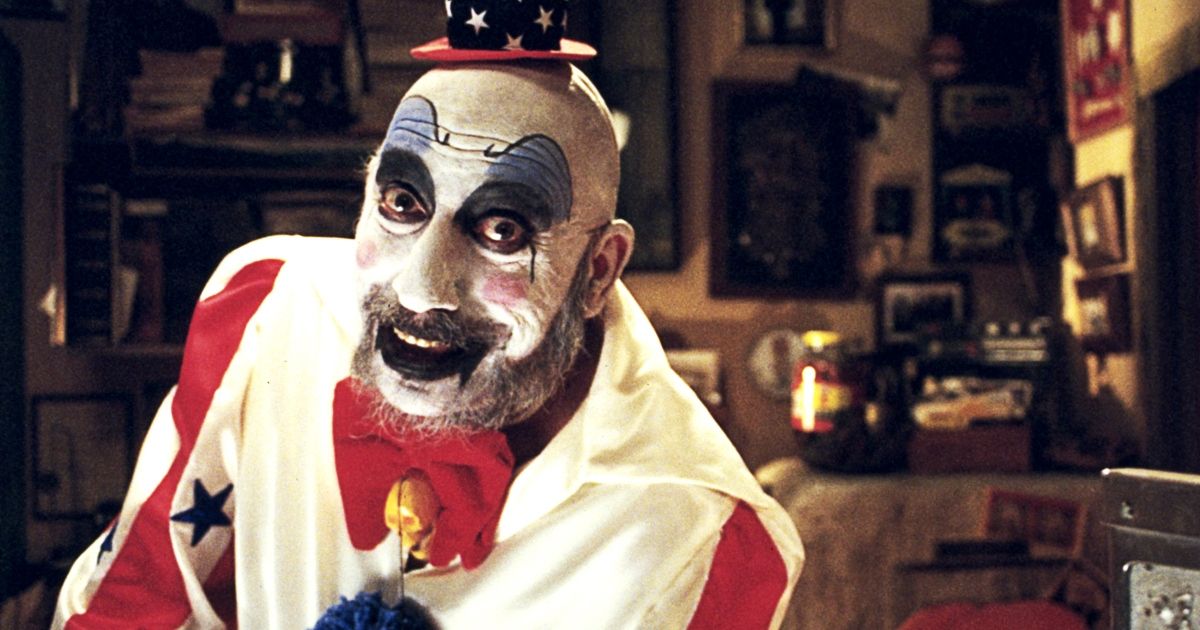 Is Rob Zombie an A-Lister? You're damn right he is; how many musicians have successfully transitioned from the scenarios to directing films? We really can't think of anyone else, and Rob, being the overachiever he is, has managed to create his aesthetic feeling in which, you know, you're watching a movie made by him.
While his unique reboot of the Halloween franchise is fantastic, he made his mark in Hollywood with the House of 1000 Corpses—the first chapter of his Hell trilogy. In the story, two couples get stranded in an unspecified region of backwoods Texas, when they find a local attraction named the Museum of Monsters & Madmen, which houses a twisted family that will have them enduring a world of pain and wishing for death.
Related: The Best Oliver Stone Films, Ranked
10
Slither (2006)
Directed by James Gunn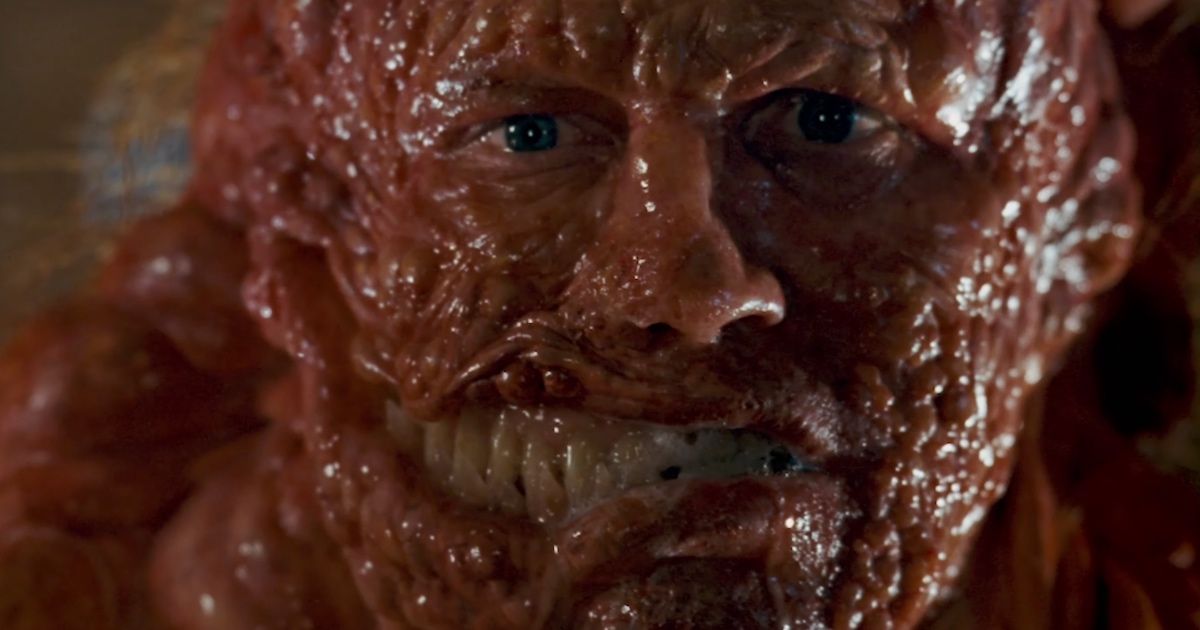 To the surprise of no one, the most irreverent director in the industry right now entered Hollywood using horror as the ladder to climb his career, and it worked! James Gunn writes and directs Slither, the story of a small town named Wheelsy, where not much happens until the mutilated stock begins to appear with alarming frequency.
It turns out an alien organism is planning to take over the earth and use humans as vessels to turn them into mindless drones. The movie has all the quirks you can expect to find in any James Gunn film: gross humor, unsavory goriness, Nathan Fillion, and Michael Rooker. Slither wasn't a major box office success but led to gigs such as Super and The Guardians of the Galaxy franchise.
9
Seizure (1974)
Directed by Oliver Stone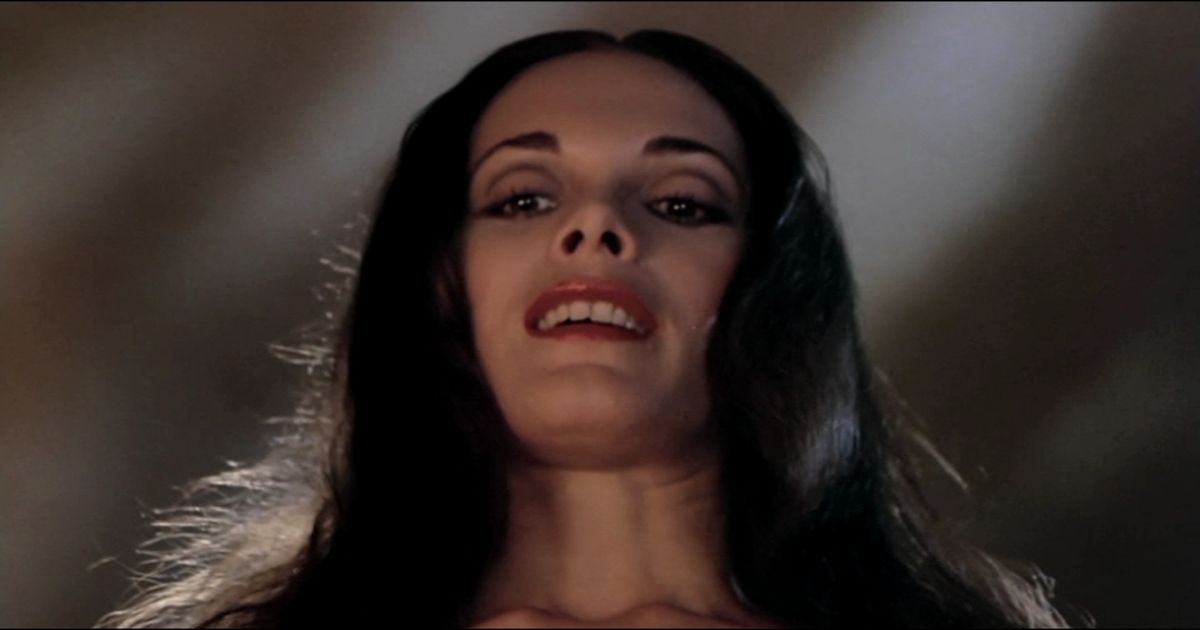 Oliver Stone is world-renowned for directing such classics as Platoon and JFK, but dedicated fans know that he first got his name out there with the very strange horror film Seizure. Allegedly funded as part of a gangster's money-laundering scheme, the story of how it was made may be more interesting than the actual plot of the film.
The film is about a horror novelist who is tormented by recurring visions of three evil beings: The Queen of Evil, a dwarf called Spider, and a hulking brute named Jackal. The pace is uneven, and the direction is rather flat for an Oliver Stone film, but the atmosphere is intoxicatingly grim and makes this a real treat for fans of moody psychotronic horror.
8
The Legacy (1978)
Directed by Richard Marquand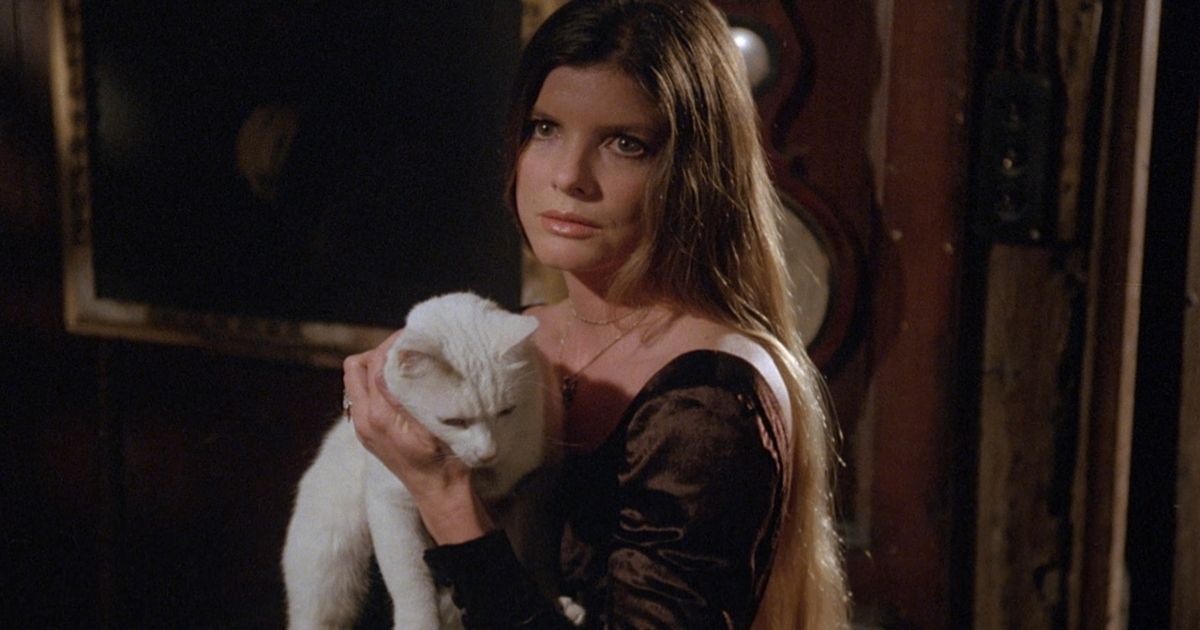 Five years before reaching A-lister status as director of one of the best sci-fi movies of the '80s, Star Wars: Return of the Jedi, Richard Marquand found moderate success with his slow-burn horror The Legacy.
The film centers around a couple from Los Angeles who are invited to a grand mansion in England, whereupon they become embroiled in a satanic mystery and fight for their lives. It is a striking gothic horror tale that has a menacing air about it from start to finish.
7
Duel (1971)
Directed by Steven Spielberg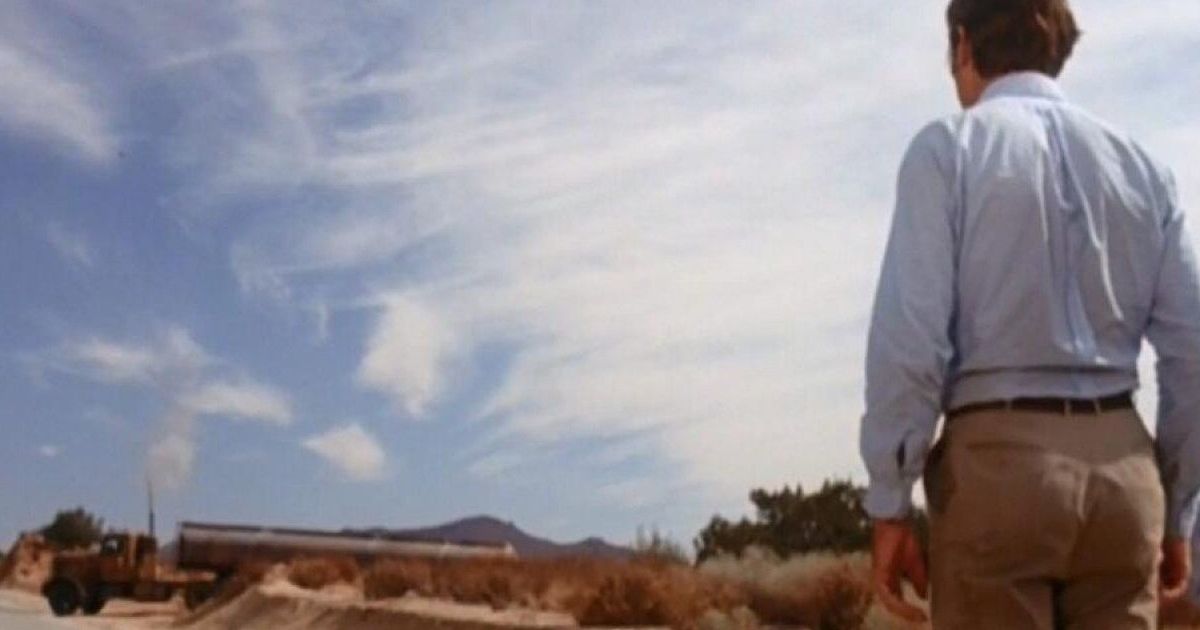 Before he scared movie lovers away from the water with Jaws, Steven Spielberg warned audiences of the dangers of the open road with his first feature-length film Duel. One of the best made-for-TV movies of all time, Duel tells the story of a businessman on his way to meet a client.
He becomes a target for an unseen and homicidal semi-truck driver. The simple yet effective script by science fiction author Richard Matheson, paired with Spielberg's adept direction, makes Duel a pulse-pounding thrill ride and a "road horror" film for the ages.
6
Bad Taste (1987)
Directed by Peter Jackson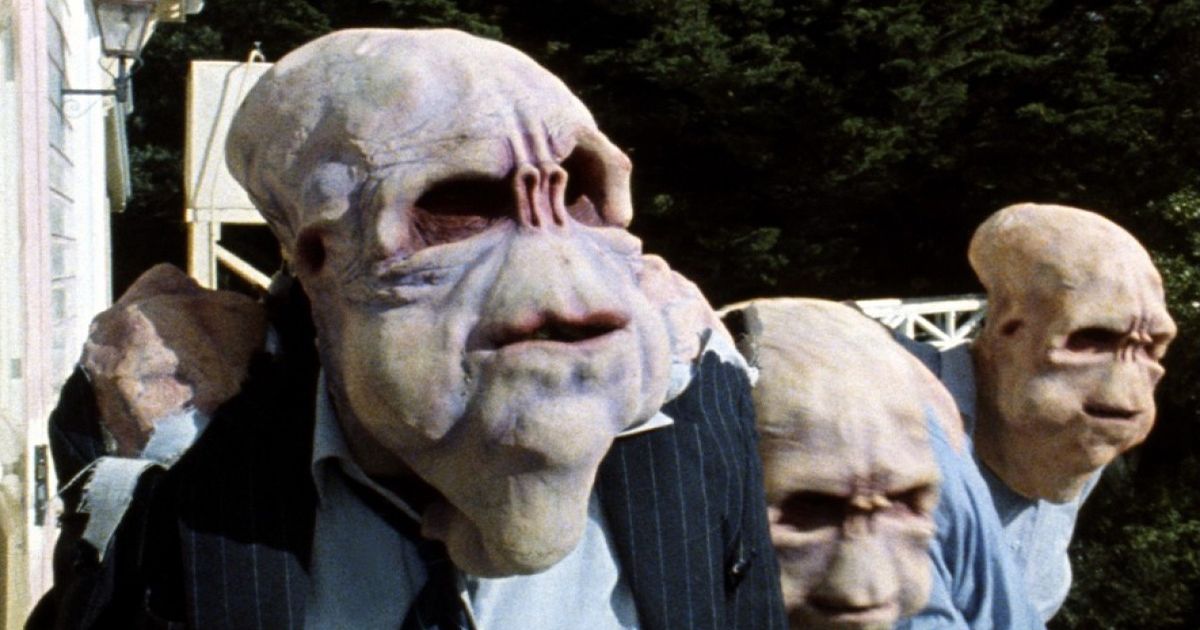 Famous for directing big-budget epics such as The Lord of the Rings trilogy and the 2005 version of King Kong, Peter Jackson began his career with a little film called Bad Taste. The title could not be more apt, as the film centers around aliens who land in New Zealand to turn humans into intergalactic fast food.
A bizarre gore-fest that is ostensibly horror but is often more funny than frightening, Bad Taste epitomizes both the splatter-horror golden age of the 1980s and Jackson's own early low-brow horror period.
Related: Peter Jackson: Every Movie He Directed, Ranked
5
Shaun of the Dead (2004)
Directed by Edgar Wright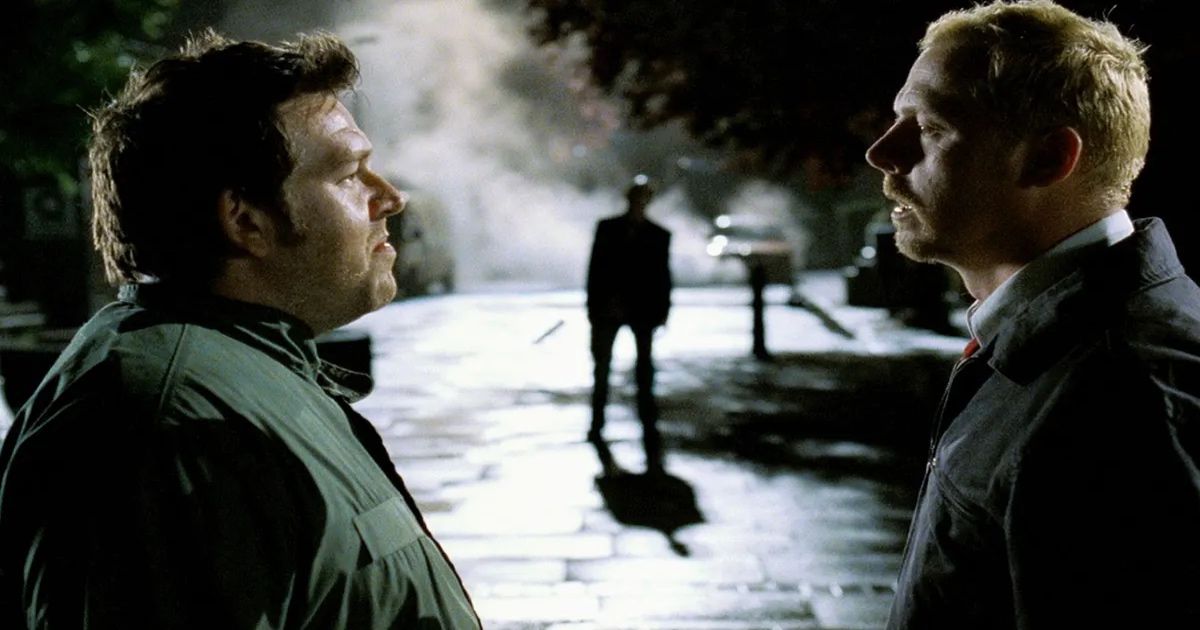 The world was first introduced to Edgar Wright's signature blend of comedy, thrills, and bromance with his 2004 debut Shaun of the Dead. The film follows an unhappy electronics salesman and his slacker best friend as they fight for survival in a zombie apocalypse.
Simon Pegg and Nick Frost's on-screen chemistry is a delight, and Wright's whip-pans and perfectly timed editing tie the film together. It's simultaneously funny, scary, and heartfelt, and is considered by many to be one of the best zombie movies of all time.
4
Targets (1968)
Directed by Peter Bogdanovich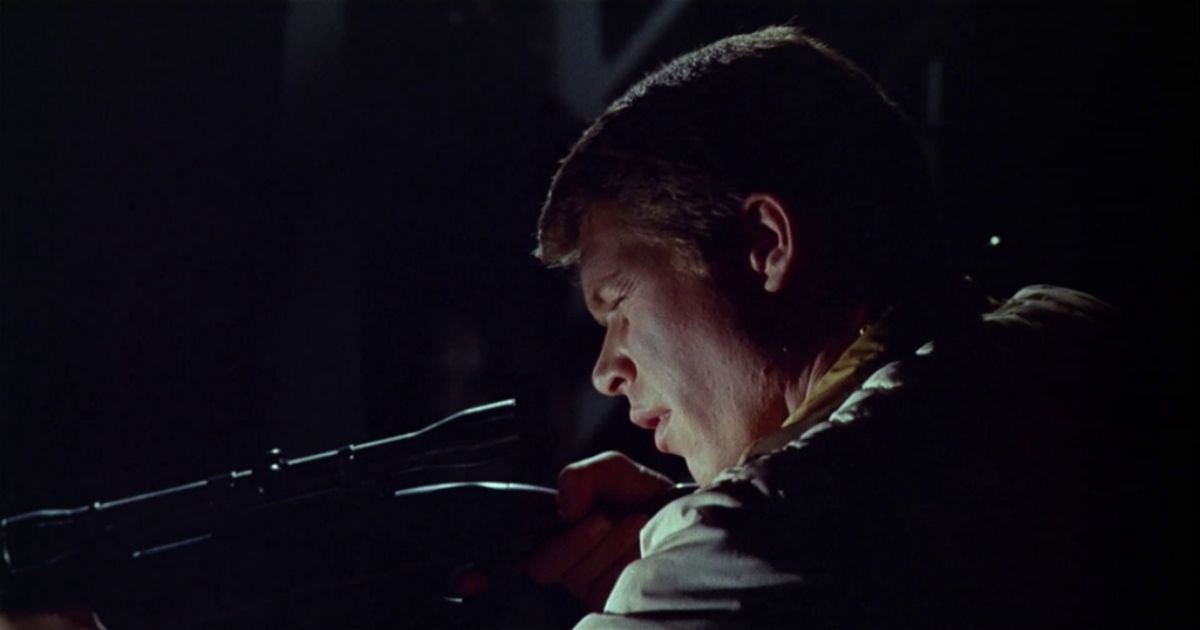 Peter Bogdanovich made a name for himself as one of the top "New Hollywood" directors in the 1970s, directing great films like Paper Moon, What's Up, Doc?, and The Last Picture Show. Before these classics hit the silver screen, film fans were treated to one of the acclaimed director's best movies: Targets. The film follows two interconnected storylines, one depicting a young man on a killing spree, and the other showing a famous horror actor, played by real-life horror icon Boris Karloff, contemplating retirement.
The film certainly isn't for everyone, as evidenced by critic Roger Ebert's appraisal, in which he claims "Targets isn't a very good film, but it is an interesting one." Recent reviews have looked upon Targets more favorably, and it is now considered a powerful and haunting cult classic.
3
Dementia 13 (1963)
Directed by Francis Ford Coppola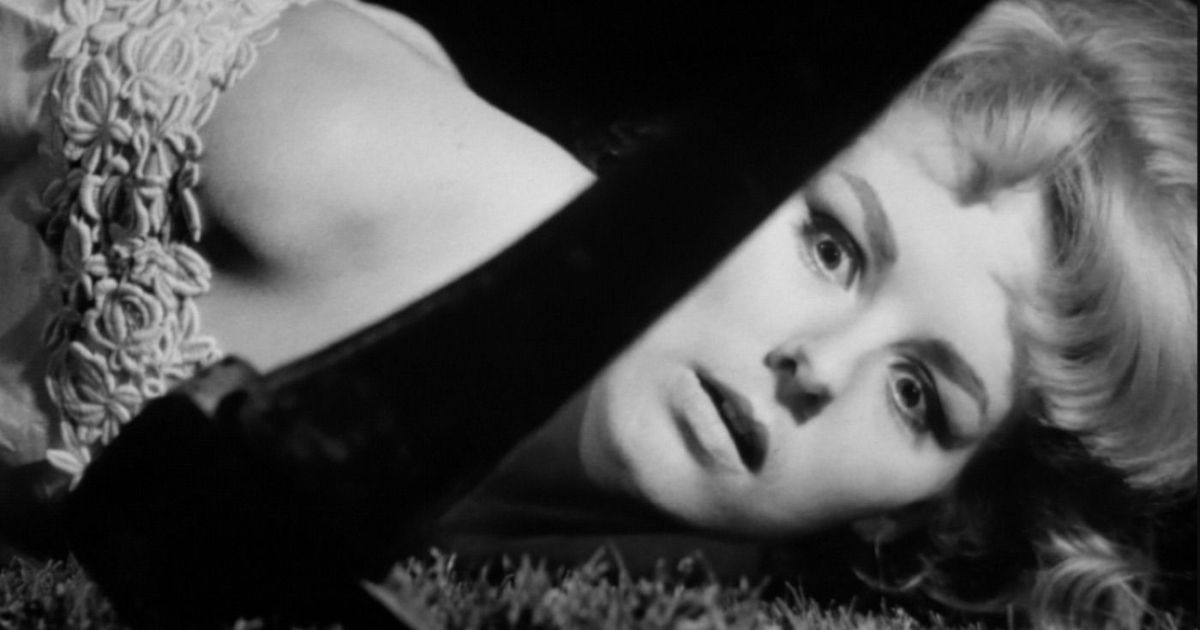 Before he became a Hollywood legend with The Godfather, Francis Ford Coppola directed an interesting and unnerving little horror flick called Dementia 13. It was produced by Roger Corman and funded with the leftover budget from Corman's own The Young Racers.
Coppola was offered the chance to direct a film with complete creative control, so long as it closely resembled the recently released and highly successful Psycho. The result is an intense gothic thriller loaded with moody atmosphere and unexpected twists.
2
The Evil Dead (1981)
Directed by Sam Raimi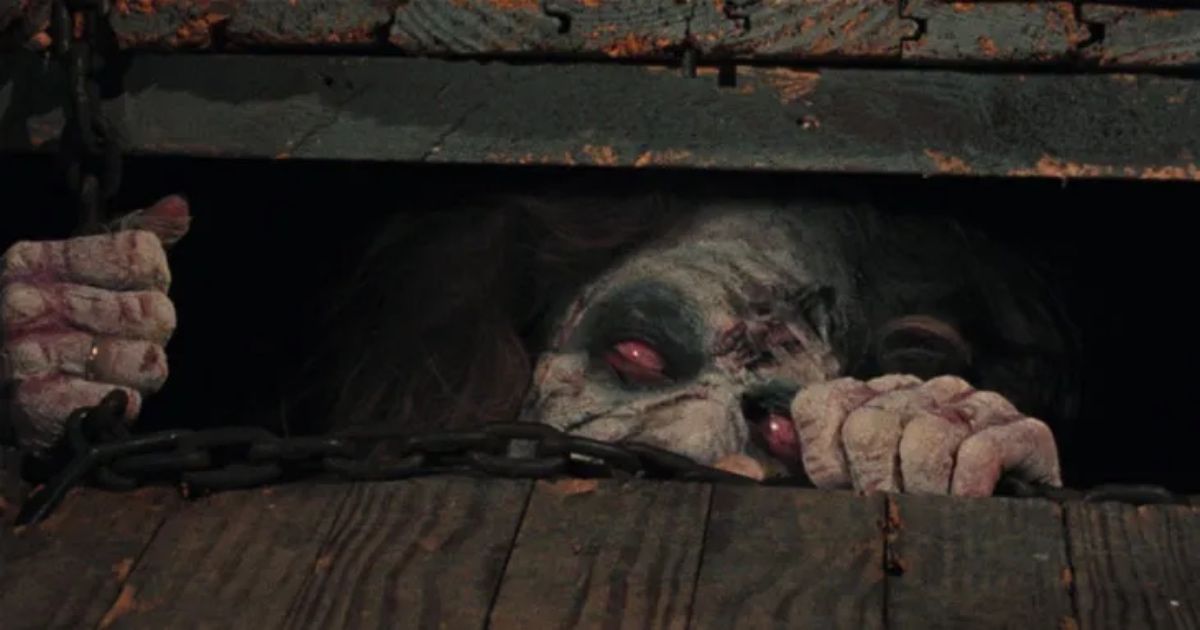 Sam Raimi, celebrated director of the Tobey Maguire Spider-Man trilogy, kicked off his career with the quintessential splatter masterpiece The Evil Dead. Raimi's debut tells of the horror that befalls a group of friends who awaken a demonic presence in a remote cabin in the woods.
It is a grueling experience in terror and shocking gore that continues to face censorship to this day. Here we see the director developing his signature style in real time; the unique, expressionistic shooting style and visual flair on display in The Evil Dead would become a staple in the director's future career.
1
Alien 3 (1992)
Directed by David Fincher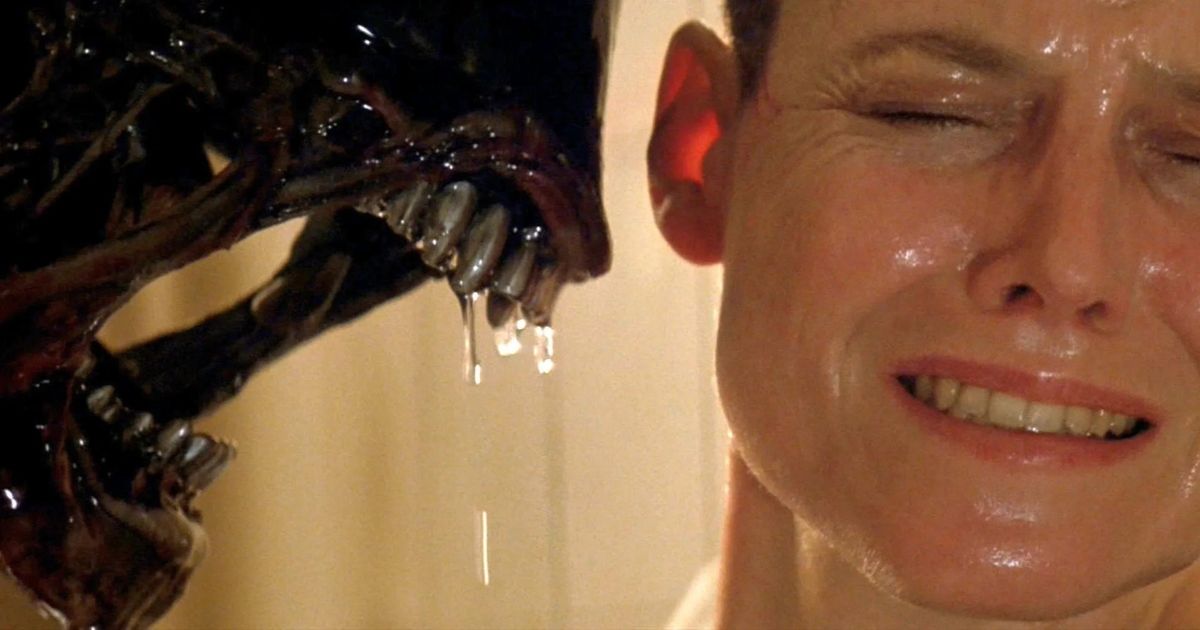 No list of great horror debuts is complete without David Fincher's directorial debut: the unjustly maligned Alien 3. Plagued with a troubled production and a rushed schedule, Alien 3 was not well-received upon release. The film, which depicts an alien infestation in a prison colony, went through several rewrites, according to Den of Geek, which contributed to the troubled production.
It has since been positively re-appraised by fans of the science fiction-horror franchise, with fans noting the early signs of Fincher's brilliance, which he would later tap into with films like Seven. Despite unfavorable reviews, Alien 3 is an iconic entry in the Alien franchise and contains many of the most memorable scenes in the series.