Summary
Gen V is a new spinoff of The Boys set at Godolkin University, where young heroes compete and face dark secrets that challenge their notions of heroism.
Chace Crawford and other familiar faces will make cameo appearances in the spinoff, including Jessie T. Usher, Colby Minifie, Claudia Doumit, P.J. Byrne, and Jensen Ackles as Soldier Boy.
Gen V takes place between Seasons 3 and 4 of The Boys and promises intense, gory confrontations similar to the main series, with implications that will be worth watching.
Gen V will take The Boys franchise to new heights with a fresh narrative that unfolds at Godolkin University, a prestigious institution where aspiring heroes are put to the test both physically and morally. These young hopefuls compete fiercely for the top rank, but beneath the surface, the university conceals dark secrets that will force the students to question the very essence of heroism they aspire to embody. While the primary focus of Gen V centers around this new cast of characters, fans can anticipate some cameos and returns from familiar faces.
Chace Crawford is set to make a cameo appearance as The Deep, reprising his role from The Boys' previous seasons, as reported by Entertainment Weekly. The show will see the return of several other characters. Jessie T. Usher will reprise his role as A-Train, Colby Minifie as Ashley Barrett, Claudia Doumit as Victoria Neuman, and P. J. Byrne as Adam Bourke. Jensen Ackles will also make his appearance as Soldier Boy, a role he previously confirmed for the spinoff. Ackles shared insights into his performance, highlighting the creative collaboration and improvisation that characterized the filming process.
"Soldier Boy pops up for a brief moment in this new spinoff of The Boys," Ackles said. "In fact, there's a few cameos from the mothership that come into this spinoff. My little bit there was heavily [improvised]. [Eric Kripke] and I were just, like, we were spitballing ideas and workshopping literally in between takes and coming up with a whole variety of takes."
RELATED: Gen V: Breaking Down Every New Character in The Boys Spinoff
Gen V's Position in The Boys Universe Timeline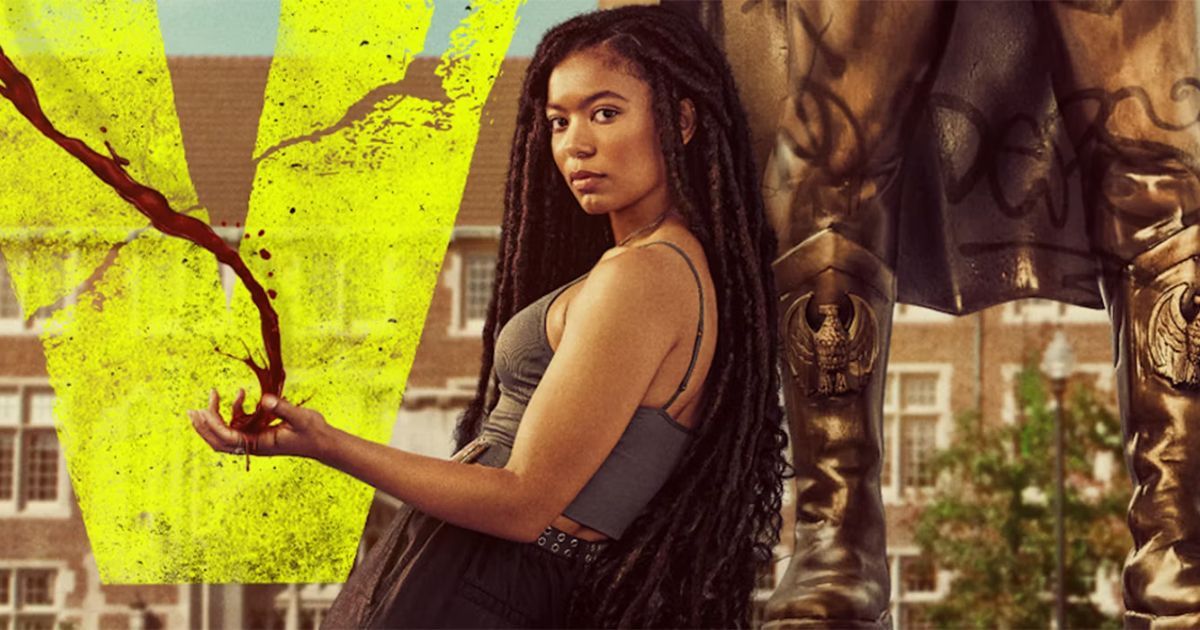 According to an official confirmation from The Boys' official X/Twitter account, Gen V takes place between the events of Season 3 and Season 4. During this specific timeframe, Godolkin University's students were witness to a jaw-dropping incident involving Homelander, where he received thunderous applause for gruesomely lasering a man's head off. This dark and bloody event sets the tone for the show, promising intense and gory confrontations akin to those seen in The Boys.
The series has garnered excitement from Amazon's Head of TV, Vernon Sanders, who expressed his enthusiasm for its unique blend of elements. Sanders praised the show for its compelling mix of social commentary, mystery, and lots of blood. He hinted at the intriguing connections between Gen V and The Boys, suggesting that the spinoff's implications on the main series would be worth watching.
"It's a great combination of social commentary, blood, there's lots of blood, a really cool mystery. And I think people will be surprised as they come into the show, and the show evolves, the implications that Gen V has on The Boys. The two shows have some really interesting connections. So I'm probably saying more than I should, but I'm really excited. We're thrilled with the results."
Gen V boasts a talented ensemble cast portraying unique superhero characters. Jaz Sinclair portrays Marie Moreau, a blood bender with a haunting past, while Chance Perdomo embodies Andre Anderson, a metal bender. Lizze Broadway takes on the role of Emma Meyer, a character who can shrink to half-inch size and grow to regular size. Maddie Phillips portrays Cate Dunlap, a mind empath, while Derek Luh and London Thor share the character Jordan Li, a gender-shifter. Asa Germann brings to life Sam, a character gifted with super strength and invulnerability, and Shelley Conn plays the role of Indira Shetty, the superintendent of Godolkin University.
Gen V is scheduled to premiere on Amazon Prime Video on September 29, 2023.