Leonard Bernstein is one of the most important and influential composers in history, and one of the first American conductors to be recognized internationally. In addition to that, Bernstein was also a conductor, a pianist, a music teacher, and an author. He composed the music for 1944's On The Town, 1950's Peter Pan, 1953's Wonderful Time, and 1957's West Side Story (together with Stephen Sondheim and Jerome Robbins), among many other musicals and compositions. Bernstein won 16 Grammy Awards, seven Emmy Awards, and two Tony Awards, and received one of the Kennedy Center Honors in 1980 (an event in which he also served as the inaugural host in 1978).
Now Bradley Cooper is set to play the legendary composer in the upcoming biopic Maestro. Carey Mulligan stars alongside as Bernstein's wife, Felicia Montealegre. Cooper is also returned to the director's chair for the film, which will be his first directorial effort since the massive success of another music-centered film, A Star is Born. Cooper was in a battle for Bernstein's music rights with Jake Gyllenhaal's Bernstein project, The American.
September 8, 2023: This article has been updated by Torbjorn Frazier with additional information about the life of Leonard Bernstein along new information about the upcoming biopic Maestro.
Cooper and Maestro won that battle and the film went into production shortly after. Maestro is scheduled to debut on Netflix in 2023. The film has already generated positive reviews and is set to be a major awards contender at the upcoming Academy Awards. Before the film comes out, explore the epic life and career of the inspiration for Bradley Cooper's Maestro, Leonard Bernstein.
An Overview of Leonard Bernstein's Life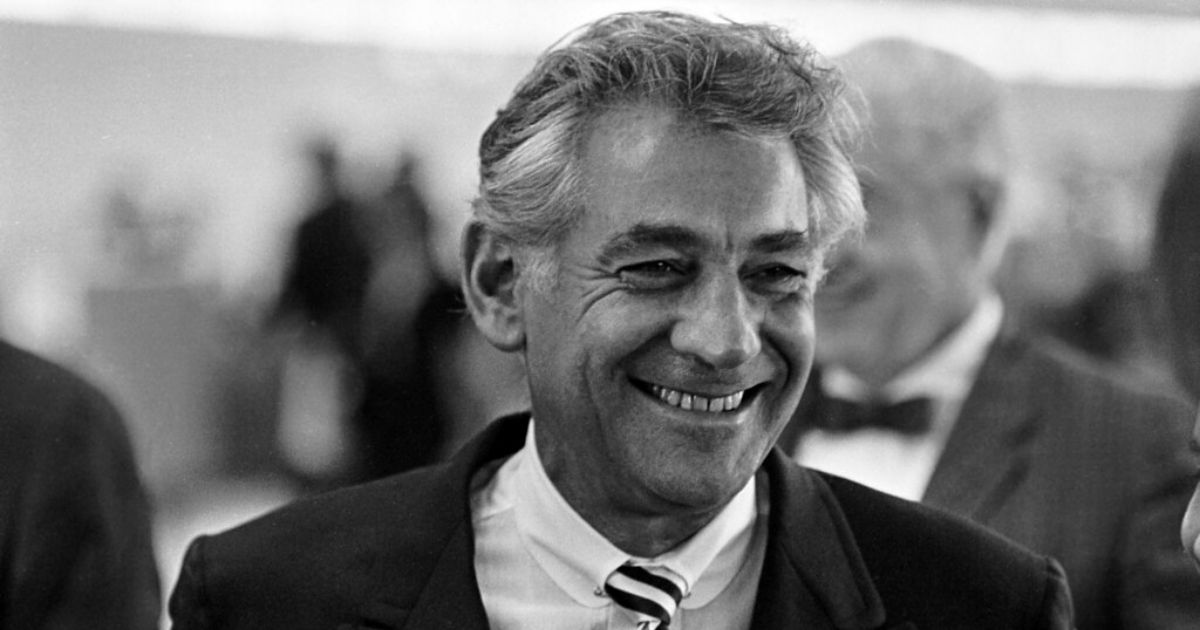 Leonard Bernstein was born in Lawrence, Massachusetts in 1918. In Bernstein's obituary in The New York Times, music critic Donal Henahan called Bernstein, "one of the most prodigiously talented and successful musicians in American history." Growing up as the son of a beauty supplies employee, his father Samuel wanted Leonard to take over the family business. But cultural icon was destined for more. Bernstein proved as such by becoming the youngest person to ever be named the conductor of the New York Philharmonic Orchestra at the age of 40.
He led the orchestra for a decade, and rumor has it that at the time the Philharmonic had (or perhaps still has) a clause in its conductors' contracts forbidding them from consuming iced tea while on the job. Legend has it that was because Bernstein consumed "iced tea" continuously on the job. Only Bernstein's iced tea turned out to instead secretly be whiskey. While this rumor cannot be confirmed, according to a career musician who has made the rounds with several orchestras, it's a story that has continued to be passed down to the next generation.
Bernstein could have focused solely on his career as a conductor and still have been considered a massively important historic figure in his field, but he also kept busy by becoming world renowned in various other facets of the music world. While serving as lead conductor for the world-famous New York Philharmonic, Bernstein was also composing musicals, working on the music for ballets, recording television programs that educated the public about music, and performing the most beautiful, intricate, and complicated symphonies. He's considered by many to be the ultimate "Renaissance Man" of American music of the early and mid-20th century.
Leonard Bernstein's Early Life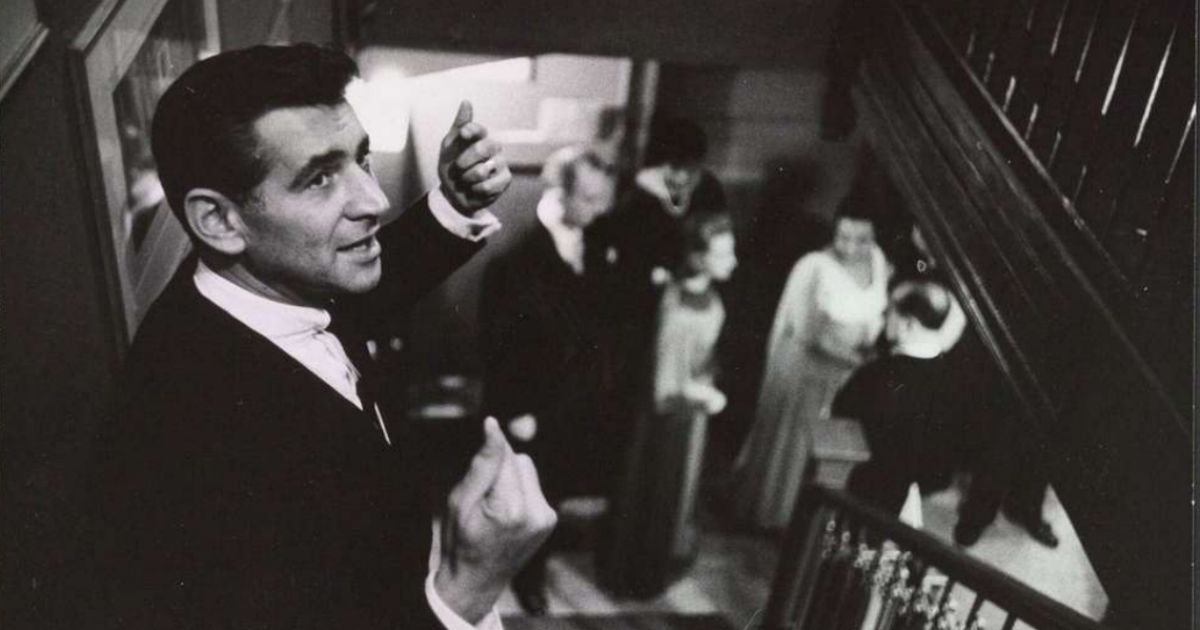 Leonard Bernstein's parents Samuel and Jennie were Ukrainian Jews who immigrated to the United States as children. Bernstein's only exposure to early music was via the family's radio. He was first introduced to the piano at the age of 10, via his Aunt Clara who sent her instrument to the Bernstein household in the middle of her divorce proceedings. When the piano arrived at his home, Bernstein told his mother he wanted to take lessons, but his father refused to pay for them and discouraged his son to have a career in music industry.
Despite this, Leonard Bernstein started teaching himself piano and music theory instead. In the summers, the family visited their vacation home in Sharon, Massachusetts, where Leonard convinced all the kids to help him put on small productions of operas including the likes of Carmen and The Pirates of Penzance. By the time he was a teenager, Bernstein had the ability to perform entity of various sophisticated operas and Beethoven symphonies.
Related: Maestro: Why Is Bradley Cooper's Upcoming Movie at the Center of Controversy?
Eventually as the young Leonard Bernstein proved his talent to be undeniable, his father relented and took his teenage son to see his first symphony orchestra, the Boston Pops. By this time, Leonard was a musical prodigy. In 1932, the same year he first saw the Boston Pops, Leonard played the entirety of Brahms's Rhapsody in G minor at his first public piano performance. In 1934, he had a solo with the Boston Public School Orchestra in a performance of Grig's Piano Concerto in A minor.
Bernstein enrolled at Harvard University in 1935. He studied music and put together his first original music compositions during his college years. He met conductor Dimitri Mitropoulos as a sophomore and his influence led Leonard to start focusing on becoming a conductor. He graduated from Harvard in 1939 and subsequently enrolled in the Curtis Music Institute in Philadelphia to further his studies as a conductor.
Leonard Bernstein's Early Career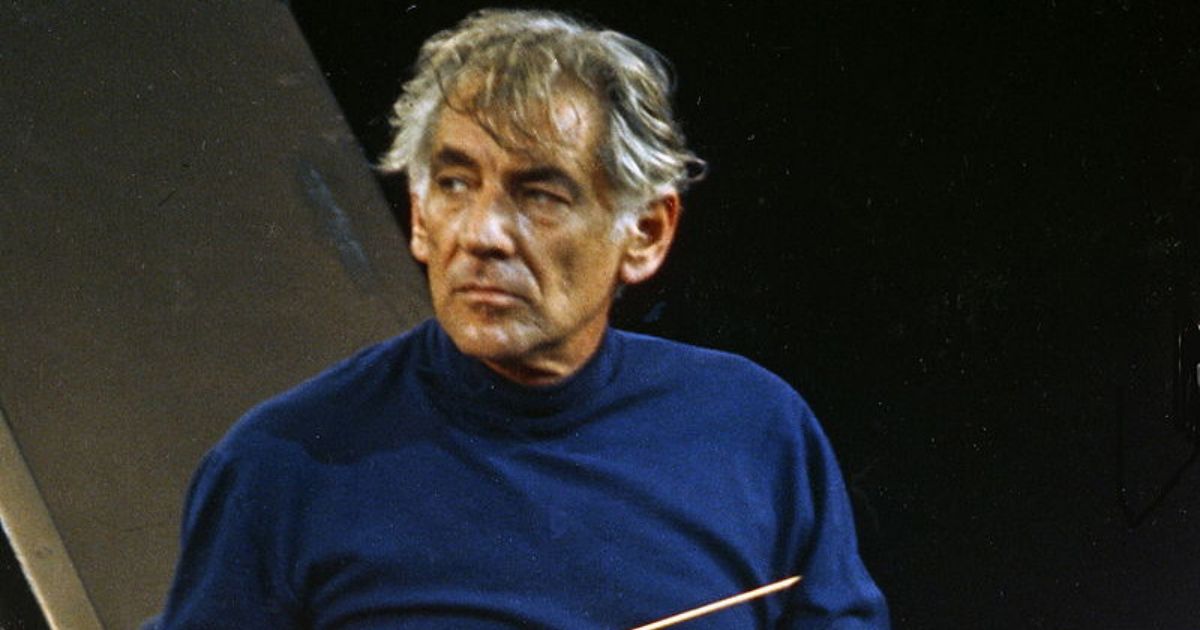 When he was done with his education, Leonard Bernstein moved to New York City across various apartments in Manhattan. To make ends meet financially in the perennially expensive New York City, Bernstein supported himself by teaching piano, playing the piano for dance lessons at Carnegie Hall, working as a vocal coach, and transcribing jazz and pop music into sheet music. In the spring of 1942, Bernstein premiered his first published work, Sonata for Clarinet and Piano, at Boston's Institute of Modern Art.
On November 14, 1943, Bernstein got his first big break. Having landed the job of assistant conductor of the New York Philharmonic Orchestra, he was needed to step in on short notice to lead the orchestra when that night's guest conductor came down with the flu. Without any previous rehearsal time with the ensemble, Bernstein conducted the New York Philharmonic Orchestra in a particularly difficult program that featured the work of Richard Wagner, Richard Strauss, Miklos Rozsa, and Robert Schumann. The story garnered national attention thanks to the successful nature of the performance from a young figure on one of the world's largest stages. Over the next several years, Bernstein used this breakout showcase to continue building his resume through conducting various orchestras across North America.
Around the same time as his ascent as a conductor, Leonard Bernstein began work on his first massive hit in the world of musical theater with On the Town. The show was initially developed as the ballet Fancy Free in tandem with the historic dance choreographer Jerome Robbins. From there, Bernstein and Robbins paired with writing duo Betty Comden and Adolph Green to develop the project into a full musical that debuted on Broadway in 1944. The show became a smash hit success that resonated with audiences at the time during the events of World War 2, and remains a well respected classic that has had multiple revivals on Broadway over the years. The success of On the Town was only further extrapolated by the 1949 film adaptation starring Gene Kelly and Frank Sinatra.
Leonard Bernstein's Career Highlights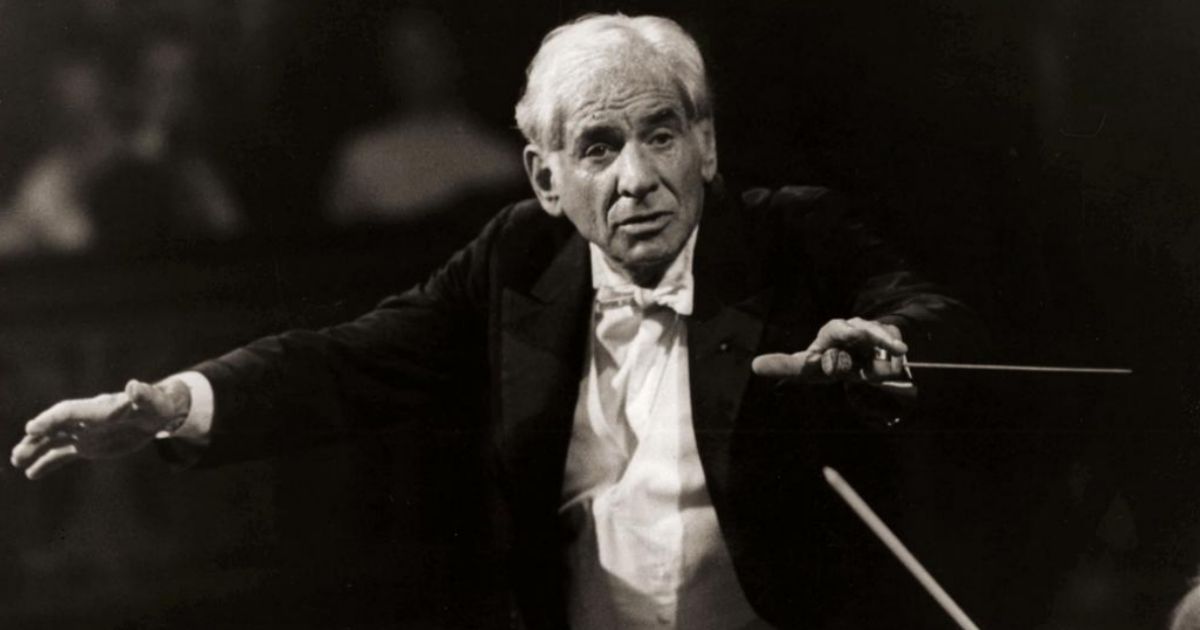 Leonard Bernstein had the distinction of having a long and successful career with multiple high-level accomplishments in distinctly different facets of the music world. However, aside from his skilled musicianship, one of the biggest moments in Bernstein's life was when he was named the music director of the New York Philharmonic Orchestra in 1958. At 40 years old, Bernstein was the youngest person ever to hold this position at the time. He held this position until 1969.
Related: Bradley Cooper's Maestro: Plot, Cast, Release Date, and Everything Else We Know
A year before Bernstein was named music director of the New York Philharmonic, one of his most recognizable compositions made its debut on Broadway. West Side Story debuted on Broadway in September 1957 and in the years since it has proven to be a lasting and beloved musical that is still relevant to this day. Without a doubt, the classic musical remains one of the most crowning achievements of Leonard Bernstein's long and illustrious career from the perspective of its musical craftsmanship.
The Legacy of Leonard Bernstein Cemented by Bradley Cooper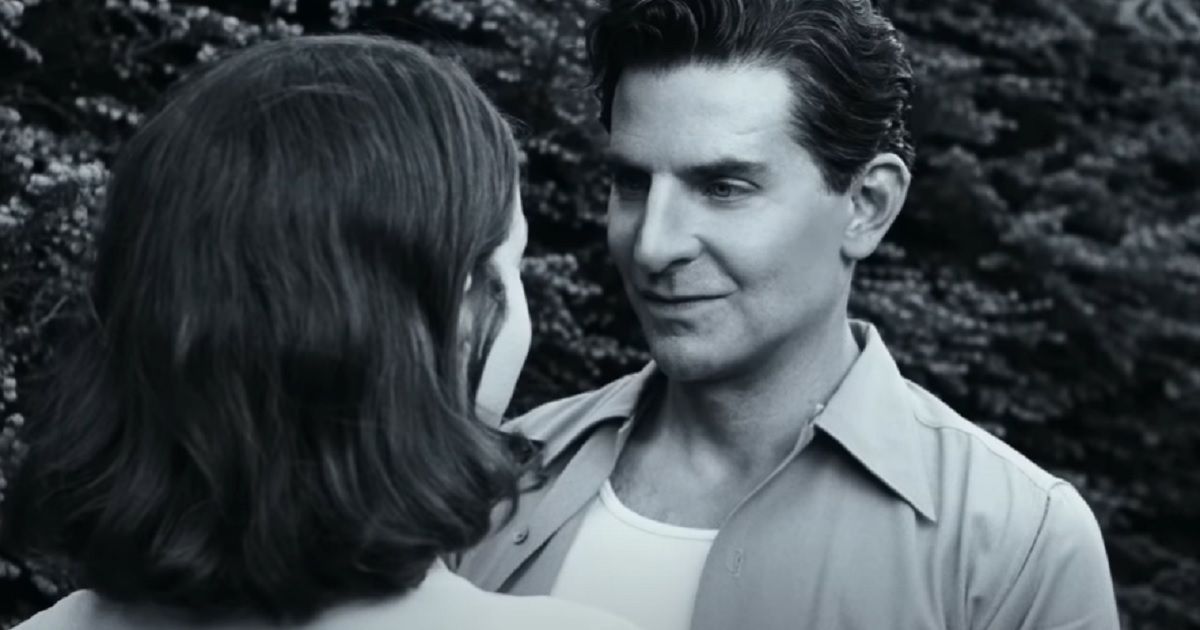 Leonard Bernstein remains to this the day quintessential "Maestro", a nickname given to him later in his career. His style is the definitive sound of American music, creating some of the country's first compositions to gain international recognition. His musicals and instrumental pieces continue to have life. Bernstein composed music for symphony orchestras, small ensembles, Broadway, film, ballet, and opera. His compositions, at their core, carry messages of hope and understanding that, until recently, were a fairly unique American trait. Leonard Bernstein died in 1990 at the age of 72. A lifelong smoker, the acclaimed conductor and composer died of cardiac arrest as a result of lung failure.
Maestro is set to have a limited theatrical run starting November 22, 2023 and will premiere on Netflix on December 20, 2023. The film will center on the relationship between Bernstein and his wife Felicia Montealegre, played by Carrie Mulligan. The film will also dive into his friendship and secret relationship with David Oppenheim (Matt Boomer), and Bernstein's efforts to hide his sexuality even with his wifes knowledge and understanding. Cooper co-wrote the screenplay with Josh Singer who has written many acclaimed based on true story films including The Post and First Man.
No matter how the director/lead actor approaches the biopic, there should be no question that he was an American legend who is well-deserved of a high quality film telling the story of his life. With Cooper's success starring and directing A Star is Born alongside the early positive reviews the film has received at the Venice International Film Festival, it seems like Maestro will indeed be the next great biopic project. With that in mind, it shouldn't come as a shock to see the legacy of Leonard Bernstein continue into "award season" in Hollywood at the start of 2024.