In a lot of ways, there hasn't been a better time in history for television fans. Streaming and widespread internet availability have made it so that just about everyone can freely watch everything, from vintage classics to the latest flavor of the month, at a moment's notice.
While the idea of watching premium television from the comfort of a toilet seat or an air mattress is still a little strange, convenience is always appreciated. However, with so many companies and services producing content, it may be hard to keep up with the latest and greatest shows available. We've found it helpful to condense the best of the best in recent months for your viewing pleasure. Raunchy animation, high-concept science fiction, and surreal comedy are just a fraction of what you'll find in the best TV shows to watch on streaming.
Jump To Section
Max | Apple TV+ | Hulu | Netflix | Peacock | Paramount+ | Prime Video
AMC+
Dark Winds (2 Seasons)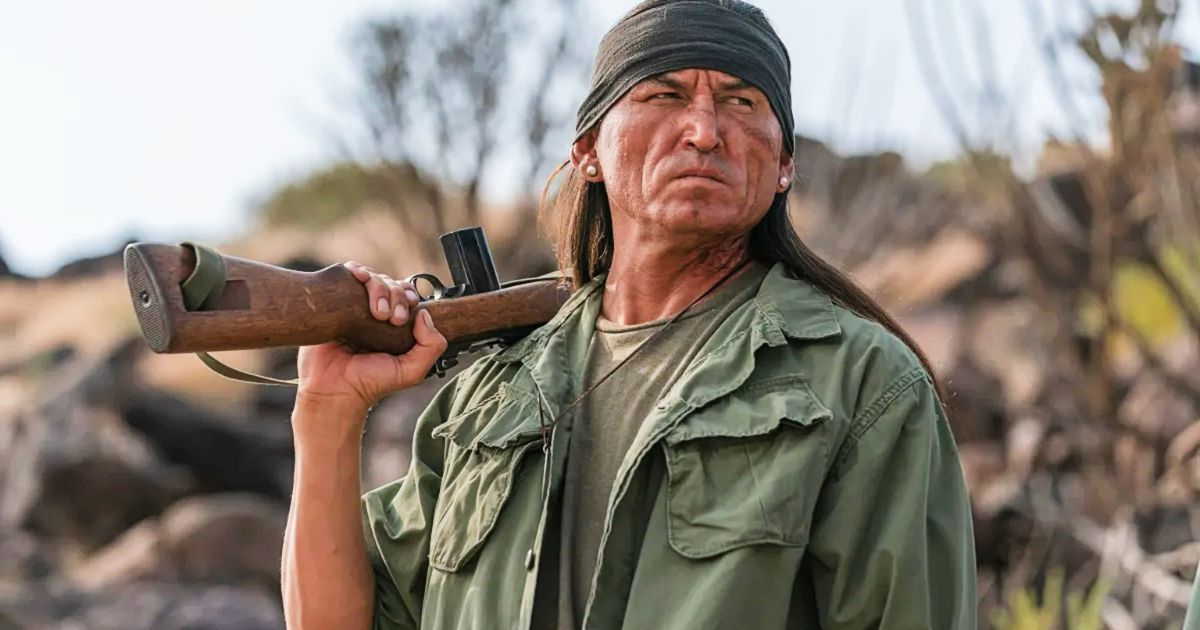 Though the popularity of Reservation Dogs is rightfully deserved, there's another unique Native American series that deserves your attention. AMC's Dark Winds originally premiered in 2022 with a second season wrapping up this Fall. Set in the American southwest sometime in the 1970s, Dark Winds adapts the Leaphorn & Chee series of novels by Tony Hillerman, depicting a pair of Navajo police officers taking on criminal cases in a tense thriller series. Dark Winds is notable for featuring a writing room made entirely of Native American writers, with Zahn McClarnon and Kiowa Gordon also playing Leaphorn and Chee respectively.
If you were a fan of Longmire, or simply want a grittier take on the Western thriller genre, Dark Winds is a terrific series to check out. The series' incorporation of Native American history and culture has been a unique point of praise, differentiating it from its contemporaries in a compelling way. Combine that with a police procedural framework, and you end up with one of the best thrillers currently streaming.
The Walking Dead: Daryl Dixon (1 Season)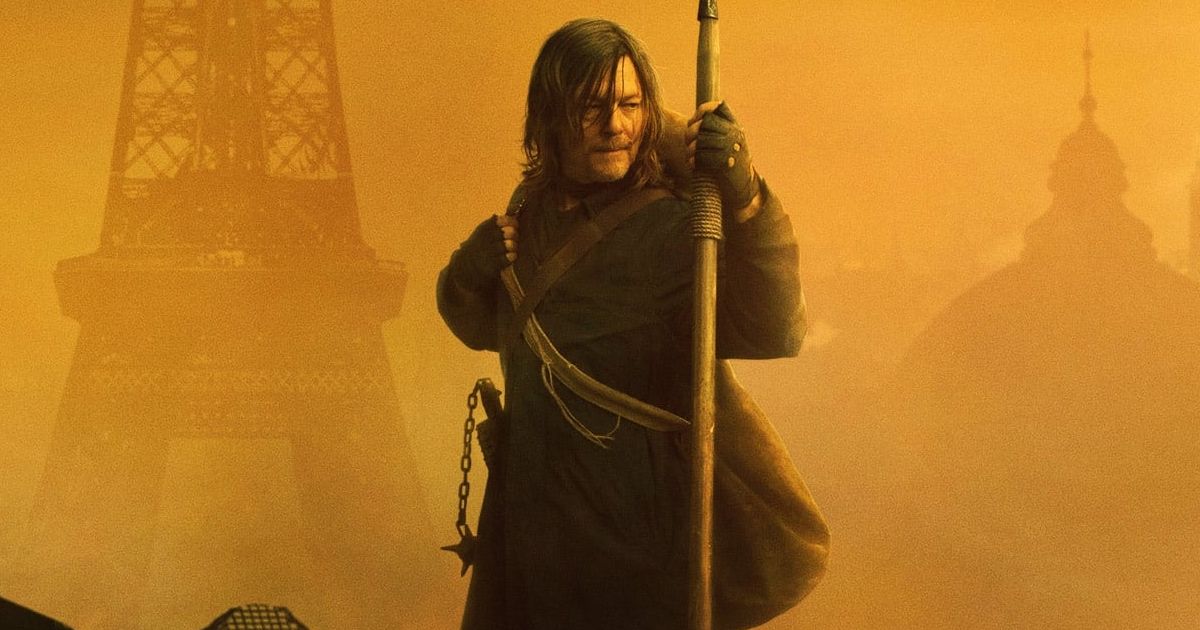 With how popular The Walking Dead's Daryl Dixon was, you'd think they would've given him a dedicated spinoff by now. It looks like AMC finally got the memo, as The Walking Dead: Daryl Dixon is officially airing this Fall. Set some time after the original Walking Dead series, Daryl Dixon finds himself washing up on the shores of France with no recollection of how he got there. Now alone and lost in foreign territory, he attempts to carve a path home through the zombie horde, all while making new friends and enemies along the way. Of course, Norman Reedus will return to reprise the role of his most popular character.
If you're aching for more zombie media, but already binged through The Last of Us, The Walking Dead: Daryl Dixon looks to be an excellent show for a similar audience. Early reviews for Daryl Dixon have cited the series' pinpoint focus on its characters and emotional moments to be a notable highlight. In addition to this praise, Reedus himself has confirmed that several characters from other Walking Dead stories will pop in and out of his adventure.
Max
Telemarketers (1 Season)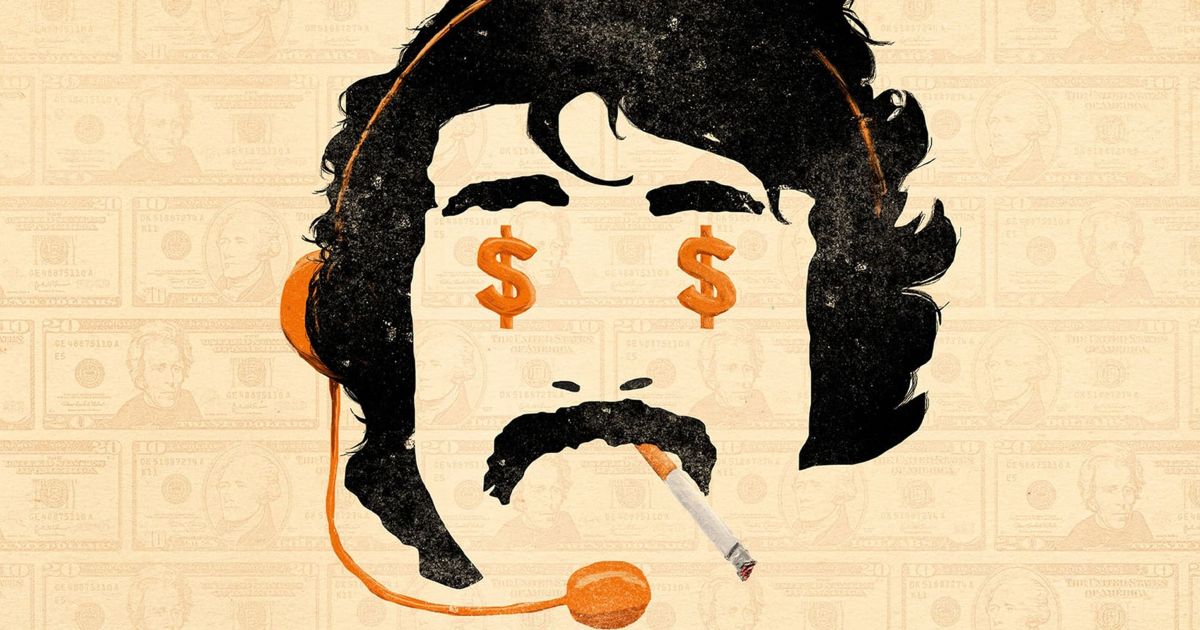 We've all gotten telemarketing calls, and despite attempts on multiple fronts to put a stop to them, they just keep coming. How is this happening? The HBO documentary series Telemarketers may provide a potential answer, as it follows two individuals who stumble across the seedy underbelly of a call center based in New Jersey. Combining real-life footage with in-depth interviews, Telemarketers promises a caustic examination of the Civic Development Group (CDG) throughout twenty years.
A first-of-its-kind documentary, Telemarketers focuses on the white-collar crime found within the telemarketing industry. Those who have been subjected to hundreds of unsolicited calls may find some catharsis in seeing the madness going on behind the scenes. The series also focuses on how the CDG's antics prompted the creation of copycat companies, ultimately leading to the constant calls we deal with nowadays.
Full Circle (1 Season)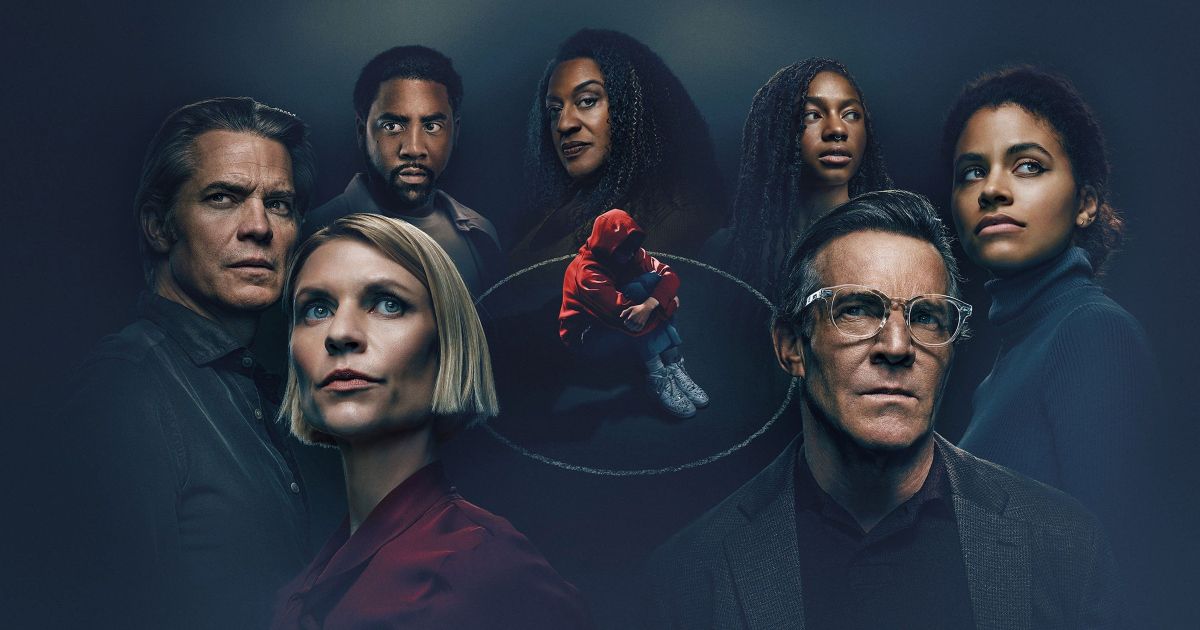 What do you get when you cross Ed Solomon (Men in Black, Bill & Ted's Excellent Adventure) and Steven Soderbergh (Ocean's Eleven, Contagion) with an ensemble cast and a thrilling miniseries? You get Max's Full Circle, which is now available in its entirety. What starts as a simple kidnapping case turns into a labyrinthine mystery as multiple characters spread across New York City find themselves connected to the crime. Some of these characters are portrayed by some pretty big names, including Timothy Olyphant, Dennis Quaid, Zazie Beetz, and Claire Danes.
If you're looking for a tense mystery, but don't want to be left on a cliffhanger, Max's Full Circle is the perfect streaming series for you. Everything wraps up in a conclusive fashion and the stacked cast guarantees that this brisk series will fly by.
Harley Quinn (4 Seasons)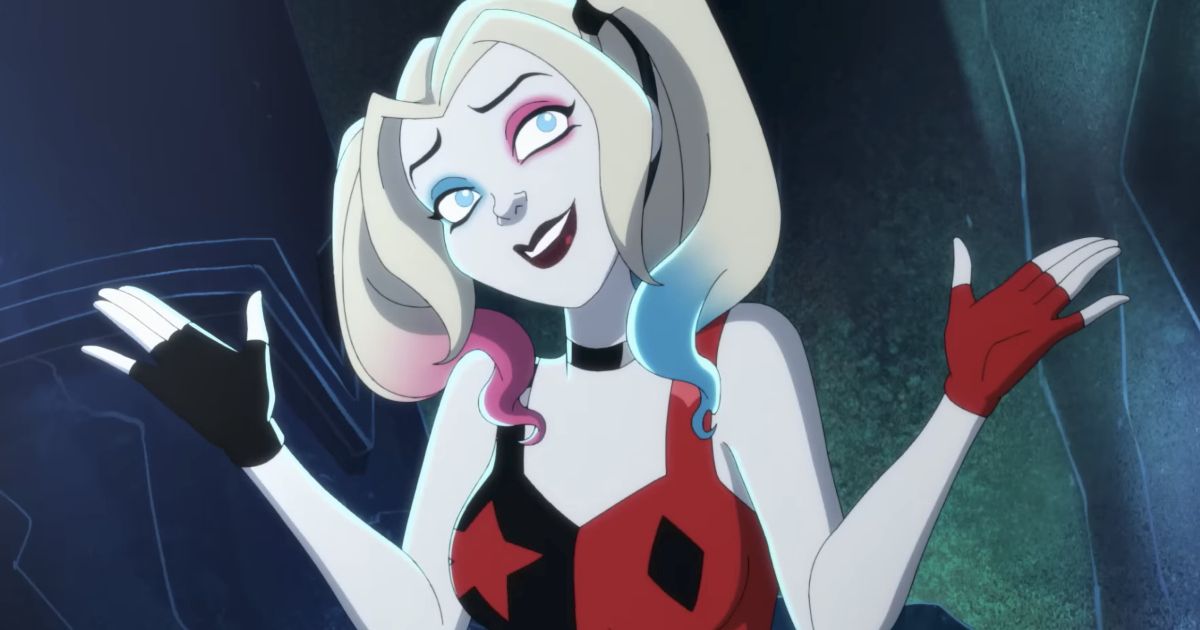 Miraculously surviving a shift in priorities from Max, Harley Quinn is still alive and well in her bombastic streaming return. Taking an adult-oriented edge to the Joker's popular sidekick, Harley Quinn sees our Harlequin criminal making a name for herself in the crime-riddled town of Gotham. As new friendships and rivalries are formed with the rest of Batman's rogues, Harley Quinn finds herself on a journey of self-discovery when she forms an intimate relationship with Poison Ivy.
Featuring the voice talents of Kaley Cuoco (The Big Bang Theory), Alan Tudyk (Firefly), and Lake Bell (BoJack Horseman), Harley Quinn remains one of DC's best adaptations to date. Unafraid to embrace the underrated parts of DC's history while revamping its beloved icons, Harley Quinn is a staple Max series you can't afford to miss.
Related: The 20 Most-Watched Netflix Movies of All Time
My Adventures with Superman (1 Season)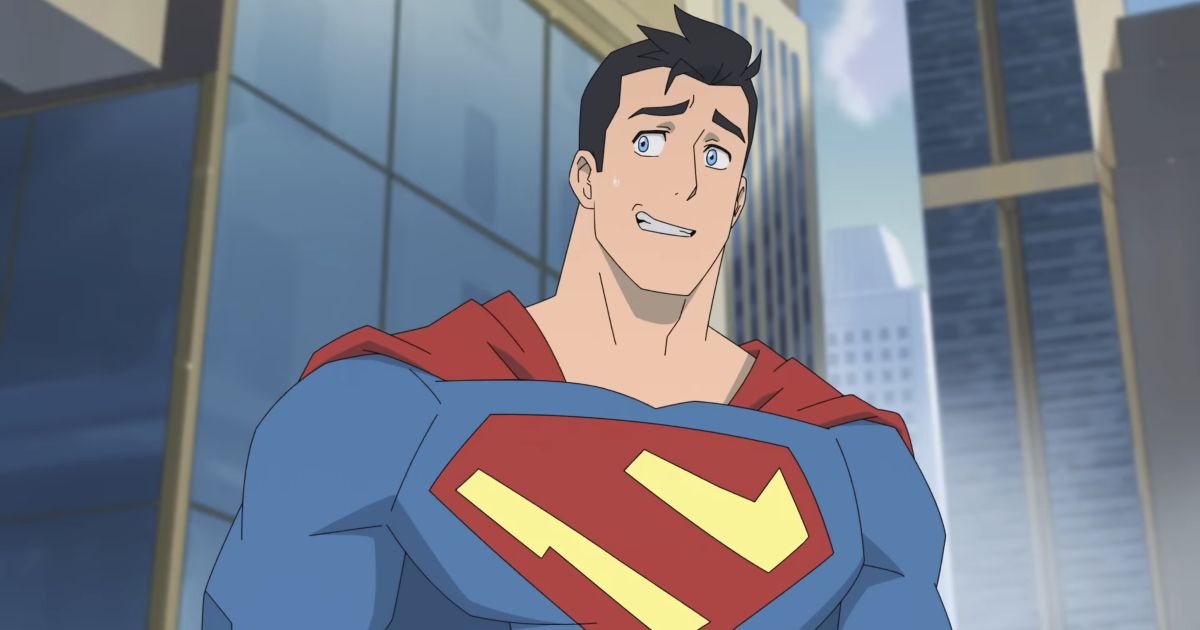 Want to get an idea of what Superman: Legacy will be like in 2025? You're in luck, as My Adventures With Superman has quickly become a favorite among DC fans. A fresh and energized take on the Man of Steel, My Adventures with Superman returns to a more colorful and less stoic version of everyone's favorite Kryptonian. But, as he takes on the public persona of Clark Kent, investigative reporter Lois Lane and photographer Jimmy Olsen may ultimately uncover his secret identity.
Taking visual inspiration from Japanese anime, it's safe to say that My Adventures with Superman is a series that can be enjoyed by all ages. It's a long overdue reimagining at perfectly coincides with the brand-new direction that the DCU is turning This makes the series perfect for anyone who didn't love the Snyderverse. The success of this series has already prompted the development of a second season.
Barry (4 Seasons)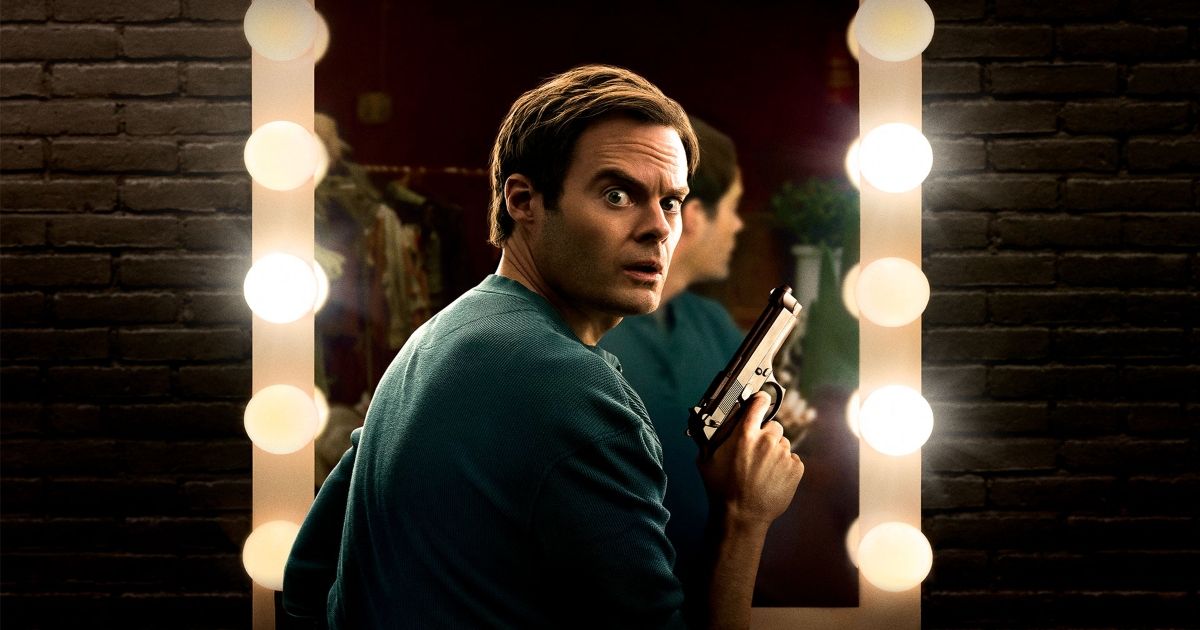 Having completed its fourth and final season this year, there's no better time to catch up on one of HBO's best comedic dramas. Barry, starring Bill Hader as the title character, tells the story of a marine-turned-hitman sent to Los Angeles on a typical assassination job. When he joins an acting class in addition to his wetwork, his purpose in life is thrown into question as his past starts to catch up to him.
A perfect blend of dark humor and compelling drama, Barry is the brainchild of Bill Hader along with Alec Berg, who also had a hand in multiple episodes of HBO's Curb Your Enthusiasm and Silicon Valley. Fans will also recognize a few other big names like Henry Winkler, Stephen Root, and Bill Burr. Barry's first three seasons were all nominated for comedic Emmy Awards, with the final season lauded for giving the title character a bittersweet send-off.
The Righteous Gemstones (3 Seasons)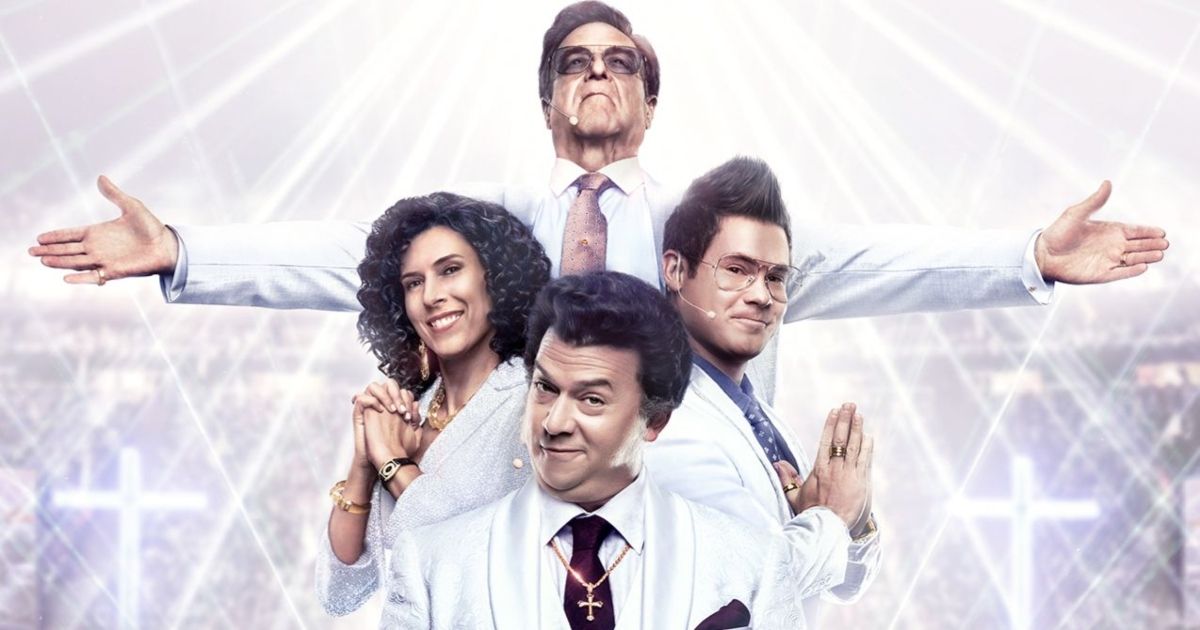 While you'd be forgiven for immediately connecting Danny McBride to his stoner comedy projects, that's no reason to miss out on The Righteous Gemstones. Co-starring alongside Adam DeVine and John Goodman, this pointed comedy follows the exploits of the "Gemstones," a family of televangelist grifters whose greed is hidden under the guise of charity. Each season tells an overarching story that deals with how their opulent lives may blow up in their faces, with comedic deception and financial drama mashing against a pointed criticism of televangelism.
It's certainly a unique idea for a series, no doubt carried by its star-studded cast. In addition to our main trio, Walton Goggins, Eric Andre, Jason Schwartzman, and more all make frequent appearances throughout. Created by McBride himself, The Righteous Gemstones is a crass, but intriguing addition to HBO's library, with a fourth season currently on the way.
Succession (4 Seasons)
Having finally wrapped up earlier this year, Max's Succession is four seasons of the most-talked-about drama on HBO for the past few years. Featuring the likes of Brian Cox, Sarah Snook, Jeremy Strong, and Kieran Culkin, Succession is a series about an ultra-wealthy family engaged in a power struggle. As a patriarch's health starts to decline, the familial owners of Waystar RoyCo find themselves battling internal struggles and external competition as the fate of the company hangs in the balance.
Created by Jesse Armstrong (Peep Show), discussion surrounding Succession dominated social media and internet forums for the majority of its original run. The build-up amounts to an abplosive finale, with an expected outcome for just about everyone involved. Overall, Succession is a brilliant watch that you can now enjoy in its entirety.
Warrior (3 Seasons)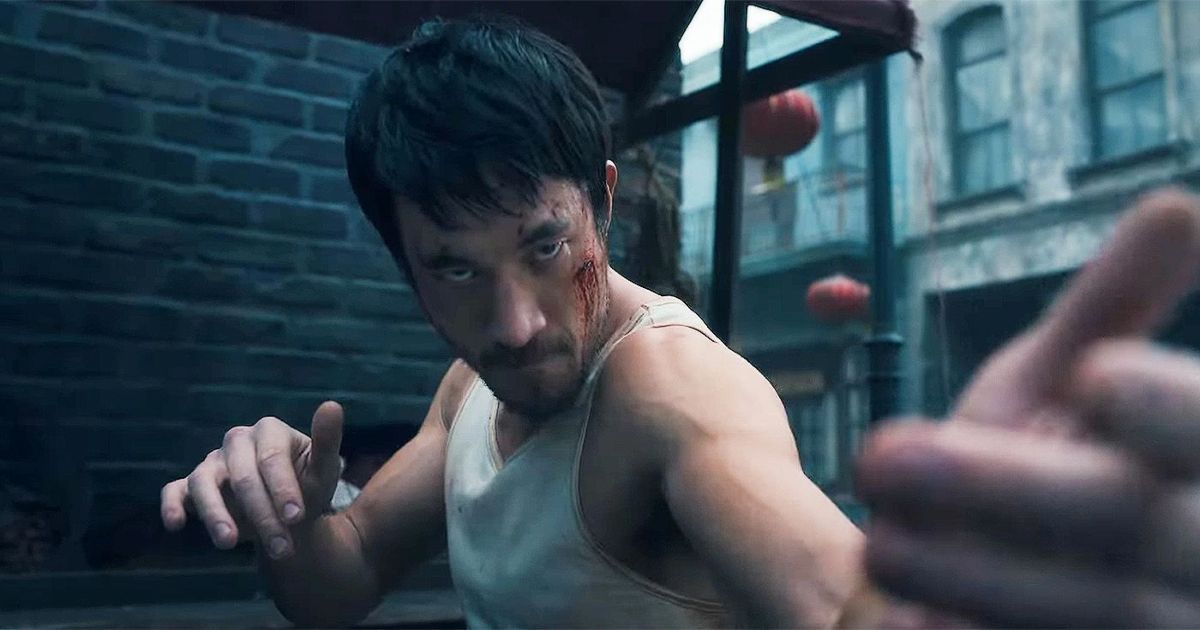 The long-awaited return of Warrior left fans of the former Cinemax series misty-eyed. A martial arts crime drama, Warrior was initially created by Jonathan Tropper (Banshee) with an original concept drafted by the late Bruce Lee. Set in 1870s San Francisco, Andrew Koji plays a Chinese immigrant searching for his lost sister, only to discover that she had been sold to a nefarious group of "tongs" in Chinatown.
Serving as Cinemax's last official show before being shuffled onto Max, Warrior is an essential piece of martial arts action for fans of Bruce Lee's work, in addition to those looking for a compelling crime series. Set in roughly the same time as Deadwood, it's a brilliant period piece featuring a unique subject that's rarely explored elsewhere. It also helps that the action choreography blows its contemporaries out of the water.
Related: 34 Best Movies on Max to Watch Right Now
AppleTV+
Foundation (2 Seasons)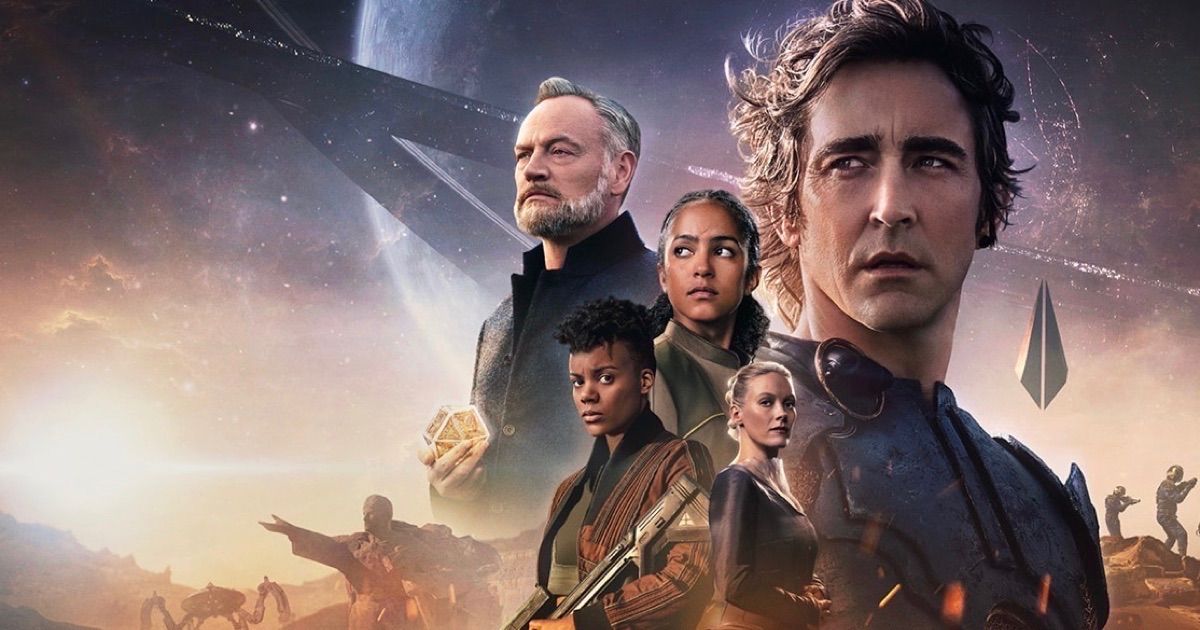 After a promising first season, AppleTV+'s Foundation is back, and it's better than ever. Inspired by Isaac Asimov and created by David S. Goyer, this deep-future science-fiction series follows the exploits of the "Foundation," a group of exiled individuals originally hailing from the Galactic Empire. The reasoning for their exile, however, maybe the only thing that can save themselves and the Empire from near-total annihilation. It's a series focused more on the "science" aspect of science fiction, bringing us back to the genre's wordy origins.
With an ensemble cast featuring Jared Harris (Mad Men), Lee Pace (The Hobbit), Alfred Enoch (Harry Potter), Clarke Peters (The Wire), T'Nia Miller (The Haunting of Bly Manor), and more, Foundation is shaping up to be the next prestigious science-fiction show on streaming. Aside from its compelling performances, Foundation's production design is also marvelous, painting a beautiful world you can't help but get engrossed in.
Physical (3 Seasons)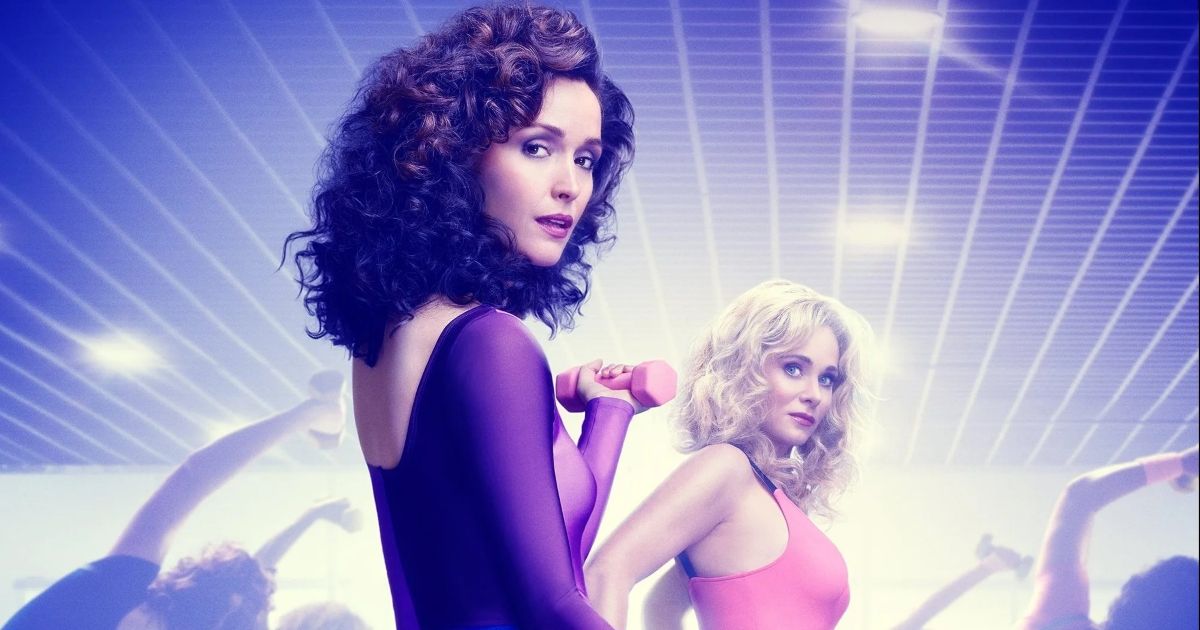 The final season of AppleTV+'s Physical is here, bringing this 80s-themed dramedy to a close. Rose Byrne (Damages, Insidious) stars as Sheila Rubin, a down-on-her-luck woman who goes on a journey of self-discovery when she's introduced to the world of aerobics. Along with Rose Byrne, Rory Scovel (Robbie), Paul Sparks (Boardwalk Empire), and a special guest appearance by Zooey Deschanel (New Girl) round out the show's cast.
Notable for its sun-soaked setting of San Diego circa 1980, Physical is a surprisingly compelling comedy that isn't afraid to dive into some darker territory. Other talents attached to the series include series creator Anne Weisman, who holds producer credits for About a Boy and Desperate Housewives, as well as director Stephanie Laing, whose previous credits include Veep and Eastbound & Down.
Hijack (1 Season)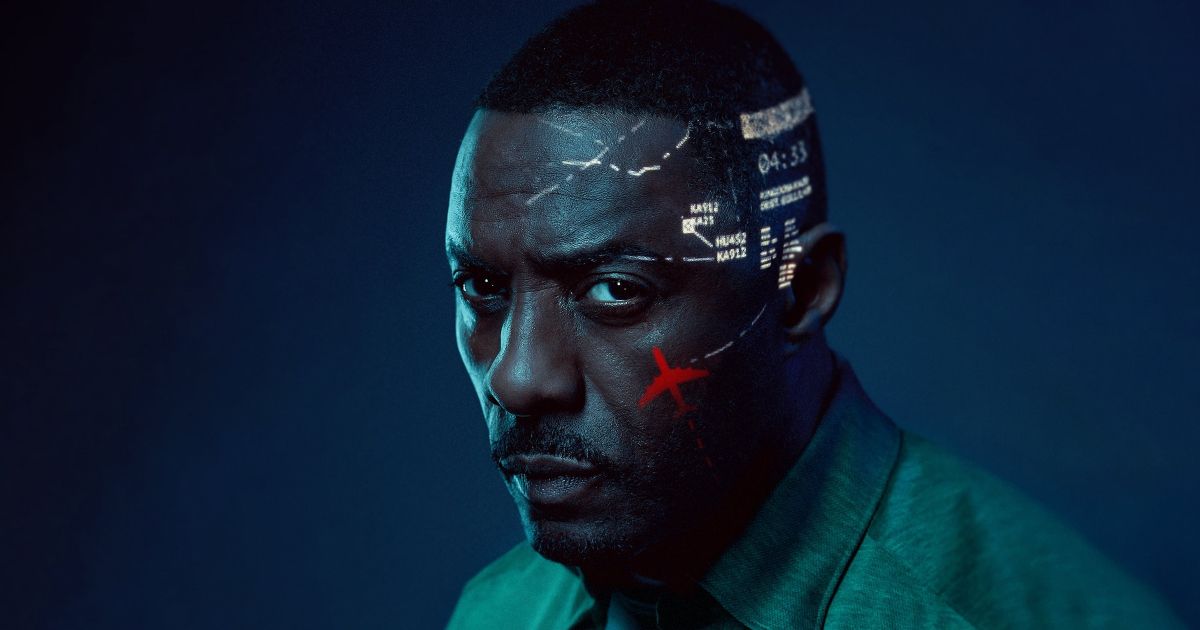 Co-created by George Kay (Killing Eve) and Jim Field Smith, Hijack is a tense miniseries starring Idris Elba. In a similar vein to Die Hard, Elba plays an ordinary business negotiator who finds himself thousands of feet in the air during a lengthy international flight. But when the plane is hijacked at gunpoint, he must use his silver tongue to bring a peaceful end to this living nightmare.
Touted as a "real-time" thriller akin to 24, Hijack is a miniseries that's sure to leave fans biting their nails before it's all over. While Idris Elba is frequently touted as a series highlight, you can also find Neil Maskell (Peaky Blinders), Eve Myles (Torchwood), and Max Beesley (Homeland) starring alongside him.
Ted Lasso (3 Seasons)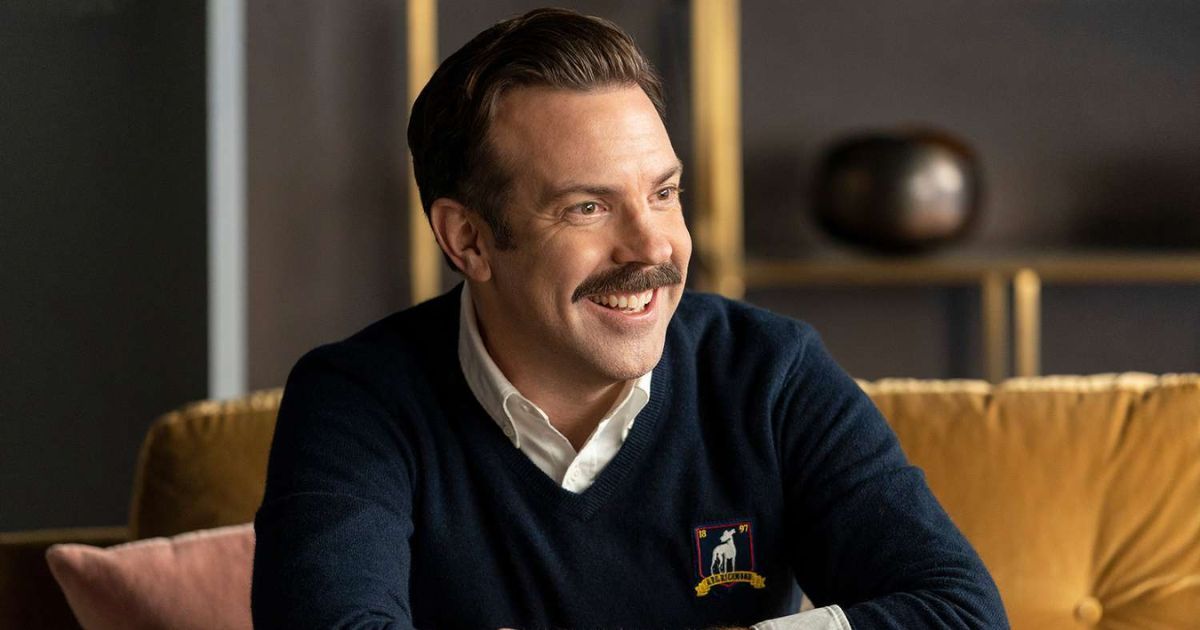 Ted Lasso is a sports show, but not in the way you may think. One of the biggest draws for AppleTV+, Ted Lasso follows Jason Sudeikis as the titular American coach tasked with leading a fictional Premiere League team to victory. But, given that Lasso's experience is with American football instead of regular football, he'll have to overcome adversity with his winning attitude, infectious charm, and applied knowledge at AFC Richmond.
Critically acclaimed for Sudeikis' performance on top of its compelling storytelling, Ted Lasso was at one point the highest-viewed television series on AppleTV+ and likely retains that record amid the service's other programming. The show's popularity would even give the fictional team and coach a slot in an official FIFA video game, much to the delight of their respective fan bases.
Silo (1 Season)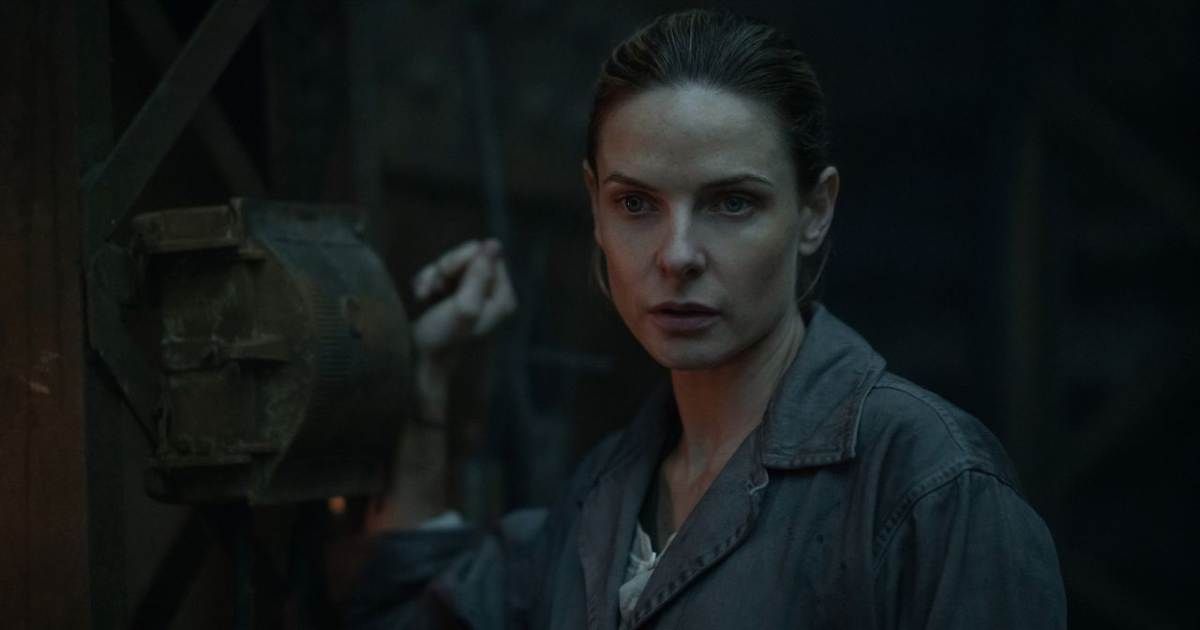 Speaking of the best AppleTV+ shows, we now have Silo, which made its official debut this year. Based on the Wool book series, a community has retreated from the surface to a massive, expansive underground silo. This community is tightly-knit, though numerous regulations leave some questions about the silo's existence unanswered. Rebecca Ferguson stars as an ordinary engineer who finds herself at the center of these questions, poking and prodding where others may not want her to.
Originally starting as a film adaptation in 2015, it's safe to say that Silo has certainly won over audiences with its conspiratorial twists and turns. It's a series that touches on just about every genre it can while loosely falling into the dystopian sci-fi landscape, and following a recent renewal for a second season, there's plenty of buzz still surrounding this brilliant science-fiction series.
Related: 30 Best Movies On Disney+ to Watch Right Now
Disney+
Ahsoka (1 Season)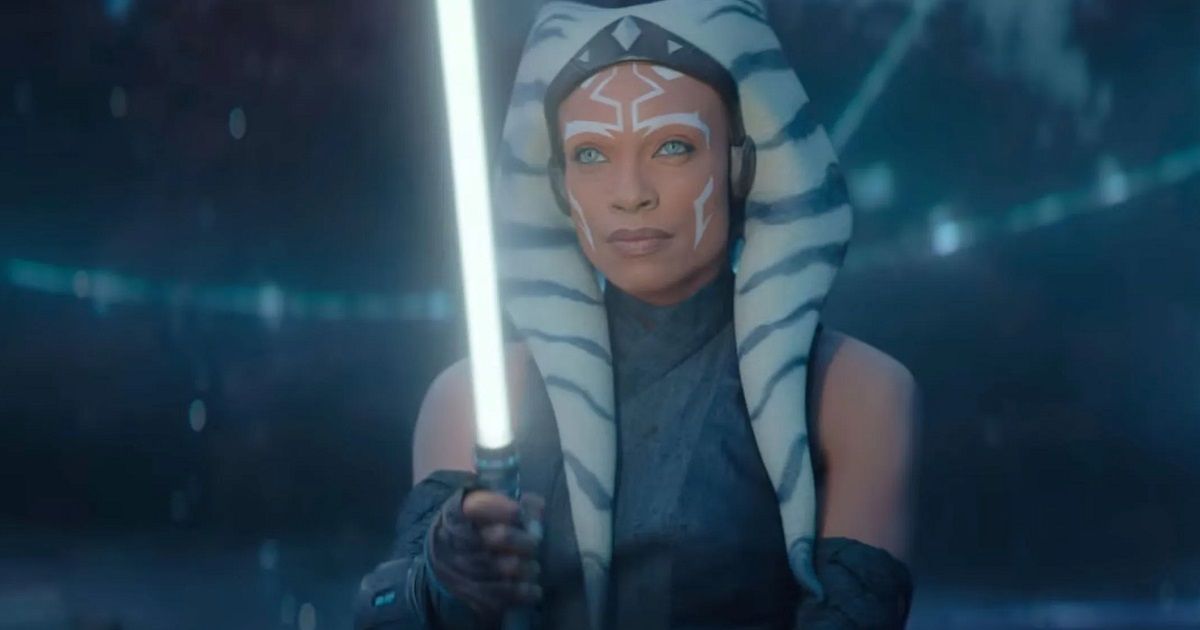 The long-awaited return of Ahsoka Tano in her self-titled series is finally here. A beloved addition to the Star Wars universe originally introduced in 2008's Star Wars: The Clone Wars, Ahsoka sees our favorite Togruta Jedi exploring the galaxy, with additional characters from the companion series Star Wars: Rebels appearing as well. Following the fall of the Empire, Ahsoka finds herself investigating a new threat during her search for Grand Admiral Thrawn.
A return to form after the mixed reception to Obi-Wan Kenobi, Ahsoka will likely be one of the most impressive offerings on Disney+ this year, rewarding longtime fans of The Clone Wars with a series focused on its most intriguing character. Of course, the series will also be essential viewing if you've been following the ongoing adventures of The Mandalorian.
Hulu
Archer (14 Seasons)
One of FX's longest-running original series is finally coming to a close this year. After debuting in 2009, Archer's fourteenth and final season will bring the adventures of Sterling Archer to a close. Created by Adam Reed, Archer is a hilarious take on a typical spy-thriller series, with H. Jon Benjamin lending his voice to the title character. The series sees Archer and his dysfunctional band of colleagues employed by the fictional spy agency ISIS. Despite their various eccentricities, they'll have to work together to save the world.
Archer is easily one of FX's best comedy shows, carrying with it a talented voice cast and a unique brand of animation. Many of its numerous gags have not only resonated with its target audience but have also turned into full-blown memes, with one in particular reigniting interest in the works of Kenny Loggins. As odd as that sounds, the show's humor also makes its occasional dramatic moments feel all the more impactful.
Solar Opposites (4 Seasons)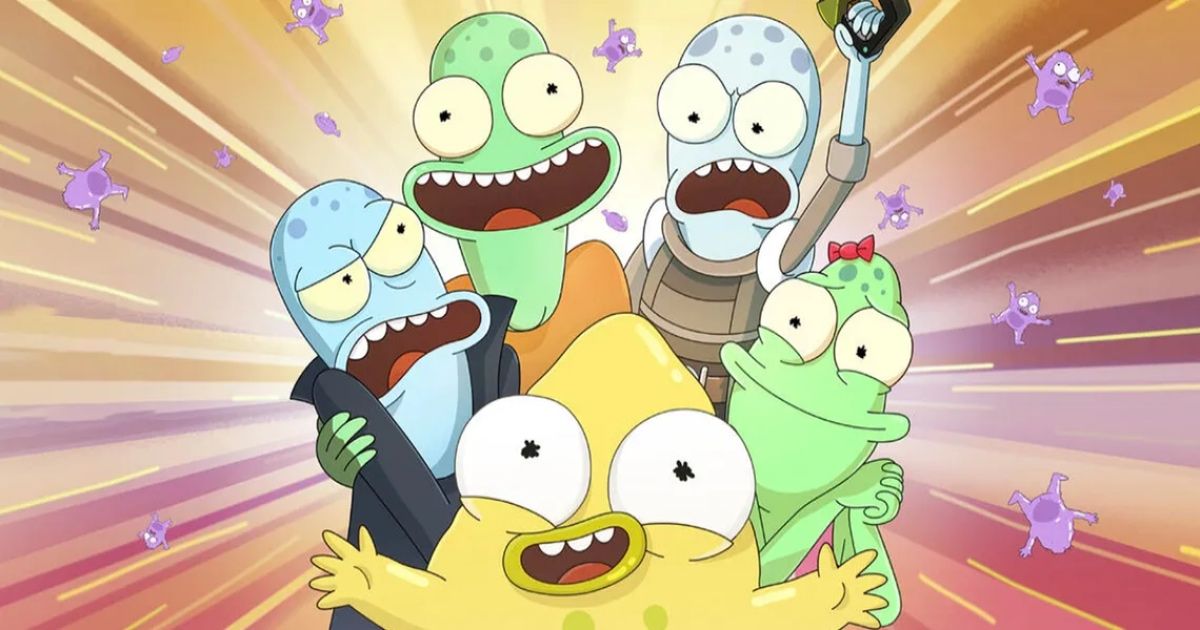 Ignoring the shake-ups brought about by the departure of Justin Roiland, Solar Opposites is still as entertaining as ever as it enters its fourth season. In Roiland's absence, Dan Stevens (Downtown Abbey, Beauty, and the Beast) has since taken over Roiland's voice-acting duties. As you'd expect, the transition went swimmingly, addressed with the same kind of irreverence and self-awareness found in Solar Opposites' sense of humor.
Thankfully, the rest of Solar Opposites' positive qualities remain relatively unchanged. A uniquely unhinged sense of humor, the compelling return of "The Wall," and dozens of fast-paced gags punctuate one of Hulu's most bizarre animated originals. If you enjoyed the comedy of Rick and Morty more than the drama, it's safe to say that Solar Opposites is still a worthy recommendation.
Reservation Dogs (3 Seasons)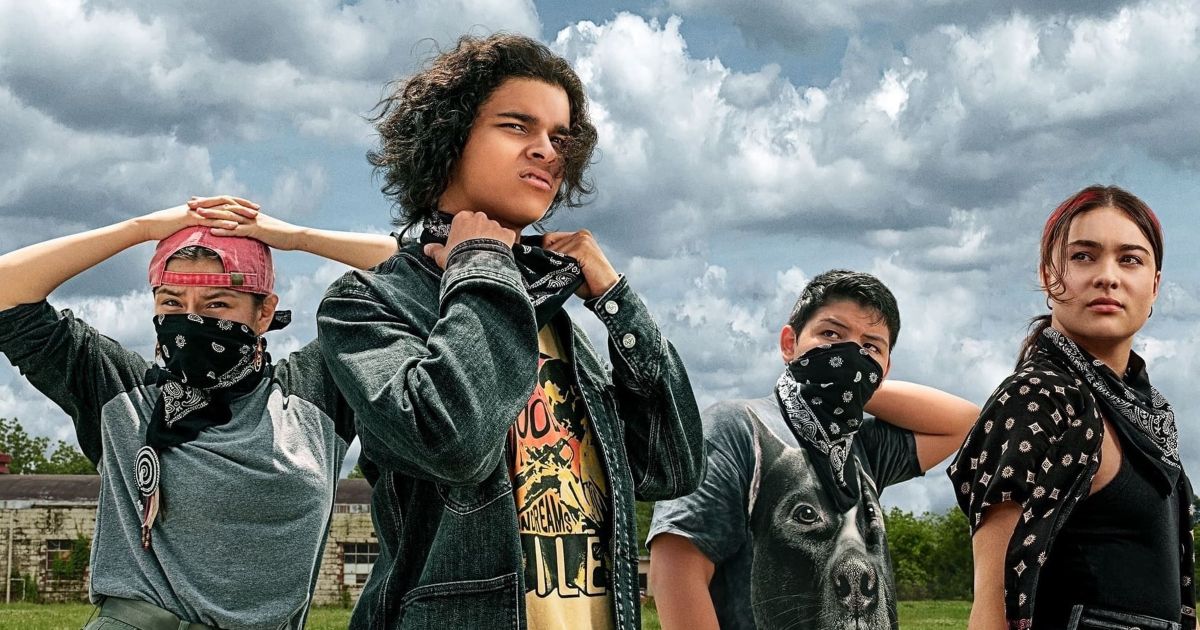 Reservation Dogs originally hit the scene in 2021, and after a brief stint on FX, it's coming to a close in season three. A notable series for its representation of Indigenous peoples — including a cast and crew made up almost entirely of Indigenous North Americans — Reservation Dogs follows a group of four teenagers in Oklahoma. Spurred by the death of their friend, these teens find themselves fixated on moving to California, though the decision comes with plenty of unexpected obstacles.
Co-created by Taika Waititi and Sterlin Harjo, Reservation Dogs is yet another stunning dramedy from FX. Being a part of the "FX on Hulu" brand means it's also readily available on Hulu. Reservation Dogs has been the subject of immense critical praise, winning multiple awards for its writing, performances, and brilliant premise. While we wish it could last forever, it's better to go out with a bang than a whimper.
Futurama (8 Seasons)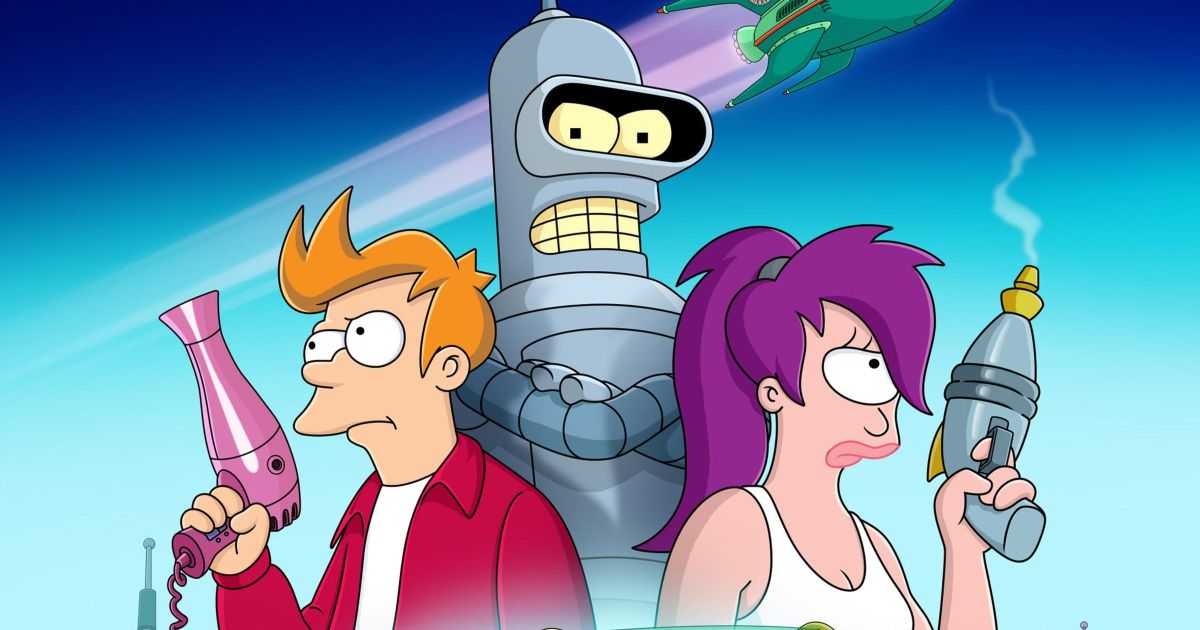 Futurama is the series that keeps coming back for more. After not one, not two, but three separate cancellations, their latest revival on Hulu promises even more futuristic comedy from the minds of David X. Cohen and Matt Groening. When Phillip J. Fry is frozen in time and thawed out in the 31st century, he takes on a new job at the interplanetary delivery company Planet Express. However, living in the future may not be all it's cracked up to be.
Futurama has been the subject of critical acclaim ever since it debuted in late 1999. Combining intelligent comedy, surprisingly emotional moments, and a memorable cast of characters, Futurama remains one of the most beloved sitcoms in television history. It's a household name by this point, and with Futuruama's exclusive move to Hulu, there's no better time to catch up on this brilliant animated series.
Related: 20 Best Movies On Hulu To Watch Right Now
Justified: City Primeval (1 Season)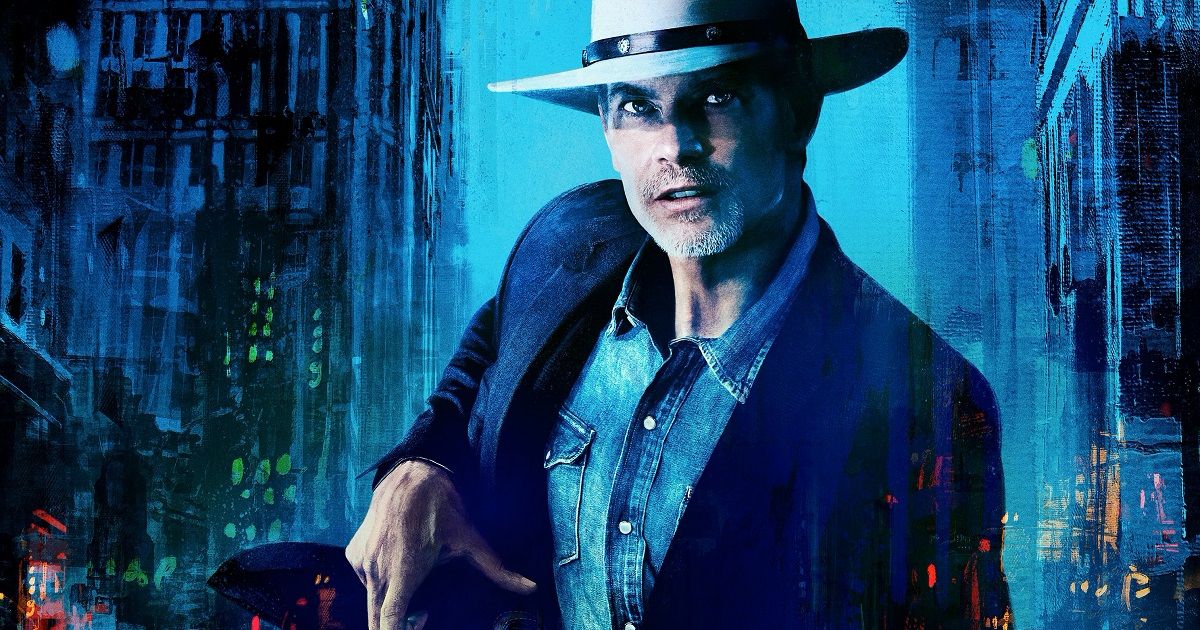 FX continues to hit home runs with Justified: City Primeval, a limited-series sequel to Justified. Timothy Olyphant of Deadwood fame leads this police procedural series as Raylan Givens, a U.S. Marshal patrolling the Appalachian mountain region of Kentucky. Primeval picks up where the original series ended, with Givens leaving Kentucky in search of a violent sociopath known as The Oklahoma Wildman.
Taking inspiration from a pair of Leonard Elmore novels, Justified: City Primeval has garnered nothing but praise as soon as it hit Hulu. Aside from the shock of seeing Timothy Olyphant don a cowboy hat once again, this revival series has also been lauded for its pristine pacing and a new setting, taking the character of Raylan Givens and giving him a fresh new challenge to conquer. It's a perfect revisit to the extensive world of Justified, with eight thrilling episodes in total.
The Bear (2 Seasons)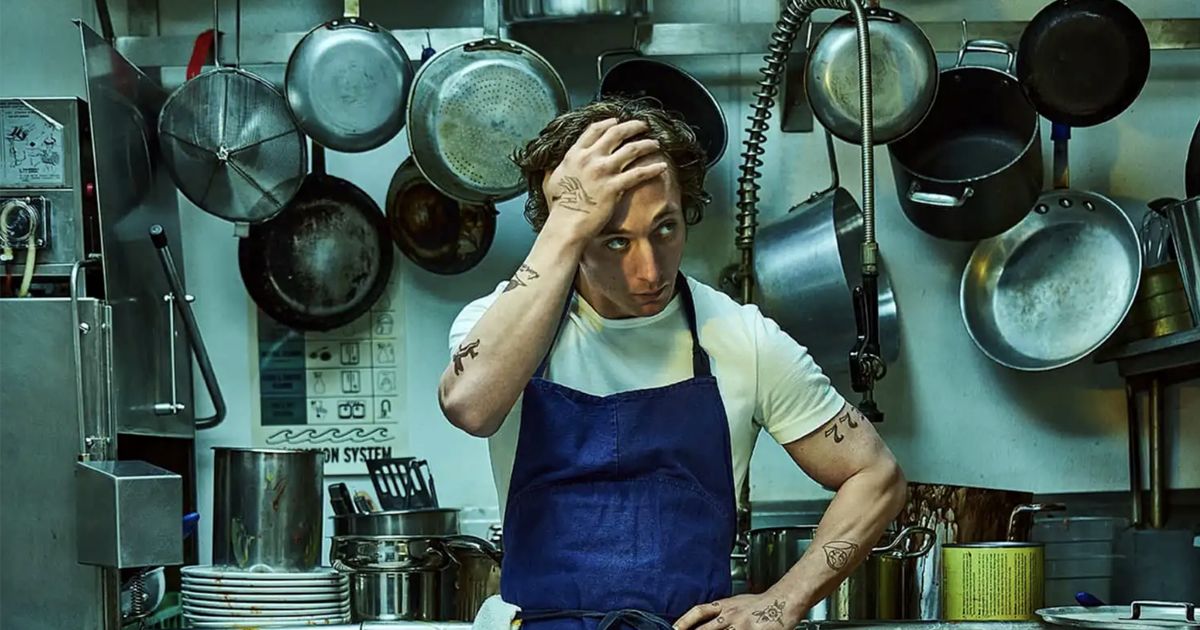 If the title didn't give it away, FX's The Bear is more than just your standard culinary drama. Loosely based on a real restaurant, Jeremy Allen White stars as an award-winning chef who returns to his hometown of Chicago after the unfortunate death of his brother. When he's tasked to run his brother's sandwich shop in his stead, he finds himself in a whole new world of cutthroat competition as he struggles to deal with his brother's debt, his staff, and a dysfunctional kitchen.
Winning multiple awards for the performances of its cast, The Bear is easily one of the most compelling dramas currently circulating on the streaming market. It's an intimate look at how two culinary worlds collide while exploring the relationships made in such a high-intensity environment. Anyone who's ever worked in a kitchen before will easily fall in love with The Bear.
Only Murders in the Building (3 Seasons)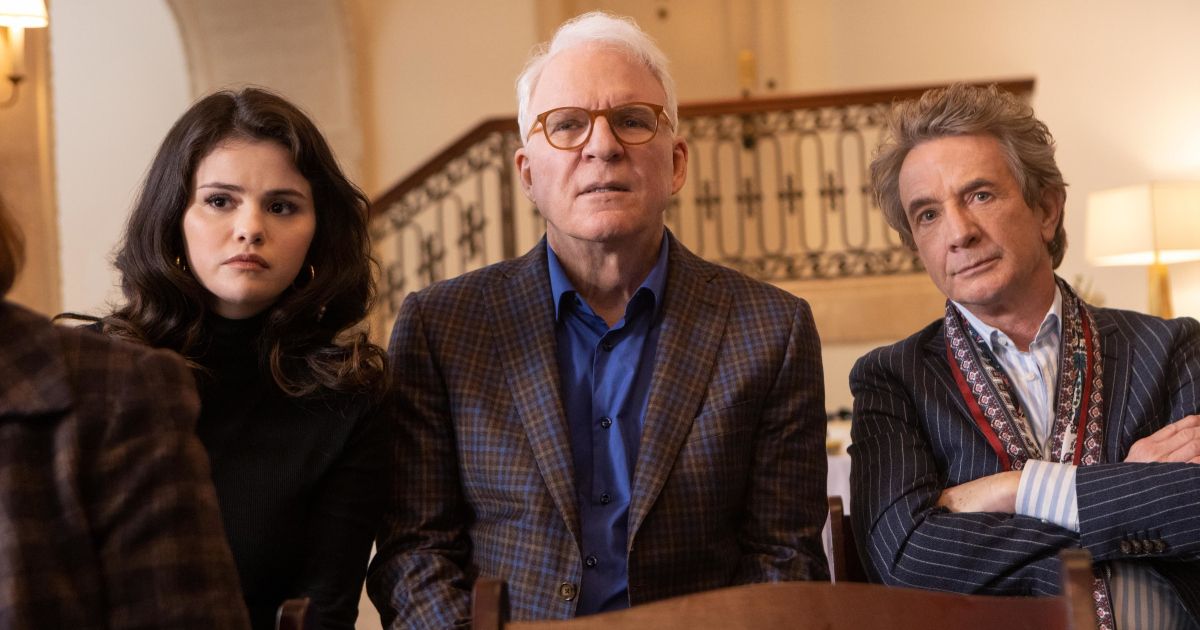 Only Murders in the Building was a smash hit when it originally debuted in 2021, and the positive reception hasn't diminished much since. The series stars Steve Martin, Martin Short, and Selena Gomez as a trio of apartment building residents who share a mutual interest in crime fiction. When an opportunity to solve an actual crime that occurred in their complex presents itself, they jump into action in one of the most compelling murder mystery whodunits currently streaming. It just so happens to be incredibly funny as well.
Created by Steve Martin and John Hoffman, you'll find yourself falling in love with these three amateur detectives as they solve crimes and pal around for your enjoyment. The third season is well underway, with its final episode set to air on October 3.
What We Do in the Shadows (5 Seasons)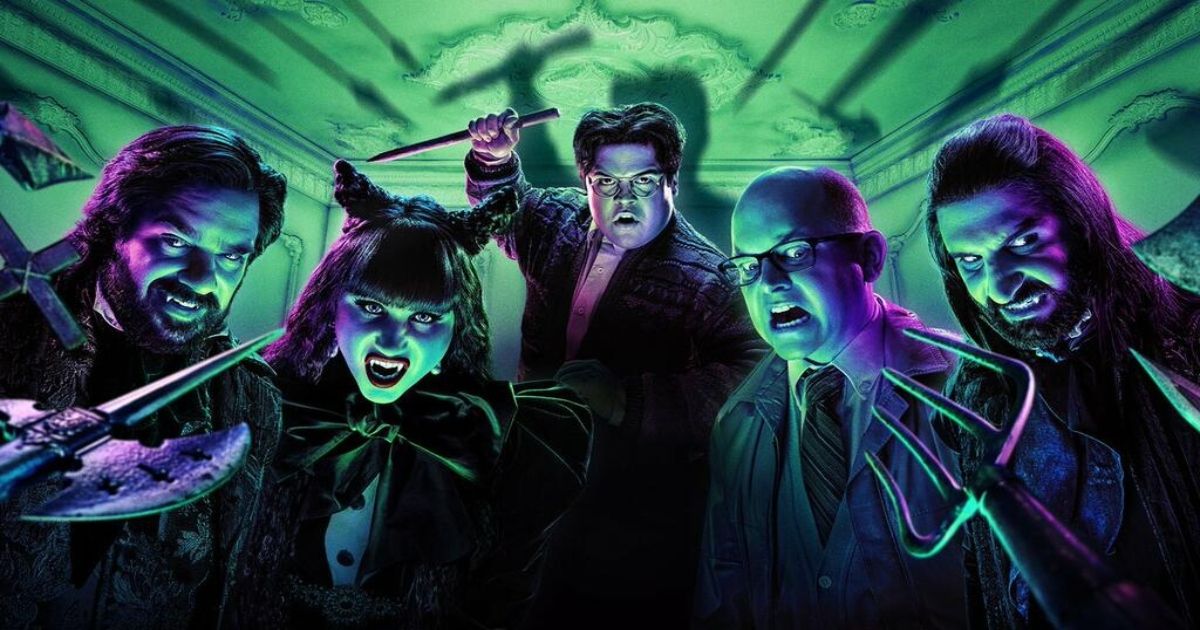 Based on the 2014 film of the same name, What We Do in the Shadows takes the mockumentary format of shows like Parks and Recreation and turns it on its head. This comedic horror-themed series follows a group of vampires living in the middle of Staten Island, New York, cataloging their various interactions with both the world around them and the growing presence of the supernatural. Taika Waititi returns from the original film as an executive producer, and co-creator Jermaine Clement has written for many episodes.
Frequently trading scares for laughs, this brilliant bloodsucking series features Matt Berry (Toast of London), Natasia Demetriou (The Magician's Elephant), Kayvan Novak (Archer), Mark Proksch (Better Call Saul), and Harvey Guillén (Puss in Boots: The Last Wish) as some of the most hilarious vampires in recent memory. If fans enjoyed Renfield, chances are What We Do in the Shadows will scratch a similar itch.
The Great (3 Seasons)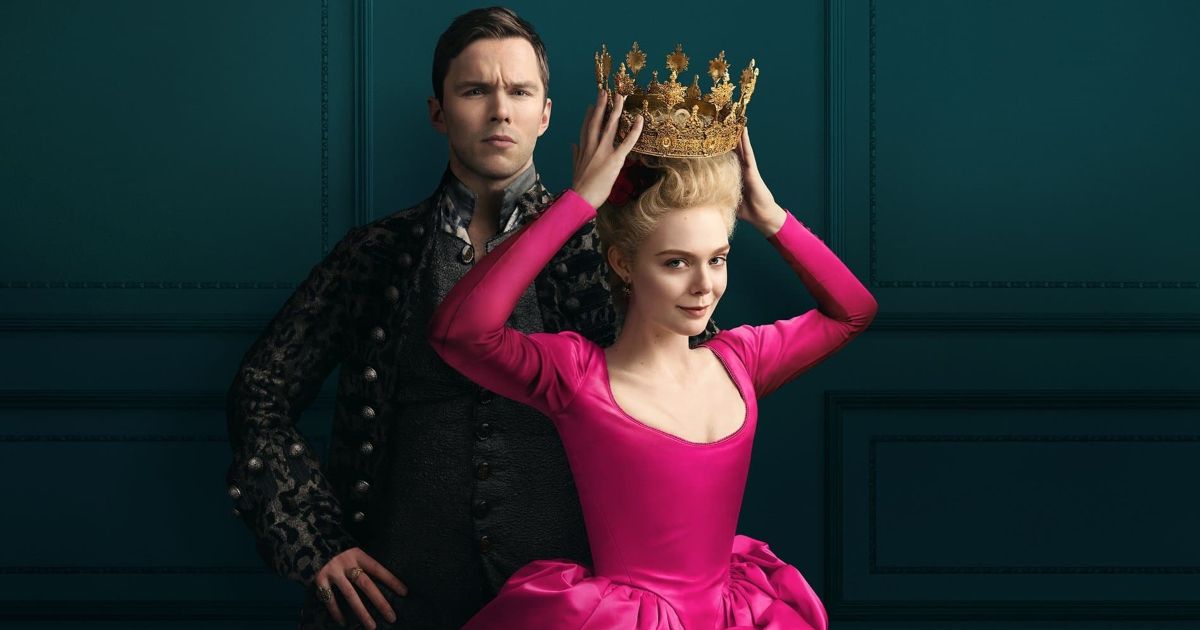 Hulu's The Great is a series about Catherine the Great, the Empress of Russia who ruled for thirty years in the 1700s. Starring Elle Fanning as Catherine herself, with Nicholas Hoult as the former emperor Peter III, this dark comedy series follows the duo's political exploits, often tinged with deception and courting amid buckets of finely crafted dark humor. If you're expecting anything historically accurate, you'll be sorely disappointed — instead, the characters and concepts here are utilized to tell an "anti-historical" tale.
Brilliant costume and set designs, terrific chemistry between both Hoult and Fanning, and a gradual escalation of quality across seasons make The Great one of Hulu's best offerings. If you're into the grim humor found in other historical shows but aren't as into the blood and guts, The Great is a terrific piece of Russian anti-history.
Related: 14 Best Series on Hulu To Watch Right Now
Heavenly Delusion (1 Season)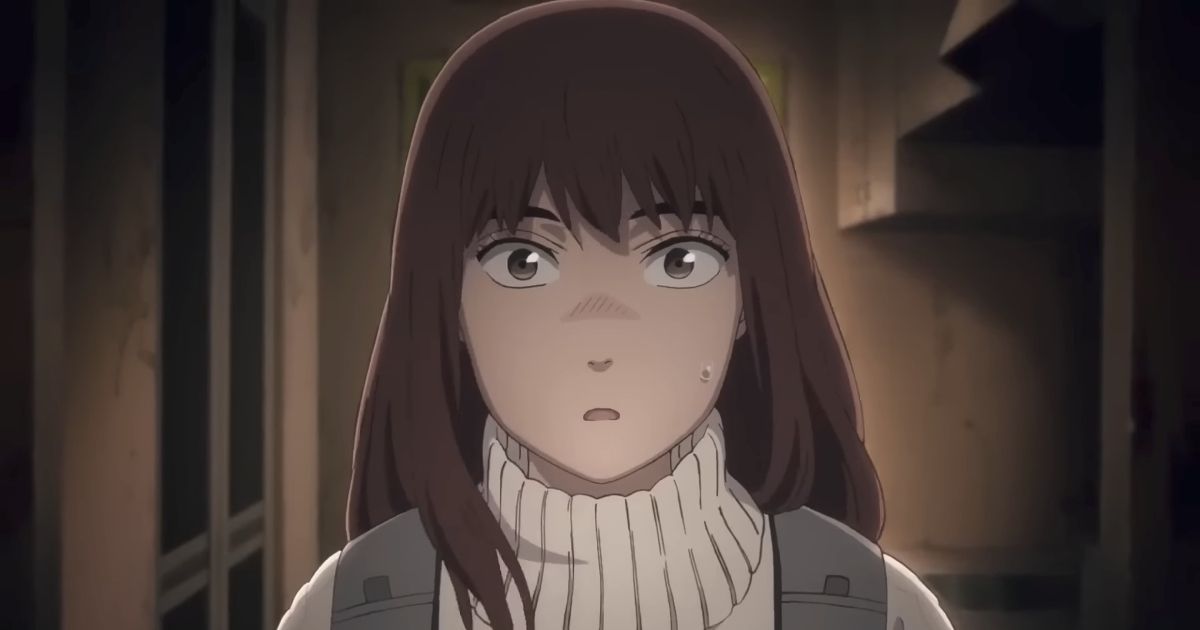 Hulu and Disney+ have a steadily growing catalog of exclusive anime shows fans won't find elsewhere. A particularly understated release that dazzled those who saw it, however, is Tengoku Daimakyo — aka, Heavenly Delusion. Created by Masakazu Ishiguro (And Yet the Town Moves), this series tells two separate storylines that occasionally cross over: a duo of brave adventurers and a group of school children exist on opposite sides of the post-apocalypse, with the former traversing the open air, and the latter hiding underground.
The two groups are seemingly destined to meet as our main duo searches through a destroyed Japan trying to find Heaven. A deliberately cerebral series that sparks comparisons to The Last of Us and Blame!, Heavenly Delusion likely flew under your radar due to its exclusivity. However, if fans are looking for something fresh and interesting, Heavenly Delusion is easily one of the more unique animated shows to be released this year.
Netflix
One Piece (1 Season)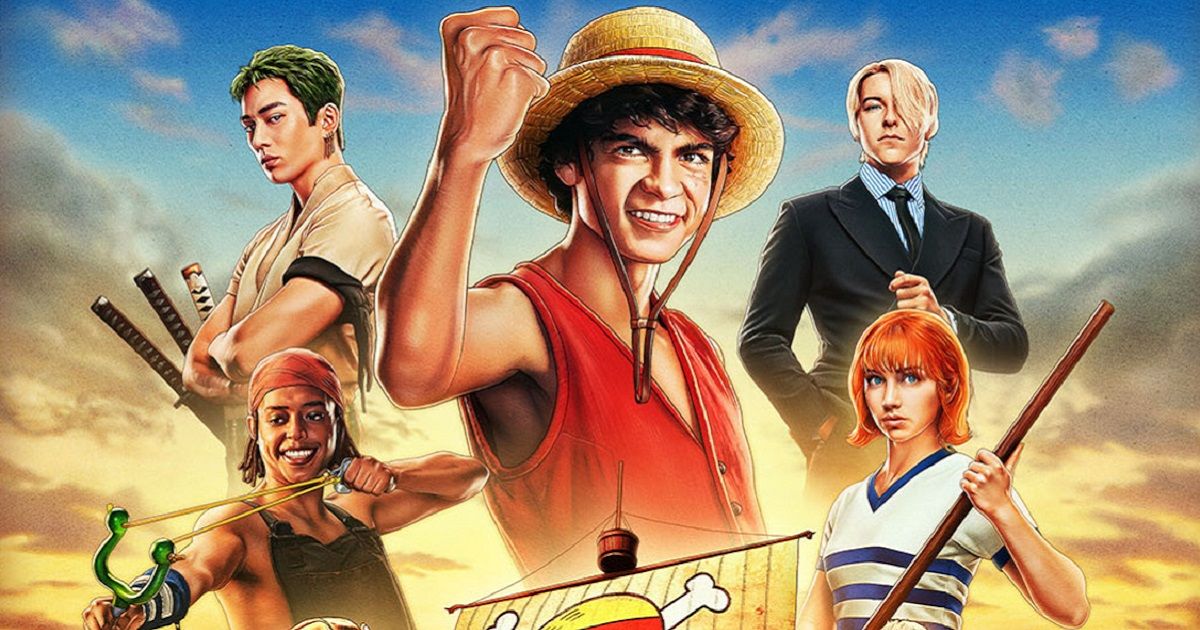 It would be fair to say that Netflix's One-Piece was originally met with some nervous glances. After the disaster that was Netflix's Cowboy Bebop, was it possible to adapt a similarly-legendary series into live-action? Against all odds, they managed to do just that. One-Piece sees Iñaki Godoy taking on the role of Monkey D. Luffy, a charismatic pirate in search of a mythical treasure known as the "One Piece." With a rag-tag crew and the magical powers of a mysterious Devil Fruit, Luffy will have to fight competing pirates and conflicting priorities in a globe-spanning treasure hunt.
Considering how colorful and outlandish the original One-Piece series is, this live-action series brings just about everything from its source material to life in an authentic way. Its casting is on point, with Godoy in particular replicating the manic enthusiasm of Luffy. The effects-heavy action of One-Piece was also faithfully recreated for Netflix's remake, with each of its eight episodes running anywhere between 40 and 60 minutes.
The Lincoln Lawyer (2 Seasons)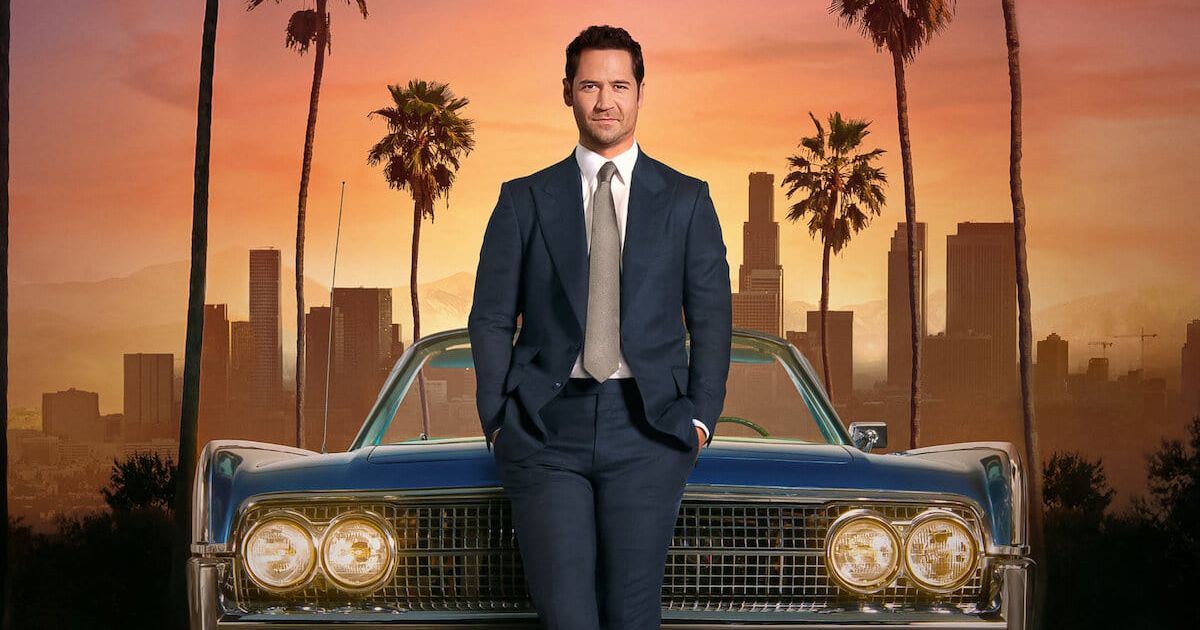 Need some more legal drama now that Better Call Saul is gone? Enter The Lincoln Lawyer, led by Manuel Garcia-Rulfo (Murder on the Orient Express). This legal drama series sees an everyday defense attorney roaming Las Vegas while taking on any cases that come his way. You'll just have to meet him in his office, which just so happens to be a Lincoln Navigator SUV. If you're unsure about what to expect, don't worry: the series was created by David E. Kelley, one of the brains behind Big Little Lies and The Practice.
With season two split into two parts, you have ample time to see what all the fuss is about before venturing into spoiler territory. Along with Garcia-Rulfo, this series also features the talents of Jazz Raycole (Monk), Neve Campbell (Scream, Twisted Metal), and Becki Newton (Ugly Betty, How I Met Your Mother).
I Think You Should Leave with Tim Robinson (3 Seasons)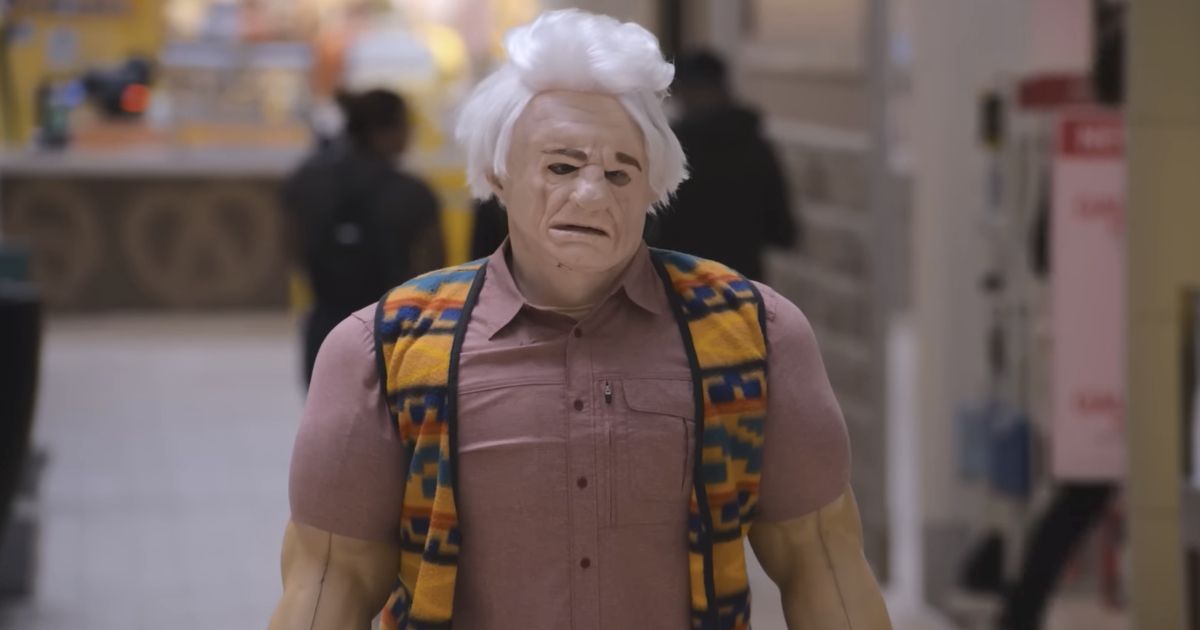 After getting his start on SNL and the short-lived comedy series Detroiters, his Netflix series I Think You Should Leave with Tim Robinson showcases some of the most surreal comedy put to screen in recent years. Often taking a gag or a character and stretching them to the breaking point, this sketch comedy series relies more on making the best of awkward situations, no matter how uncomfortable they get. The result is infinitely quotable, tailor-made to an off-color type of comedy that has quickly risen to prominence alongside the internet.
Frequently making appearances through internet memes and social media circles, I Think You Should Leave also has a notable set of guest stars dotted throughout its sketches: Bob Odenkirk, Tim Heidecker, Fred Armisen, Ayo Edebiri, Will Forte, Sam Richardson, Andy Samberg, Fred Willard, and Steven Yeun all show up at some point or another, just to name a few.
Beef (1 Season)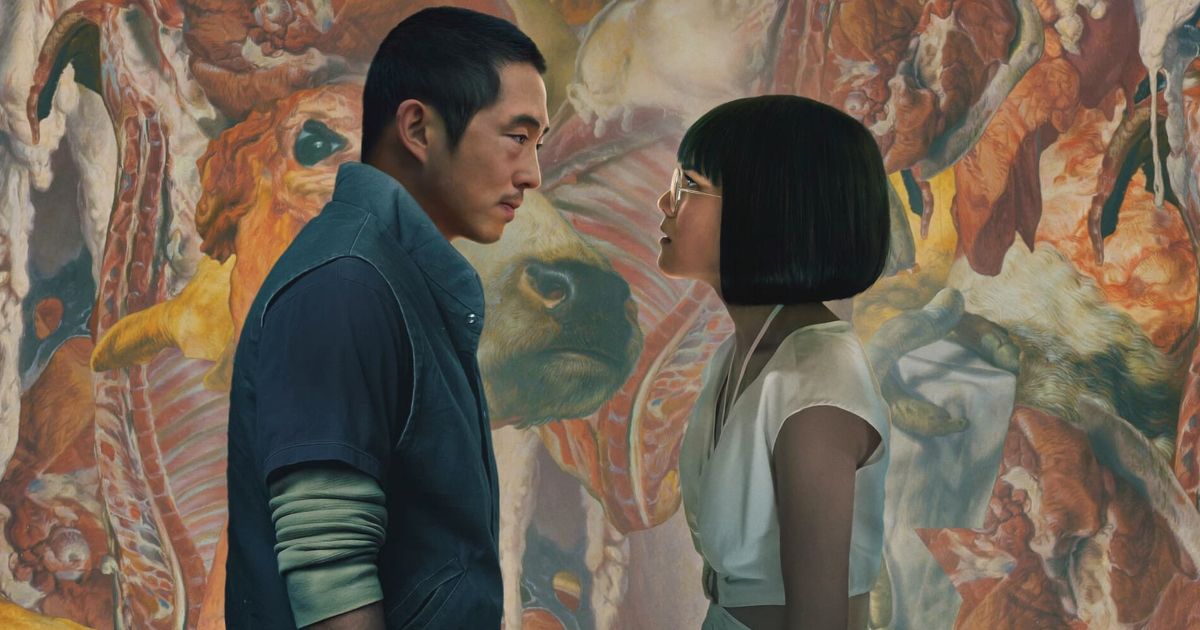 A24 carries with it a lofty weight: to the right person, it's almost a stamp of quality, that what they're going to witness is something both unconventional and incredible. Netflix's BEEF is a phenomenal comedic drama series that follows Steven Yeun (Nope, Invincible) and Ali Wong (Tuca & Bertie) after they meet in a heated road rage incident. But when this incident escalates into something much greater, tensions will rise before boiling over into one of the most intense "beefs" fans have ever seen.
A show about petty people engaging in petty behavior, BEEF ultimately fashions this pettiness into both hilarious jokes and a satisfactory conclusion, with a total of three seasons planned out for the rest of the series. Fans won't find themselves rooting for either side of the conflict, but will instead be wishing for things to somehow resolve themselves amicably.
Related: 10 Best TV Series on Prime Video You Can Watch in One Weekend
FUBAR (1 Season)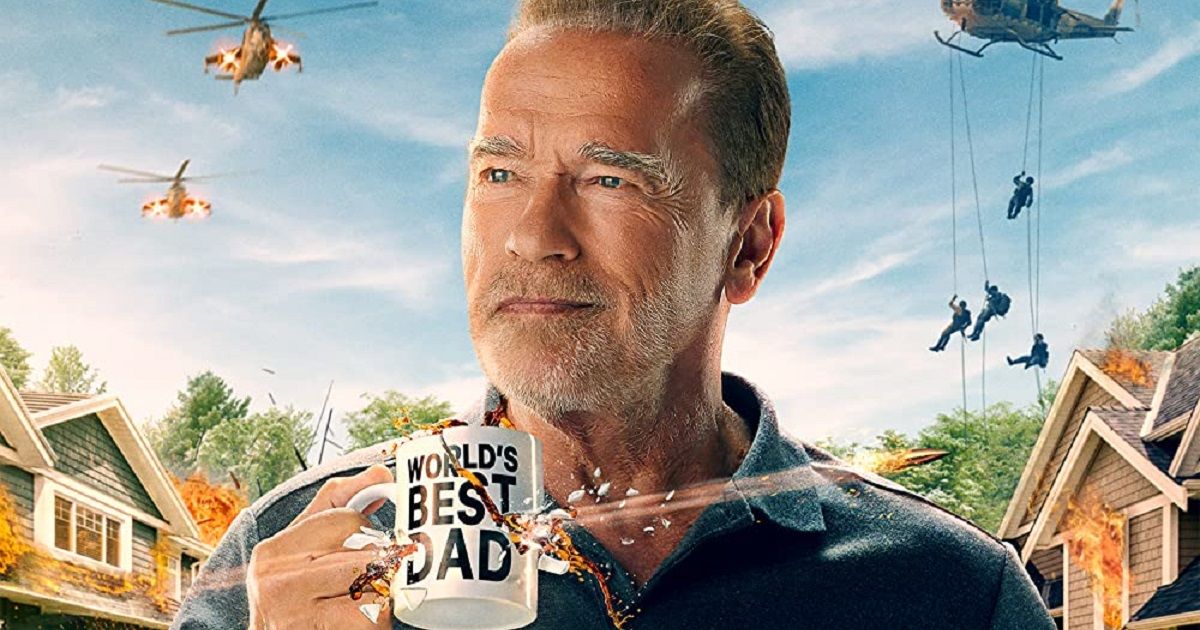 While it's not uncommon to see action stars take on more diverse roles in their silver years, Netflix's FUBAR came with a surprising lead: the former time-traveling assassin Arnold Schwarzenegger. Playing the role of covert CIA operative Luke Brunner, Schwarzenegger gets a chance to show off his comedic chops when he ultimately realizes that his daughter, Emma, is a secret agent just like him. When they're both tasked with saving the world, they'll end up discovering what they truly mean to each other as father and daughter.
Marking Schwarzenegger's live-action series debut, FUBAR is certainly a bombastic start. While critical reviews have been mixed, most audiences have found this action-comedy series equally hilarious and action-packed. Given that a second season has already been announced, fans really ought to see what FUBAR is all about.
Black Mirror (6 Seasons)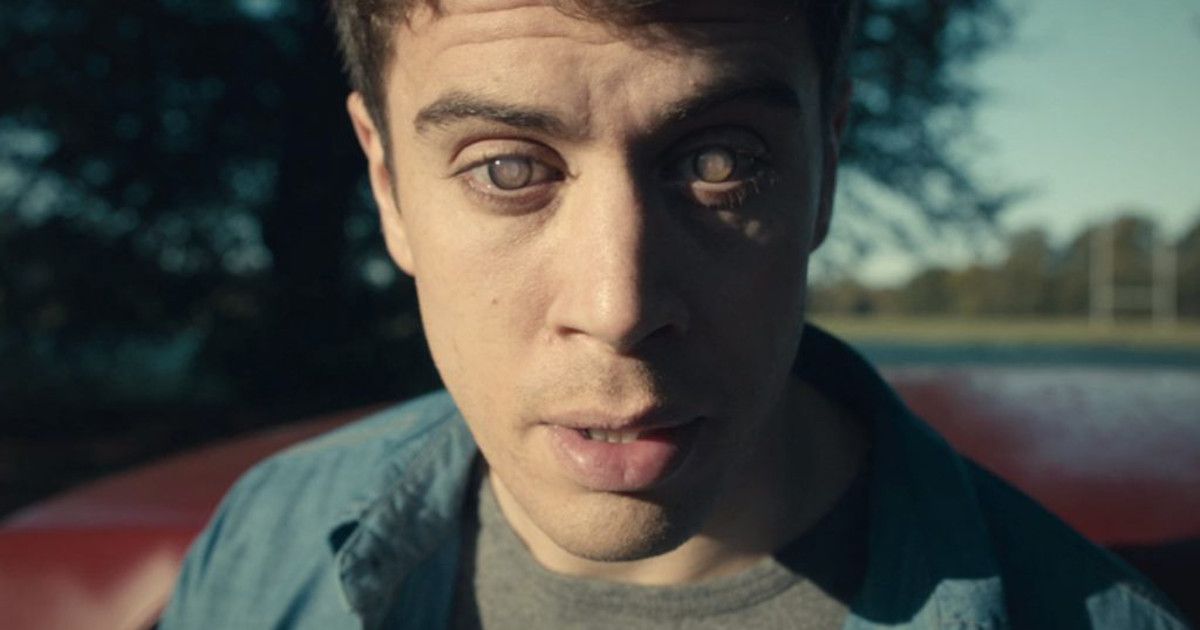 Netflix's British speculative anthology series, Black Mirror, is back with a brand-new set of episodes. Taking direct inspiration from Rod Serling's The Twilight Zone combined with a focus on science fiction, the series originally aired on Channel 4 in the UK before moving to Netflix wholesale, as it's now considered to be one of the greatest shows to debut in the 2010s.
With each episode running anywhere between a standard drama and a feature-length picture, topics addressed by Black Mirrorinclude artificial intelligence, virtual reality, mob mentality, mass surveillance, crime, and more. The latest batch of episodes in particular have sparked an interesting response from fans and critics, noting its shift towards straightforward horror throughout six episodes.
Peacock
Twisted Metal (1 Season)
In the wake of The Last of Us, more video game adaptations were bound to happen. What nobody could've expected, however, is Twisted Metal. An action-comedy adaptation of the eponymous vehicular-combat games, Twisted Metal sees Anthony Mackie playing an amnesiac courier in the middle of the apocalypse. When he takes on a job from a mysterious client, Mackie will find himself drifting through some of the most hostile territories in the wasteland. This includes drawing the ire of the murderous ice cream clown, Sweet Tooth.
Co-starring Stephanie Beatriz, Will Arnett, and Samoa Joe, this Peacock series trends in the opposite direction of The Last of Us. Instead of a serious drama, what we have is a show that isn't afraid to explore its video game roots, delivering jokes amid hundreds of spent bullet casings and burnt-out vehicles.
Mrs. Davis (1 Season)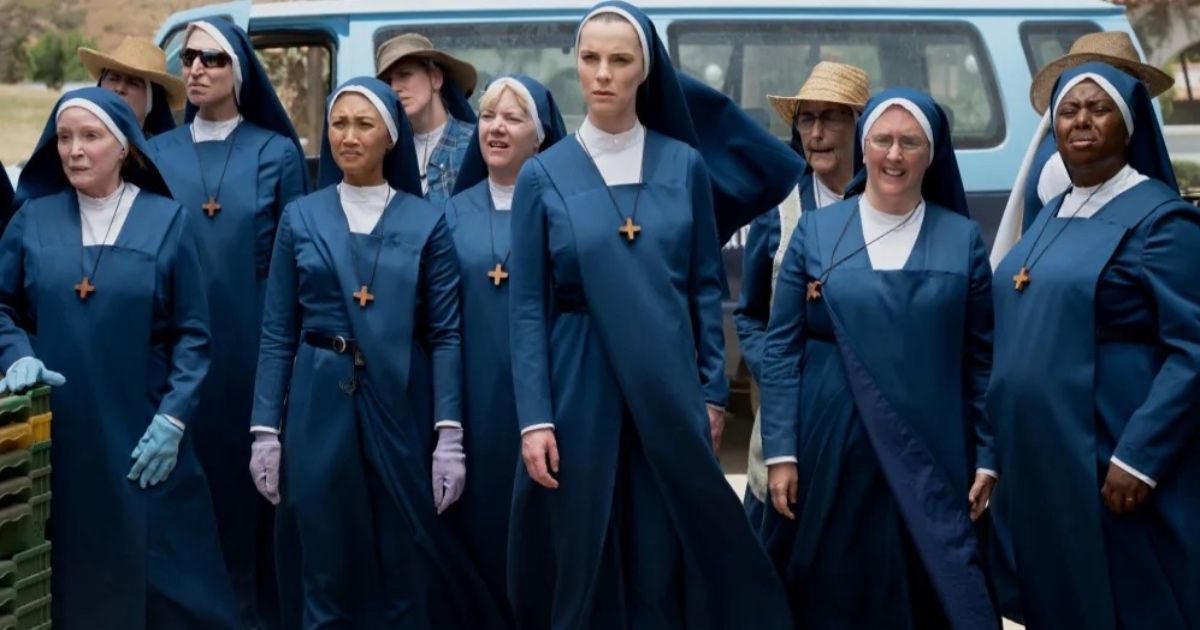 Peacock had a surprising science-fiction hit this year with Mrs. Davis, a series whose premise is as entertaining as it is wild. Betty Gilpin (GLOW, The Hunt) stars as a nun in a world governed in its entirety by a global artificial intelligence, lovingly referred to as "Mrs. Davis." But, when her old life is suddenly taken away from her, our heroic nun is given a strange opportunity by Mrs. Davis: find the Holy Grail and destroy it, in exchange for the AI's self-termination.
Created by Tara Hernandez and Damon Lindelof, the latter of which is famous for both Lost and HBO's Watchmen, the very unique Mrs. Davis is one of the more eclectic shows to wrap up this year. While a second season is theoretically possible, what fans have now is a brilliant series that feels even more poignant with how prominent AI is in our everyday lives.
Paramount+
Special Ops: Lioness (1 Season)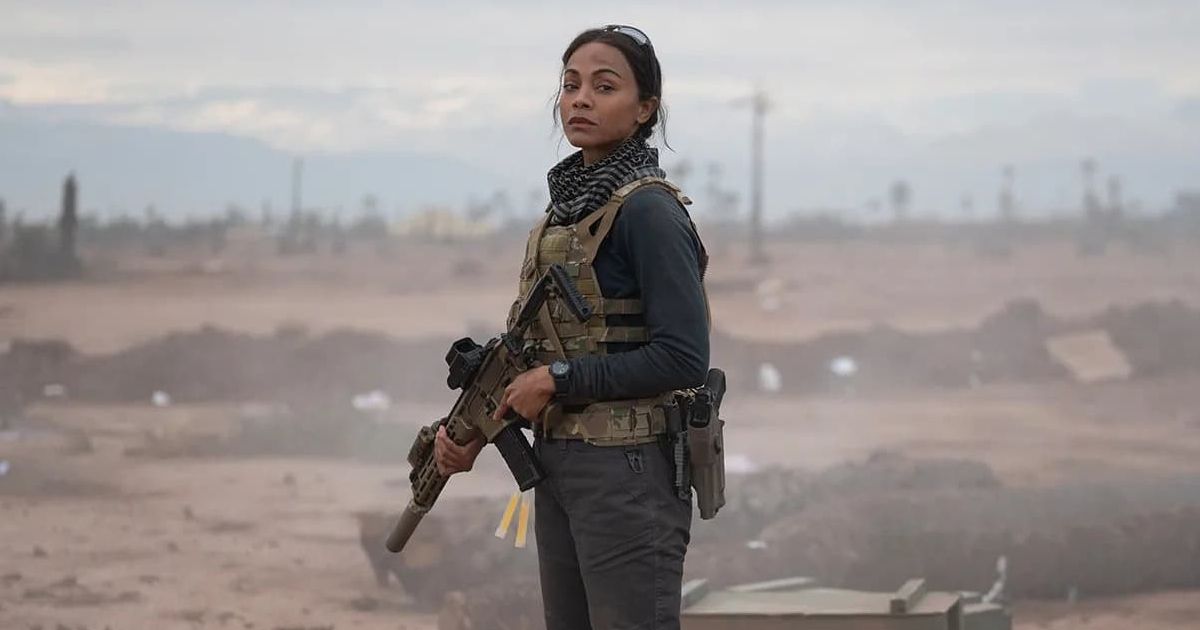 Special Ops: Lioness looks to be a suitable replacement for Jack Ryan if you haven't gotten your fill of espionage shows. Created by Taylor Sheridan (Tulsa King, Yellowstone), this spy-thriller series sees Zoe Saldaña (Avatar, Avengers: Endgame) and Laysla De Oliveira (Locke & Key, In the Tall Grass) take part in the Lioness program: a group of female US Army officers that perform specialized operations throughout Iraq and Afghanistan.
While Sheridan is known for his Yellowstone franchise, his first major spy series looks to be the start of something special. Other talented names attached to the series are director John Hillcoat (The Road), Michael Kelly (House of Cards, Jack Ryan), Nicole Kidman, and even Morgan Freeman.
Related: The 50 Best New Movies to Watch on Streaming Right Now
Star Trek: Strange New Worlds (2 Seasons)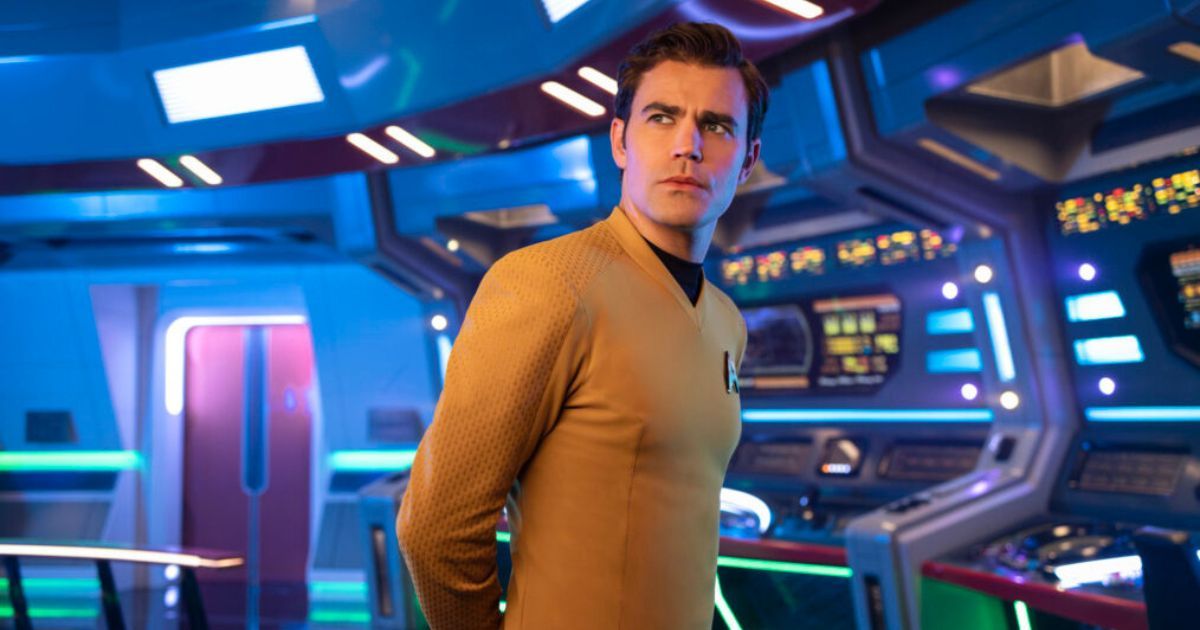 Star Trek keeps on chugging on with the latest series featuring the USS Enterprise, Star Trek: Strange New Worlds. A spin-off from Star Trek: Discovery, Strange New Worlds eschews the linear serialized format of Discovery and Star Trek: Picard in favor of returning to what the series did best: episodic storytelling. Set a decade before the first Star Trek series, we follow Christopher Pike (Anson Mount), Spock (Ethan Peck), Christine Chapel (Jess Bush), and Number One (Rebecca Romijn) in a marvelous throwback to what made Star Trek so good in the first place.
Strange New Worlds even opts to trade the dystopian elements that have been gradually seeping into the Star Trek universe in favor of that infectious optimism that originally defined it. Devoted Trekkies who found themselves dissatisfied with the likes of Picard may find their greatest dreams finally realized in this colorful and joyful trek around the stars.
Mike Judge's Beavis & Butt-Head (2 Seasons)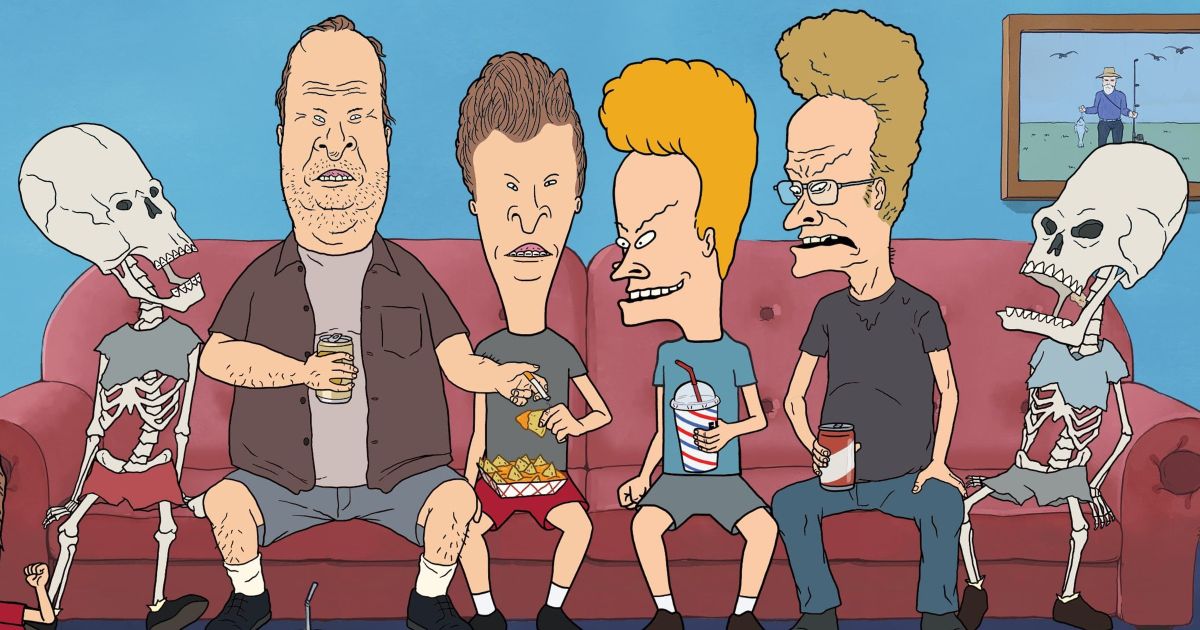 The second revival of Mike Judge's Beavis and Butt-Head feels just like the original series. Following the success of their direct-to-streaming film Beavis and Butt-Head Do the Universe, a series set in their newly established continuity would be created, wherein they exist in the 2020s as their adult selves and their teenage counterparts simultaneously. Among other additions to the classic formula, the two now struggle to understand the world amid reactions to TikTok videos and contemporary music.
Beavis and Butt-Head toe the line of being completely dim-witted and brilliant so often, it's a miracle that it continues to be as funny as it was back in the 1990s. Led by a returning Mike Judge, this reboot simultaneously brings back the best of the original series while injecting new life with creative scenarios, twists on established ideas, and a general mockery of current pop culture.
Prime Video
The Wheel of Time (2 Seasons)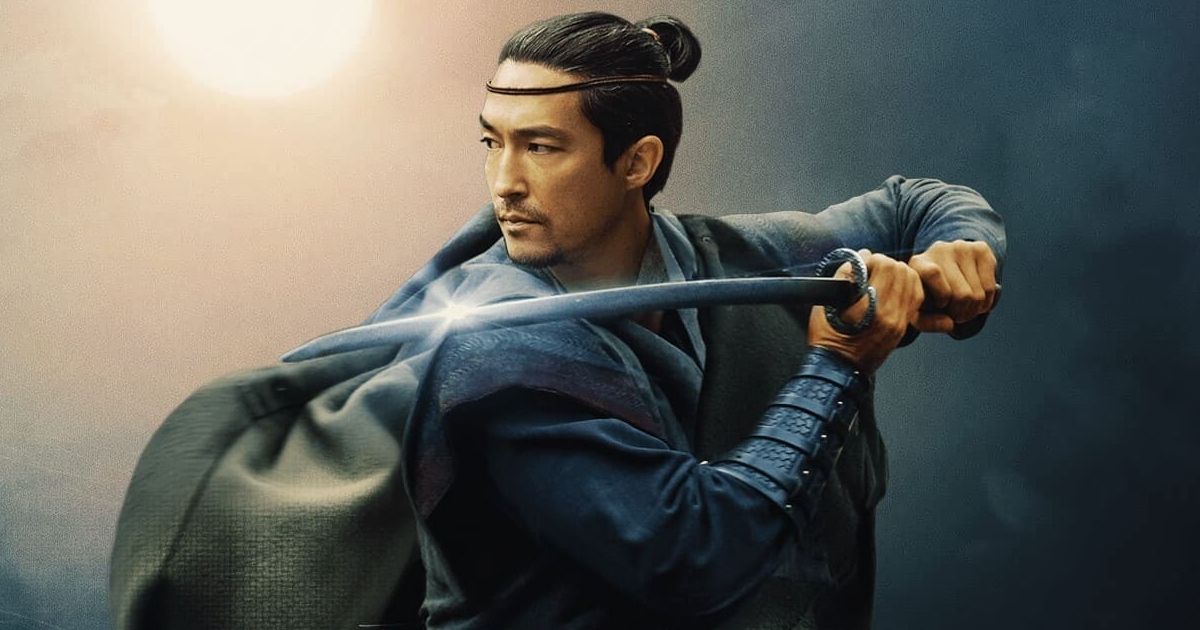 Are you aching for a new big-budget fantasy series that's different from the shows you've seen before? Maybe it's time you gave Prime Video's The Wheel of Time a shot. Based on the titular series of novels by Robert Jordan and Brandon Sanderson, The Wheel of Time features a group of five villagers whose lives are changed forever when they encounter a mysterious woman. The woman claims that one of them is the child of a mythical prophecy, one that way change the fate of the world before Dark One's eventual return.
But condensing a grandiose fantasy series down to a few sentences obviously won't do it any justice. Seeing as how The Wheel of Time's second season debuted in early September, there's plenty of time to immerse yourself in this fresh and exciting fantasy setting. Its beautiful effects are a common point of praise, its soundtrack defies typical genre conventions, and its cast is full of recognizable names like Rosamund Pike (Gone Girl) and Daniel Henney (Big Hero 6).
The Lost Flowers of Alice Hart (1 Season)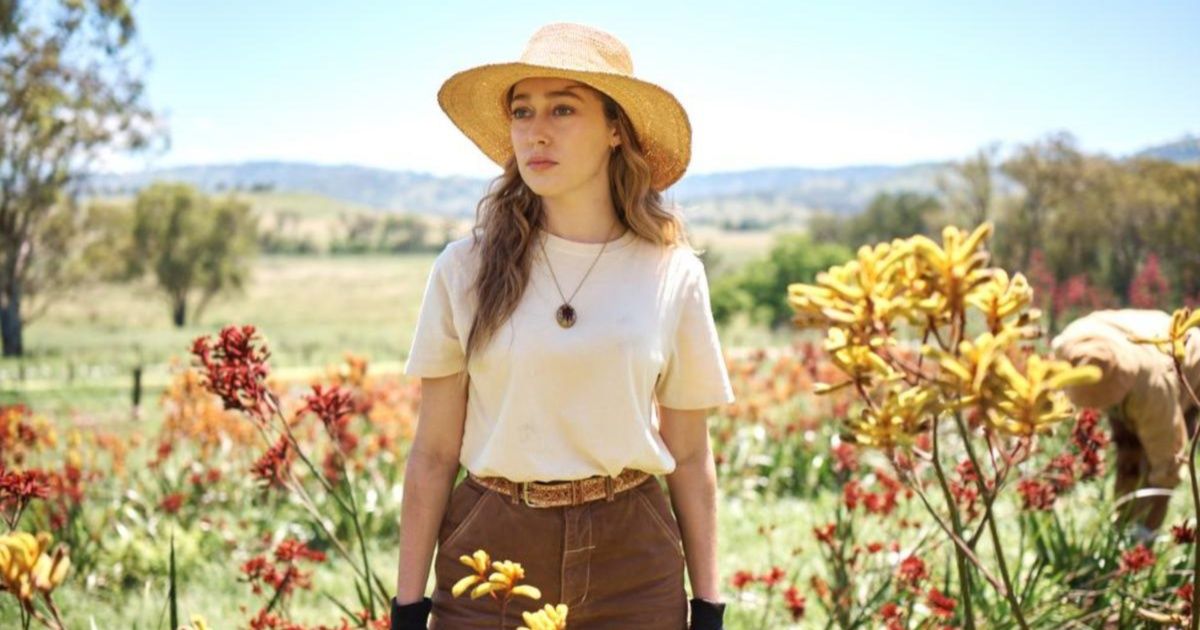 The Lost Flowers of Alice Hart is a surprising Australian series that hit Prime Video recently. Based on the titular book by Holly Ringland, Sarah Lambert has turned it into a seven-part series directed by Glendyn Ivin (Safe Harbour). The series stars both June Hart and Alice Hart, played by Sigourney Weaver and Alycia Debnam-Carey respectively, as the two spend their days on a flower farm. Throughout seven episodes, they'll untangle the trauma undergone by Alice in her early childhood.
It's a delightfully subdued series when compared to some of the other offerings on streaming right now, made more compelling by one of the best performances Weaver has put out in years. The show's methodical pacing and focus on character interactions are refreshing, and its condensed episode count means you'll get a conclusive story with no loose ends left behind.
Good Omens (2 Seasons)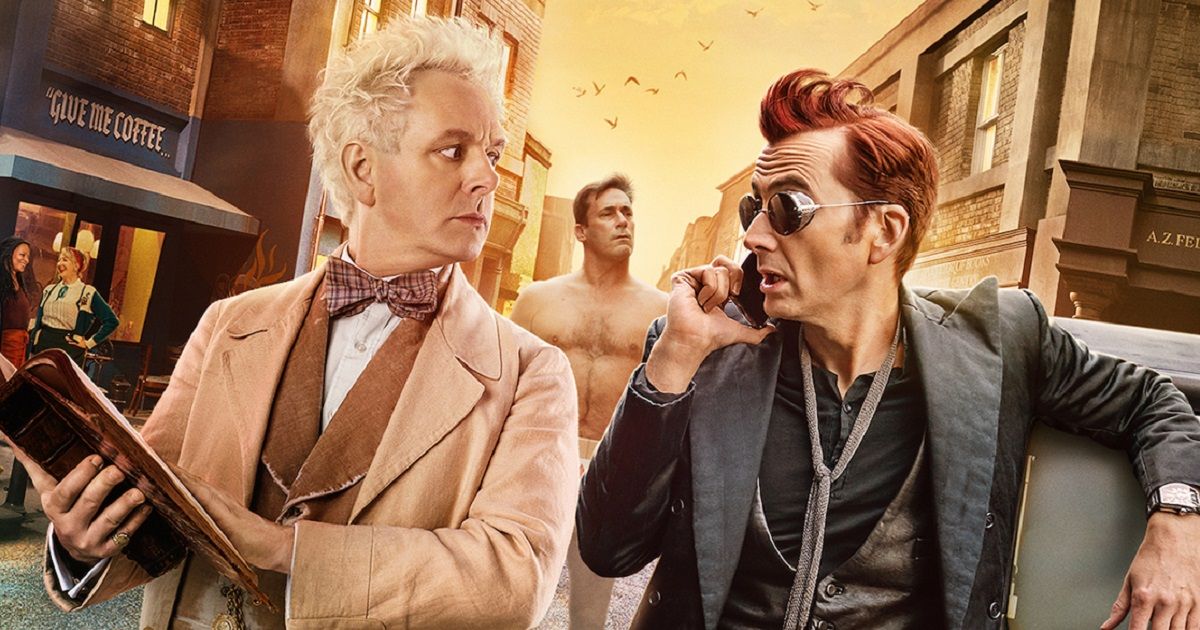 Good Omens was originally made with one season in mind, yet here we are with two. Michael Sheen and David Tennant co-star in this brilliant adaptation of the titular Terry Pratchett and Neil Gaiman book. As Armageddon threatens to wipe out all life on Earth, an angel (Michael Sheen) and demon (David Tennant) take it upon themselves to both prevent the apocalypse and maintain their amicable friendship. The second season also introduces the Archangel Gabriel (Jon Hamm), whose amnesia spurs an investigation into his past.
Good Omens is a blast. There's no other way to put it. Tennant and Sheen have terrific chemistry as the series' co-leads, the costume, and set design is out of this world, and despite originally being a miniseries, the second season has dazzled with its terrific storytelling. Good Omens is easily one of Prime Video's best originals in recent years.
Related: 17 Saddest Movies on Prime Video to Watch Right Now
Jury Duty (1 Season)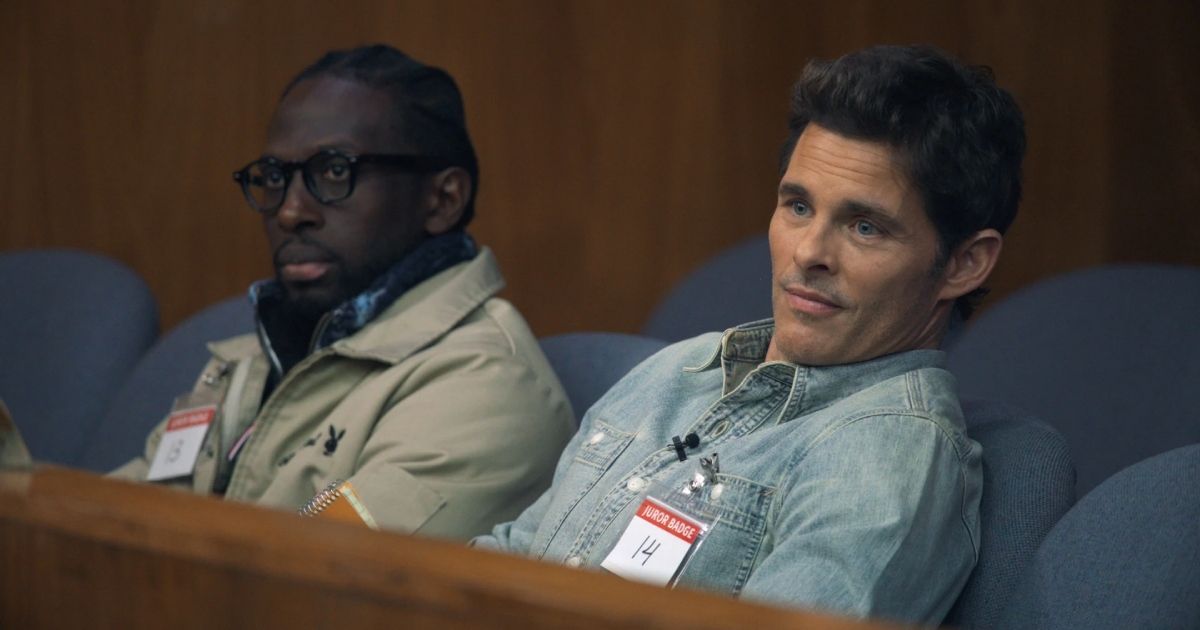 After getting nominated for multiple Emmy Awards, there's no better time to catch up on the phenomenon that is Jury Duty. A Freevee Original, this comedic reality series has one of the most intriguing premises in quite some time. Twelve jurors are slated to take on a case in a typical courtroom. There's just one caveat: the case isn't real, the judge isn't real, and all but one of the jurors are actors, including James Marsden.
Presented as a candid hoax, Jury Duty is a fascinating series on par with some of the most surreal comedies put to television. Fans of Nathan Fielder's style of cringe comedy, or other hilariously deadpan shows, will find themselves right at home with this subdued courtroom series. Its popularity even guaranteed it a temporary home on Prime Video, though it can primarily be found on the free ad-supported service Freevee.
Tom Clancy's Jack Ryan (4 Seasons)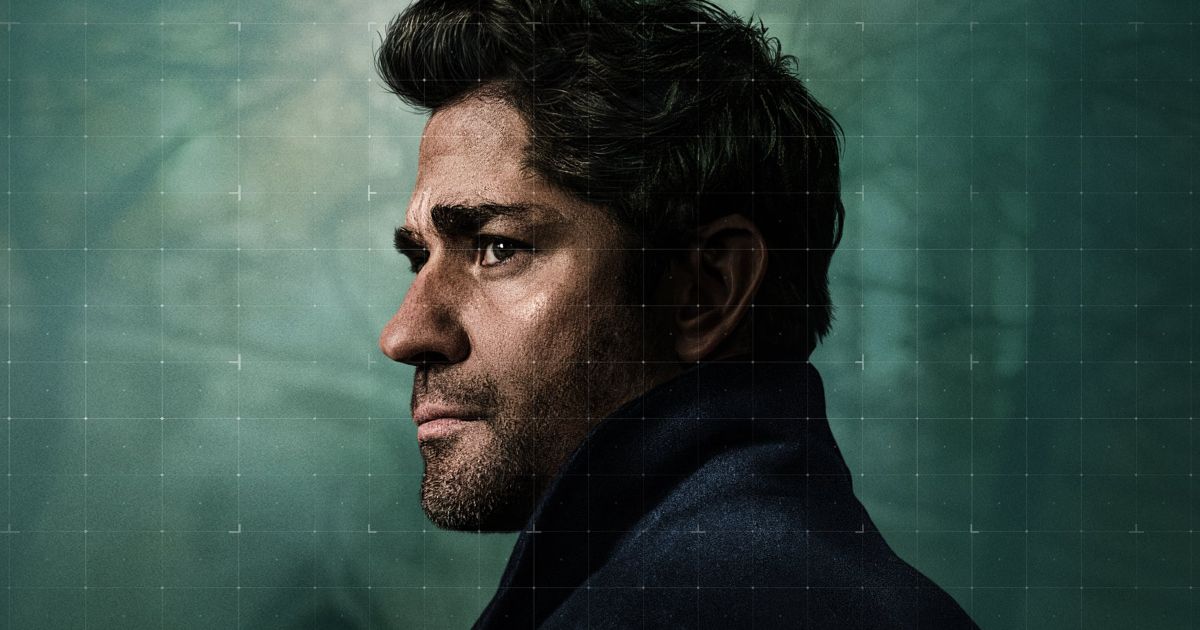 The end of an era is here. Tom Clancy's Jack Ryan has come to a close. Based on the prolific author's character of the same name, John Krasinski (A Quiet Place, The Office) leads this political thriller series loaded with action and espionage. After four seasons, fans can finally see Jack Ryan take on his most dangerous challenge yet before satisfactorily concluding his story.
With each season of Tom Clancy's Jack Ryan focusing on a single threat, they're the perfect material for some spaced-out binging sessions. Several critics have noted that the series stays true to the geopolitical thrills of Clancy's original novels, and while each season itself doesn't necessarily adapt his work, they certainly draw a significant amount of inspiration from them. It's easily one of the better shows that recently wrapped up on Prime Video.
I'm a Virgo (1 Season)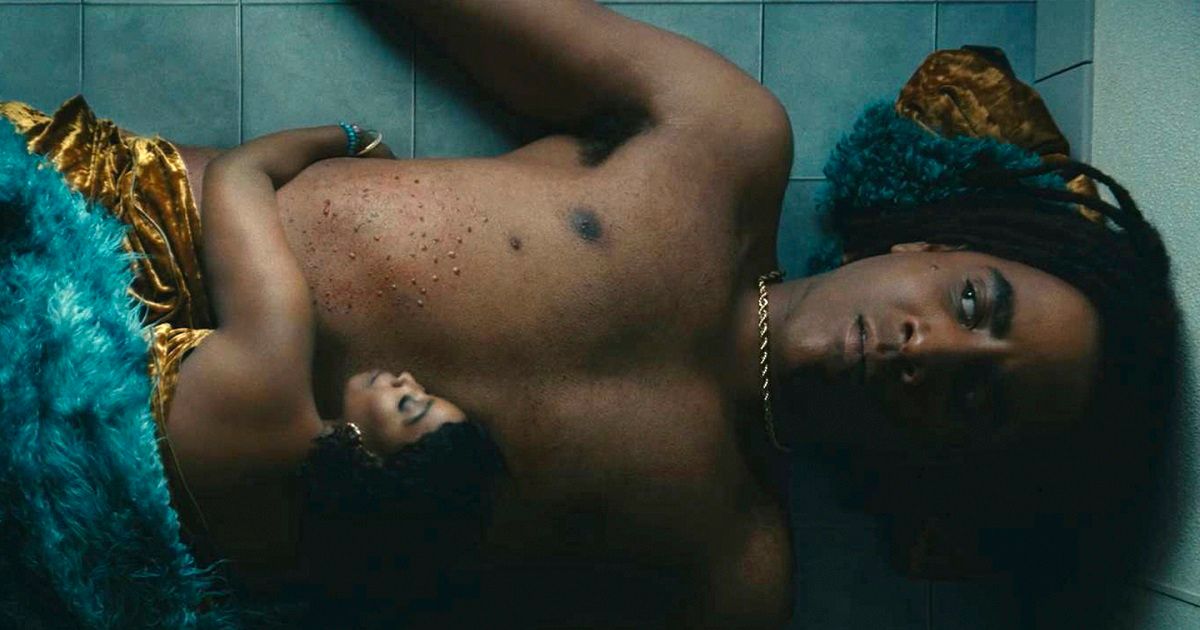 Boots Riley of Sorry to Bother You fame returns with an entire limited series for Prime Video. But if you were expecting anything less bizarre than his feature-film debut, I'm a Virgo may not be for you. Taking place over seven episodes, we follow the character of Cootie (Jharrel Jerome), a thirteen-foot-tall man living in Oakland, California. Hidden from society for most of his life, things are about to radically change when a group of teenage activists unveils his existence to the world.
Equally interesting and off-beat, this surreal comedy series also stars Carmen Ejogo, Walton Goggins, and Mike Epps. Despite the absurdity, I'm a Virgo released to rave reviews from critics, who tend to highlight the show's bold premise, eye-catching effects, and wonderful combination of comedic and serious elements.
The Marvelous Mrs. Maisel (5 Seasons)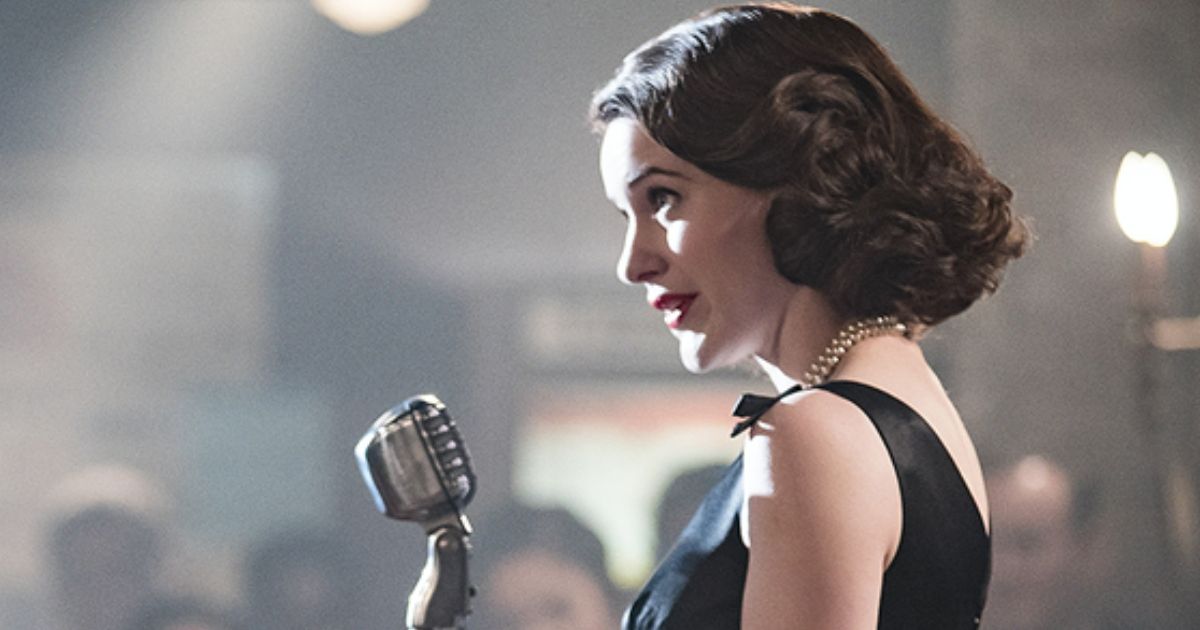 The Marvelous Mrs. Maisel is a Prime Video period piece but with some interesting shake-ups. Created by Amy Sherman-Palladino (Gilmore Girls), this series takes place in the late 1950s and features Rachel Brosnahan (House of Cards, The Unborn) as our eponymous lead. A well-off homemaker finds herself pursuing a career in stand-up comedy after receiving pushback from her husband, but after a drunken performance turns into an arrest, she finds herself in the same cell as the legendary Lenny Bruce.
From there, she dons the title of "Mrs. Maisel" as she plots a course to achieve comedy stardom. Critically acclaimed and winning multiple awards for both its comedic writing and a compelling performance by Brosnahan, The Marvelous Mrs. Maisel series officially came to a close earlier in the year. Brosnahan has now been tapped to play Lois Lane in the upcoming Superman: Legacy film by James Gunn. That means there's no better time to binge this brilliantly boisterous series.
Dead Ringers (1 Season)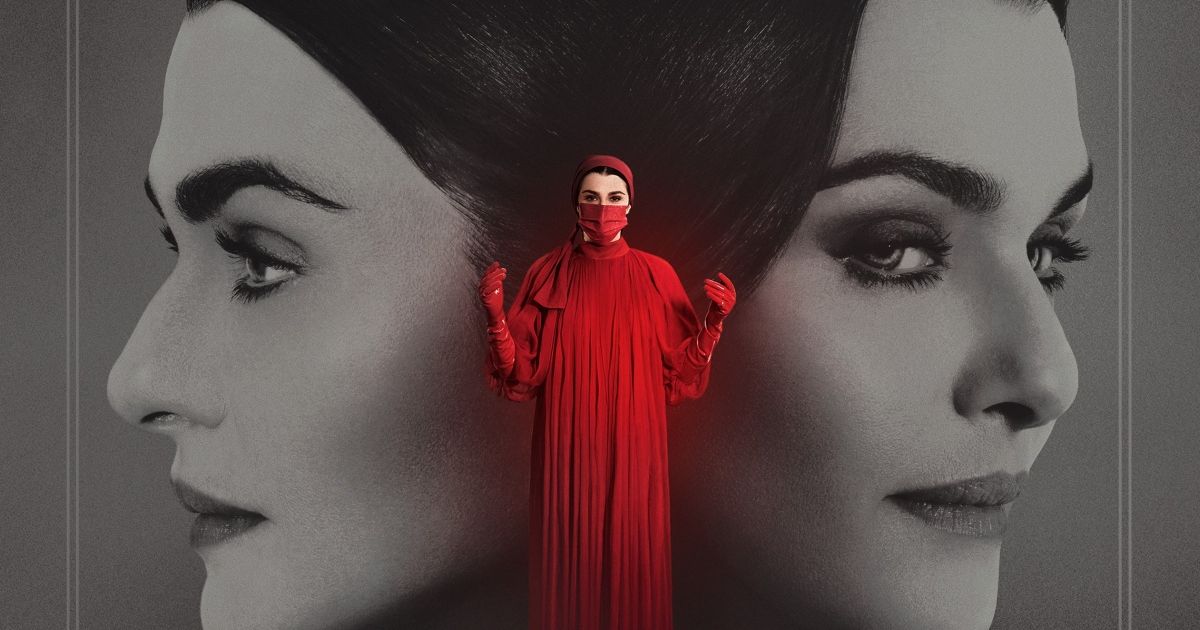 Admittedly, Dead Ringers had the makings to be a flop: a miniseries adaptation of David Cronenberg's 1988 film of the same name, starring Rachel Weisz (The Lobster, The Mummy) playing two identical twins? At the very least, it was certainly odd to think about. But, we can safely say that we were proven wrong, as Prime Video's Dead Ringers is a brilliantly thrilling miniseries. The series follows the Mantle twins, physically identical in all ways minus their personalities, as they pursue scientific progress in some ethically dubious ways.
Rachel Weisz is essentially tasked with playing not only two leads, but two leads who behave in polar opposite ways. It's a testament to her talent, then, that Weisz easily carries the series on her blood-stained shoulders. While it's more of a re-interpretation of a classic film than a remake, this horror-tinged miniseries is sure to turn heads.