Way before Parasite swept four major Academy Awards in 2020 and The Glory topped the Baeksang Arts Awards in 2023, South Korean culture started spreading its popularity wave (called the Hallyu Wave) through TV series, movies, and musical releases. With the increasing demand for such films and shows, Netflix has been streaming and/or producing interesting titles for all fans of the genre. Under the Queen's Umbrella, Extraordinary Attorney Woo, Squid Game, and All Of Us Are Dead, for example, made history on the streamer, with the former becoming one of the platform's biggest series launches of all time. Meanwhile, more and more titles are constantly being added, making sure to keep viewers entertained.
Quite different from Western productions, K-dramas and films have their own magic regardless of genre, whether it be a wholesome little drama, romantic comedy, fantasy, sci-fi, crime, historical fiction, revenge, vampire and zombie horror, or modern slice-of-life. Audiences are fascinated with the compelling stories, attention to detail, swoon-worthy leads, tasteful costumes, and colorful cinematography and art direction. With Netflix expanding its South Korean library every day, here are some of the most compelling K-dramas and movies you can binge-watch on this platform, covering various subgenres, themes, and actors, to cater to all tastes.
Updated on September 11, 2023, by Fatima Ali Idrisoglu: This article has been updated with additional content to keep the discussion fresh and relevant with even more information and new entries.
30
Mask Girl (2023)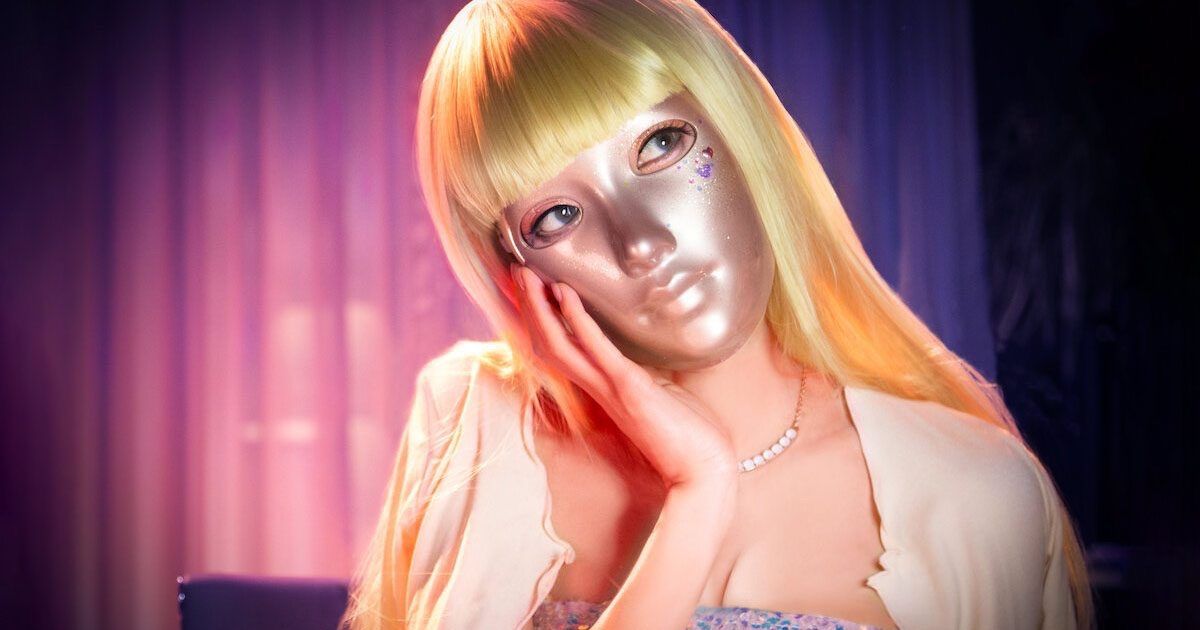 Adapted from a popular Naver webtoon, Mask Girl revolves around the life of a woman weary of her monotonous office existence. Seeking an escape from the daily grind, she adopts a mask, transforming into an internet streaming sensation. However. Her newfound online identity attracts the wrong kind of attention, plunging her into a labyrinth of murder, enigmatic puzzles, and multiple personalities.
What distinguishes this limited series is not only its captivating visuals but also the audacious choice to have three distinct actresses portray different paces of Kim Mo-mi. This creative decision adds layers and intricacy to the character as she embarks on an unpredictable journey, navigating the complexities brought by her masked alter ego.
29
The Uncanny Counter (2023)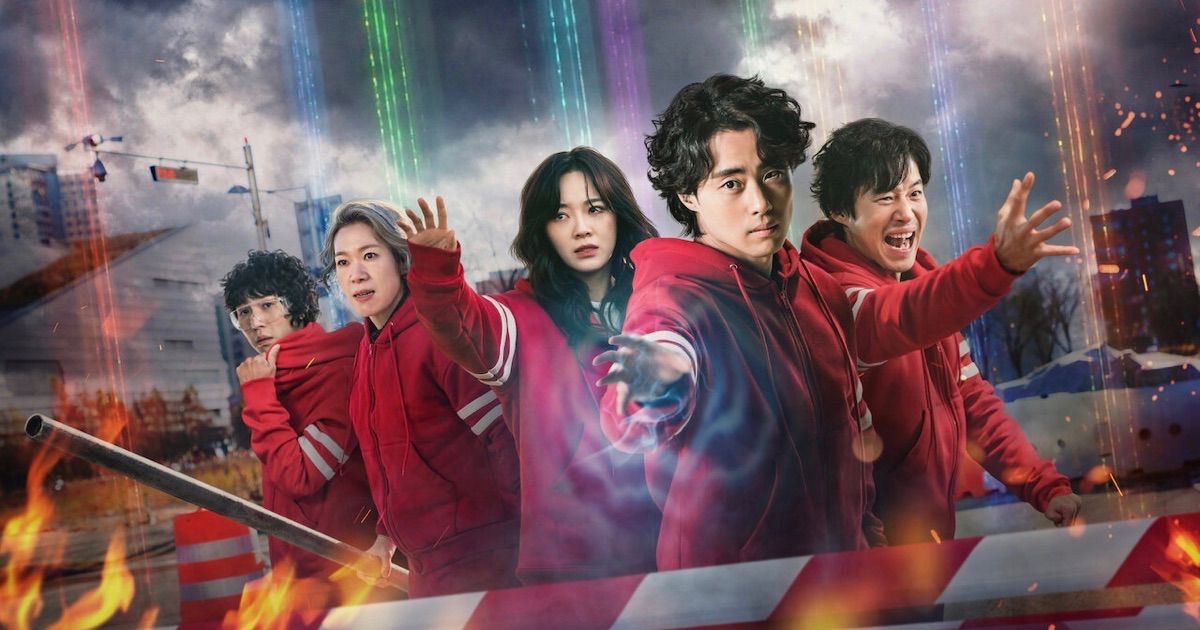 Season two of The Uncanny Counter retains the same jovial charm as its debut while introducing a formidable new group of villains, resulting in a seamless and enjoyable viewing experience. Mo-tak assumes a dual role as a policeman and Counter, dedicated to bringing wrongdoers to justice. So Mun has embraced his role within the team, and they all agree on the necessity of a new member, Jeok-bong.
However, this season presents a stronger adversary in the form of a supercharged trio led by the enigmatic Pil-Hwang, who possesses abilities mirroring those of the Counters. This rivalry between evenly-matched opponents adds an exciting dynamic to the series. The blend of humor, action, and well-balanced storytelling ensures that fans remain engaged without feeling overwhelmed.
28
A Time Called You (2023)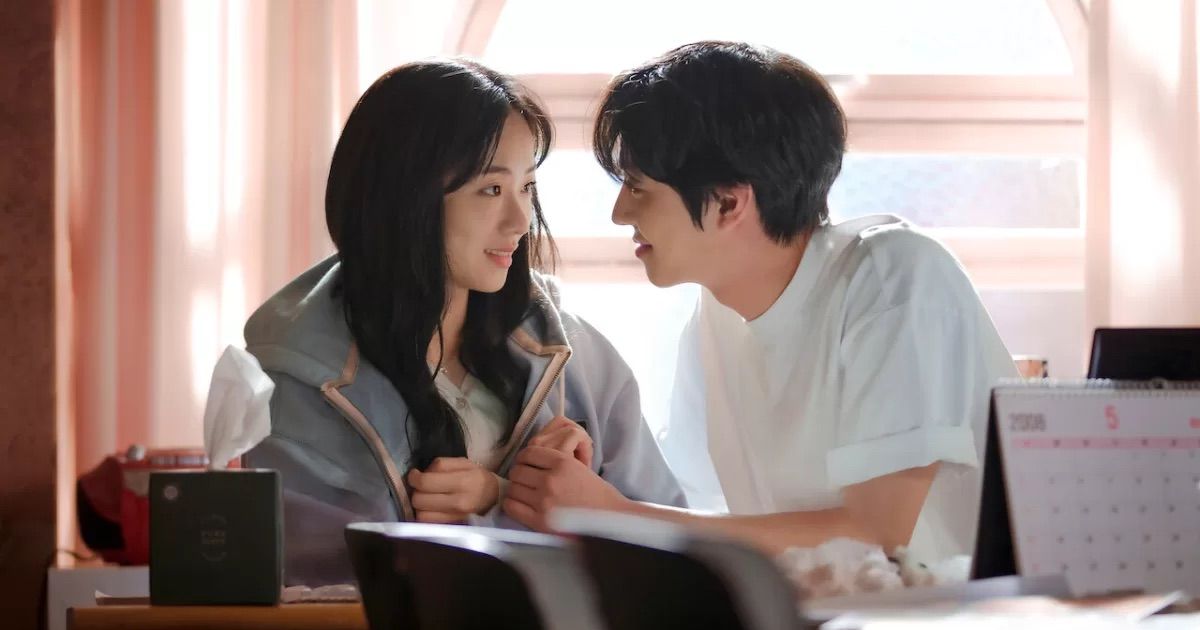 This show draws inspiration from the Taiwanese drama Someday or One Day, blending elements of time travel romance, a concept with a rich history in Korean pop culture. Starring Jeon Yeo-beem as Han Jun-hee, the series follows her journey of grieving her boyfriend's death and unexpectedly traveling back in 1998. In her 18-year-old self, she encounters a boy who resembles her boyfriend.
A Time Called You sets the stage for a captivating time-travel mystery romance. Korean dramas often incorporate time travel casually, but there's a unique allure theme, as is the cast with A Time Called You. The initial glimpse of the show captivates the audience with its distinct visual styles and appealing color palette. Despite the challenge of following the entire plot line, the story deepens, ensuring viewer engagement.
27
Destined With You (2023)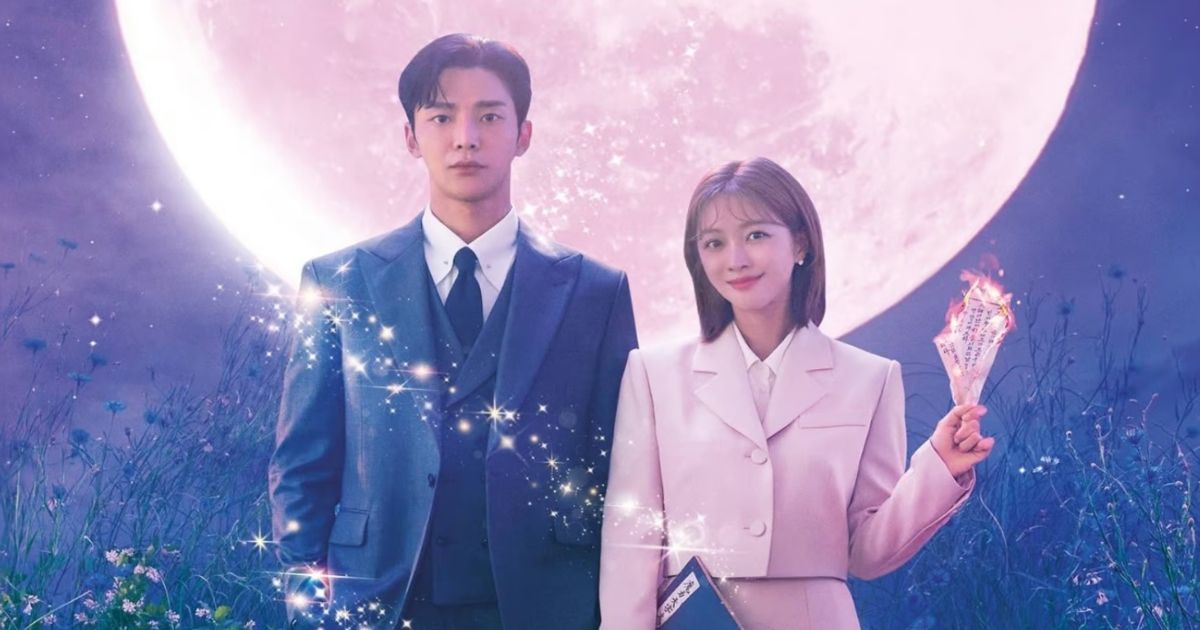 Horror-comedy is a genre that's notoriously tricky to execute well, but Destined With You, the new Netflix series, defies this challenge. The show begins with Lee Hong-jo convinced she's dead and encountering Jang Sin-yu, whom she mistakes for a handsome grim reaper. She playfully asks if he'll escort her to heaven or share a cup of tea, setting the stage for romance to triumph over death and curses.
Navigating through various emotional tones, the series manages to transition seamlessly, embracing not only horror and comedy but also drama and romance. It's a bit of a genre mishmash, common in many Korean dramas that blend light-hearted moments with serious themes.
26
Behind Your Touch (2023)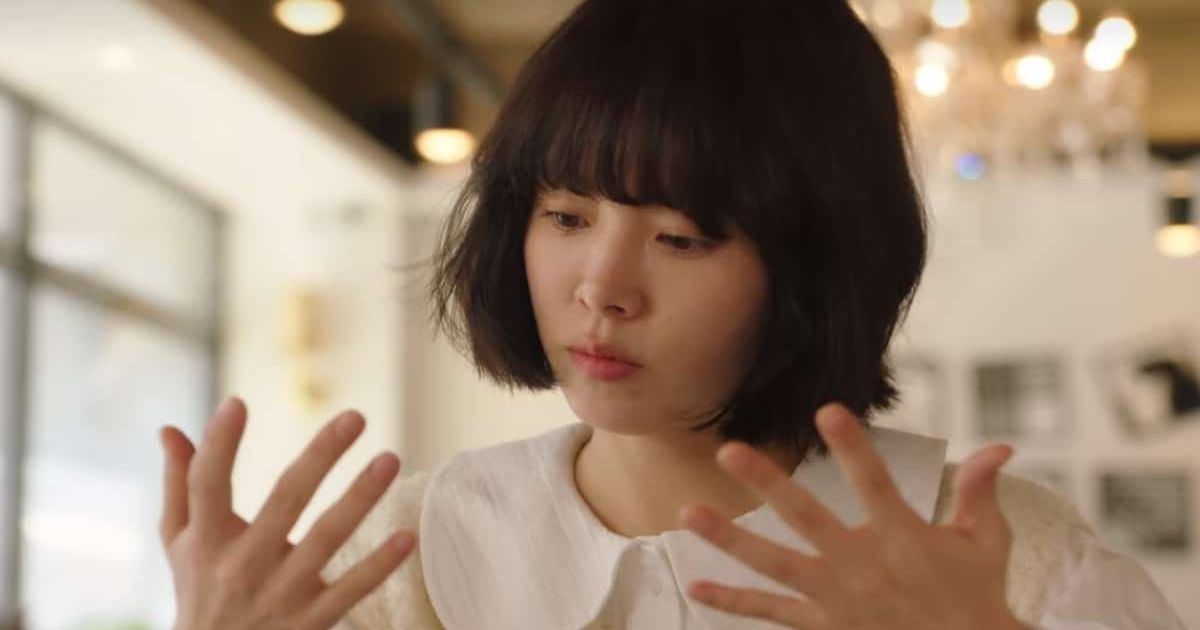 Following the tragic death of her mother, Bong Ye-bin relocates to the fictional town of Mujin to start anew. A bizarre incident occurs when an asteroid strikes Ye-bun, rendering her unconscious. Upon waking, she discovers an unusual ability. Touching someone's buttocks allows her to see their memories and thoughts, extending both to animals and people.
While Behind Your Touch embraces a quirky premise, it leans heavily into familiar tropes, resembling characters from shows like Strong Girl Bok-soon and Weightlifting Fairy Kim Bok-joo. Unfortunately, the series relies on low-brow humor and contrived plot twists. Without a more balanced script, it's hard to find fulfillment in this comedic yet disjointed narrative.
Related: Best Korean Dramas and Movies on Hulu to Watch Right Now
25
Forgotten (2017)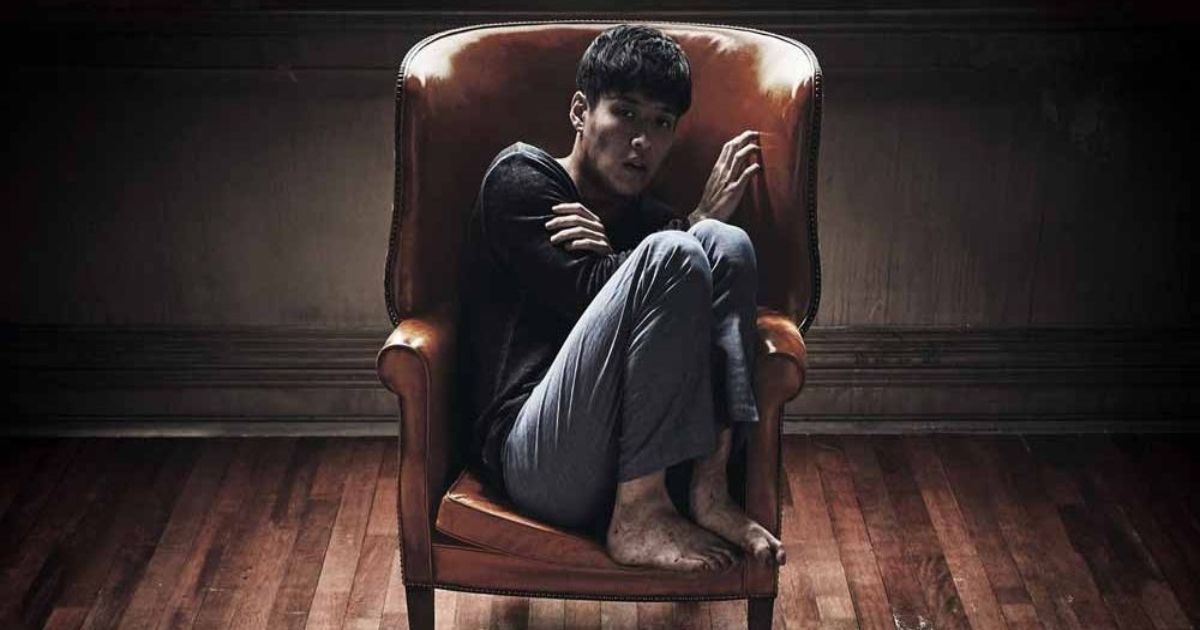 In this psychological thriller Forgotten, Jin-seok witnesses his brother Yoo-seok getting kidnapped one night. Surprisingly, 19 days later, Yoo-seok returns seemingly unharmed, but Jin-seok is convinced that something is off, as his brother's behavior has changed drastically. Convinced that his brother is an imposter, Jin-seok embarks on a quest to uncover the truth, unearthing shocking revelations.
Written and directed by Jang Hang-jun, Forgotten presents an unpredictable and puzzling story, reminiscent of films like Memento and I Saw The Devil. This enigmatic and captivating thriller, filled with twists and turns, should be on the top of every Netflix watch list, particularly for minder-bender enjoyers.
24
Tune in for Love (2019)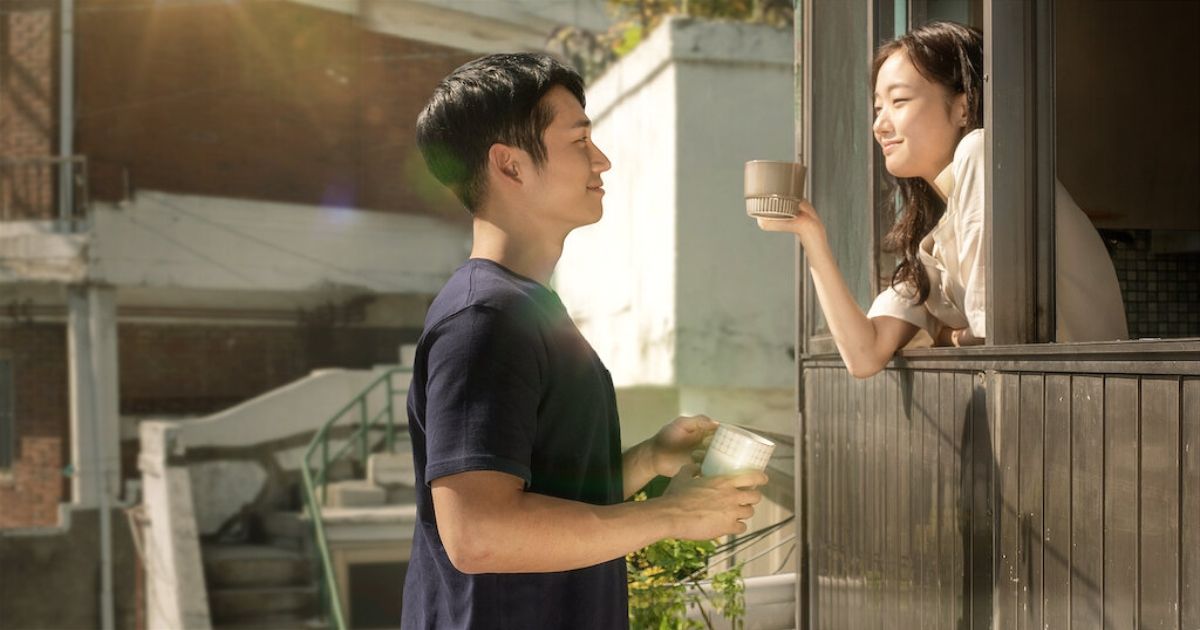 Starring Jung Hae-in and Kim Go-eun, this endearing love story spans years, following the emotional journey of star-crossed lovers Hyun-woo and Mi-soo as they navigate the highs and lows of their relationship. Their initial encounter takes place in 1994 at a bakery where Mi-soo works, and despite growing close, various peculiar situations continually pull them apart.
From lost email passwords to periods of separation due to unforeseen circumstances like jail time, the couple's love is tested repeatedly. Nevertheless, their determination to find each other remains unwavering, as they persistently search for ways to overcome life's obstacles and be together. Tune in for Loveoffers a heartfelt and subtly portrayed romance, making it a perfect choice for those seeking an emotionally touching cinematic experience.
23
The Call (2020)
Kim Seo-yeon, played by Park Shin-hye in Lee Chung-hyeon's mind-bending mystery film, The Call, discovers an ancient phone at her childhood house and begins getting calls from the past. The woman on the other end of the telephone who says she is from 20 years ago is named Oh Young-sook. To aid Young-sook, Seo-yeon tries to change the past, but the results are disastrous.
The primary characters in this time travel story are incredibly complicated, and the storyline is constantly changing to keep viewers on the edge of their seats. It weaves an exciting worst-case scenario of changing the past. Audiences will be kept wondering until the very end of The Call, a compelling and mind-blowing investigation of the effects of interfering with time.
22
Time to Hunt (2020)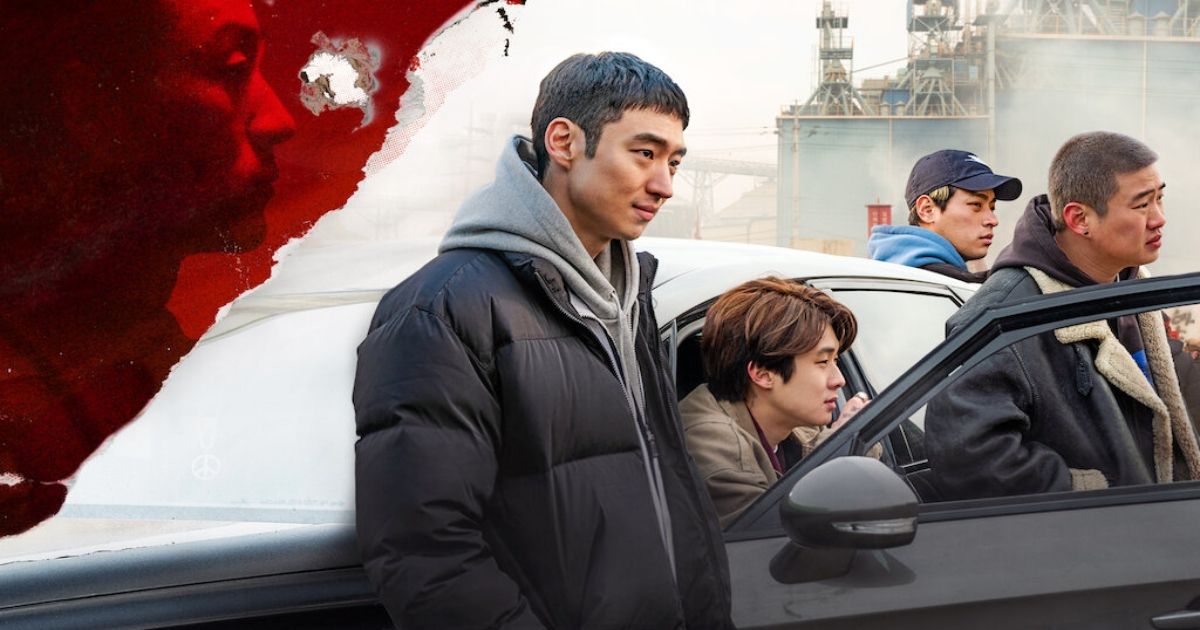 This suspenseful Netflix Original drama centers on a group of friends who attempt to escape poverty by pulling off one final robbery at a well-liked casino in a dystopian near-future. The owners of the gaming establishment employ a brutal assassin to recover the stolen goods, and their successful heist sets off a ferocious manhunt.
With Choi Woo-shik, Lee Je-hoon, Ahn Jae-hong, Paek Jung-min, and Park Hae-soo among its cast, Yoon Sung-hyun's action-packed drama will have viewers on the edge of their seats as the four friends struggle to save their own lives. Time to Hunt is a heart-pounding experience that is ideal for fans of heist movies and those who like suspenseful thrillers.
21
Dream (2023)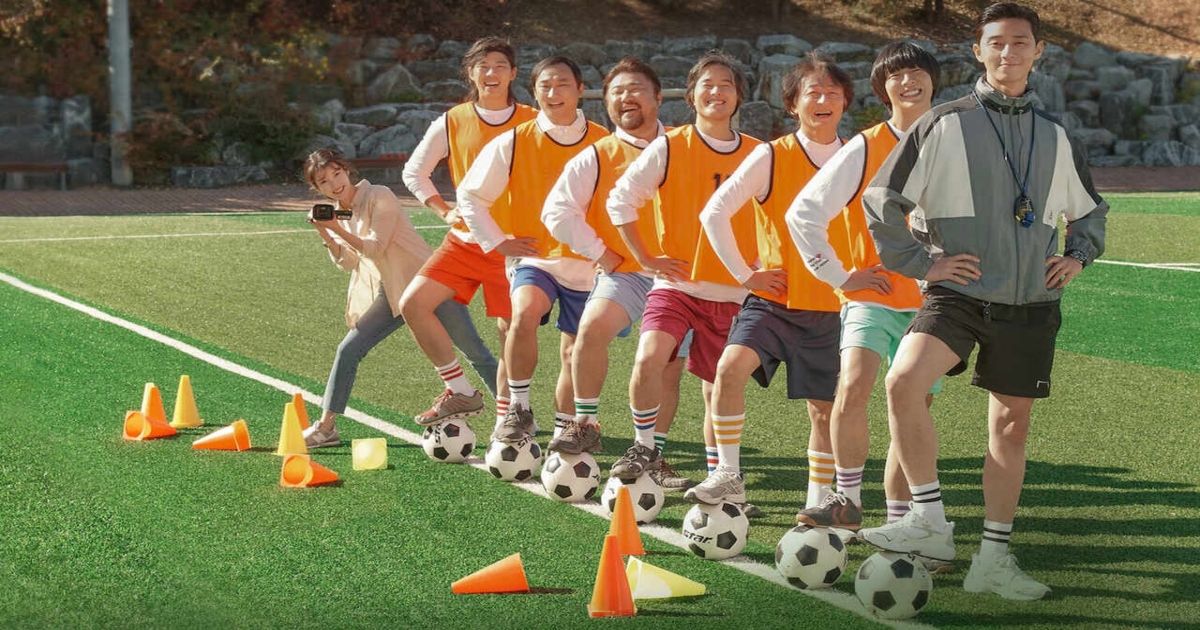 A team's path to the international soccer competition known as the Homeless World Cup is followed in the movie Dream. Unwillingly taking on the role of the coach is Yoon Hong-dae, a professional soccer player on probation. But as time passes, he develops a sincere relationship with the group and turns into a sympathetic leader.
Despite following a well-known sports movie plot, the movie stands out due to its attention on the nation's homeless squad. Dream, a touching film that deftly balances seriousness and humor, seeks to deliver all-around amusement right away.
Related: Best Korean Reality TV Shows You Should Know About
20
Celebrity (2023)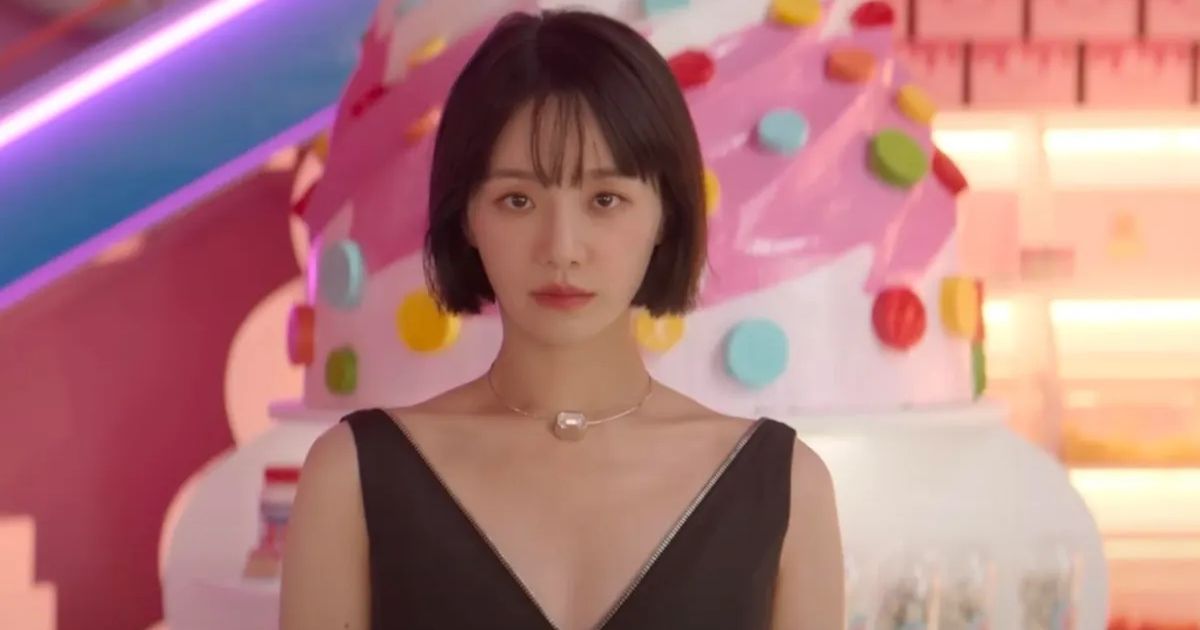 Directed by Kim Cheol-Kyu and written by Kim Yi-Young, this 2023 thriller-suspense drama focuses on the life of social media influencers, the fight for power, and the addictive nature of Instagram fame. Celebrity puts a uniquely Korean spin on the subject.
Seo A-Ri (played by Park Gyu-Young) is a regular riches-to-rags girl who jumps into the world of Instagram influencers, to make money and gain power. However, things don't go her way as she soon encounters the uglier side of its power. Now, she must navigate through all the corruption and hate, to make a name for herself and fight off those who try to ruin her reputation.
19
King the Land (2023)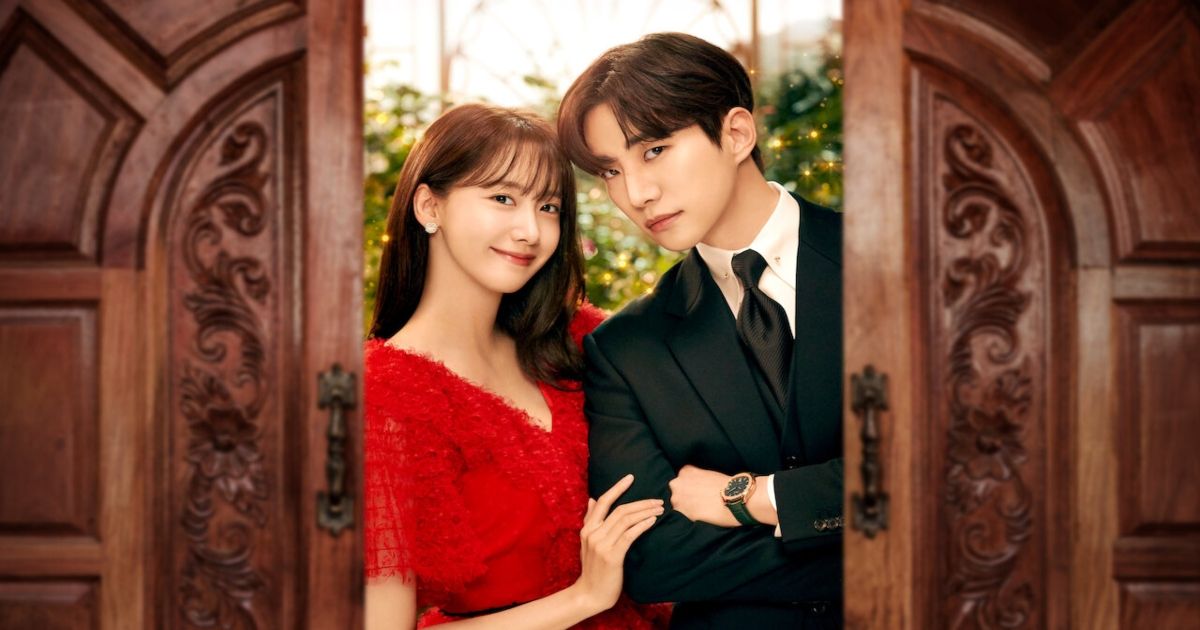 Directed by Im Hyun-Wook, this 2023 romantic comedy features the story of Gu Won (Lee Joon-Ho) and Cheon Sa-Rang (played by Lim Yoon-A). Sa-Rang, who is known for her bright smile and hardworking personality, started working at the King Hotel. Gu Wo is a son of the Chaebol family that owns the same hotel.
Amidst his job as the next heir of the hotel, he is thrown into a power fight. Despite their circumstances, the two meet and now must navigate through their differences to face their real feelings for each other. King the Land is an utter delight all around.
18
Queenmaker (2023)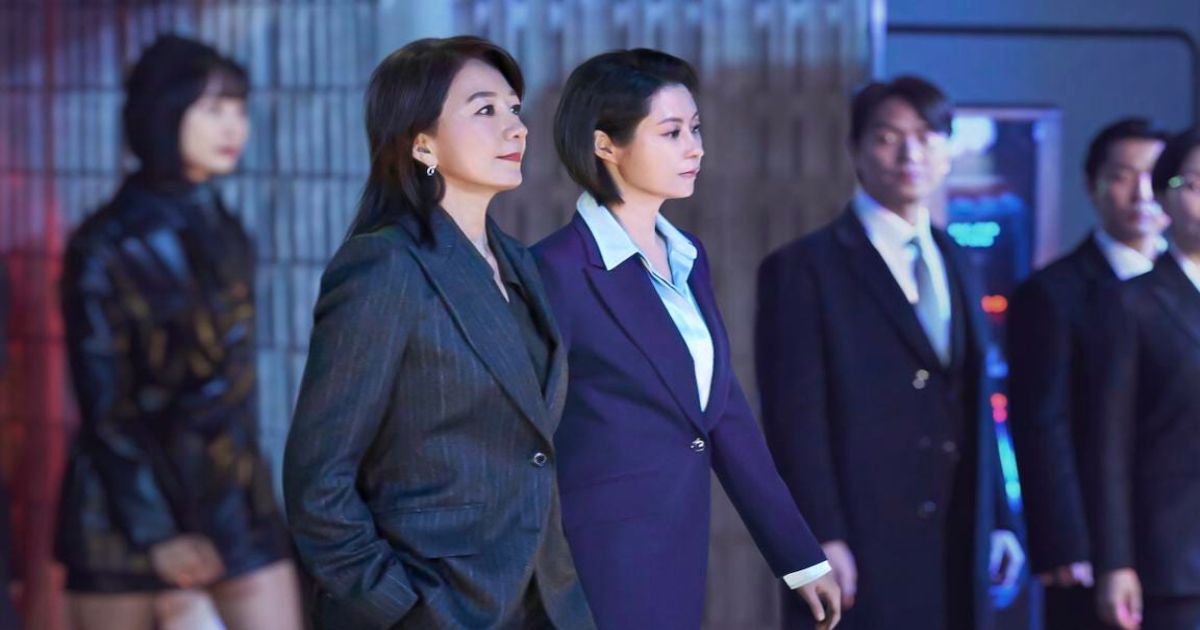 Directed by Oh Jin-Seok, this political drama Queenmaker chronicles the struggles of an accomplished strategic planning manager of a powerful business, Hwang Do-Hee (played by Kim Hee-Ae). Due to her skills in dealing with public opinions and disturbing cases, she was approached by Oh Kyung-Sook.
She's recruited to join her campaign for becoming the mayor of Seoul. With a noble goal of fighting for the weak, Do-Hee joins the political fight. Now, she and Kyung-Sook must manage their differences, and fight the corruption to make way for a new mayor.
17
See You in My 19th Life (2023)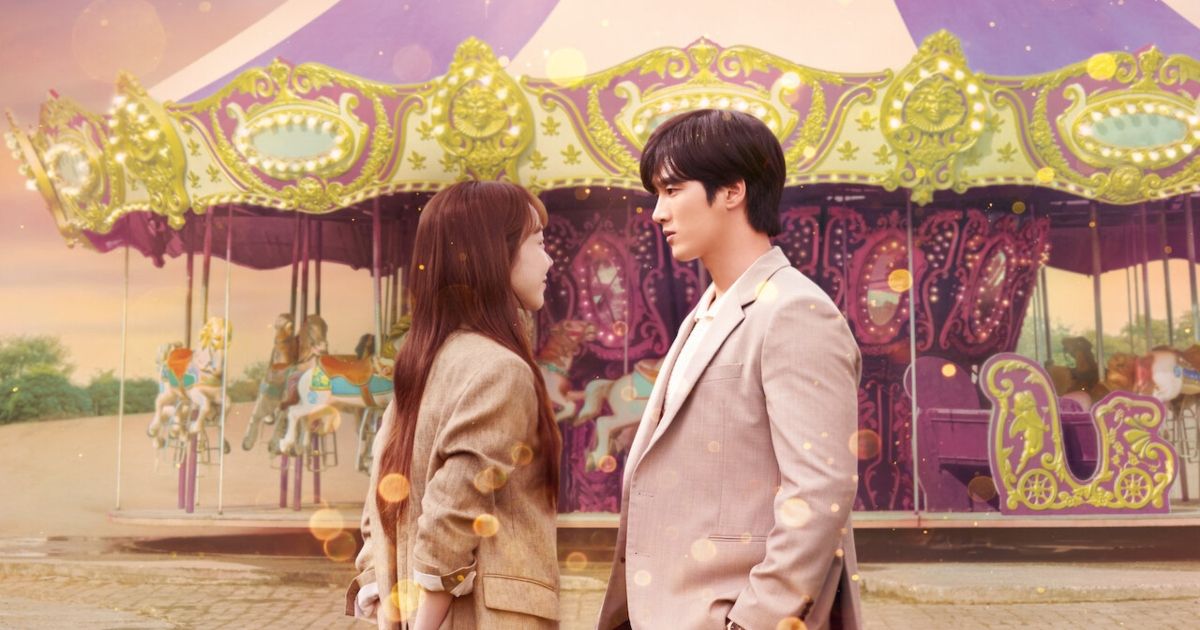 See You in My 19th Life is based on a webcomic by Lee Hye and Choi Young-Rin. Directed by Lee Na-Jeong, this romantic fantasy talks about a person (played by Shin Hye-Sun) who can resurrect as a new person every time she dies. Dating back from ancient times till now, she has experienced a world of knowledge, war, heartbreaks, and of course, boredom.
This all changes during her 18th life when she meets Mun Seo-Ha (Ahn Bo-Hyun). She vows to care for him but passes away before it. Now, in her 19th life as Ban Ji-Eum, she must find her former friend and re-grow the bond they once had. During this journey, she encounters some descendants from her past relations and goes through a series of regrets, gratitude, and affirmation.
16
Kill Boksoon (2023)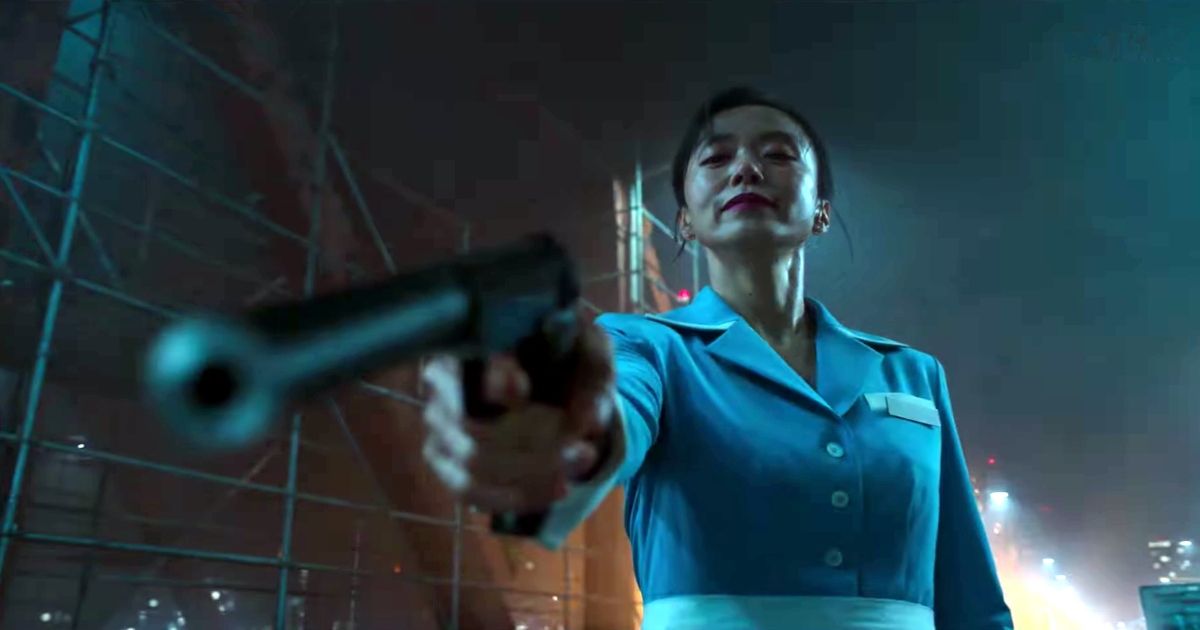 Written and directed by Byung Sung-hyun, Kill Boksoon is a 2023 action thriller starring Jeon Do-yeon as the titular lead Gil Bok-soon, who is part of a secret group of elite assassins. It's not easy being a renowned contract killer and a single mother to a closeted teenage girl.
Running for two hours and 17 minutes, this movie is especially praised for its fantastic fight choreography. Per The Guardian, "Wait until you get towards the end, when an ultimate boss fight becomes a panorama of multiple, CGI-replicated Bok-soons and her adversary, as they slug, stab, and shoot it out all at once."
Related: 15 K-Dramas That Stirred Up Controversy
15
20th Century Girl (2022)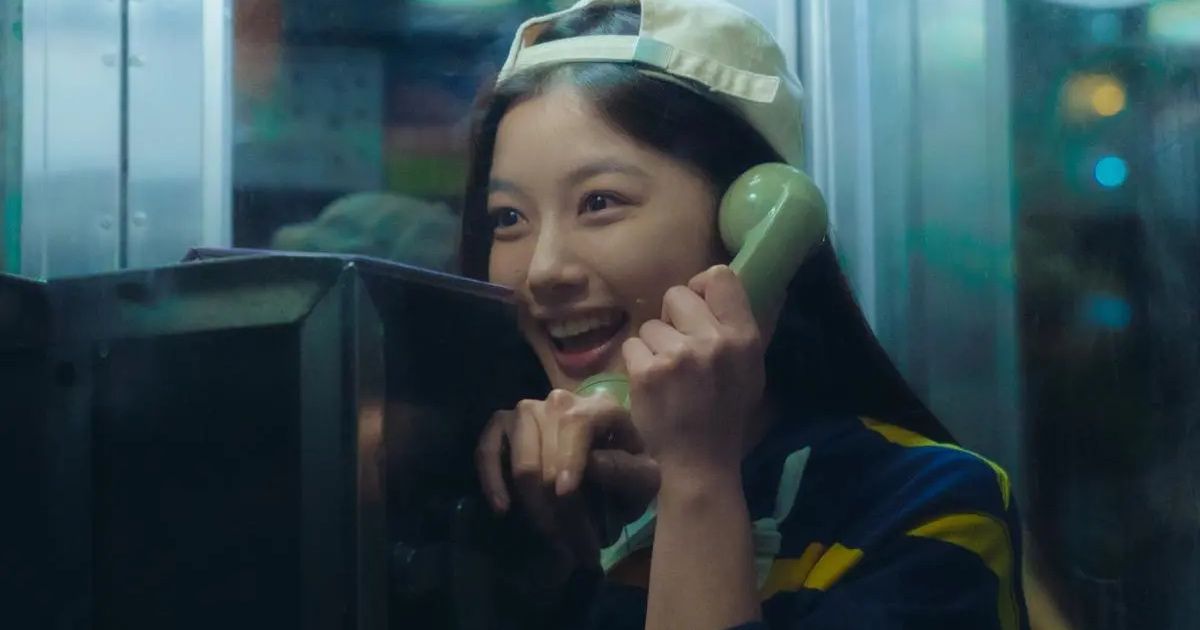 20th Century Girl is a 119-minute romance written and directed by Bang Woo-ri and starring Kim Yoo-jung, Byeon Woo-seok, Park Jung-woo, and Roh Yoon-seo. The story is set in 1999 and centers on high school students as they navigate life, health, friendship, and the first flutters of love, and it concludes in 2019.
Within three days of its release on Netflix in October 2022, it climbed to Number 2 on its chart of Top 10 non-English movies. Per Variety, "Kim You-jung is both convincing and delightful as Bo-ra, who, in many seemingly insignificant yet occasionally heartbreaking moments, has yet to realize the significance of what she's going through."
14
Twenty-Five Twenty-One (2022)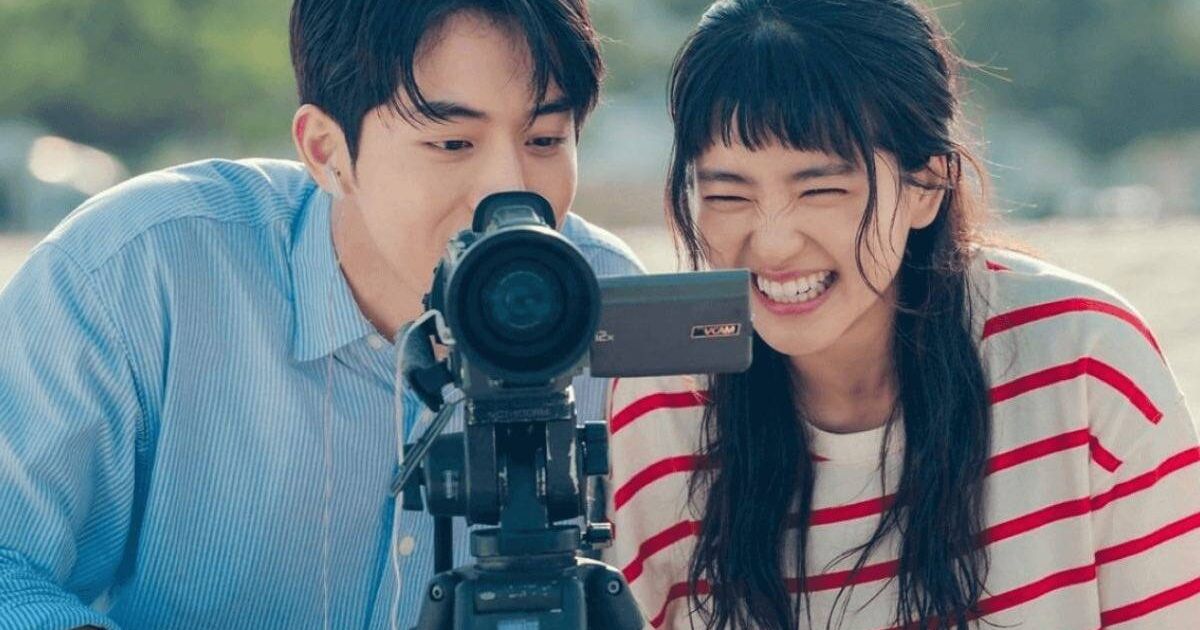 The 2022 Netflix hit Twenty-Five Twenty-One became a favorite as soon as it premiered on the streaming giant. Starring Nam Joo-hyuk and Kim Tae-ri in leading roles, it tells the story of a young fencer who pursues her dream in an era where ambitions seem unreachable.
Throughout her quest to fulfill her goals, she meets a young man who is busy rebuilding his life. Although the two are constantly facing hurdles, their love story and the nostalgic setting of the series have a feel-good atmosphere. As per the viewers, it's straightforward, heart-fluttering, and emotional; a complete package.
13
The Pirates: The Last Royal Treasure (2022)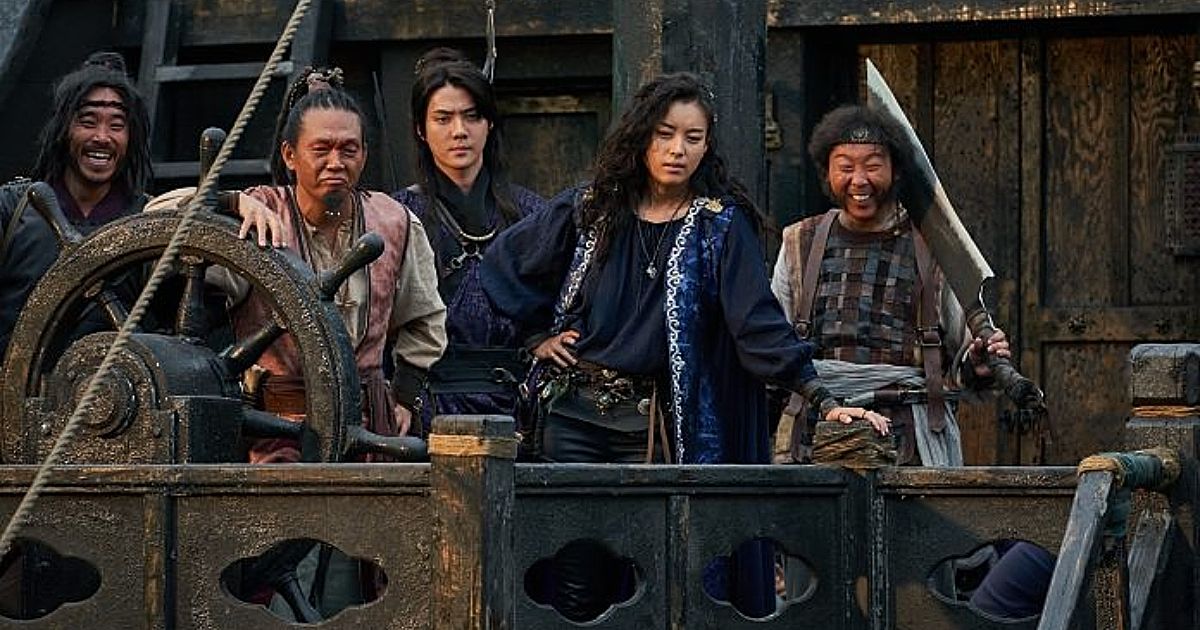 Fans of goofy adventure, perilous treasure hunts, fun characters, and unconventional romance will enjoy the 2022 film The Pirates: The Last Royal Treasure, set in the Goryeo Dynasty. Under the direction of Kim Jeong-hoon, two feuding bands of pirates and bandits set on a quest to recover a legendary royal treasure.
None of them expects the beautiful and headstrong captain leading the pirates, Hae-rang (Han Hyo-joo), and the bandits' best swordsman, the self-confident Moo-chi (Kang Ha-neul), to fall for each other during the race.
12
Black Knight (2023)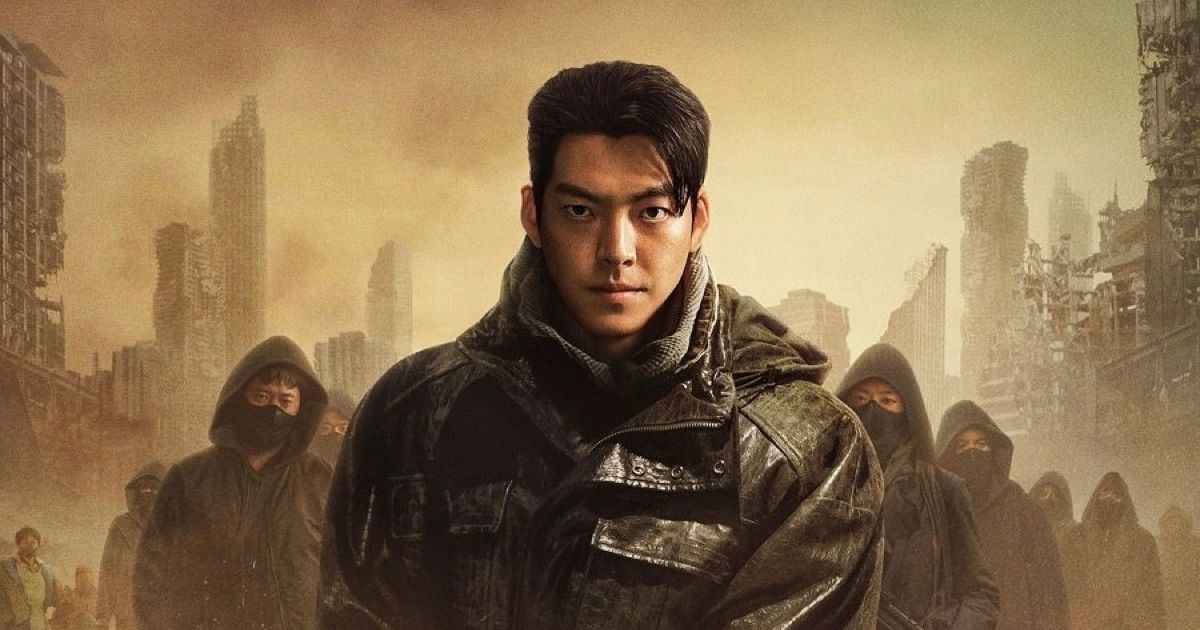 Released on Netflix on May 12, 2023, the dystopian survival thriller Black Knight, written and directed by Cho Ui-seok and starring Esom, Kim Woo-bin, Song Seung-heon, and Kang Yoo-seok, is based on a webtoon and only has six episodes. The story centers on an alternate future in South Korea plagued by extensive air pollution, following a comet disaster.
It's a broken and divided nation that is run by an elite minority. Most people or "refugees" are cooped in camps and live in sordid conditions, while their overlords reside in a fake city underground with decent oxygen and food supplies, healthcare facilities, and private housing. The Black Knight AKA 5-8, a driver who delivers ordered oxygen bottles and food boxes, is secretly working with his team to overthrow the system. With the help of a military intelligence officer, he uncovers a shocking truth.
11
My Name (2021)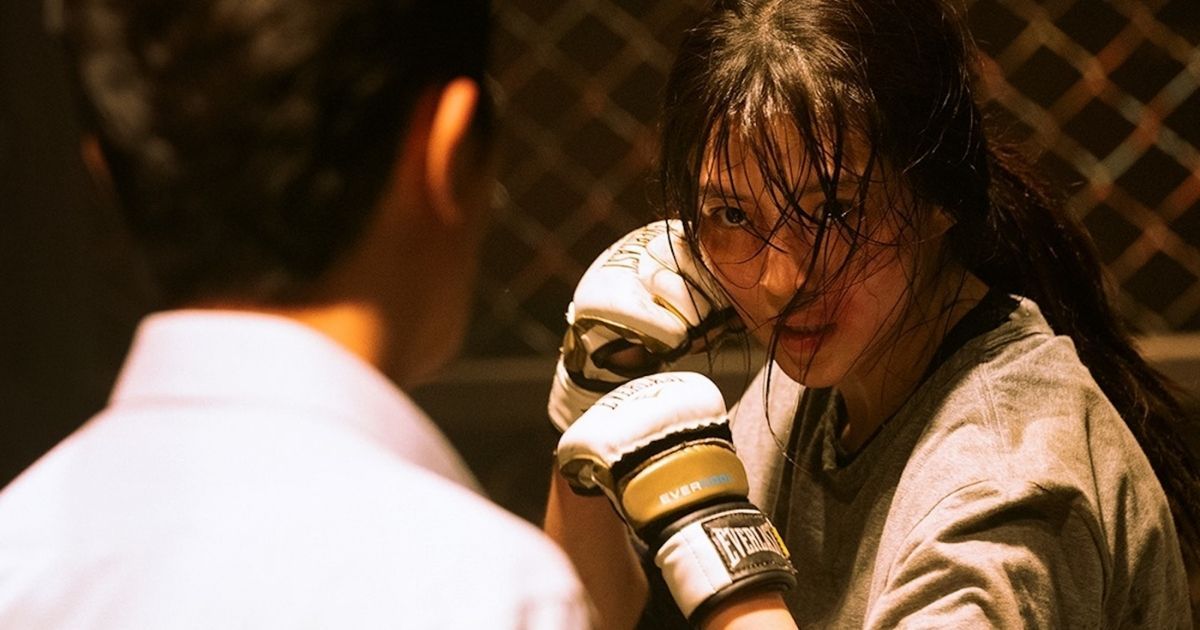 Do you enjoy raw mystery thrillers with eerie soundtracks? Then My Name is the perfect miniseries. Starring Han So-hee as the revenge-driven femme fatale, the story follows the journey of Yoon Ji-woo (Han) who joins the police force under the direction and control of a criminal drug lord.
Her goal is to find her father's killer, thought to be within the precinct. This drama features incredible performances,brutal fight scenes, and emotional depth. Moreover, the solid chemistry between Han and her crime boss/father figure Choi Mu-jin (Park Hee-soon) is undeniable.
Related: These Are Some of the Most Thrilling Series About Revenge