Chris Pine has become a staple in Hollywood and is one of the most famous and recognizable actors. One of the many Hollywood "Chris" alongside Evans, Hemsworth, and Pratt, Pine is unique as he has shown the ability to jump between various genres. He can sing, as showcased in Into the Woods, in comedy like Horrible Bosses 2, sci-fi as with Star Trek, and even romantic leading man in Princess Diaries 2: Royal Engagement.
Chirs Pine is so in demand that the first two female directors to get budgets over $100 million, Patty Jenkins and Ava DuVernay, cast him in their films Wonder Woman and A Wrinkle in Time, respectively. He even got a shoutout in the recent Teenage Mutant Ninja Turtles: Mutant Mayhem as "the best Chris" by Master Splinter, and it is hard to argue that point.
Update September 11, 2023: With The Poolman premiering at The Toronto International Film Festival today, this list has been updated with even more great Chris Pine films.
2023 has been a great year for Pine, as he starred in the critically acclaimed Dungeons & Dragons: Honor Among Thieves and will lend his voice to the villain in the upcoming Disney animated film Wish. He also will both star and make his directorial debut with The Poolman, which is premiering at the Toronto International Film Festival. With an impressive filmography, these are Chris Pine's best movies.
10
Into the Woods (2014)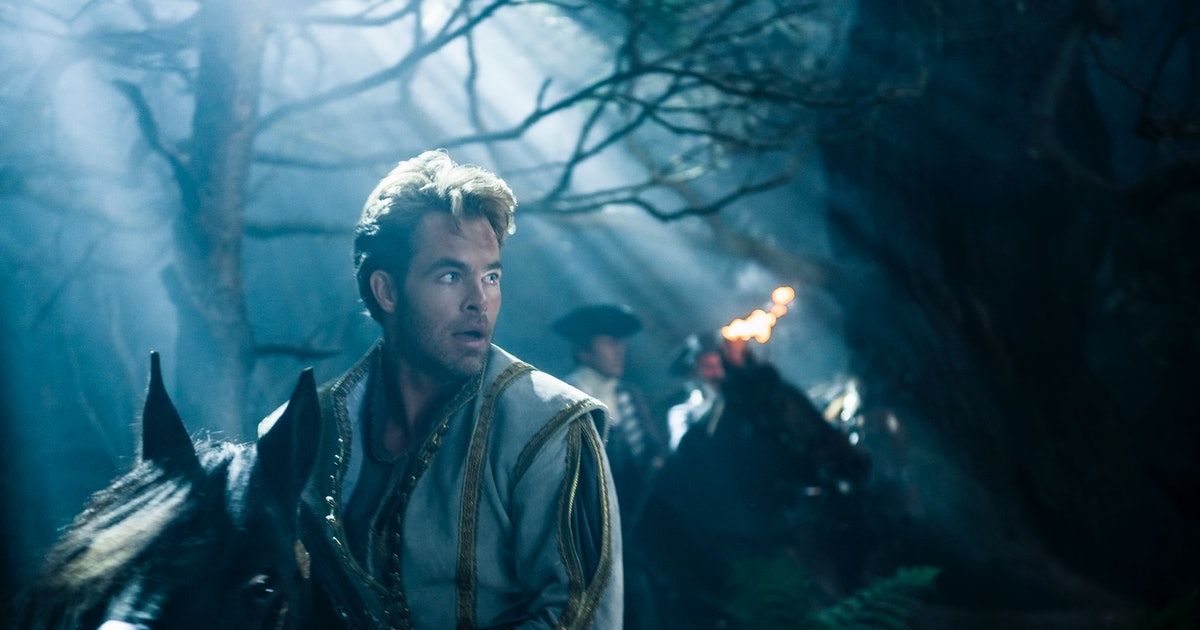 This modern twist on the beloved Brothers Grimm fairy tales in a musical format was a hit, to put it mildly. Into the Woods follows the classic tales of Cinderella, Little Red Riding Hood, Jack and the Beanstalk, and Rapunzel — all tied together by an original story. The 2014 musical fantasy film was directed by Rob Marshall and adapted to the screen by James Lapine from his and Stephen Sondheim's 1986 Broadway musical of the same name. The superb ensemble cast also includes Meryl Streep, Emily Blunt, James Corden, Anna Kendrick, Tracey Ullman, Christine Baranski, Billy Magnussen, and Johnny Depp.
The film was commercially successful and received generally positive reviews, receiving praise for its acting performances. Into the Woods was named one of the top 11 best films of 2014 by the American Film Institute. It even received a few Academy Award nominations.
Pine plays Cinderella's Prince opposite Anna Kendrick and brings the required charm and heroism for the role. "Meryl Streep and Rob Marshall, I was like, 'Yeah! Count me in!" Pine told Collider regarding his audition. "And I had a night to prepare a song to go sing in Rob Marshall's living room, and then I made the mistake of going online and Googling what I was getting into, and then it dawned on me the kind of magnitude and the pantheon that I was touching with this music."
9
Carriers (2009)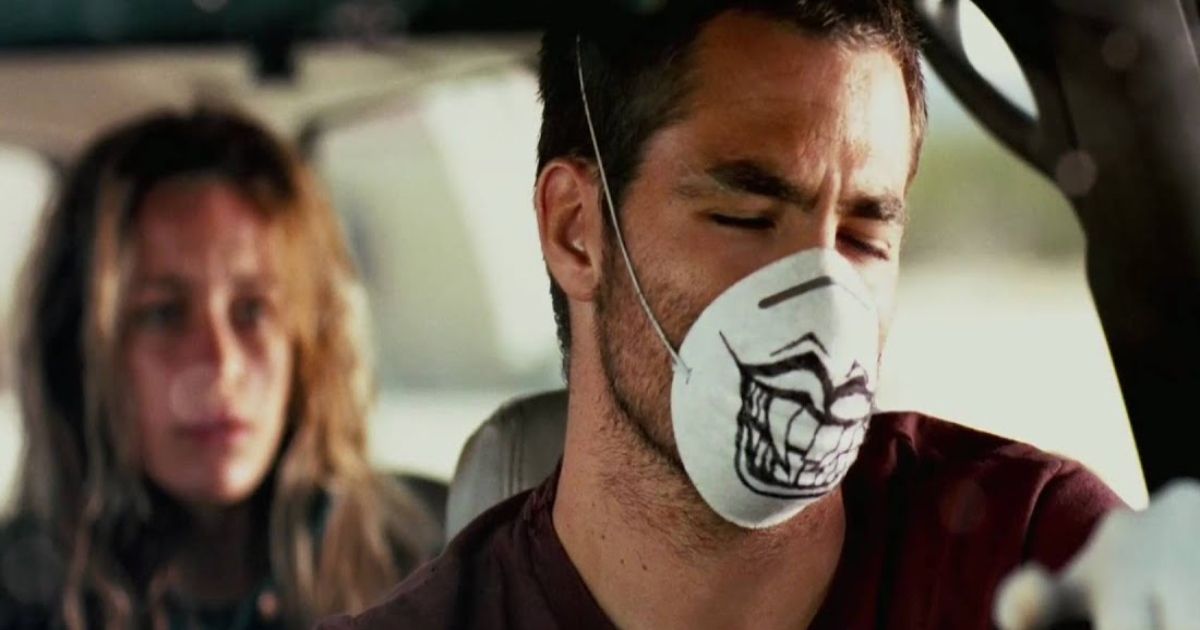 In the 2009 post-apocalyptic film Carriers, a group of four friends fight to stay alive amid a devastating and highly infectious virus that's sweeping the world and leaving death and destruction in its wake, and the survivors flee to the Southwest desert in hopes of outrunning the terrifying viral pandemic. Chris Pine stars as Brian, who, along with his brother Danny (Lou Taylor Pucci), girlfriend Bobby (Piper Perabo), and friend Kate (Emily VanCamp), must contend with not only violent strangers and the infected but also themselves, as they slowly begin to turn on one another out of fear and paranoia.
Related: Chris Pine's Best Movies, Ranked by Rotten Tomatoes Score
Carriers was a modest box office hit upon its initial release and garnered appreciation for its taut pacing and premise and its examination of character relationships and humanity. In light of the COVID-19 pandemic, the underrated survival film has become far more relevant and poignant and, like Contagion, was far ahead of its time. In a retrospective review of Carriers, Screen Rant lauded Pine's portrayal and wrote that he "delivers one of his best performances with a seemingly cutthroat demeanor that is completely thrown out the window during the final half-hour of the film."
8
Unstoppable (2010)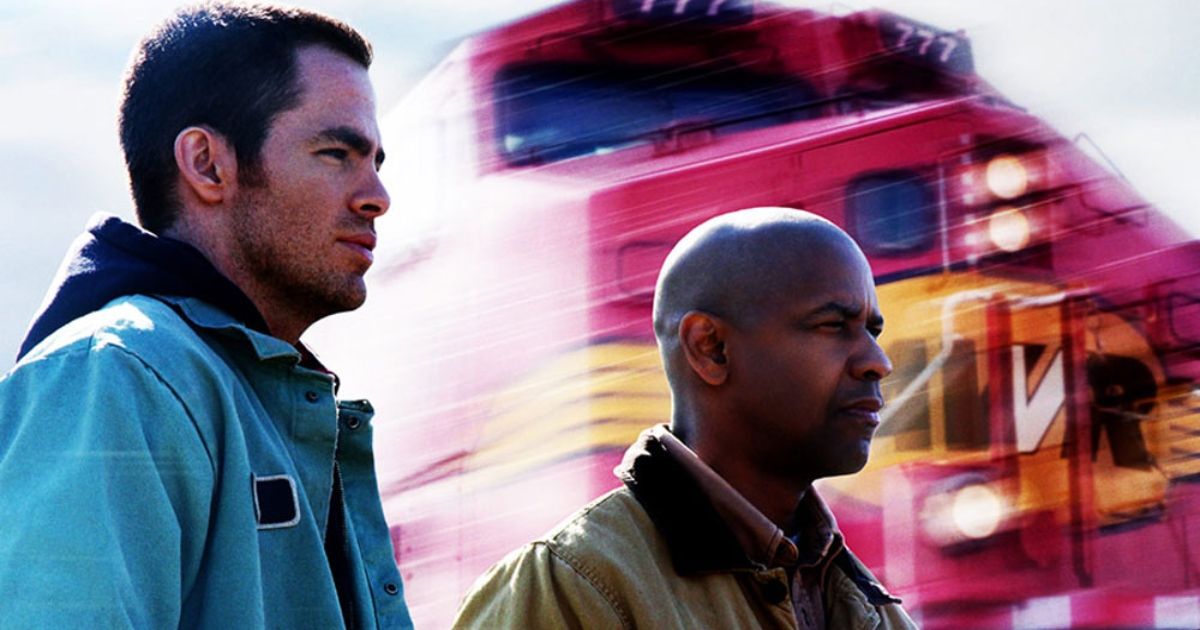 Denzel Washington and Chris Pine appear as two men racing against the clock to stop a runaway freight train in the 2010 disaster action thriller Unstoppable, focusing on veteran railroad engineer Frank Barnes and ambitious train conductor Will Colson as they team up to prevent a catastrophic crash that would obliterate human life and cause a devastating environmental disaster. Frank and Will are willing to risk their lives and do anything they can to keep the train from wrecking, as it's carrying toxic chemicals, and the duo concocts a dangerous plan to bring the locomotive under control.
Unstoppable was based on the real-life CSX 8888 incident from 2001, during which a runaway train carrying hazardous chemicals ran uncontrolled for nearly two hours before a railroad crew finally caught up to it. The thriller was a smash hit with both audiences and critics alike, grossing over $167 million and earning praise for its stunning visuals and adrenaline-pumping action sequences while also receiving an Oscar nomination for Best Sound Editing.
7
Z for Zachariah (2015)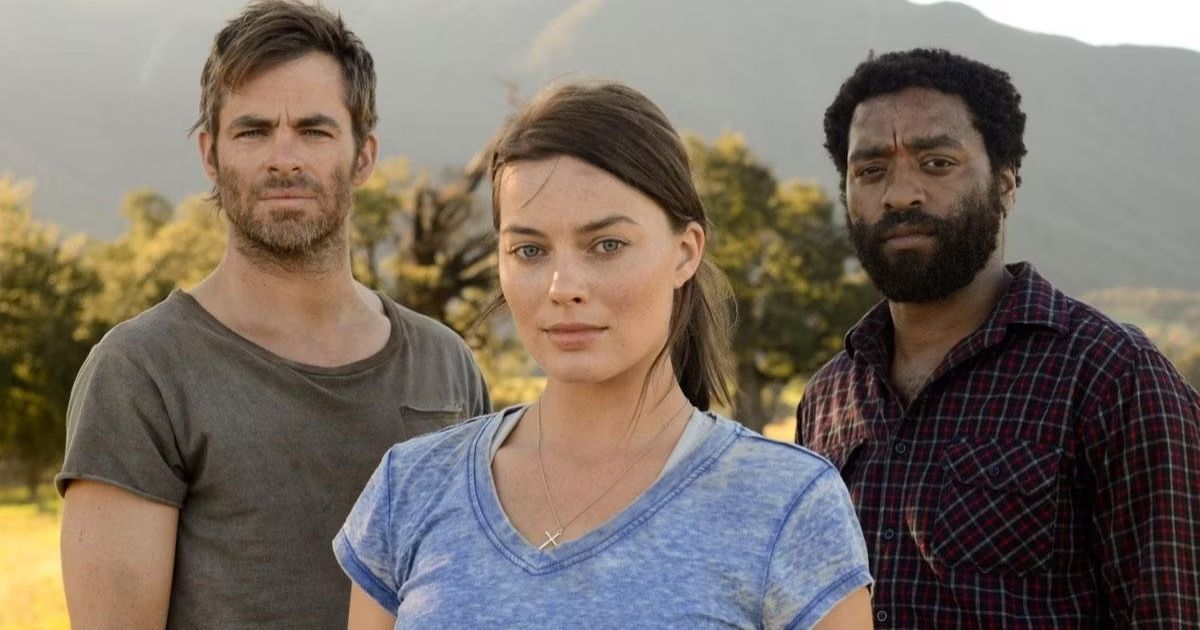 Chiwetel Ejiofor, Margot Robbie, and Chris Pine headline the 2015 apocalyptic sci-fi drama Z for Zachariah, appearing as a trio of nuclear-apocalypse survivors who may be the last people left on Earth, with the adaptation of the Robert C. O'Brien novel centering on a scientist John Loomis (Ejiofor) and miner Caleb (Pine) as they compete for the affections of seemingly the world's last living female Ann Burden (Robbie). The engrossing picture chronicles the group as they attempt to establish some sense of normalcy at the farmstead despite mounting tensions between romantic rivals John and Caleb.
Z for Zachariah had its world premiere at the Sundance Film Festival, where the compelling performances of its talented leads received widespread acclaim, with Screen International writing in their glowing review, "Featuring minimalist, expressive turns from its only three actors – Chiwetel Ejiofor, Margot Robbie and Chris Pine – this quiet but evocative drama has a slow-burn effect, leaving a tart aftertaste that's hard to wash away."
6
The Princess Diaries 2: Royal Engagement (2004)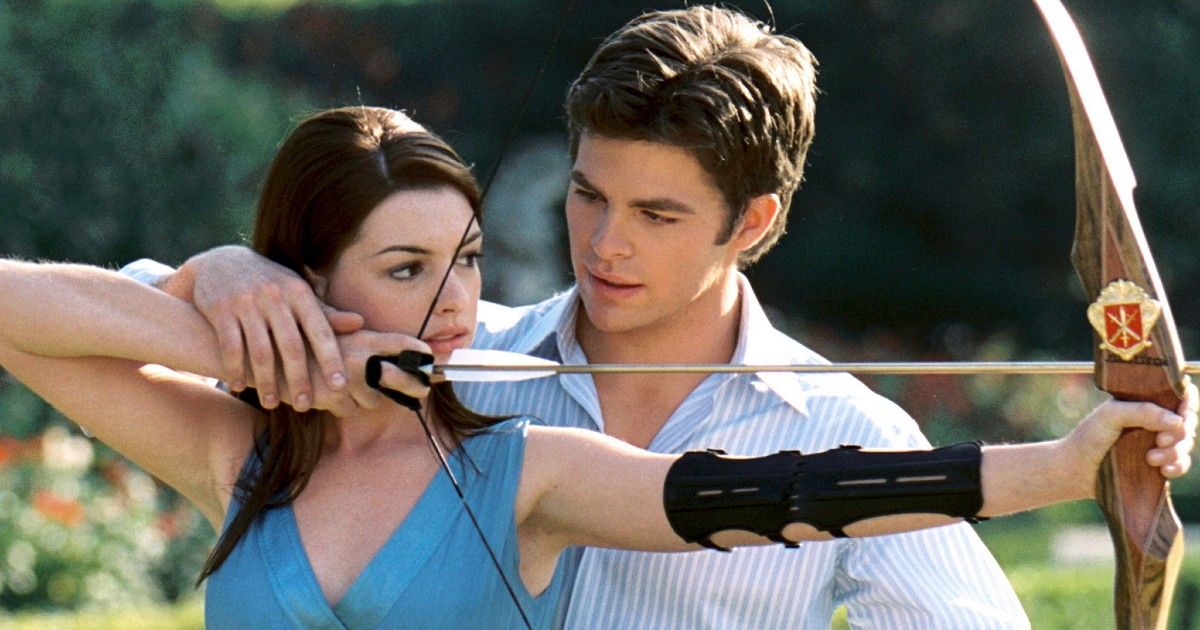 Chris Pine skyrocketed to stardom and delivered a swoon-worthy performance as the charming Lord Nicholas Devereaux in the 2004 romantic comedy The Princess Diaries 2: Royal Engagement, which once again follows the lovable Mia Thermopolis (Anne Hathaway) as she graduates from college and prepares to take over as ruler of Genovia as her grandmother Queen Clarisse is set to abdicate the throne. Mia is completely caught off guard when she discovers she must find a husband within 30 days, or she will forfeit being queen, and she finds herself falling for the dashing Nicholas despite being engaged to another man.
Related: This Movie Made Chris Pine Famous
The fan-favorite sequel to the beloved 2001 hit marked Pine's cinematic debut, and his sensational chemistry with Hathaway and his charismatic on-screen presence swiftly established the actor as one of Hollywood's most buzzed-about newcomers. Talks of a much-anticipated follow-up film have been ongoing for years, with Pine himself on board to reprise his career-launching role, telling Entertainment Tonight, "Yeah, I'm here! I'm here for it. Give me — give me a phone call or an email."
5
Dungeons & Dragons: Honor Among Thieves (2023)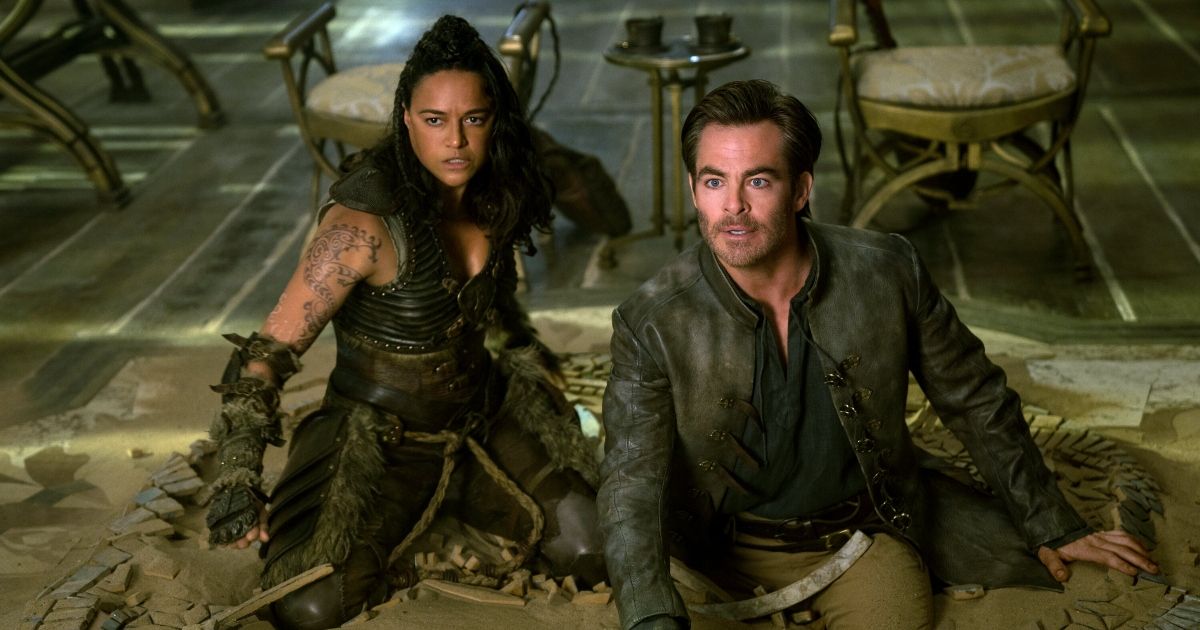 Chris Pine showcased his winning charisma when he appeared in the star-studded 2023 fantasy heist comedy Dungeons & Dragons: Honor Among Thieves, sharing the screen with actors like Michelle Rodriguez, Regé-Jean Page, and Hugh Grant in the dazzling cinematic picture inspired by the iconic Hasbro role-playing game of the same name. Pine is brilliant as a charming thief and barb Edgin Darvis, who assembles a band of misfits to locate and retrieve a highly-coveted ancient relic and finds themselves facing a wide array of colorful foes while on their exciting quest.
Pine's exceptional performance as the swashbuckling Darvis, as well as the comedy's lively humor and exciting action, helped make it a slam dunk with moviegoers, with the film earning an impressive A- CinemaScore and appreciation from critics. New York Magazine declared, "Dungeons & Dragons: Honor Among Thieves is the work of filmmakers who understand that the best way to take stuff like this seriously is not to take it seriously at all and to have fun with it. Other movies could learn from the example." A spin-off television series is currently in the works, while a direct sequel is also being considered by Paramount Pictures.
4
Spider-Man: Into The Spider-Verse (2018)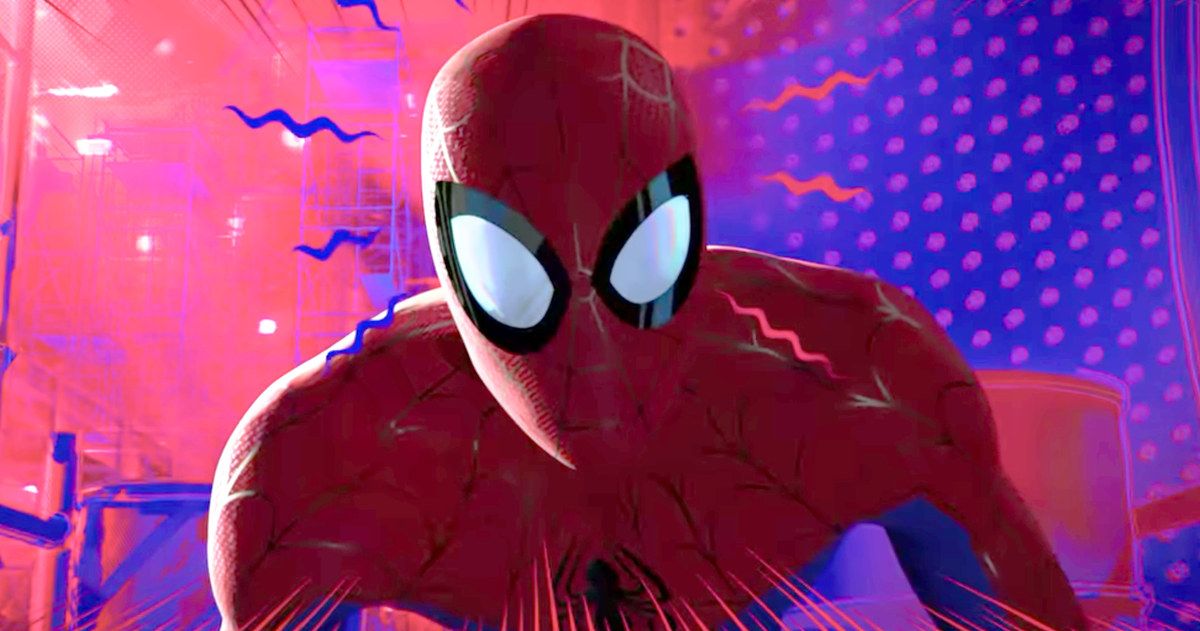 Phil Lord and Christopher Miller, the creative minds behind The Lego Movie, 21 Jump Street, and currently The Afterparty, bring their unique talents to a fresh vision of a different Spider-Man universe, with a groundbreaking visual style that's the first of its kind. Spider-Man: Into the Spider-Verse introduces Brooklyn teen Miles Morales (Shameik Moore) and the limitless possibilities of the Spider-Verse, where more than one can wear the mask.
After all these years, it's hard to believe Spider-Man: Into the Spider-Verse is the first animated film in the Spidey franchise. In addition to Moore, the hit film features an incredibly talented voice-over cast, including Jake Johnson, Hailee Steinfeld, Mahershala Ali, Brian Tyree Henry, Lily Tomlin, John Mulaney, Kimiko Glenn, Nicolas Cage, and Liev Schreiber.
Pine voices the role of 26-year-old native Spider-Man in Miles' dimension. Though he offers to mentor Miles, he is killed by the main villain, Kingpin, after the activation of the collider before he can do so. Pine's version of Peter Parker is a more competent and confident take on the character, the idealized version of the character that exists in the hearts and minds of fans. Fittingly, Pine gets to show off his vocals as his version of Spider-Man has a Christmas album.
3
Wonder Woman (2017)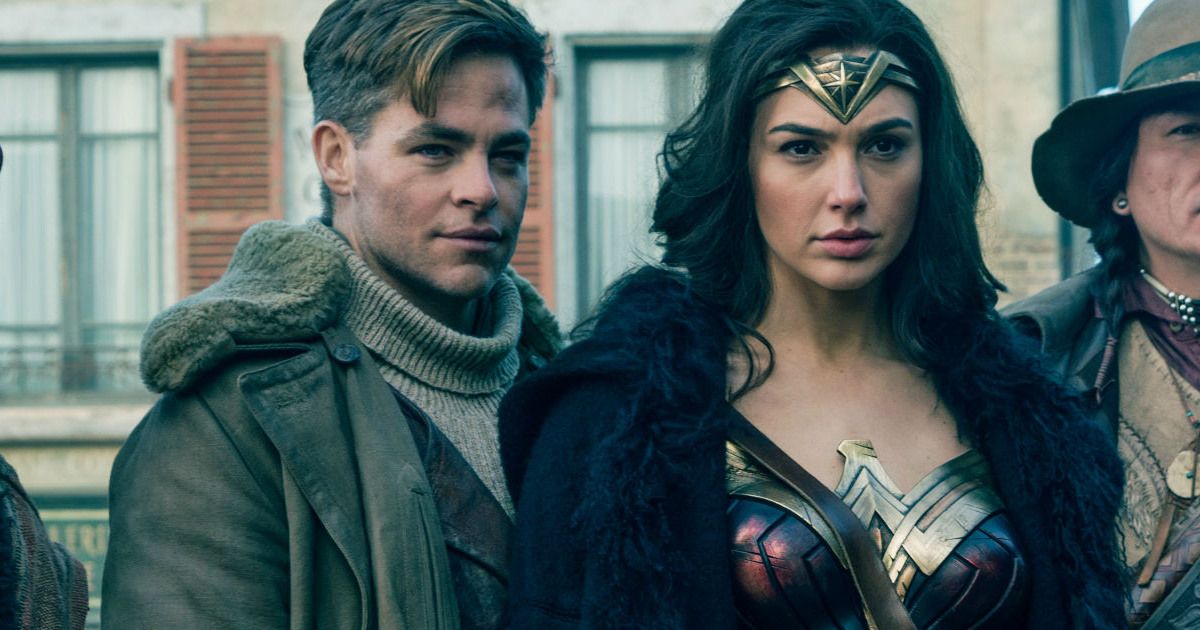 When a pilot crashes and tells of conflict in the outside world, Diana — an Amazonian warrior in training — leaves home to fight a war, discovering her full powers and true destiny. Such is the premise of Wonder Woman, the 2017 American superhero film. It's the fourth installment in the DC Extended Universe and the second live-action theatrical film featuring Wonder Woman following her debut in 2016's Batman v Superman: Dawn of Justice.
Pine plays Steve Trevor, an American pilot and the love interest of Diana. "I am an American pilot who's a spy," Pine told Entertainment Weekly. "It's like a boy's dream: You're either a spy or a fighter pilot. The first thing I wanted to be was a fighter pilot a long time ago. I wanted to be Goose [from Top Gun]." Pine shines in the role, offering a rare supporting romantic male lead. He was so popular and had such great chemistry with star Gal Gadot that the sequel, Wonder Woman 1984, made an entire plot point about bringing him back, to mixed results.
2
Star Trek (2009)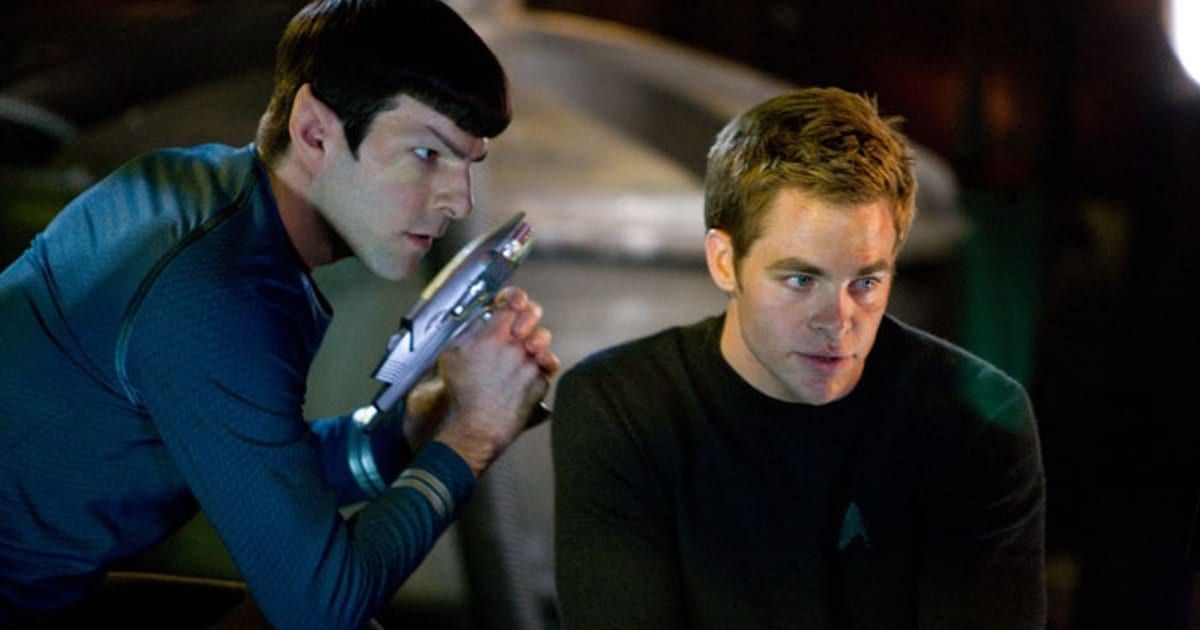 Speaking of airborne dreams, this brings us to the next film on our best-of list. 2009's Star Trek is the eleventh film in the Star Trek franchise, a reboot that features the main characters of the original Star Trek television series portrayed by a new cast. The film follows James T. Kirk (Pine) and Spock (Zachary Quinto) aboard the USS Enterprise as they combat a Romulan from their future who threatens the United Federation of Planets. The story takes place in an alternate reality because of time travel — also a behind-the-scenes attempt to free the film and the franchise from established continuity constraints while simultaneously preserving original story elements.
The idea for a prequel film that would follow the Star Trek characters during their time in the Starfleet Academy was discussed by series creator Gene Roddenberry in 1968. The 2009 end result was released to critical acclaim. It was a box office success, grossing more than $385 million worldwide against its $150 million production budget. It was followed by the sequels Star Trek Into Darkness and Star Trek Beyond in 2013 and 2016, respectively, with a fourth film in the works to reunite the cast.
Pine plays Kirk and brings a unique charm and humor to the role, in addition to the expected heroism and boldness. His portrayal is magnetic, and we can't help but root for him every step of the way — even when he makes some iffy choices here and there.
1
Hell or High Water (2016)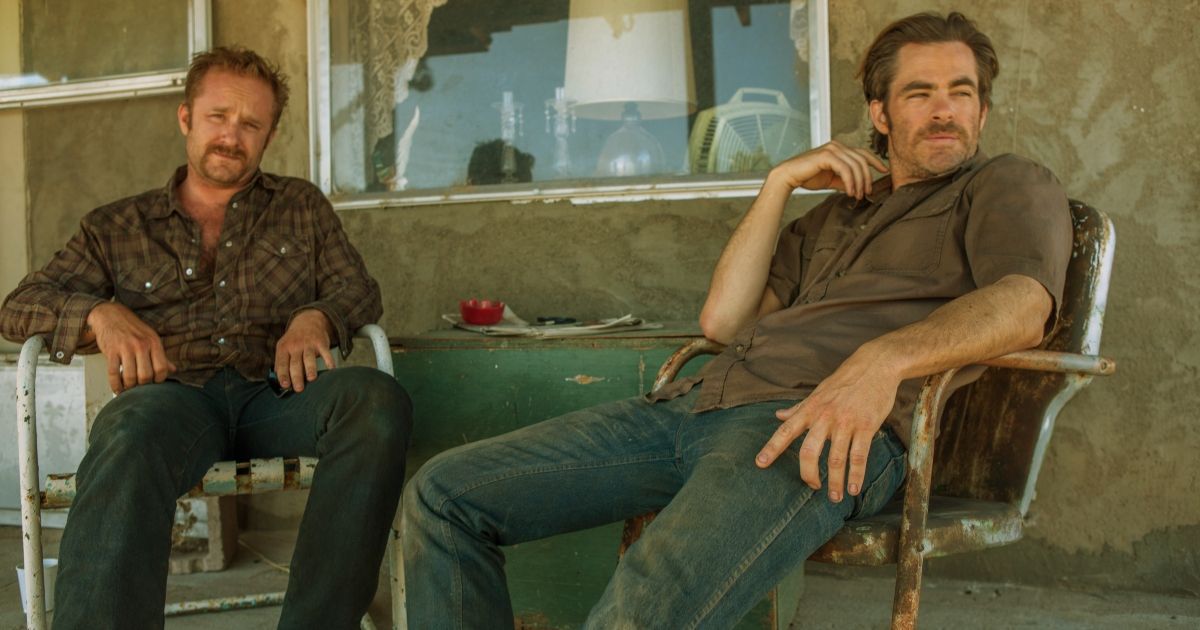 Hell or High Water was such a hit that a TV series adaptation is now in the works. The original film takes place in Texas and follows a divorced, unemployed oil and gas worker who teams up with his ex-convict brother to rob banks across the state. Meanwhile, a Texas Ranger nearing retirement tries to anticipate the next move of the thieves along the way. The film premiered at the 2016 Cannes Film Festival and was theatrically released later that year to critical acclaim — particularly for Pine, Ben Foster, and Jeff Bridges. It was nominated for numerous awards, including Best Picture at the 89th Academy Awards.
Pine plays Toby, the divorcee who serves as our main protagonist despite his criminal pursuits. One might argue Pine is too darn handsome for such a role, but his portrayal is effectively subdued, with the right scruffy look to match his status in the Hell or High Water universe. "It's about the failure of men to be intimate and vulnerable when they desperately want to be," Pine told Variety in discussing the storyline. "But they just don't have the language or the facility to do so. That was the big draw for me."