Online multiplayer games are the new normal. Isn't it? At least you can think about your boredom and can recluse it without much commitment or social gathering. The aftermath scenario of the Pandemic is trying to prove that. As per the data website, Statista, games like Call of Duty Warzone or Fortnight are at the top pick of their popularity regarding viewing hours in the midst of this year. These are the top multiplayer games with a lot more distinguished gaming interfaces. Roblox Corporation, as a creator of multiplayer games has recorded almost a 2.5x increment in the number of its daily users since 2020 and it is just about one multiplayer game manufacturer. There are many such 'Roblox' in the gaming market right now and competition is much higher. Let's leave that discussion to market analysts and talk about the best multiplayer games streaming right now. 
The main parameters to judge are the quality of the gaming interface, number of players that can participate in the game at the same time, and the level of competitiveness in the multiplayer games. So the selected multiplayer games are the following: 
25 Best Online Multiplayer Games
1) Valorant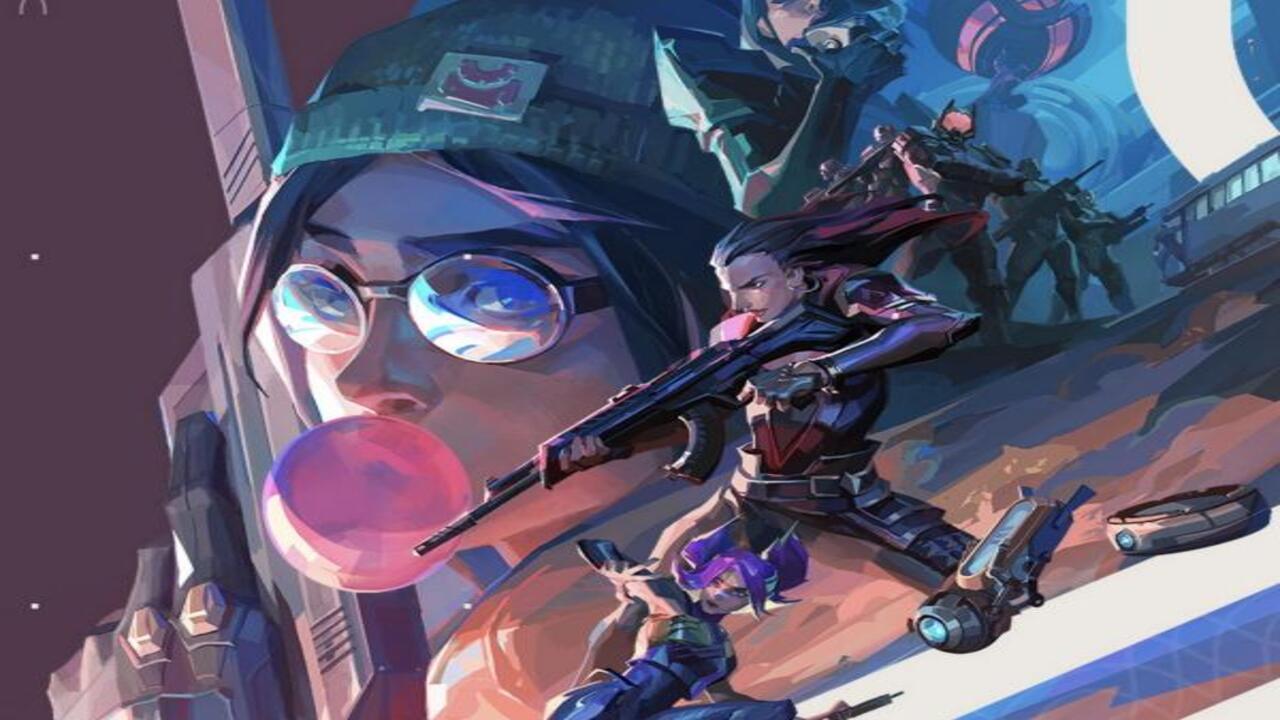 Number one on my list of the top online games to play with friends would be Riot's relatively new and uber-popular tactical FPS title Valorant. Inspired by OG games like Valve's massively popular title Counter-Strike and Blizzard's Battle Royale game Overwatch, Valorant is a thrilling, 5-v-5 action game that involves proper strategies and teamwork.
Released in 2020, Valorant is a free online multiplayer game that is currently only available for Windows and Mac OS-based PCs. However, mobile gamers would be happy to hear that Riot has already confirmed to bring the game to Android and iOS soon.
In this game, you can team up with up to five of your friends simultaneously and play the different modes of Valorant. However, no matter what the mode, you and your friends' main objective would be to eliminate the other team on the server by killing all their members and garnering rounds.
Although there are a lot of other elements and factors at play here, the basic thing about Valorant is that you will need good aim and proper knowledge of the multiple maps in which the game is played. You might find it difficult at first but once you figure it all out, there is nothing more fun than enjoying Valorant with your friends.
Developer: Riot Games
Platform(s): PC
2)  PUBG: Battlegrounds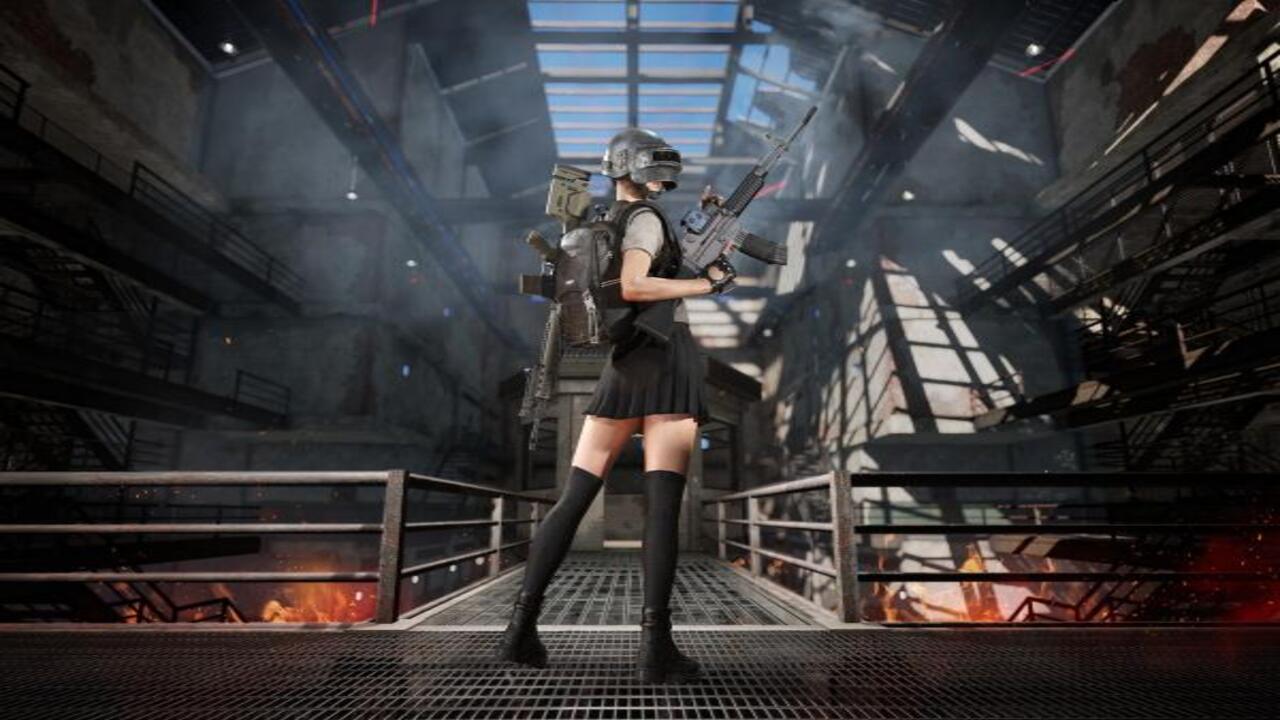 One of the most popular online multiplayer games of all time, PUBG: Battlegrounds is a pioneering title that primarily popularized the concept of "Battle Royale" games. So, in battle royale games, you, your team of three friends, and, 96 other players land on a virtual island without any possession. 
Now, on the island, you have to roam around and loot items like guns, health kits, energy drinks, and other relevant things that will help you to fight off your enemies and survive to become the last team standing. Also, there is an imaginary circle that timely closes in on the map to bring all the surviving players closer and closer. Players caught outside the ring gradually lose HP (health points) and eventually dies.
It is a fun concept that has been much loved by players all across the world. This is why PUBG has flourished on every platform, be it on PC or in the mobile gaming sector. Although the PC version of the game was sold on Steam at a price after it was released, Krafton, the primary publisher, recently made the game free-to-play. On mobile, it was always available for free.
Developer: PUBG Corporation, KRAFTON.inc
Platform(s): PC
3) Apex Legends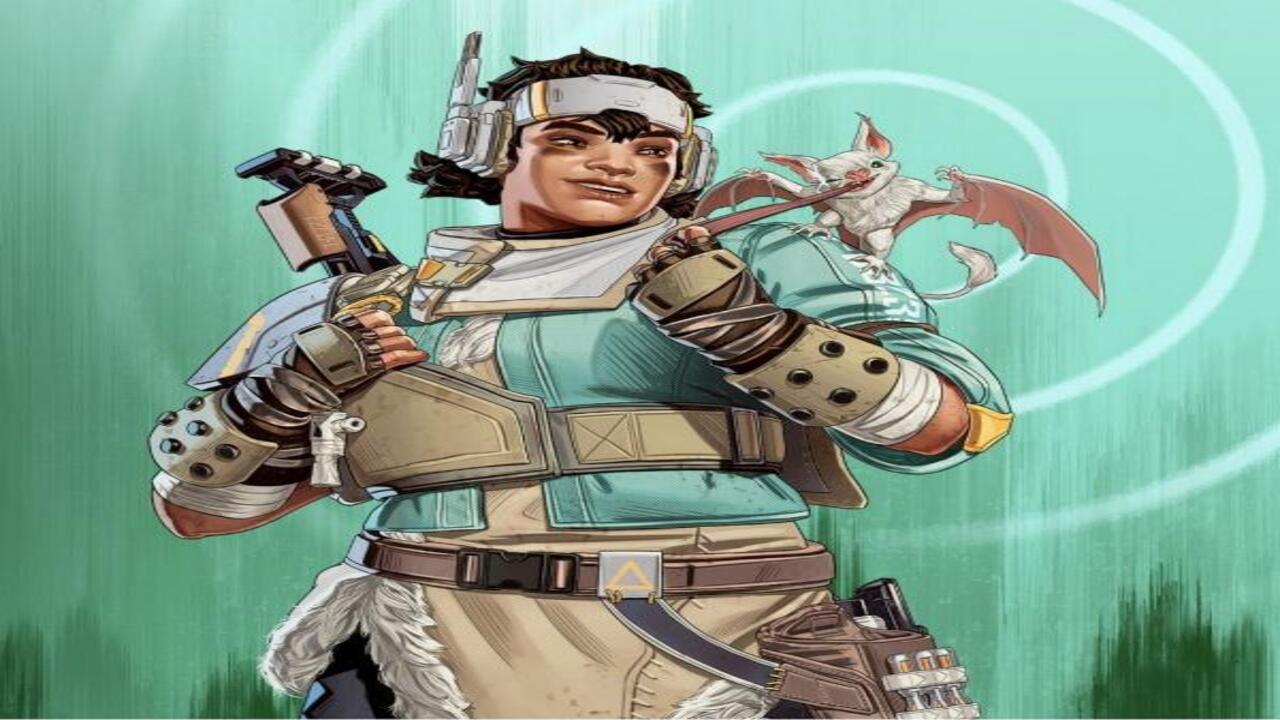 EA and Respawn's answer to PUBG: Battlegrounds, Apex Legends is a fast-paced battle royale title that you can play with up to two friends at a time. It is similar to Valorant and has numerous characters called "Legends" who have their own unique abilities. Players can choose from the ever-growing roster of legends and land on a vast map with hundred other players to be the last man standing.
Apex Legends is also available on multiple platforms as I mentioned above. In fact, Respawn and EA launched the much anticipated mobile version of the game earlier this year and it has become one of the most popular online multiplayer games in the mobile gaming sector in numerous countries across the world.
So, if you and your friends love some fast-paced, gunfighting action, Apex Legends is the game to go for. It is also a free-to-play title. However, you can get some sick cosmetic items to show off to your friends and use them in your game.
Developer: Respawn Entertainment, Panic Button Games
Platform(s): PC
4) Fortnite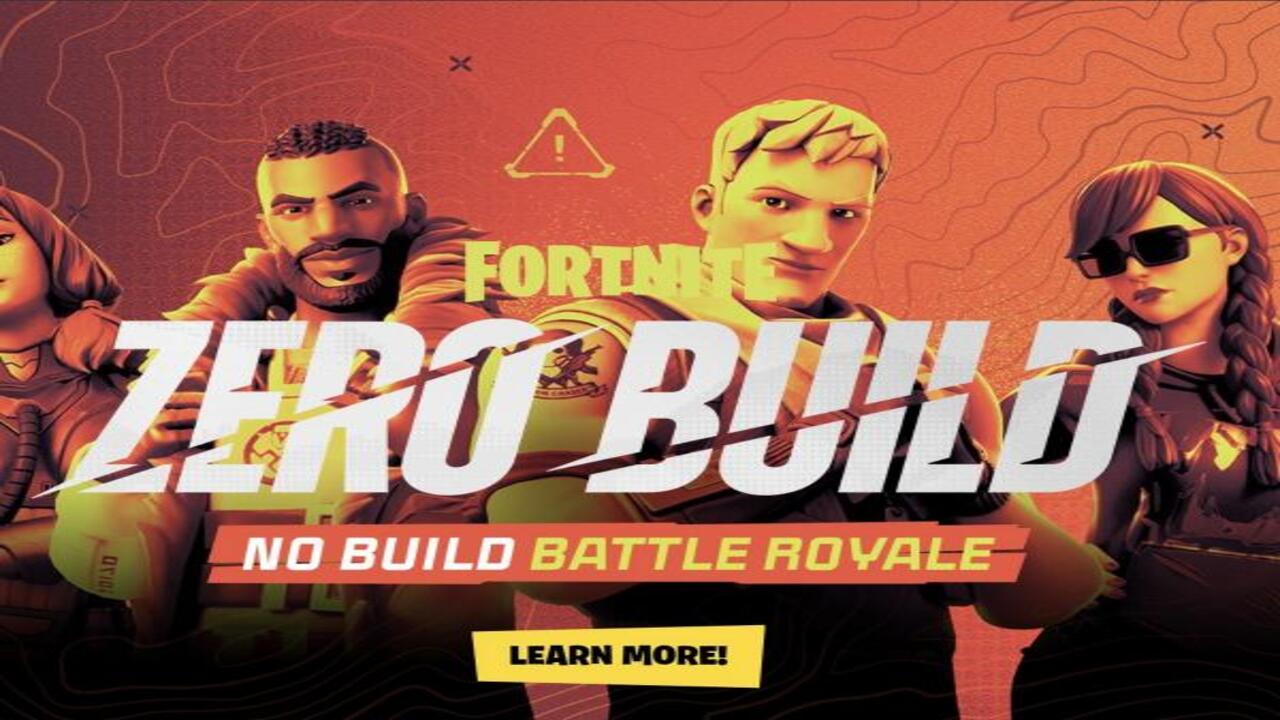 Fortnite is one of the OG battle royale titles that has been loved by players all over the world. It is similar to other battle royale games like Apex Legends and PUBG. So you can team up with three of your friends and jump on the battleground for some unmatched gunfights.
Now, Fortnite's gameplay concept is the same as its competitors, though there is a unique factor to it. Unlike in other battle royale games like PUBG, in Fortnite, you and your friends can destroy anything you see in the virtual world, be it a building, tree, house, or car, and collect all the materials like wood, steel, and concrete. So, when, say, you and your team are being attacked, you can use the collected material to build your own covers and structures with windows and doors. This gameplay concept is similar to the primary gameplay concept of Minecraft, which is another uber-popular multiplayer title.
So, if you are a fan of the battle royale genre and like the concept of Minecraft, you and your friends can surely check out Fortnite. Other than being a mere battle royale title, Fortnite is also Epic Games' hub for organizing various virtual live events like music concerts with popular artists such as Ariana Grande, Marshmello, and Travis Scott.
Developer: Epic Games, People Can Fly
Platform(s): PC
5) Among Us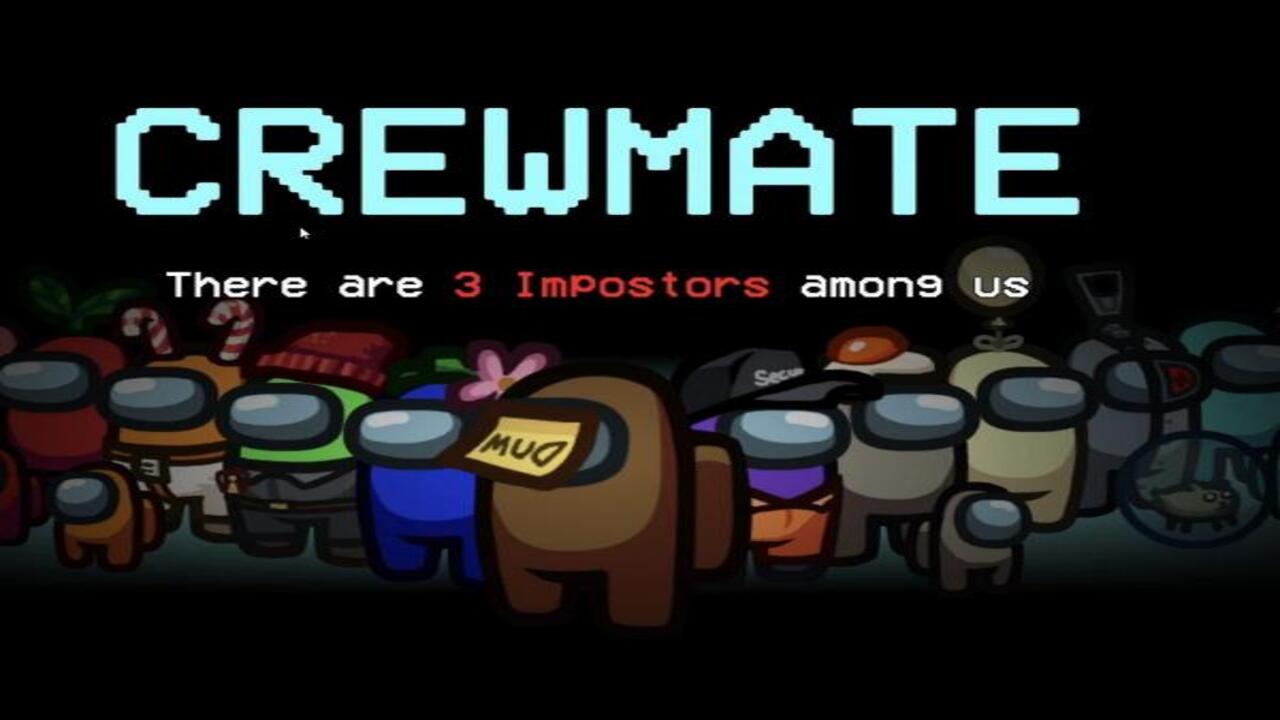 Among Us is a simple yet really interesting online multiplayer game that can be played by 4-15 players. It is an unusual game and relies on real-world conversations among players to determine who amongst them are "imposters."
Now, I am sure you have come across the term imposter or the name of the title on the internet at least once in the past couple of years as the game became viral during the peak of the COVID-19 pandemic. In fact, due to its popularity, Discord, which is one of the most popular social communication platforms used by gamers, garnered millions of new users as they joined to play Among Us with their friends.
Furthermore, the game is entirely free-to-play and anyone with a medium to low-spaced PC can play the game. It is also available on multiple platforms like smartphones, high-end gaming consoles, handheld consoles, and PCs. So, if you and your friend group are into conversation-based multiplayer games, Among Us would be a perfect choice.
Developer: InnerSloth LLC, PlayEveryWare
Platform(s): PC
6) Minecraft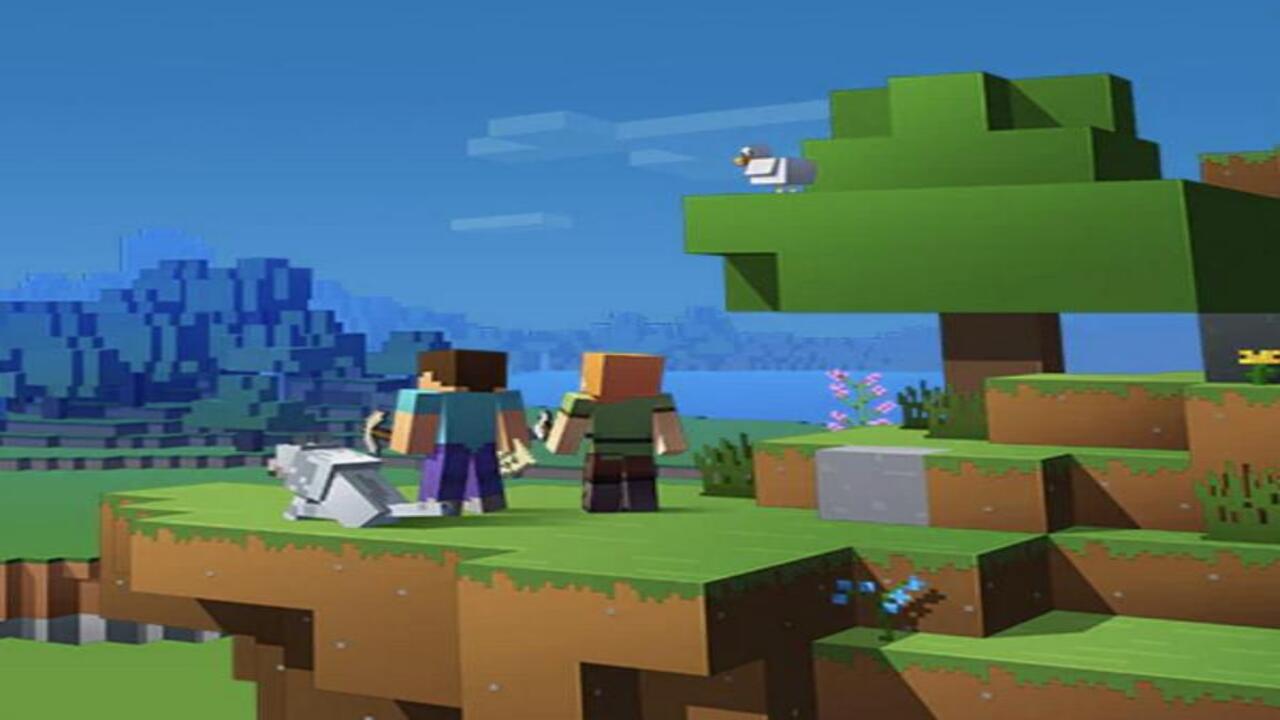 If you love building virtual worlds from scratch, then Minecraft would be your favorite game. However, if you ever feel lonely in your Minecraft world, you can add your friends and bring them to the pixelated world for some fun times. Although, it is worth mentioning that you will need to do some technical things to play the multiplayer mode of Minecraft. You can check out this official Minecraft support page to know more about it.
Now, once you set it up and bring your friends to the Minecraft world, you can do a lot of stuff with your buddies. You guys can mine for resources together, build structures together, and even take on virtual monsters, spiders, and skeletons. So, go on and join the Minecraft world with your friends for some fun time that is appropriate for all ages.
Developer: Mojang Studios, 4J Studios, XBOX Game Studios, Other Ocean Interactive 
Platform(s): PC
7) Fall Guys: Ultimate Knockout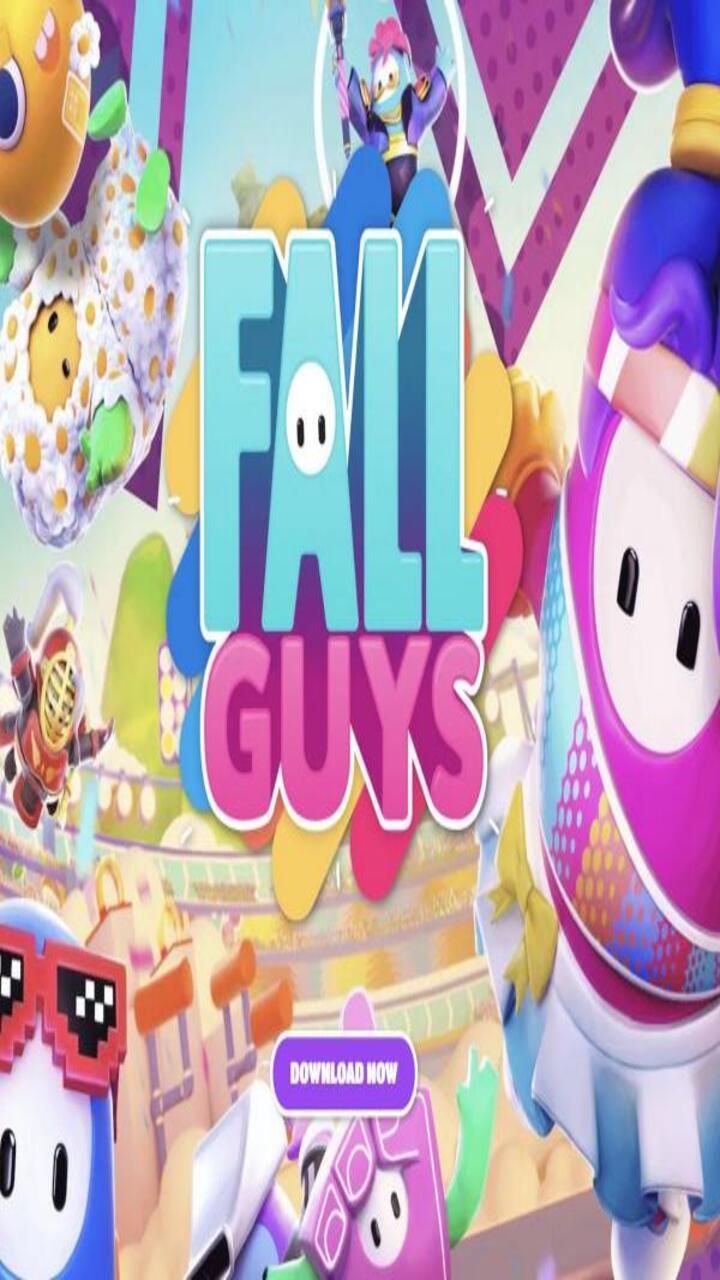 Fall Guys: Ultimate Knockout is a unique battle royale game that you can enjoy with your buddies. Although it falls under the battle royale category, the game does not involve killing or gunfights. Instead, 60 players compete with each other on random, knockout-based mini-games such as tag or an obstacle course, where they have to eliminate other players and become the last man standing.
You can play Fall Guys with your friends online and compete with each other in fun games that are inspired by games from childhood shows like Takeshi's Castle, Wipeout, It's a Knockout and more. So, if you love the concept, you can start playing Fall Guys with your friends right now via the above link.
Developer: Mediatonic
Platform(s): PC
8) Call of Duty: Warzone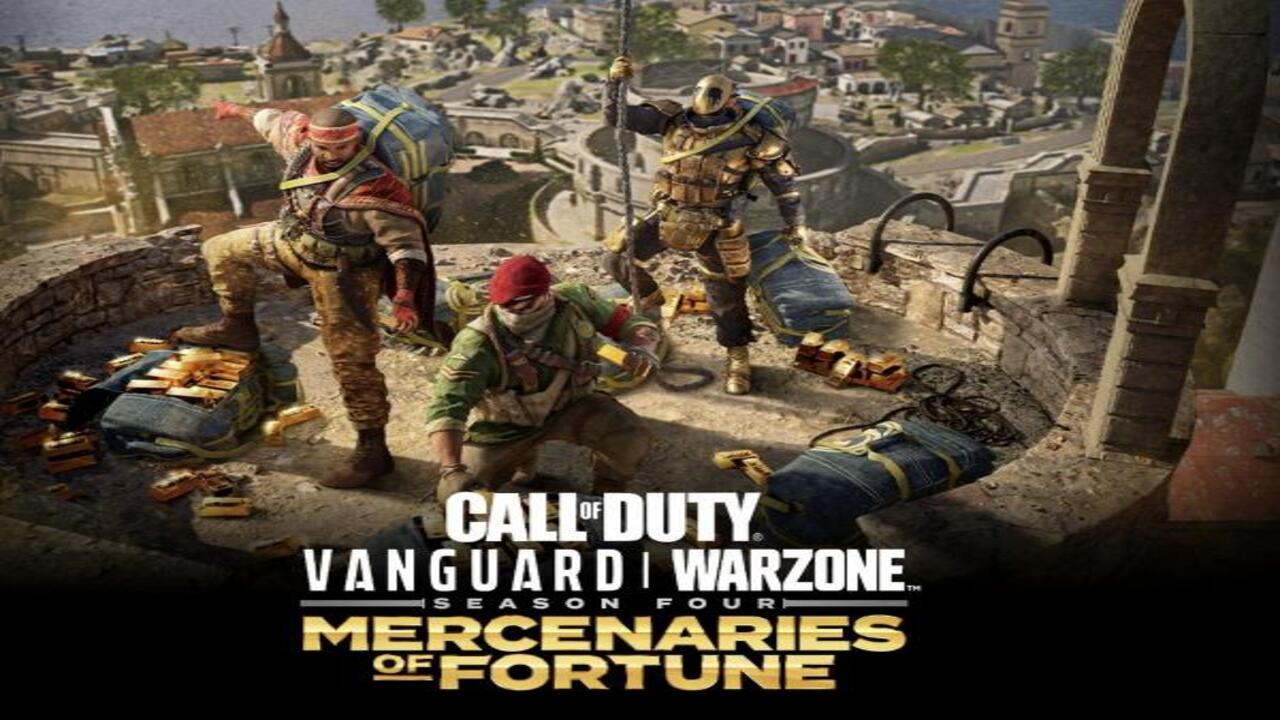 Another battle royale title on this list is Call of Duty: Warzone. It is a PUBG-like action-survival game that you can enjoy with your friends. The game is a part of Activision's uber-popular Call of Duty series of games and allows up to 150 players to battle against each other, though the number sometimes goes up to 200 in some limited-time game modes.
So, if you are a COD fan or you know someone who is a massive fan of the game, you guys should get together for a COD: Warzone match and experience the title. I am sure you will love teaming up with your mate(s) and competing with other teams from across the world. So, do give it a try from the above link.
Developer: Raven Software, Infinity Ward, Treyarch, Sledgehammer Games, Beenox, High Moon Studios, Toys for Bob, Demonware, Activision Shanghai 
Platform(s): PC
9) Rocket League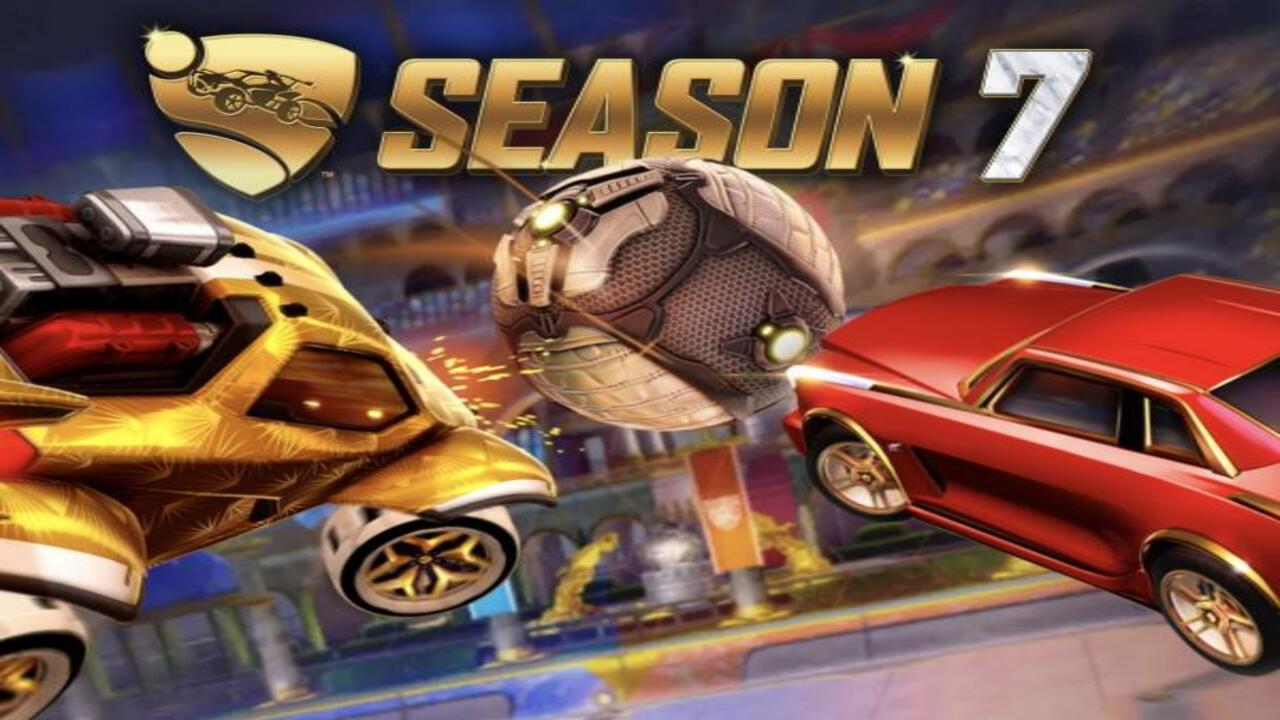 Rocket League is a fantasy-sports title that you can enjoy playing with your online friends. I mean, who would not love to drive coked-up, rocket-cars and knock a giant football into the goal with them before their opponent? Well, that's what you gotta do in Rocket League!
Now, Rocket League can be played on LAN or online, considering you add your friends to the platform on which you are playing the game. Furthermore, it is available on multiple platforms such as PlayStation and Xbox consoles, Nintendo Switch, and PC, and you and your friends can use a mouse and keyboard or a game controller to play the game.
Developer: Psyonix
Platform(s): PC, Playstation, XBOX 
10) League of Legends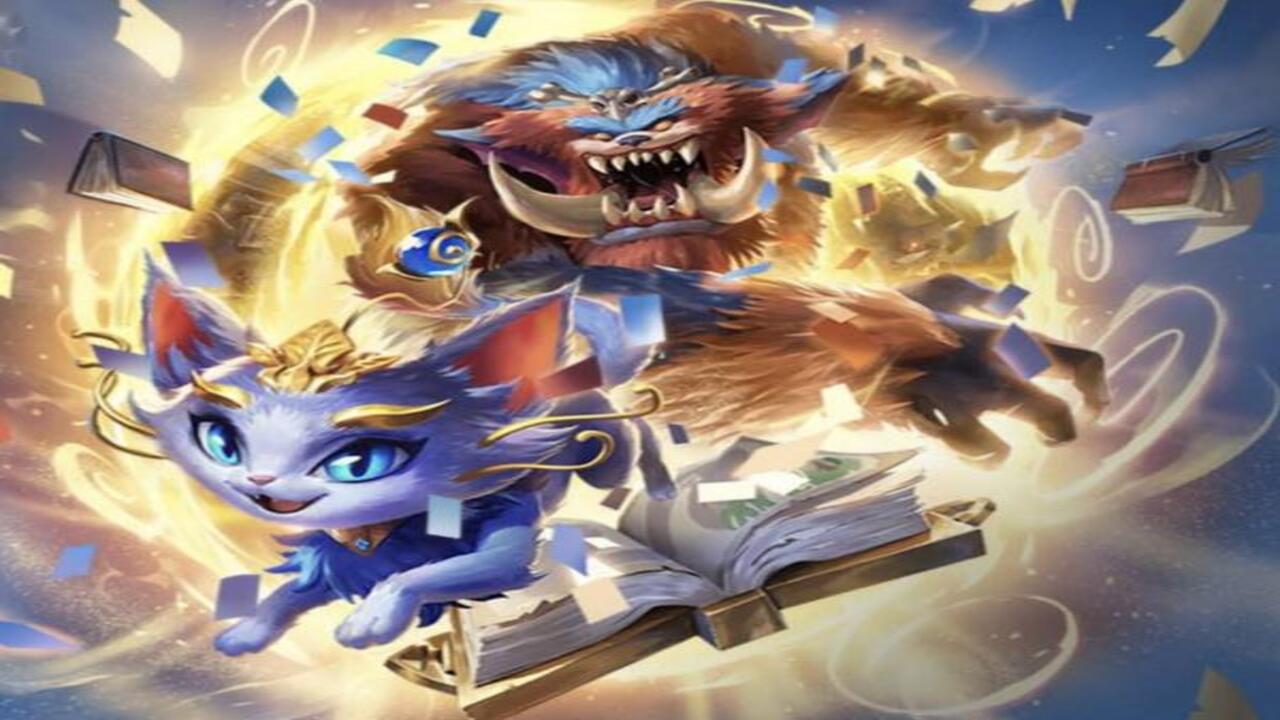 League of Legends or LoL is one of the most popular multiplayer games and comes under the multiplayer online battle arena (MOBA) category of games. Although it is complicated and might be difficult to understand if you are playing for the first time, there will be nothing better that you and your friends will like after getting the hang of it.
You can invite and team up with your friends to create a five-member team and join a virtual map where you will fight a similar team. You and your teammates can choose your Champions, LoL's in-game characters with unique abilities, from the game's ever-growing roster and tactfully fight off your enemies on the battlefield. The primary objective of the game is to destroy the structures that the enemy team is guarding before they destroy yours.
So, if you and your friends are fans of MOBA games, League of Legends is just the game for you. Although you can also try out Valve's Dota 2, which follows the same concept but has different characters and map design. Hence, try both the games with your friends before committing to one of them.
Developer: Riot Games
Platform(s): PC
11) Splitgate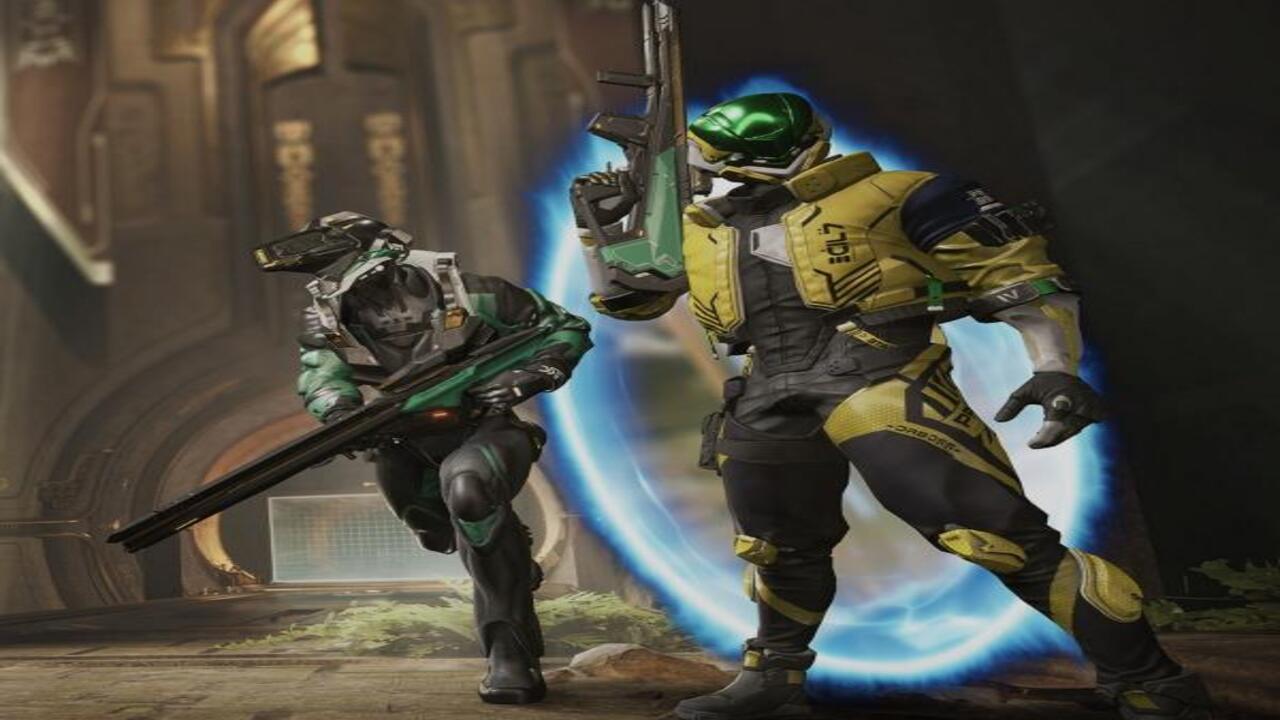 Splitgate is a free-to-play FPS (first-person shooter) game that you can play with your friends. The game follows a Halo-like science-fiction theme where you or your friends can create wormhole portals at specific points on the map and travel through them. There are various weapons to choose from and the game also provides exotic locations for players to fight in and use them to their advantage.
So, if your friends' circle is into action-packed, fast-paced games, you can try out Splitgate from the above link right now. Try it out with your friends and let us know your experience in the comments.
Now, these are some of the multiplayer games that I think you should play with your friends. I am sure you enjoy your time with your online friends, playing the above games. However, it is worth mentioning that some of the games require hardcore practice and they are not easy to master. Nonetheless, you can join them with your friends in your free time daily, and I am sure you guys will get better in no time.
Developer: 1047 Games
Platform(s): PC
12)Team Fortress 2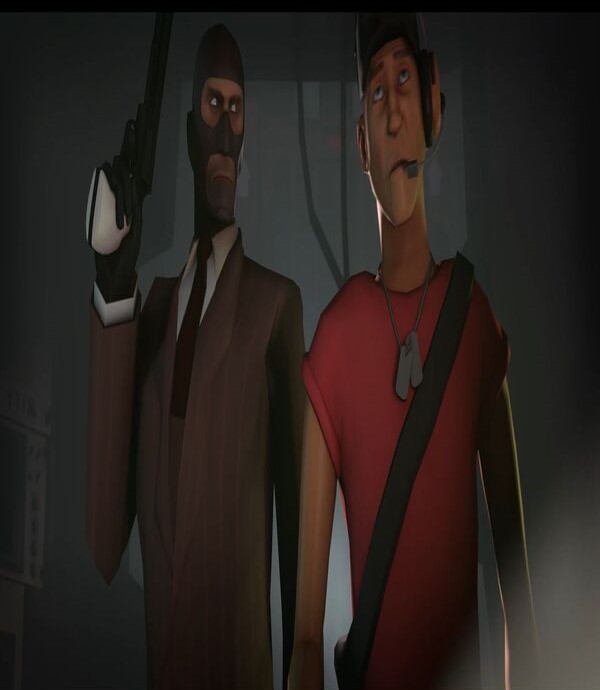 Team Fortress 2 (TF2)manufactured by Valve, is a multiplayer game to fall for, not for its gaming interface but for the level of shooters it has upped. The game is already a decade old and many other gaming platforms have imitated the same interface that TF2 introduced a long back and continues with almost the same. But still, the retro charm of the shooters in this game has been beyond reach and TF2 has garnered a base of popularity among the generations.  
The technique of First-Person Shooter(FPS) was innovated in many games such as Overwatch. Valorant or in Rainbow Six Siege but still, TF2 has yet to go out of the trend. Interestingly, the FPS experience of this game is so obvious that in the character if you scream for medic help, the enemy camp medic will come to you, not to treat you but to harm you with all his might. The movement of different classes varies in a great length, though. 
Talking about the effects, this game wouldn't score too much. The old maps available on the game are the most hecks but the newer maps such as Moldergroove are not too much boring. The characters are really not too much to be remembered in Fortnite but if you want to have the retro look and no-frills gaming characters, then this game is apt.  TF2 has still a presence and it is the reason that people still crowd in their hosted events and the online presence is also very high. You can play the game for free on the Stream platform. 
Developer: Valve 
Platform(s): PC
13)Dota 2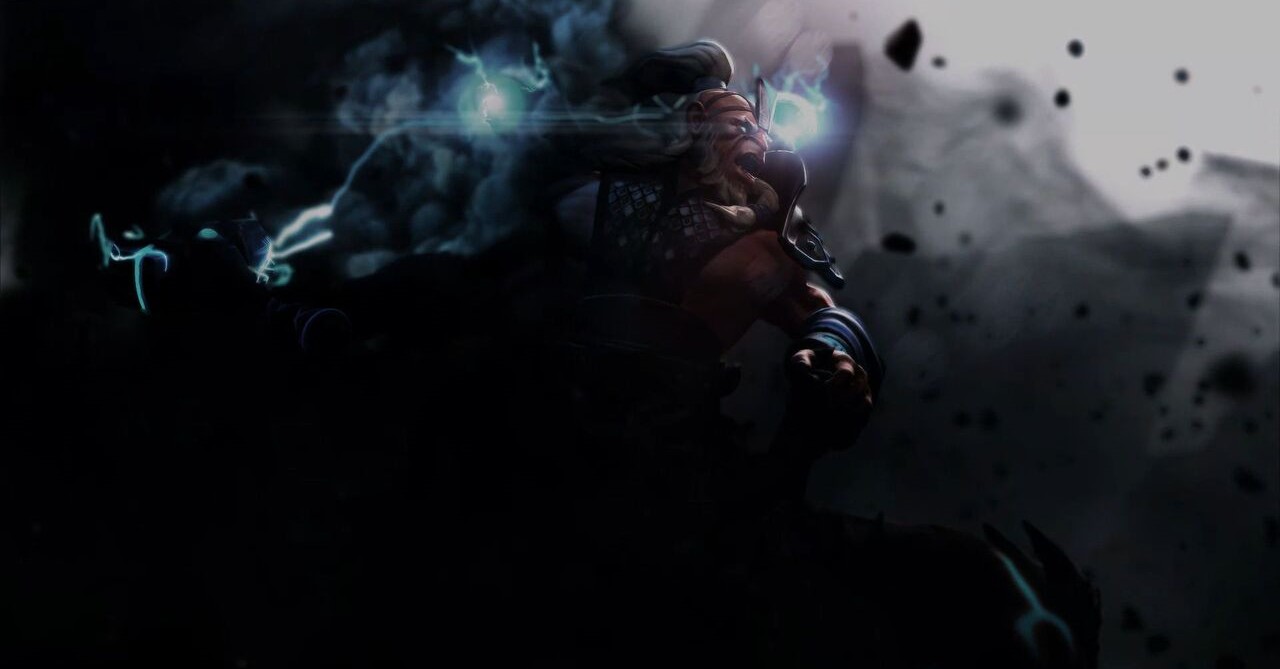 Defense of The Ancients 2 or DOTA 2 comes under the unique class where the game provides the MOBA (Multiplayer Online Battle Arena) interface completely free. There are whooping 111 gaming characters in the game with unique characters and entities for each of them. The game may not possess the unique flair but arguably it is the best MOBA played ever. The basic structure of the game is more or less based on the combat scenario between two camps and those are Dire and Radiant. There are strongholds of these two camps and you have to reach your enemy stronghold after clearing the enemies. But remember, in this game, enemies can respawn. 
To master the MOBA expertise, DOTA 2 gives you a unique tutorial set that basically includes all the steps of the game starting with the one-to-one fight. With the level of complexity, there will be a fight sequence of 5-to-5. With gaining the needed expertise, the tutorial would set you up against any newcomer to give both of you a real gaming-like experience. After completing the tutorial, you will be rewarded with a prize or points. At the starting time, you will be paired up with someone who is also a newcomer. After spending a few games, you will be worthy of moving to the next level.   
DOTA 2 is completely free and by completing stages, you can avail many points by playing games on this platform. There is one International Battle pass also available for 9.99$. With this coupon, you can also avail many exclusive participation and rewards. 
Developer: Valve 
Platform(s): PC
14)Final Fantasy XIV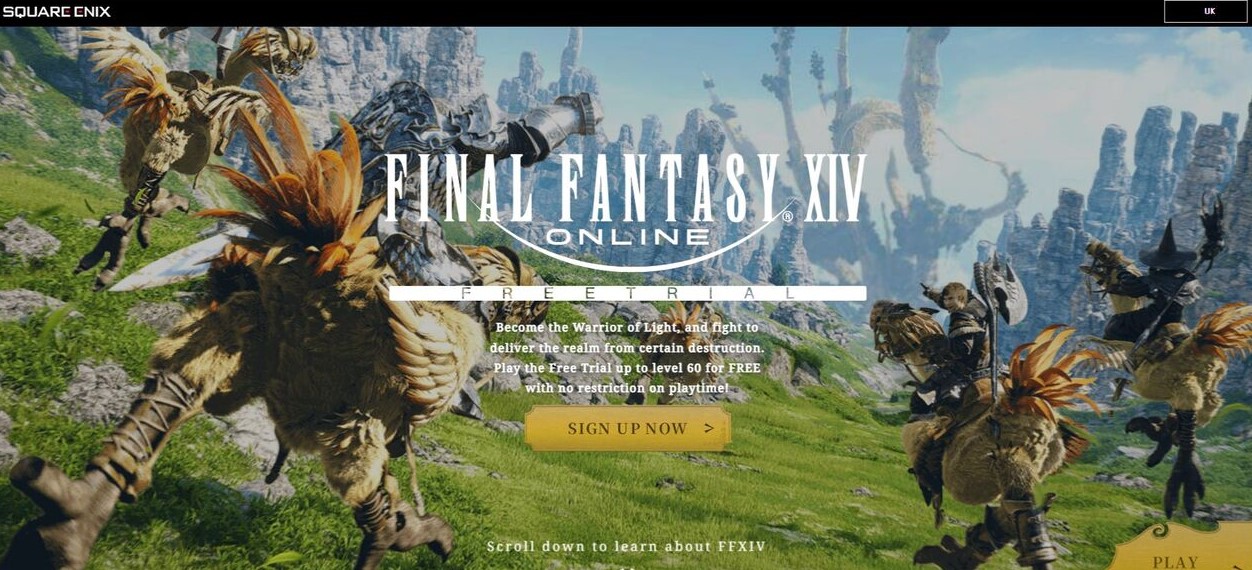 Now it is the time to include one game from the MMORPG(Massively Multiuser Online Role Playing Gaming Game) section and Final Fantasy XIV has many reasons to be in the top position in that league. The game culminates with a rich background of characters paired with a stellar range of figures and musical scores. Gamers have termed the whole background as a part of rich content. The stunning visuals, settings, and dialogue of the characters have made it more engaging than ever. 
It is the background of the story that the game weaves, completing every turn of the game. You have to carefully note every point of the story or the game that may help you in the later stage to complete the game. Final Fantasy XIV can take too much time to complete the game and you can not skip any stage to hop on the later stages to complete the game. As being a subscription-based game also, you can't take any step on your own. 
The monthly subscription fee for every character on Final Fantasy XIV is 12.99 USD. You can take a maximum of 8 characters. For creating multiple characters on a single server, you have to spend 14.99 USD. 
Developer: Square Enix 
Platform(s): PC
15)Counter-Strike Global Offensive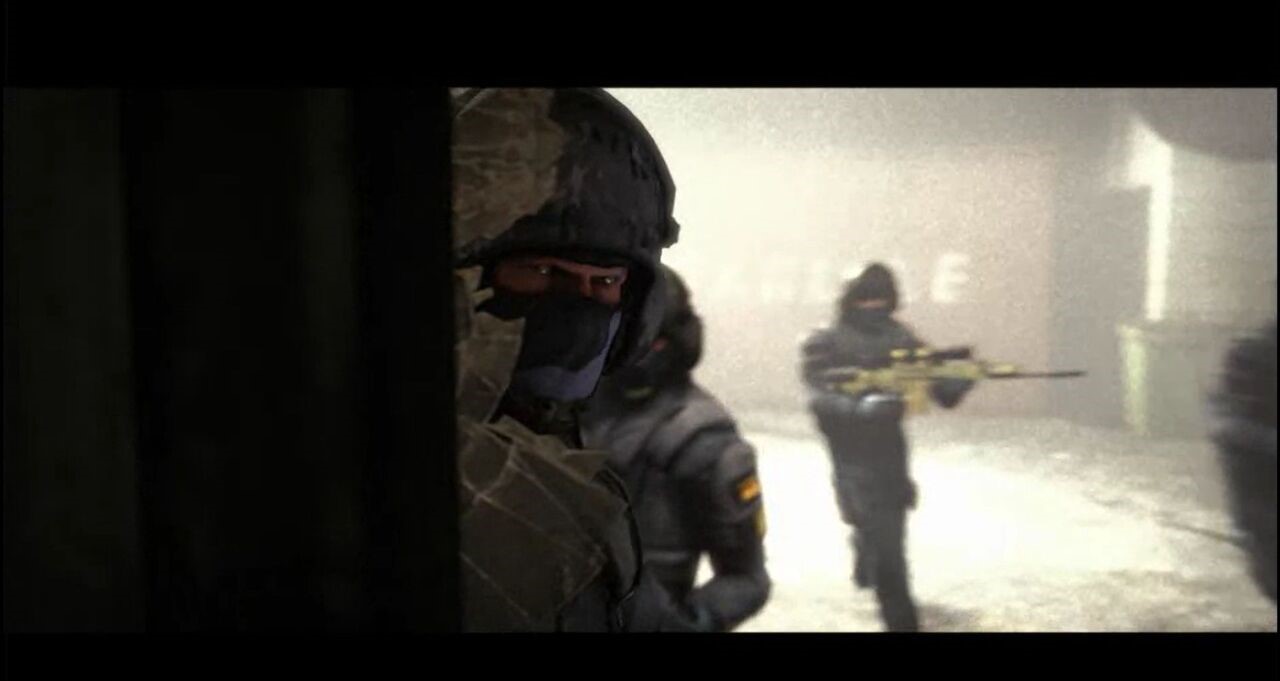 If there is a discussion on the multi-player game of our time, then one is as common as it is the cream in Wimbledon. This is the very nature depending on which Counter-Strike (CS) has been trying to stay in the popular culture. CS has become old and game developers know that it's hard to touch other games by comparing themes. That's why the game has been declared free to play. In a penniless experience, there is hardly any combative game that can give a similar experience as CS does. 
CS: Global Offensive can be downloaded from Steam free and it takes much smaller space in your system's hard disc compared to Overwatch. The standard mode of the game scenario revolves around saving a bombing site or exploiting it. In this game, there you will get 15 elimination-style rounds and the champion will be decided based on the winning party. There are parties like terrorists and counter-terrorists. Another mode is the Hostage. Here, terrorists defend the hostage whereas counter-terrorists have to rescue them from the grasp of the terrorists. 
In CS: Global Offensive, the solo matches are constituted with 16 players whereas team matches are for 18 players. The game can be felt outdated as the maps are still primitive in look. 
Developer: Valve 
Platform(s): PC
16)Grand Theft Auto V(GTA Online)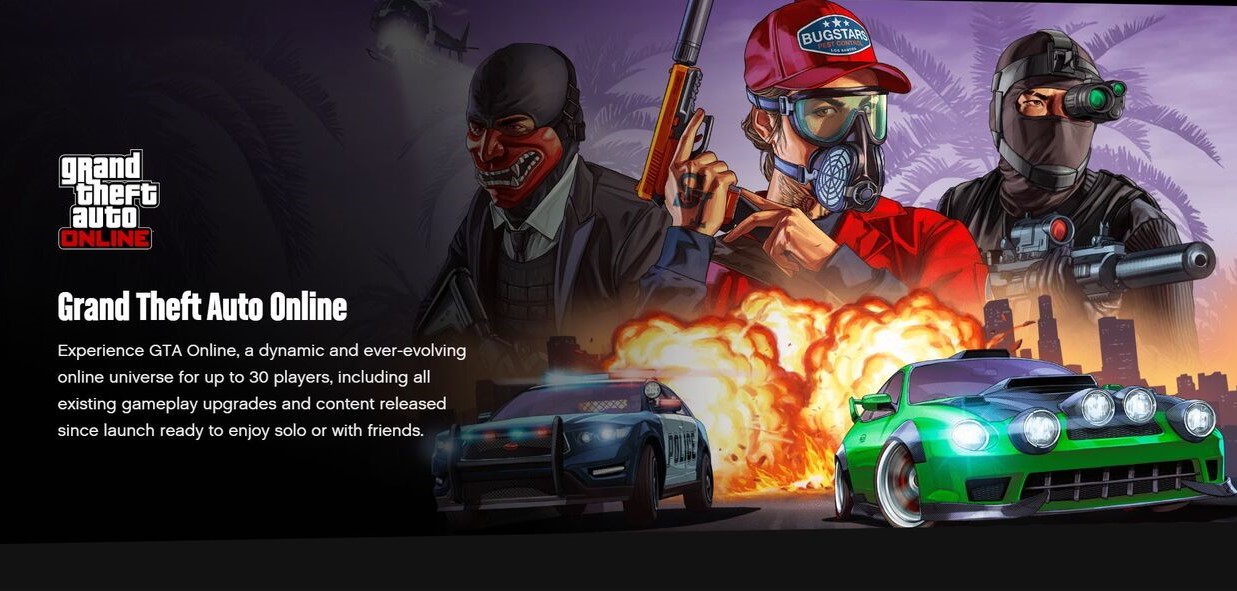 Grand Theft Auto is another cult fiction game famous for all the realities shown in the game. Sometimes you may feel you're a gangster from 80's America where you can plan about theft, commit theft, chill, and dabble with your opponent gang lords. The background of the game starts in Los Santos, almost similar to Los Angeles. The other parts are also some attempts to copy the metro cities of the USA. 
You'll see the characters in the game are so mobile phone-centric. They use their smartphones for making deals, chatting with friends, and whatnot. Even, you will see Life Invader as a copycat of Facebook in a satirical tone. There are few segments in the game that can be felt as distasteful and GTA V has already been declared as for adults. Apart from that, the game has many multi-stage events where your decision can push you into a chaotic situation. All of the stages of the game can be played multiple times and every time you can change your decision to start from a new position with a new crew and hoping not to be driven to a more spiteful situation. 
GTA V has over 500 missions and worldly activities to spend time on. But prices are high for this game and different for both XBOX and PS. 
Developer: Rockstar Games 
Platform(s): PC, XBOX, PS 
17)Garry's Mod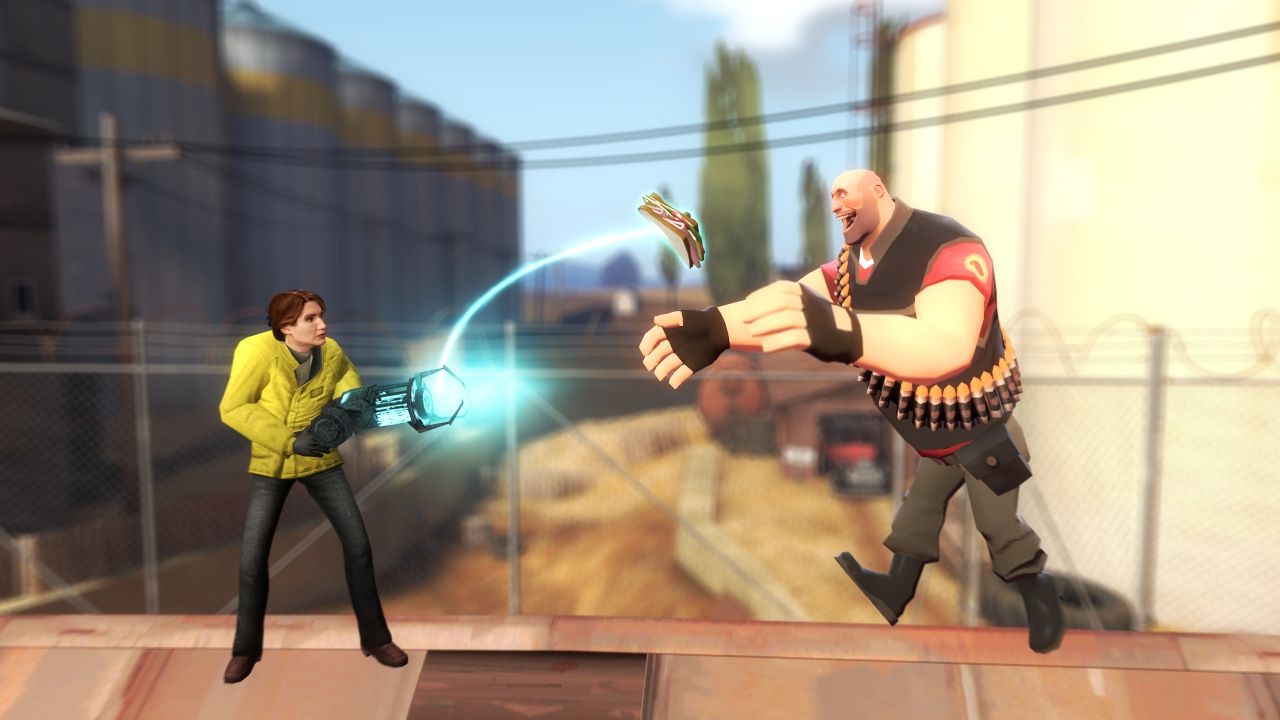 Garry's Mod is different from a typical game where you must reach a destination. Rather, this is a game where you can build anything with the ingredients and use it to buzz off obstacles from your way to reach a point. Or you'd have to get a competition or blockade to build the contraption you want. There are multiple modes in the game and you can choose any one of those. 
You can play the game in either single or multiplayer mode. You can notice many players in the same race with you building something or running to get the same thing. You can ploy obstacles for them. You can also join a server with peers and can make things on your own. That's how you can give the game a different shape. That's the beauty of this game. 
Garry's Mod doesn't come with any planted instructions, which can be one of the loose points of the game. 
Developer: Facepunch Studios
Platform(s): PC
18)Hunt: Showdown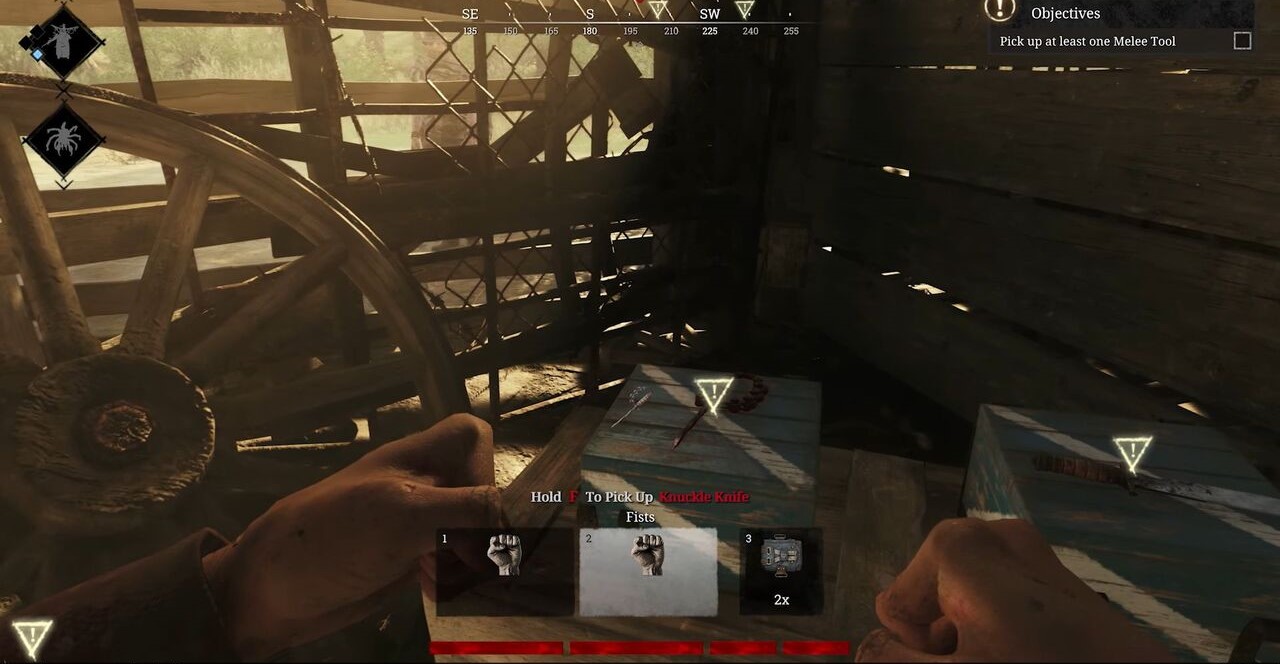 The Hunt game is a completely different experience as it creates AI-made demons and gives you Victorian era-technology to kill those and defeat other competitors. The game can seem deceptive as from snapping a branch, you could get a bunch of information to move forward. 
The creators of Hunt have made the game equally complex as the background of the game is set. You'll get a cranky gun to kill the near-zombies and remember, here every shot counts. So, you have to be precise with your shot and the target. There can come a time in the game where you'd have an axe to kill enemies and needless to say that you preferably should not miss your target, otherwise, you might lose your character's life in the game. The atmosphere of the game has been made somewhat Gore. You will see AI-made zombies along with dead horses rotting up in the path. The background score of Hunt: Showdown makes it more bloody. 
Crytek has made it clear that it won't bring any sequel to this game. 
Developer: Crytek 
Platform(s): PC
19)World of Warcraft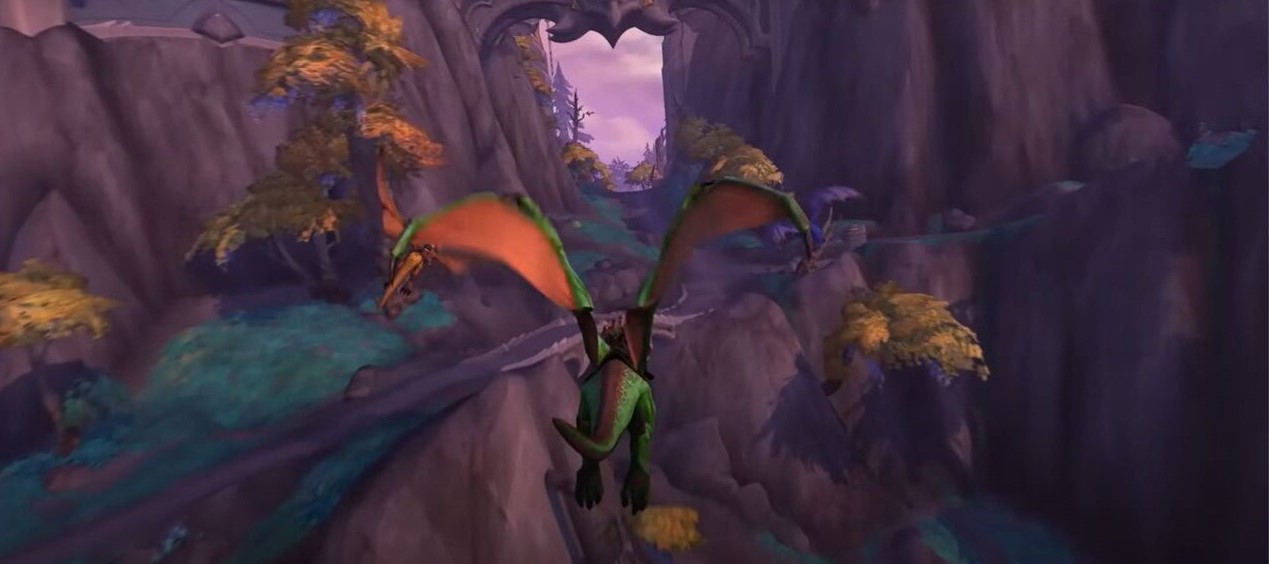 World of Warcraft(WoW) is another member of the MMORPG and talk of the gaming arena for quite some time. The game is free to the level 20 but after that, you have to pay 20 USD to buy the starter game client. But it does not include the latest release part of the game, Legion. For that, you have to pay extra bucks. 
WoW is divided into two factions mainly. In these two factions, namely Alliance and Horde, there are 6 of the races in each faction. One race stays in the buffer and can shift to any of the factions. If you choose a certain class, you will be planted in a completely different part of another class. 
Talking about MMORPG, on WoW, you can easily connect to other users from the gaming interface. You have to click on the name or names from the side panel to send requests. Once these requests are accepted, you can engage with the game together. In the dungeons of the game, there's a basic need for a 5-individual team. In the game, you can make communication anytime whenever it is needed. To make the creative style better, in WoW, you can find 15 different professions where you can craft items. From this expertise, the roles of the players can be determined later. 
Developer: Blizzard
Platform(s): PC
20)Rainbow Six Siege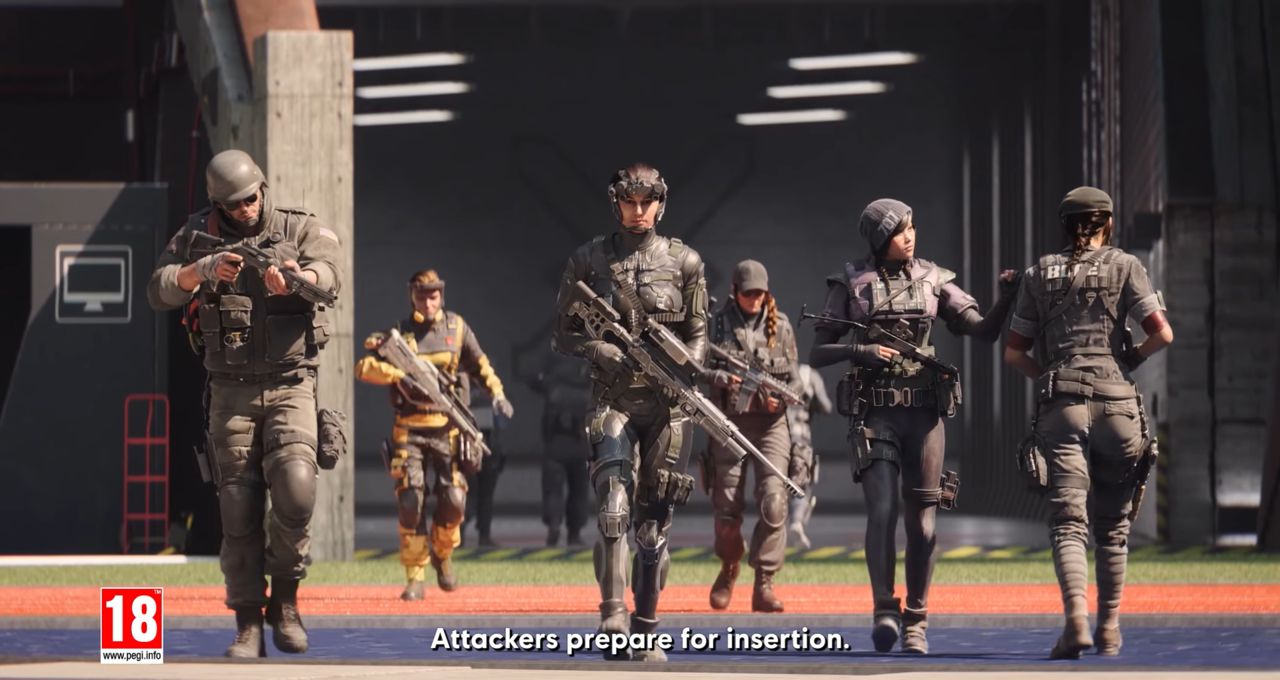 In Rainbow Six Siege, you will find a five-individual squad. Though in various stages, you will have to play as a single player to complete the mission. In the siege, you will get new circumstances. The challenges in the game vary from day to night. You will face obstacles in a randomized form at every step of this siege game. 
You can guess the hard nature of Rainbow Six Siege as you will face the same gateway in different states in different stages. The creator of this game has demanded that the AI strategy based on which the game has been manufactured can develop the intelligence in the game automatically. Therefore, the Rainbow Six Siege game can give you an experience like none. 
Developer: Ubisoft
Platform(s): PC, PS, XBOX
21)Elden Ring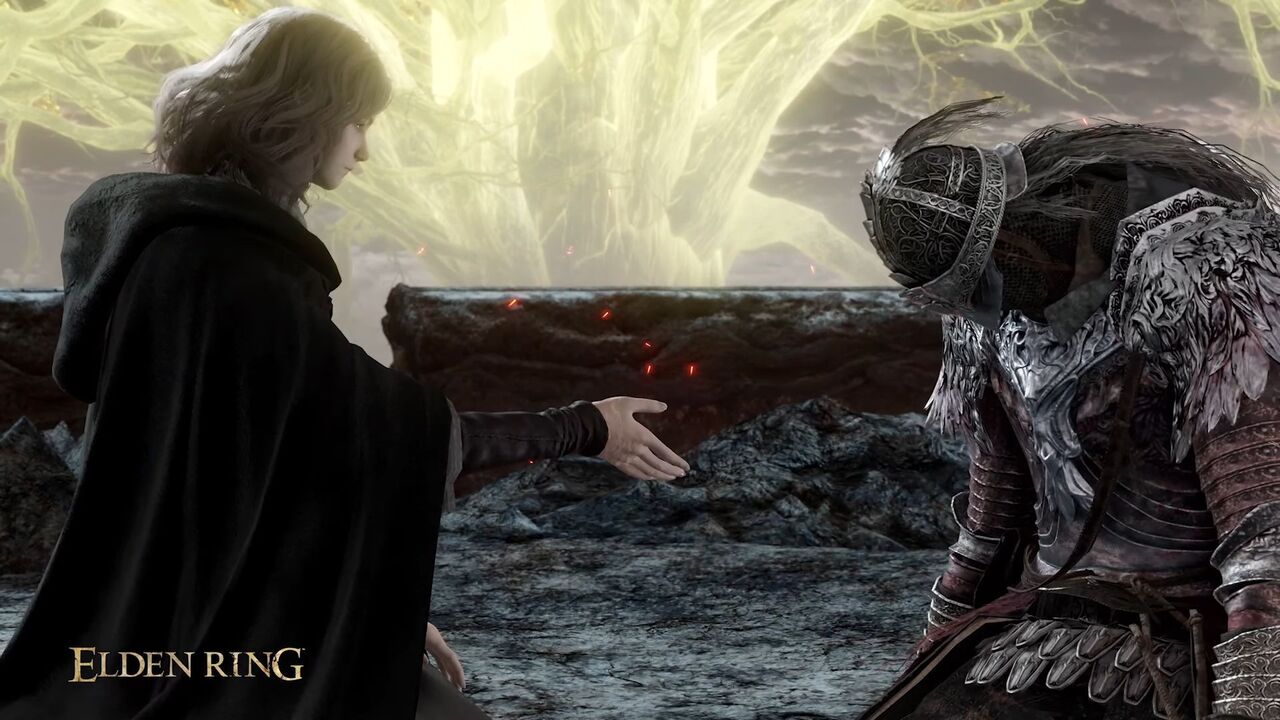 Elden Ring can give you an experience of the designs made in both two-dimensional and three-dimensional figures. The huge dungeons can be visionary glory but you can't imagine what awaits you behind those dungeons. Actually, these have added to the excitement of playing this game. 
In the Elden Ring, it is common to make characters as per your choice. You can add shields and other armor from the collection to advance in the game. From the very setting of the stories of the game, you can choose your own enemies and every corner, you'd face new challenges. To advance in your path, you have to kill a Boss in the Elden Ring. The level of complexity comes with this. The price of this game is quite high. 
Developer: FromSoftware Inc. 
Platform(s): PC, XBOX, PS
22)Hearthstone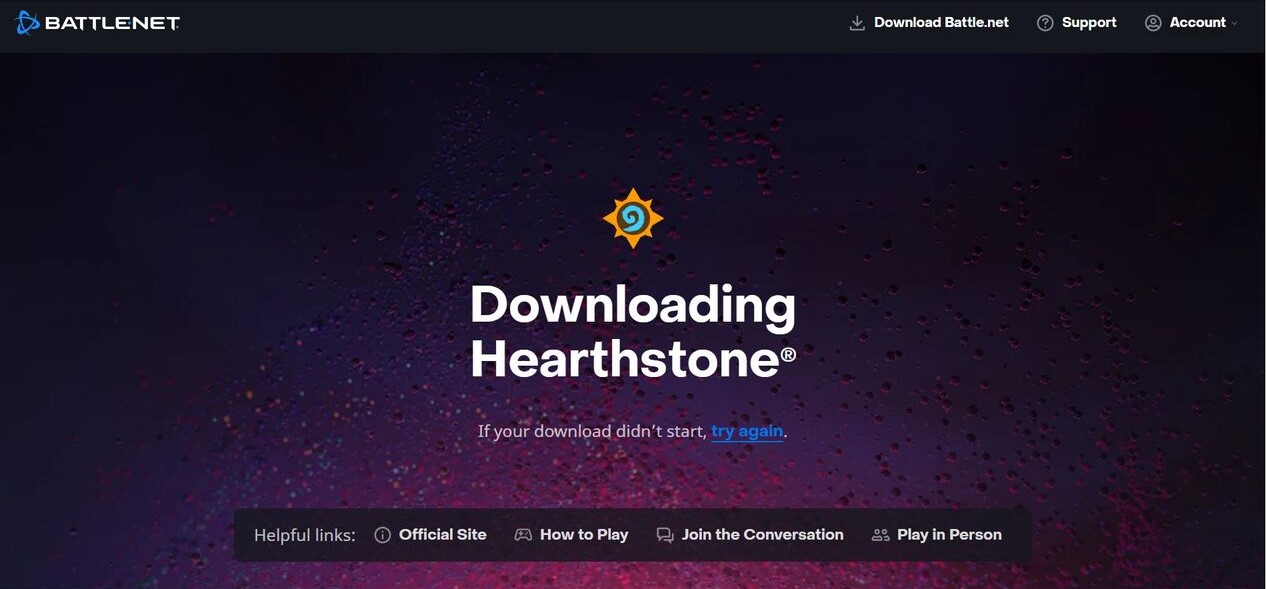 To play the Hearthstone game, you need an account on the Battle.net platform. This is basically to log in to the database of Blizzard Entertainment. With a tutorial video in the interface, you'll get to know about the processes. Talking about the game, Hearthstone has created a mix of traditional and digital forms of card-playing for multiple players. 
To play the Hearthstone game, you have to select a warrior character in firsthand, characterized by its own powers and strategies. Based on this, the types of cards will be allotted to you. Your avatar will also be justified based on the warrior you have chosen. The sole attempt of this game is to defeat your opponent by decreasing his or her 30 life points. You could do it by simply attacking your opponent by inflicting the wrath of Minions. You can use your spells also to decrease the life points of your opponent. Though, each of these conflicts costs you Mana crystals. You start with one single Mana crystal and gain each one with the advance of the game. 
Hearthstone got famous due to different reasons and that is you will have to pay 9.99 USD if you don't want to play the game as a male character. This wreaked havoc once. 
Developer: Blizzard Entertainment 
Platform(s): Android device 
23)Mortal Kombat X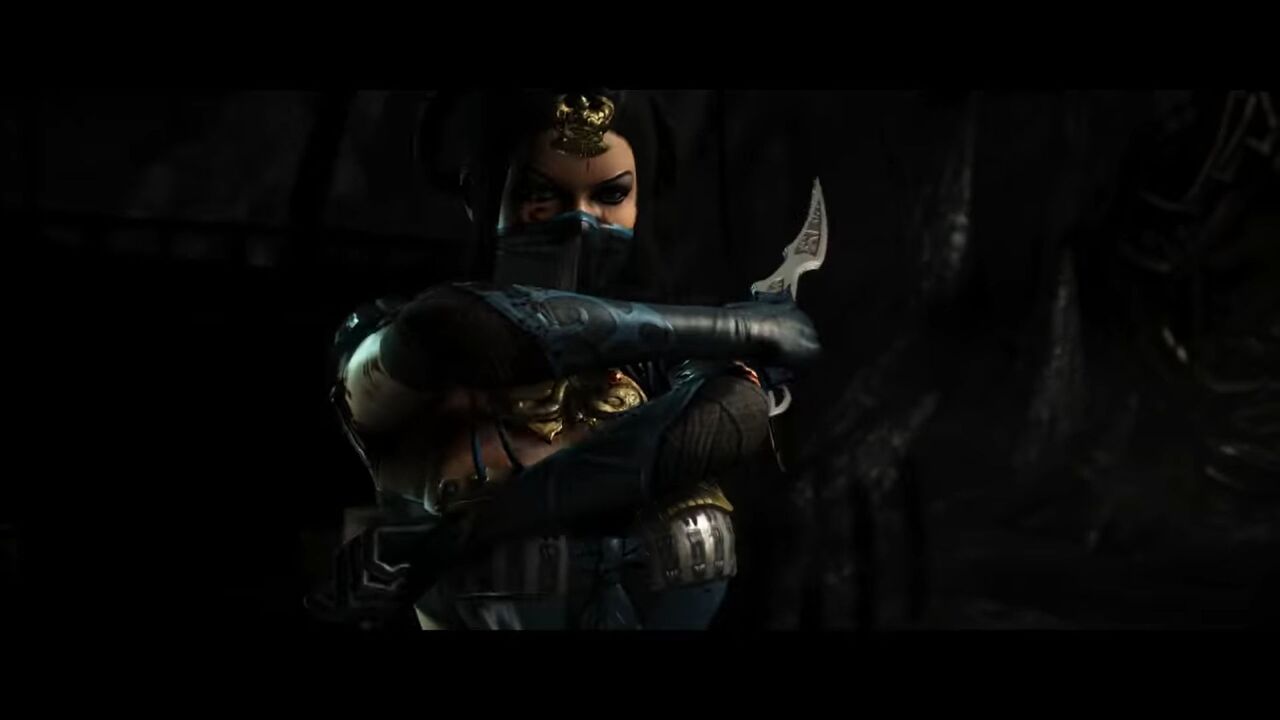 In Mortal Kombat X, you can find 23 characters and a total of 3 distinct fighting styles for the fighters. You can choose a suitable fighting styler for your fighter. Stamina Meter is the determinant of using your character's force against or to save himself or herself from the attacks of the opponents in the game. But using force should be taken care of in moderation. Excessive use of force may drain the stamina meter quickly. 
The gaming phenomenon of Mortal Kombat X has been discussed as gore and from time to time, normal attacks can also seem unnatural and risk to life. This technique has been fulfilled by Super Meter and for many processes, Super Meter has been heavily involved with the choreography of the game. Every detail set for the game to make the game more visionary and glorious has gone through the scanner. There is one creepy 3-d interactive mode by the name of Krypt. This mode has one main objective- saving the energy of the gaming characters and earning the freebies to open the main chest. 
Developer: Nether Realm Studios
Platform(s): PC
24)Northgard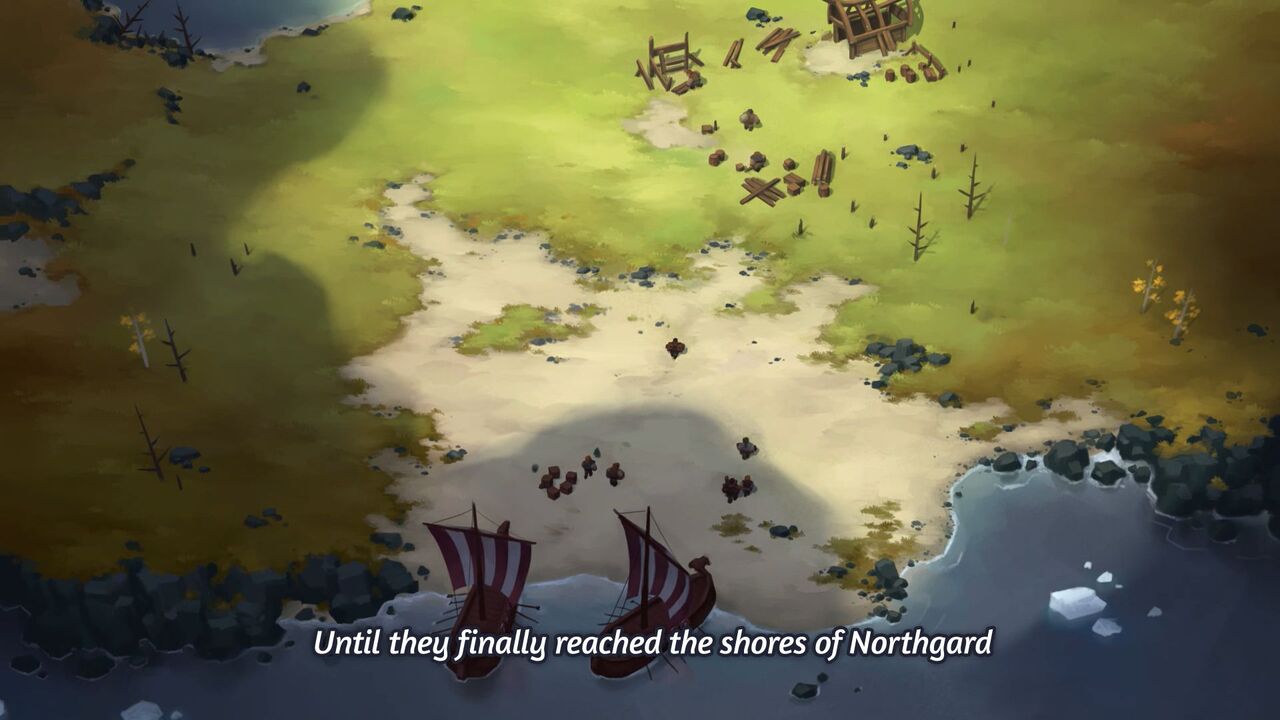 The first impression of Northgard can give you the feel of the Age of Empires and Settlers. But this game is more than that. The starting point of the game starts with an ice-clad town with halls and huts. But you can see many settlements there that are capable of withstanding the raids of monsters and Viking armies. 
In this whole situation, you'll have to use your basic intelligence to survive in the Northgard game. To overcome the wintry challenges, you have to plan better for worker placement and preparation for the upcoming situation. You can use your sitting army groups for many reasons. You can use them for resourcing for the Winter or you can train your army to hit hard on the Viking packs as in the Winter, Vikings are not so prone to go offensive. There are certain clans in the game and you can get the vibe of the wintry old towns from the uprising era. 
Developer: Shiro Games
Platform(s): PC
25)Regular Human Basketball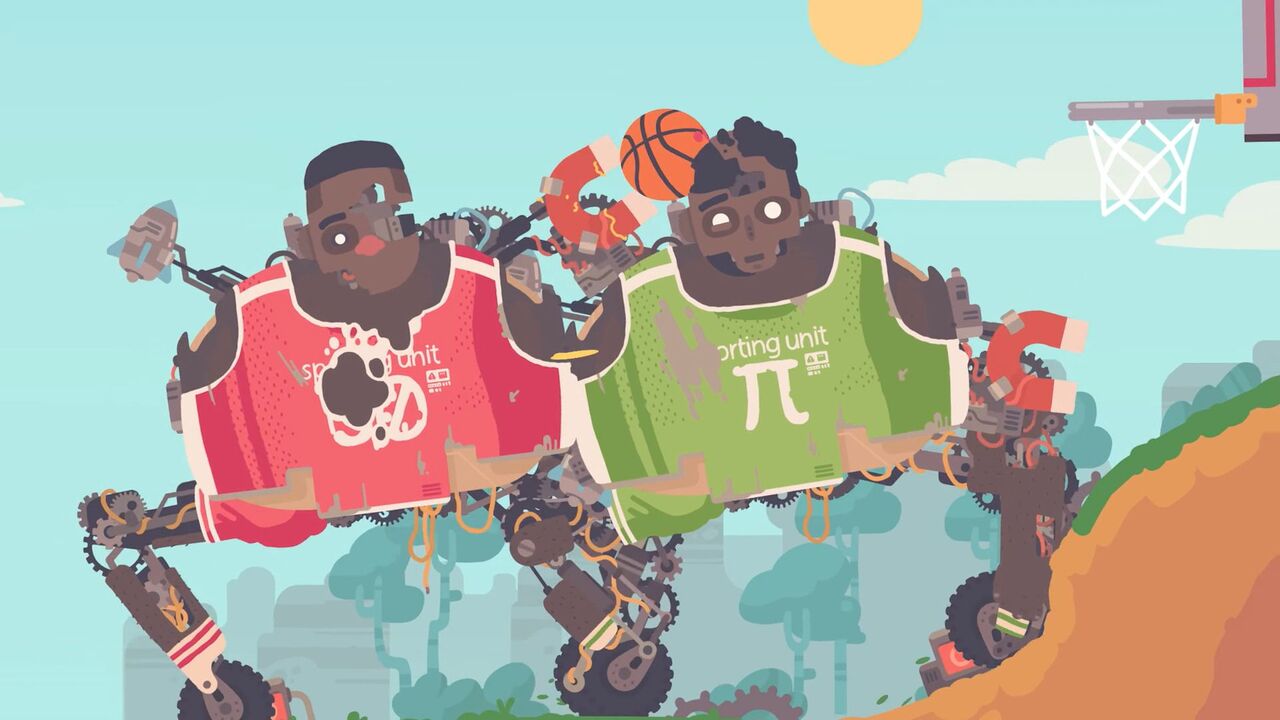 Regular Human Basketball has three styles of playing. Competitive local, competitive online, and Multiplayer online cross-platform are the modes. The game turns around a simple fact that you have to dribble with a basketball around inside the robot players. There would be many such players and that is the competitiveness of the game. The controls of the robots are a little bit rusty intentionally. This gives you a chance to plan your next step constructively to engage in the game in a better manner. 
At most 10 players can take part in the Regular Human Basketball game and if you have multiple control devices, you can also include your family in the game. The display of the game is 2-D. The game can be played online completely free. 
Developer: Powerhoof
Platform(s): PC
All the games listed can be accessed from the Steam app and you can also buy the games from there. Another thing is that most of the games are from simple features. This might make the games more acceptable to all ages. Another thing is you don't need to be a pro gamer to hop into these games. Now it's time to try the games one by one.