Let's admit it, there is just undeniably alluring about sad movies. Whether it is seeing a character's hopes, dreams, and the struggles they demand play out on screen or the extraordinary actors who play those roles, these movies sure leave you gutted by the end. These movies make you feel things. They challenge your perception of love and life and force you to broaden your horizons. When you leave the theater or switch off your television, you either feel immensely satisfied or emotionally drained. There is no in between.
But what really makes a movie so great to leave you with all these feelings? Well, usually it is the narrative. But beyond the premise, it is the truly outstanding performances that grab hold of your heart and never let go. As the actors immerse themselves into the role, their plight becomes deeply personal. You feel the highs and lows of their journey, the moral complexities they harbor, and what their little-seen worlds look like. So, whether set during war, in swoony period dramas, or heartbreaking romances, these sad movies highlight what acting at its most brilliant can do to the audience.
20
The Notebook (2004)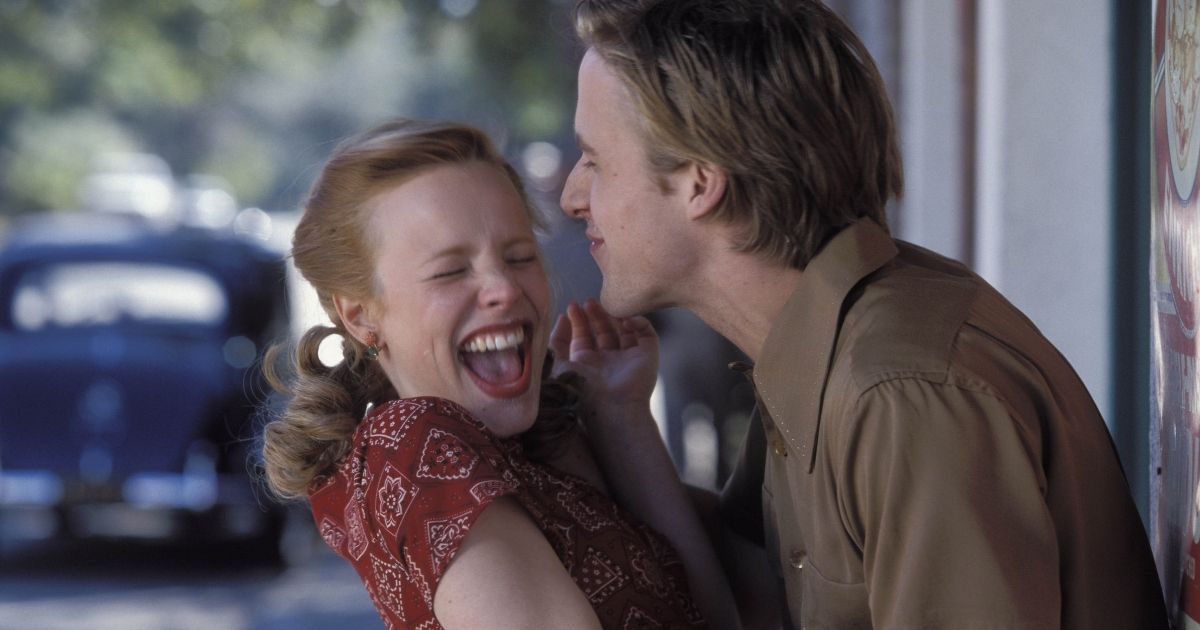 Some romances have a reputation for scarring you for years. And while Nicholas Sparks' works rank high in that department in the literary world, his movie adaptations have the same effect on people. The Notebook is about a love story so epic it leaves you devastated. Noah and Allie are two young lovers separated by fate and society. Despite being the child of wealthy parents and belonging to an aristocratic world, Allie finds herself falling for Noah's charm and tenderness.
Throughout the movie, we see the couple writing their own ending against all odds. And let us warn you, that ending is not for the faint-hearted. Ryan Gosling and Rachel McAdams burn the screen with a passion so raw that you could feel the ghost of their embrace long after. As seasons change, their characters are played by Gena Rowlands and James Garner, who capture the devotion and loss with great sentiment as well.
19
Moonlight (2016)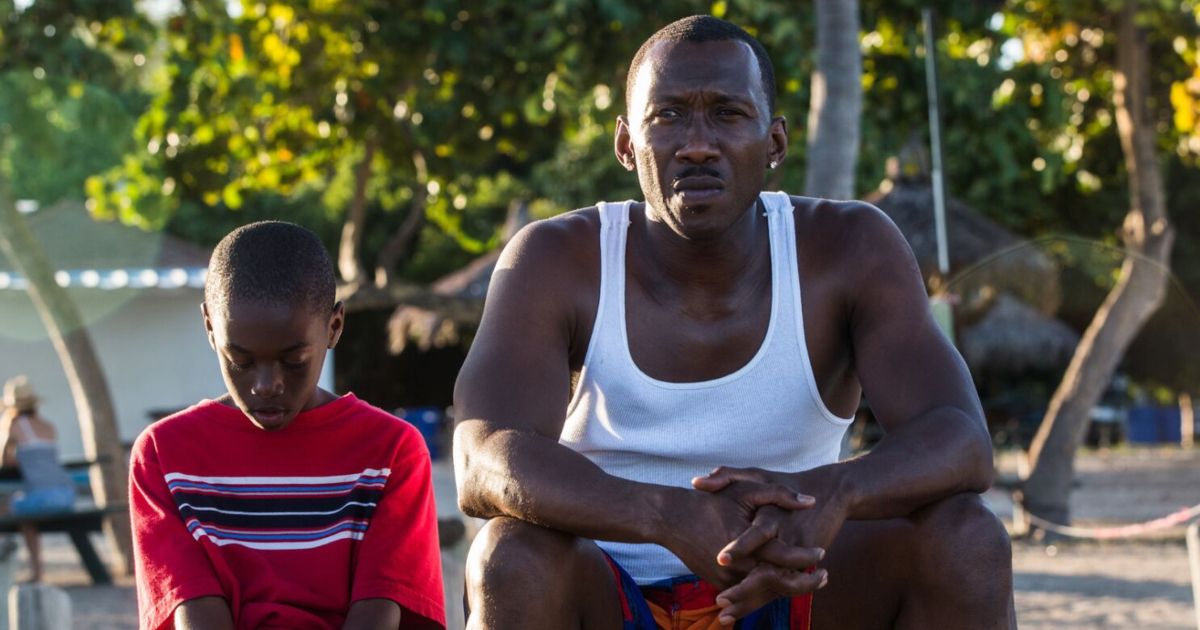 Not every hero wears a cape. Some everyday people wear hopes and dreams bigger than the circumstances would allow. Directed by Barry Jenkins, Moonlight is a touching story about Chiron, an African-American boy trying to survive the rough and uninspiring neighborhood of Miami while dealing with questions about his own identity. His only haven was Juan, a drug dealer, who guided him and made him a man strong enough to save himself before he could save anyone else.
With barely a word, Mahershala Ali spoke volumes as Juan, the light in Chiron's life and the role model he so desperately needed. Ashton Sanders and Naomie Harris also brought striking humanity to their characters. Told in three chapters showcasing Chiron's childhood, adolescence, and adulthood, Moonlight is sure a worthy Oscar winner.
18
My Girl (1991)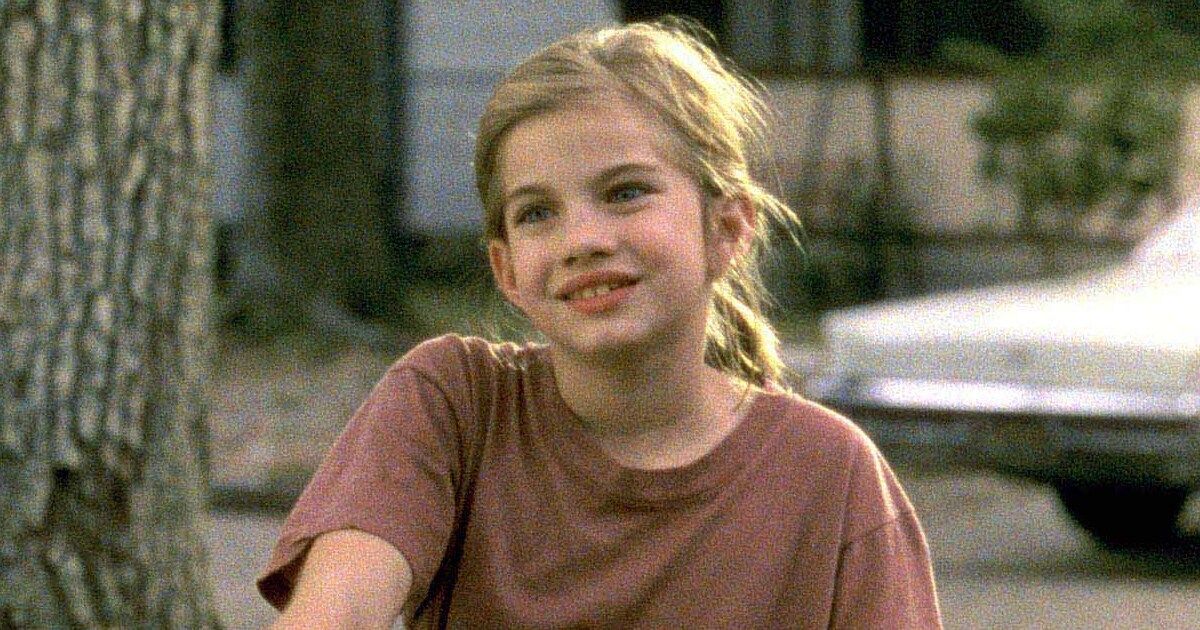 We've seen Macaulay Culkin play the prankster in Home Alone, but a year after he rose to stardom with his chaotic energy, he appeared in My Girl alongside Anna Chlumsky, Dan Aykroyd and Jamie Lee Curtis. Chlumsky plays Vada, a little girl obsessed with death and everything dull. Her father, a widower, manages a funeral home, and even though the two are close, Vada feels neglected after he begins dating Shelly, the new makeup artist.
Related: 10 Phenomenal Performances from Child Actors
Vada's best friend was Culkin's Thomas J, whose smile was as bright as a firecracker, but like summer, the end is always bound to come. While the children came of age and went through devastating changes, the adults breathed laughter into the story. Overall, My girl is as heartwarming as it is heartbreaking.
17
Manchester by the Sea (2016)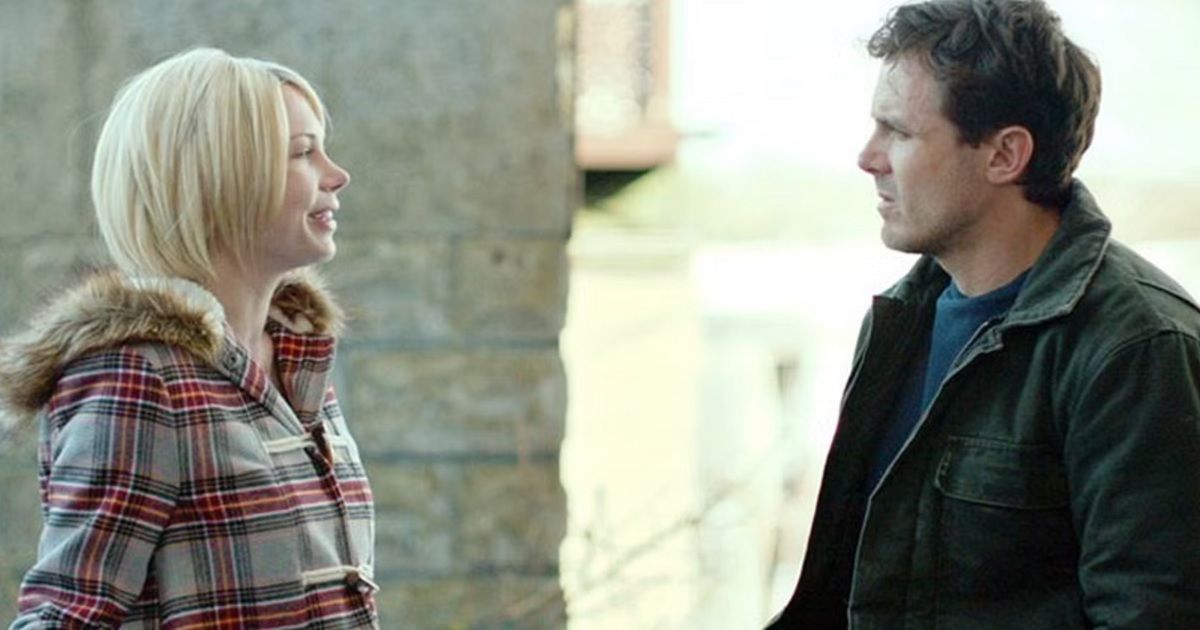 Some pains run too deep, resting in a place so dark that words don't describe them well. But stories like Manchester by the Sea have a way of showing that these broken places are built to share. The drama follows Lee Chandler, a distraught man saddled with the guardianship of his 16-year-old nephew, Patrick, after his brother suddenly passes away. After moving to his hometown, Lee is forced to confront demons of the past.
Director Kenneth Lonergan draws a fiercely emotional portrait of a man's inner torment and Casey Affleck brings it to life as Lee. His idea of wanting to grasp at normal while drowning in an ocean of regret is phenomenally felt. Michelle Williams and Lucas Hedges provide equally strong bonds, ultimately reminding us that family is what links us together.
16
Requiem for a Dream (2000)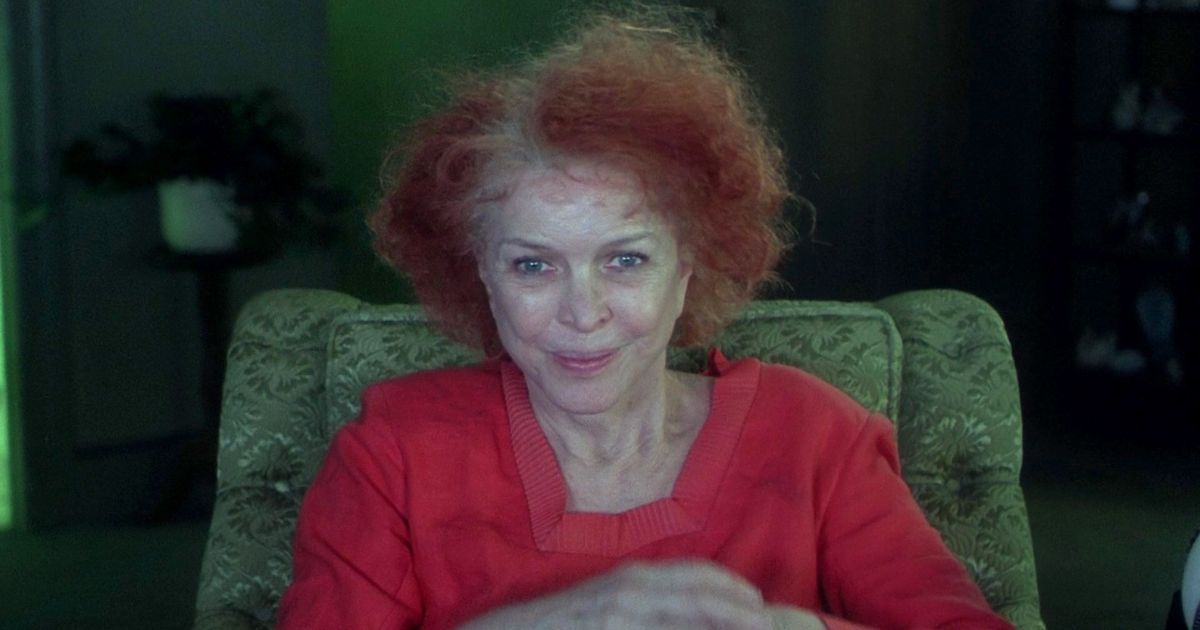 Darren Aronofsky is known to have a knack for appealing to a small mass, but that does not make his work any less incredible. In Requiem for a Dream, he uses the same experimental visual style to churn a mind-bending thriller.
The story centers around Sara Goldfarb, a retired widow trying to live a peaceful life, but her drug-induced lifestyle leads her to an obsession. And soon, the four Coney Island people in the same orbit end up spiraling into madness. While Aronofsky's direction demonstrates how hopes too good to be true rarely end well, it is the actors who bring such gritty tragedy to their roles. Ellen Burstyn, in particular, left the audience shattered with her performance. Her Oscar loss to Julia Roberts is still considered a bitter one in history.
15
Sophie's Choice (1982)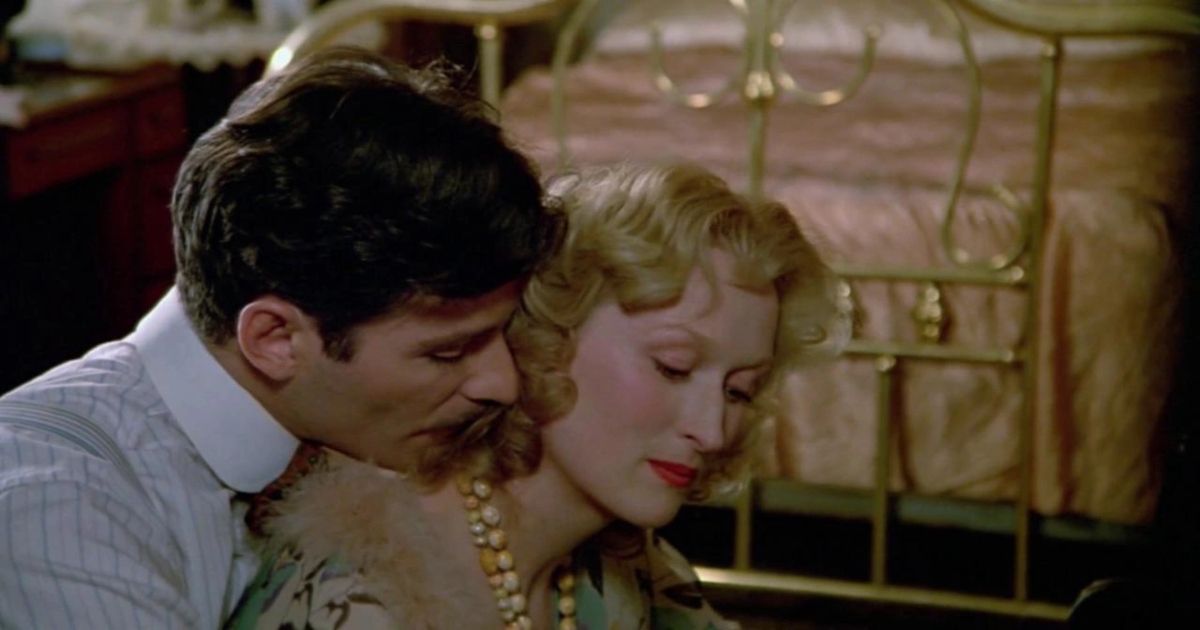 Meryl Streep never fails to amaze us. Her stardom came in the 1970s with movies like The Deer Hunter and Julia and has continued with Don't Look Up, which premiered on Netflix in 2021. In Sophie's Choice, Streep gave a masterclass in the capacity of acting and demanded our kindness and empathy for her character of Sophie. As an immigrant mother, when Sophie was brought to a Nazi concentration camp, she was forced to choose between her two children and give the other up for death.
Later, while living in Brooklyn with Nathan, a man obsessed with the Holocaust, she meets Stingo, a writer, who insists that she speak about her troublesome relationship with him. While Streep demonstrated strength, Kevin Kilne was equally outstanding in creating a character that resonated with the audience.
14
Atonement (2007)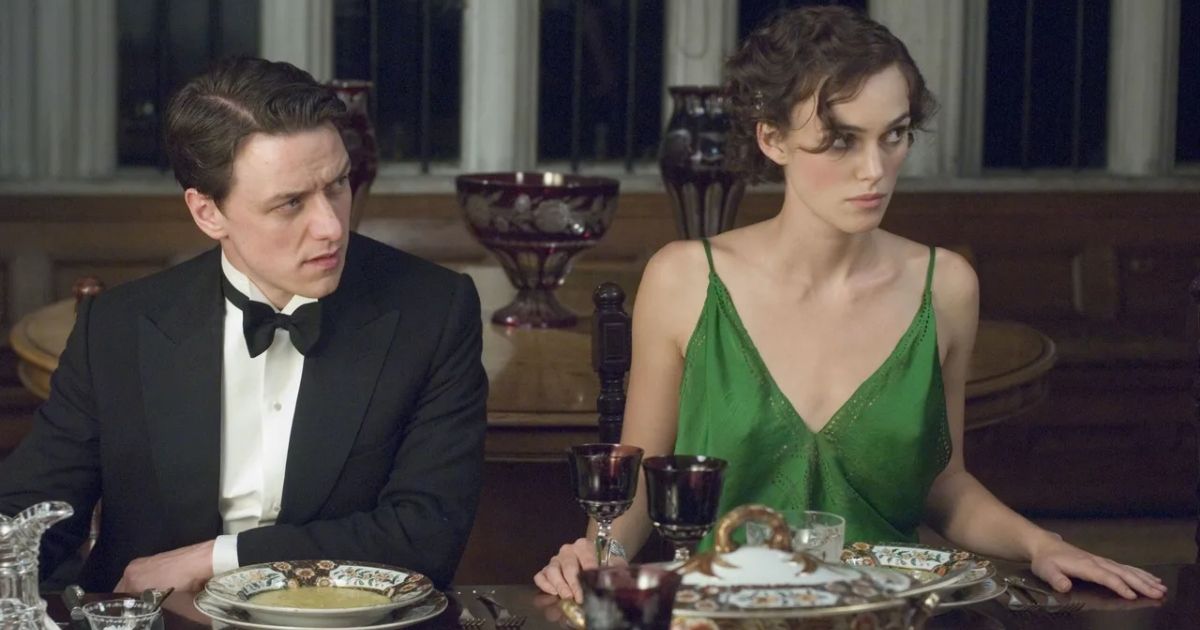 A period romance that is sure to leave you in tears, Atonement weaves a spellbinding tale of two lovers separated by another's thoughtless action. Thirteen-year-old Briony Tallis was but an aspiring writer when she found her older sister and her lover, Robbie, in a compromising position, took things the wrong way, and falsely accused Robbie of a crime he never committed. Her lie changed the lives of these two star crossed lovers for the worst.
Saoirse Ronan blossomed into a fledgling actress as a young woman haunted by what she set in motion as a childhood mistake. On the other hand, Kiera Knightley and James McAvoy burned the screen with a passion so intense that it nearly shook Britain. Although tragic in nature, Atonement showcases the power of love.
13
The Pianist (2002)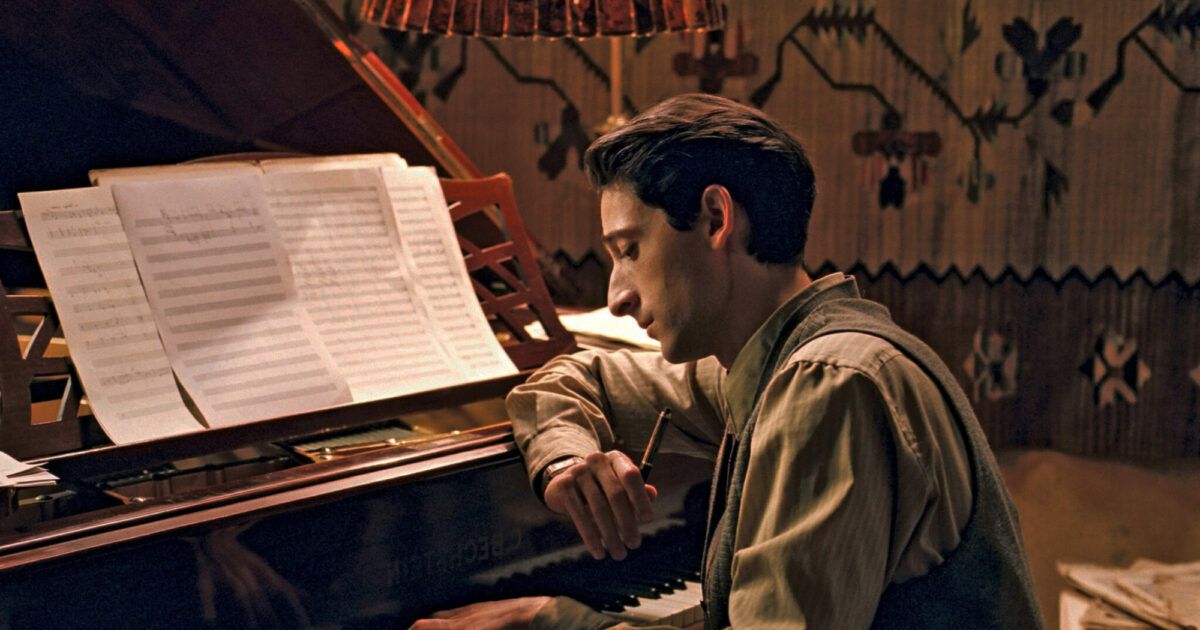 There are several movies set during World War II but few are as terrific and devastating as The Pianist. Centered around the astonishing true story of acclaimed Polish musician Wladyslaw, the movie follows the man watching closely as Warsaw morphed after the war began. Soon after, he finds himself struggling to survive the Holocaust from the Warsaw ghetto and realizing that he might not reunite with his family ever again.
Related: 10 Great Movies About Piano Players
In such a depressing time, Szpilman shows courage and inspires others to do the same. Adrien Brody gave one of cinema's most fascinating performances in the movie. Because Brody did more than just act – he transported the audience inside the shredded soul of a musician while darkness lurked outside.
12
Les Miserables (2012)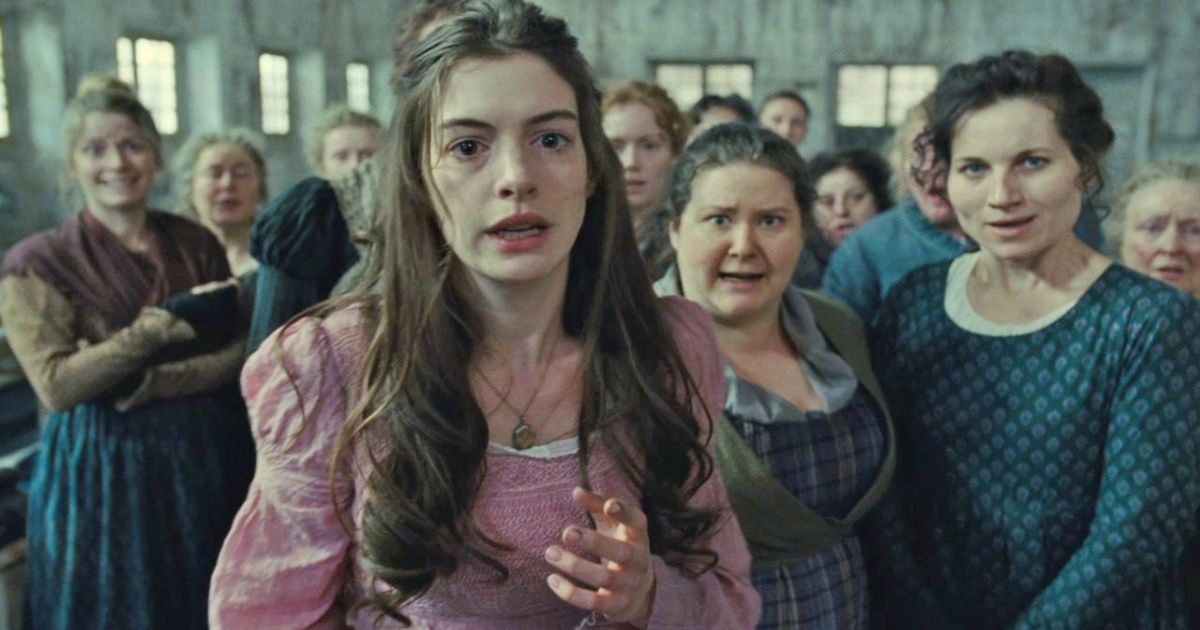 Adapted from one of the longest-running musicals, Tom Hooper's freshly poignant version of Les Misérables follows Hugh Jackman as Jean Valjean, a man released from prison and seeking reformation and redemption while being on parole. He does so by taking in an orphan girl and being compassionate towards her and himself, even as the world is sought out to crush him again and again. Jackman carried the film on broad and aching shoulders and resurrected Victor Hugo's timeless classic. Actors like Anne Hathaway, Russell Crowe, and Eddie Redmayne brought gravity to songs that continue to echo, even after decades.
11
The Passion of Joan of Arc (1928)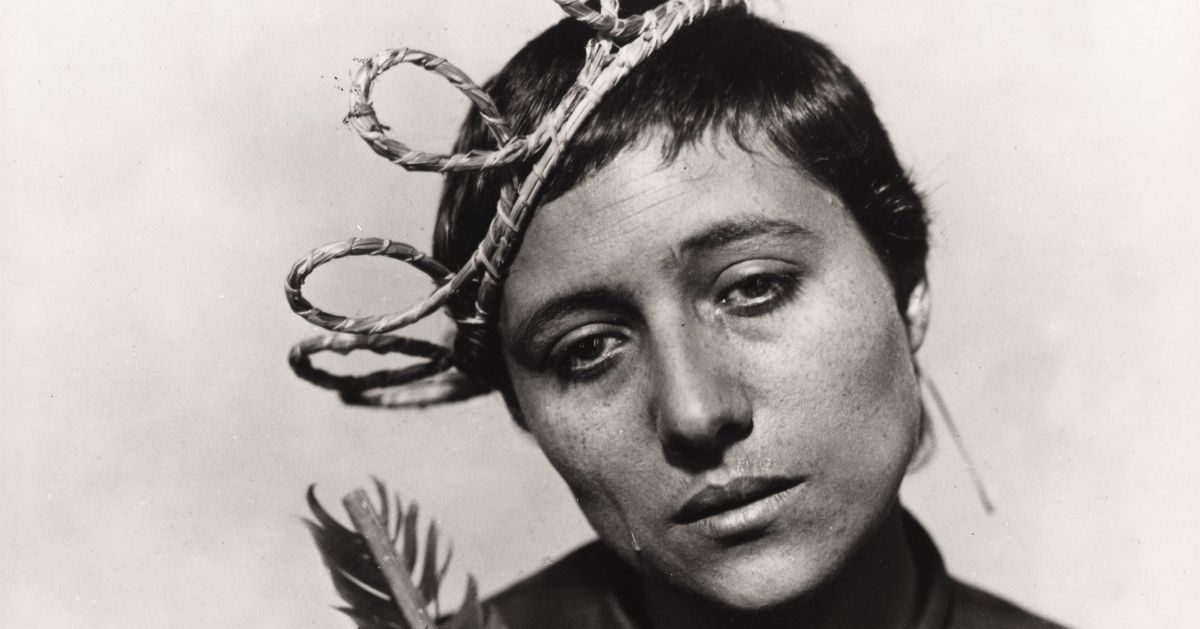 There is a reason why cinema is considered apt to capture and convey stories about subjects like humanity and free will and the true horrors inflicted upon people in the history of time. And without a single word, this silent masterpiece records that very eloquence.
The Passion of Joan of Arc is arguably a film decades ahead of its time, and it brings to life the searing script of Jeanne d'Arc, a woman placed on trial on charges of heresy in 1431. With a rawness that would still shock and disturb many, the movie is a reminder that some decisions light up nations. Renee Jeanne Falconetti plays Joan with equal parts anguish and strength. From a face wrought only by fear to eyes branded with conviction, Falconetti shows what it means to be burned for speaking the truth.
10
Dead Poets Society (1989)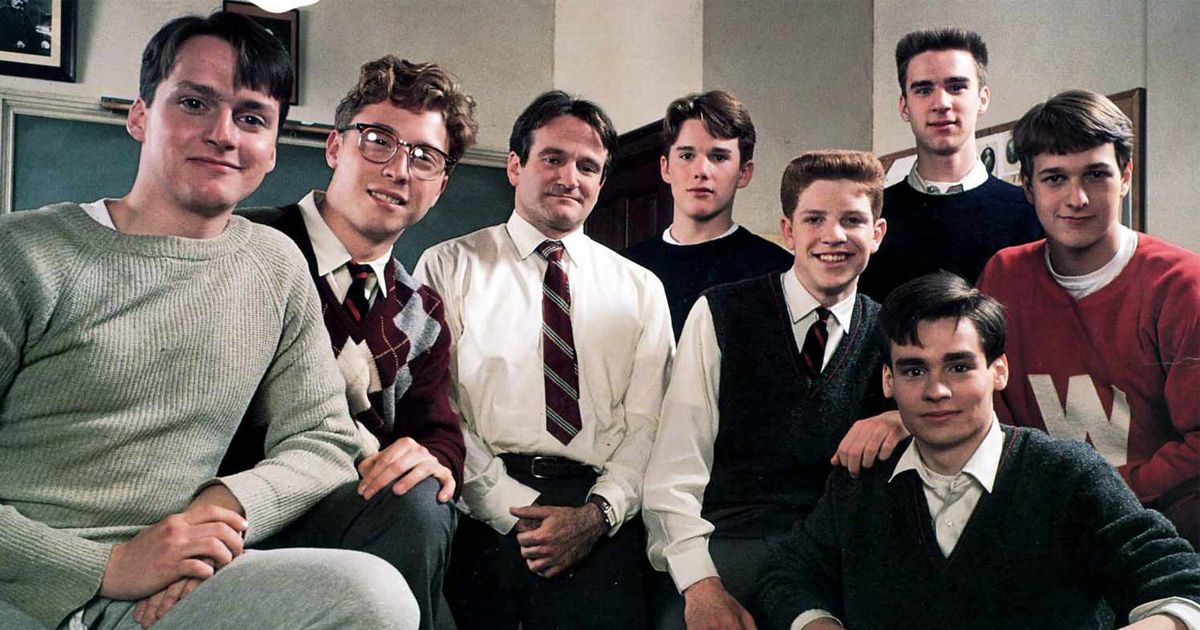 A feast for fans of dark academia, Dead Poets Society fuels one's passion for life and chasing their dreams. The year is 1959. At the fictional elite boarding school Welton Academy (boys only), Robin Williams brings charm and wit into his role of John Keating, a non-conforming English teacher, who does things differently.
While old school professors urge students to read from a book and write essays like sheep, Keating encourages the students to break free. He inspires them to seize every flavor that life offers – be it love, art, or poetry. His call for carpe diem started a quiet rebellion among students – specifically Neil Perry, a young boy harboring deep love for theater but troubled by his parents' disapproval for pursuing the same.
9
Blue Valentine (2010)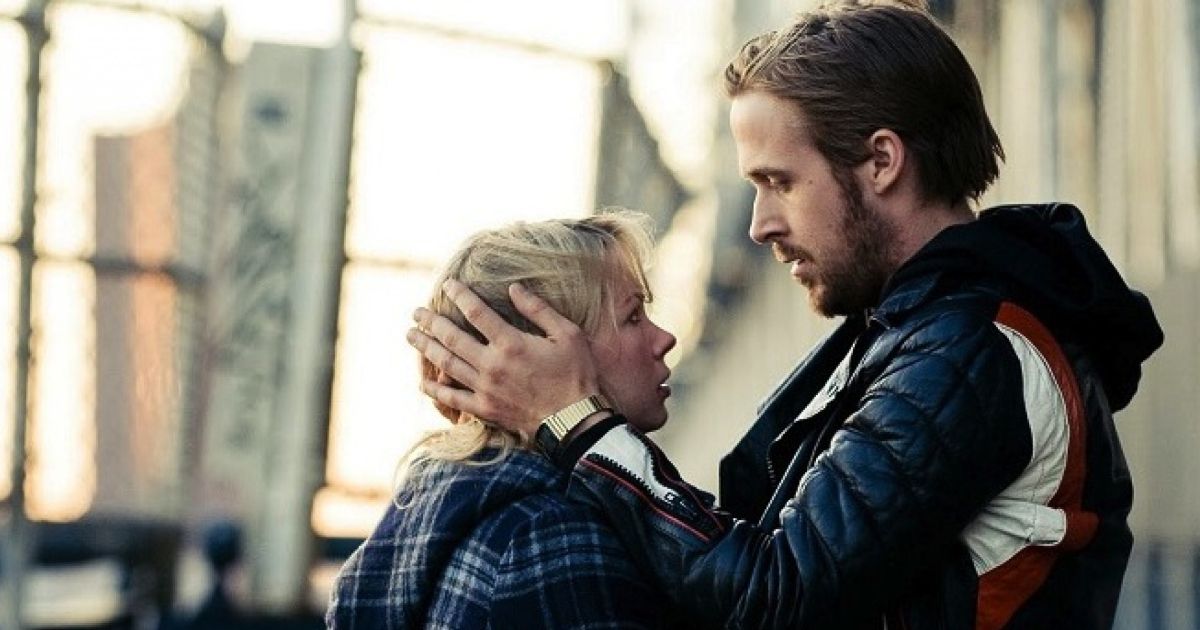 Some romances end in a happily ever after and soothe your soul and others leave you with blood-shot eyes, trying to make sense of what you just witnessed. Blue Valentine falls in the second category. A certified tearjerker, the movie follows Cindy and Dean living a seemingly perfect life in a chill neighborhood, raising their young daughter with care and affection. However, there are cracks in their relationship that you don't notice until you're up close.
As individuals, they struggle from self-involved behaviors and a lack of purpose in life, which leads their marriage into messy directions. Ryan Gosling and Michelle Williams are incredible as the two leads, stripping love down to its barest and ugliest realities. With performances so gorgeous, they carry a relationship towards an angry conclusion.
8
Schindler's List (1993)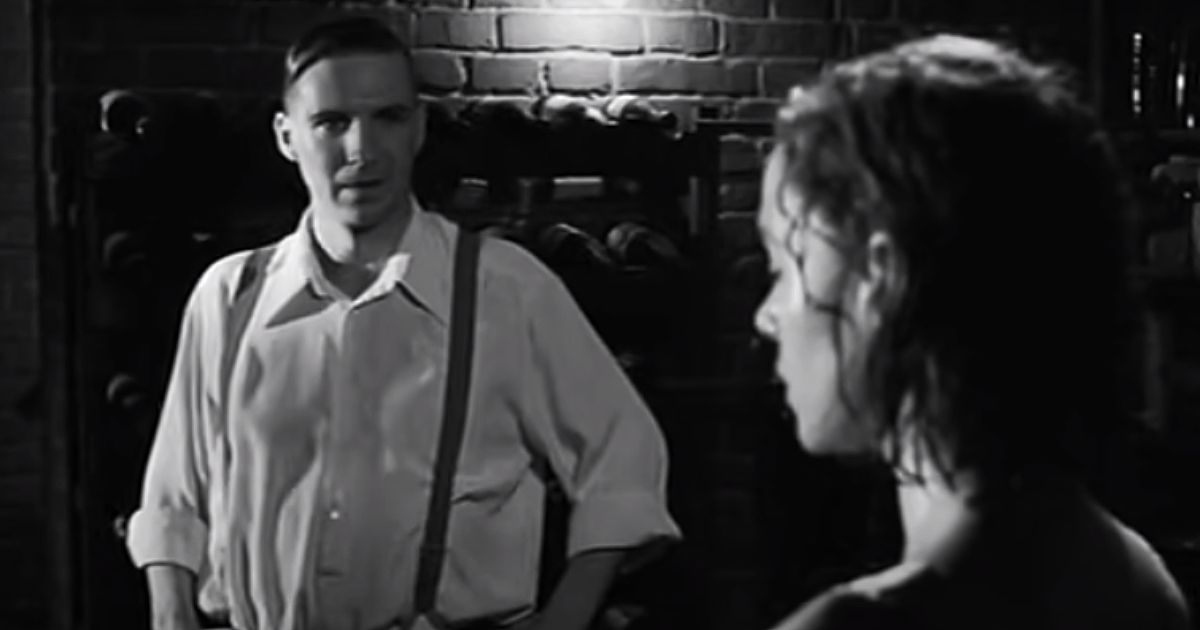 Steven Spielberg directed and produced this epic historical drama. Recounting a depressing yet important event of the Holocaust, Schindler's List follows a German industrialist named Oskar Schindler who witnessed the persecution of Jews during World War II and emerged as an exceptional man by saving the lives of thousands of Polish–Jewish refugees by giving them employment in his factories.
Related: 25 Movies with Perfect Endings
Liam Neeson's Oscar-nominated performance as the main character was nothing short of phenomenal. Through his incredible grit, he showed how one man's conscience had the power to change things. His nuanced portrayal and expressive emotions as he risked his own life for the sake of others is the reason why Oskar's story is still remembered by the world.
7
Marriage Story (2019)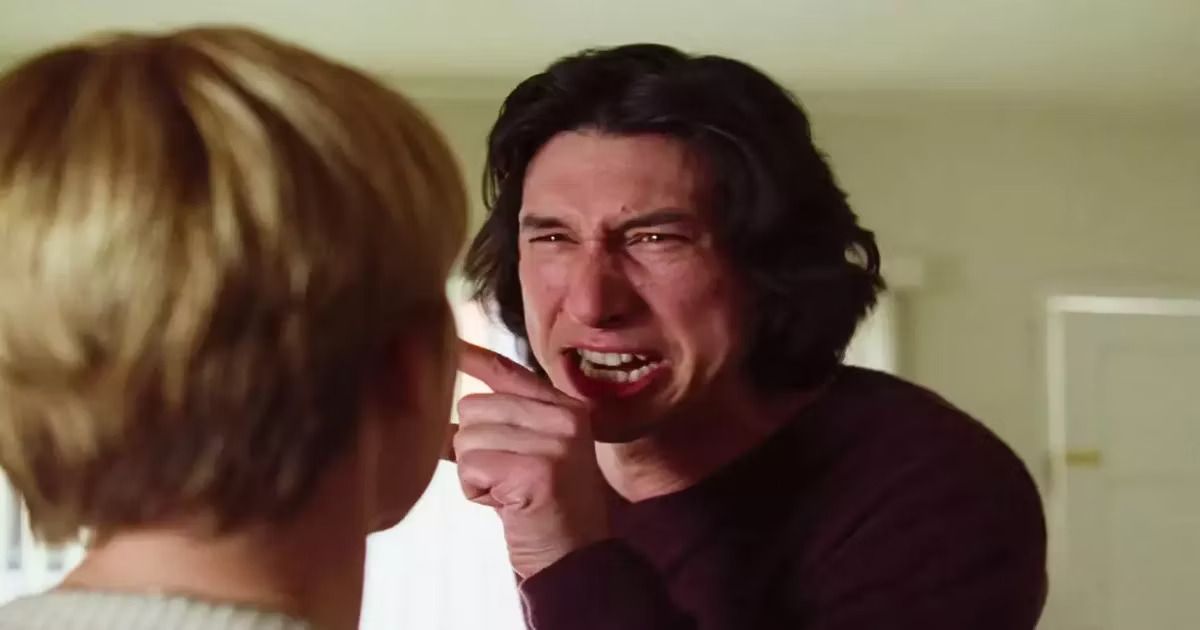 Cynics, welcome aboard. Presenting a story that alters your perception of love and marriage, we have this unflinching and raw movie directed and written by Noah Baumbach. Marriage Story follows a warring couple in the middle of a bitter divorce, which reveals their darkest portraits as humans.
Scarlett Johansson plays Nicole, an actor, and Adam Driver plays Charlie, a stage director. As a couple navigating the dissolution of their marriage and the future of their young son, the two indulge in some cruel, heated arguments, often making jabs at each other's professional and creative lives. Their emotionally complex characters feel deeply human and relatable, and while their relationship only has resentment left, there are traces of lingering love that Johansson and Driver bring to the screen quite brilliantly.
6
Brokeback Mountain (2005)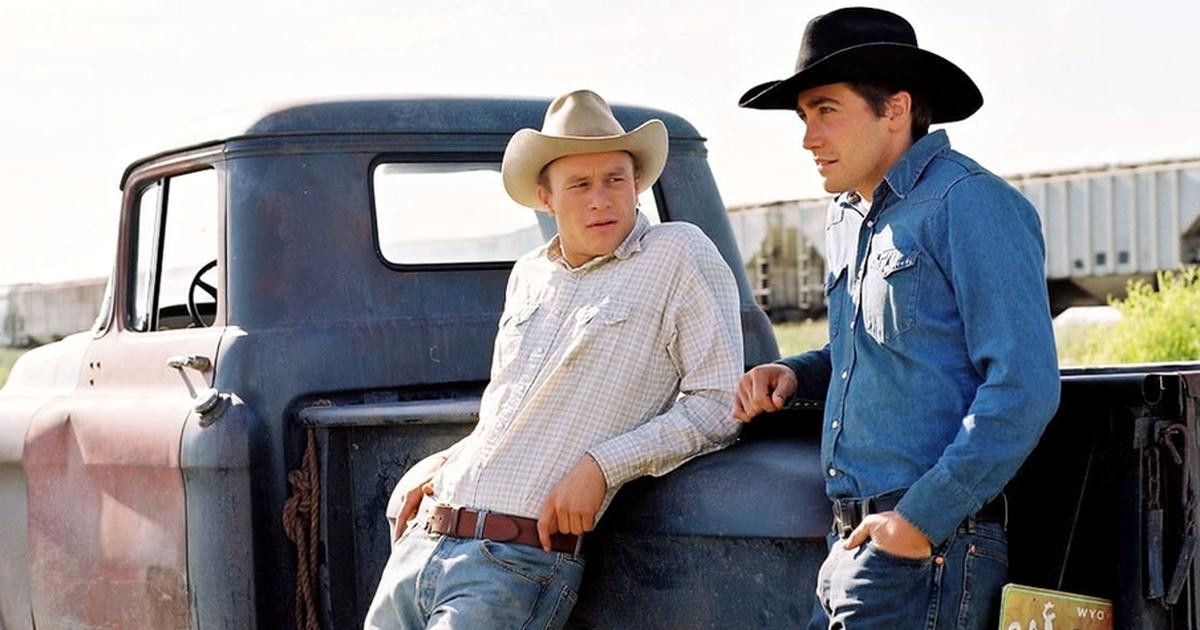 Brokeback Mountain is a Western queer-romance directed by Ang Lee, and needless to say, the movie one of a kind. The critically acclaimed film follows Ennis and Jack, two cowboys herding sheep in 1963 Wyoming. Though appearing friends at first, they fall in love and develop a relationship that spans twenty years. Being in the decade they were in, Ennis and Jack did many women in order to maintain appearances, but the chemistry in covert meetings and love in longing glances was undeniable.
Heath Ledger and Jake Gyllenhaal star as the characters who reveal a deep-rooted passion for one another. They also brought quiet intensity to their characters' inability to openly show love in a prejudiced era. Their looks spoke volumes, pushed creative boundaries, and left viewers with a heavy heart.
5
Call Me by Your Name (2017)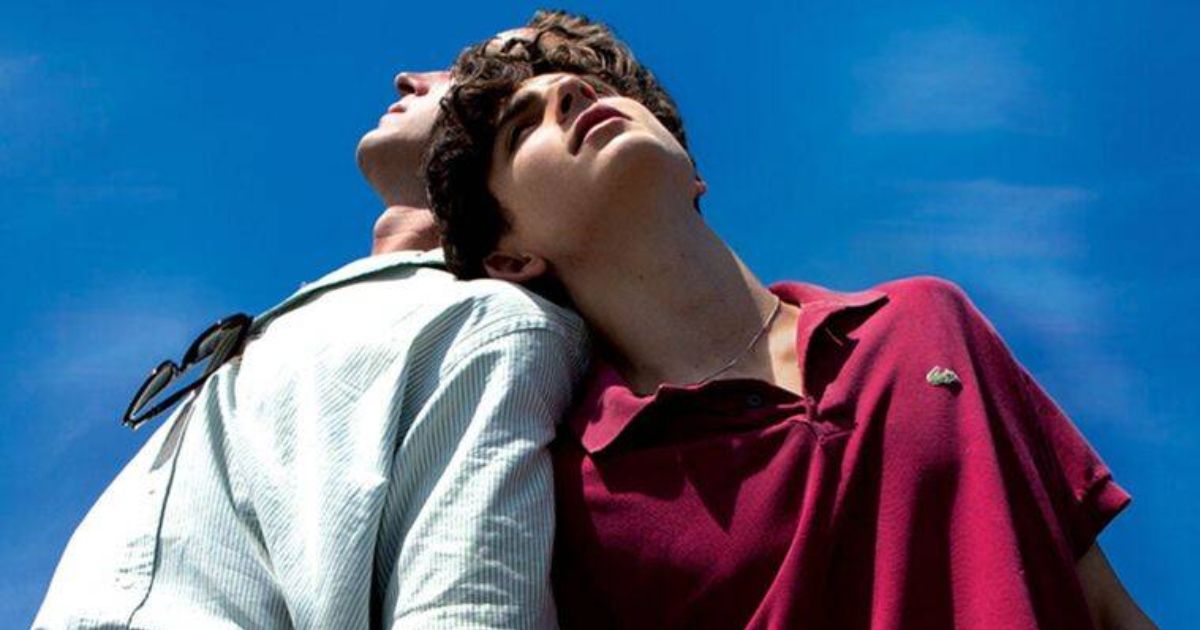 Based on a 2007 coming-of-age novel of the same name written by Andre Aciman, Call Me by Your Name tells a tender take of first love and self discovery. The film unfolds under Luca Guadagnino's sublime direction. It follows Elio, a teenager played beautifully by Timothée Chalamet in his breakout role, and the pretentious American student Oliver, played by Armie Hammer, who comes to stay with Elio's family in Italy one summer as his father's temporary protégé.
As the two spend time together, Elio starts experiencing new desires and his attraction towards Oliver grows intense. Timothée Chalamet showcases Elio's vulnerability, heartbreak, and complex inner turmoil with such beauty that it is impossible not to feel for him. Towards the end, with the fireplace scene, he consumes every ounce of emotion of the viewers.
4
The Hunt (2012)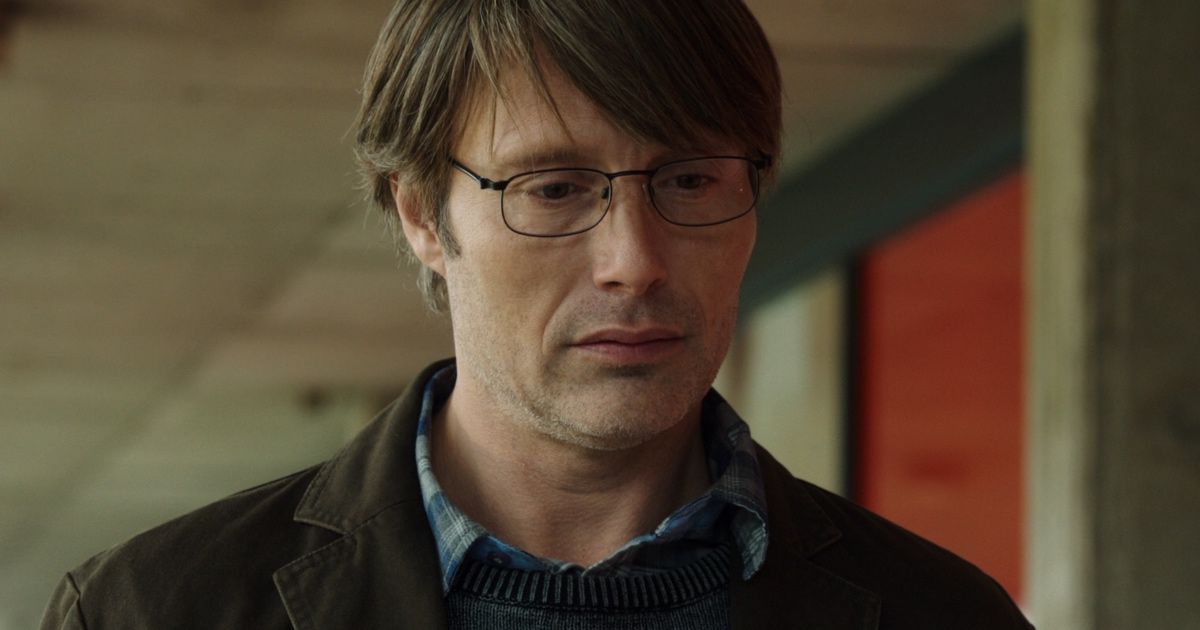 Directed by Thomas Vinterberg, The Hunt is a Danish psychological drama that presents an agonizing look at how spiteful lives can destroy an innocent man's life. Led by Mads Mikkelson, the movie follows Lucas, a kindergarten teacher living a lonely and uninterrupted life until a young student falsely accuses him of abuse. Faced with the prospect of losing everything after the entire town turns on him, Lucas is driven to a breaking point.
While Mikkelsen's acting is as thoughtful and riveting as can be, it is his character's turmoil, the desperation to be heard and believed, and the downright frustrating allegations imposed on him, that are sad to watch. Towards the end, Mikkelsen almost explodes as a bruised man, which only shatters the audience more.
3
Into The Wild (2007)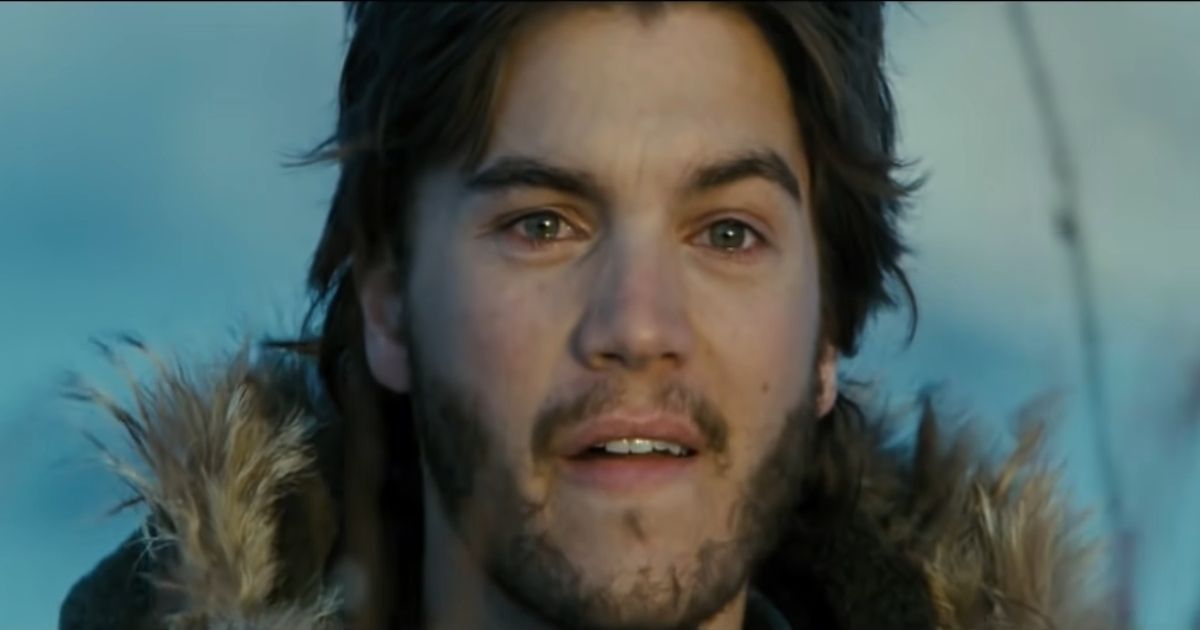 There has been at least one day where we've all thought of giving everything up and moving to the woods. And while the Tumblr girlies romanticize this cottagecore aesthetic, the truth about it is far from pretty. Telling a real-life tale of Christopher McCandless, Into The Wild is a tragic adventure drama.
Related: Great Movies About Meditative Journeys Through NatureIt follows Emile Hirsch as the young college graduate whisked away by the allure of nature and free living. He abandons college and all his possessions and the expectations of society to hitchhike across America and be close to an authentic world. Enticed into the Alaskan wilderness in search of meaning, McCandless's fate was rather grim. Hirsch brought both naivety and charm to the restless character, leaving the audience to debate about the ending.
2
Lion (2016)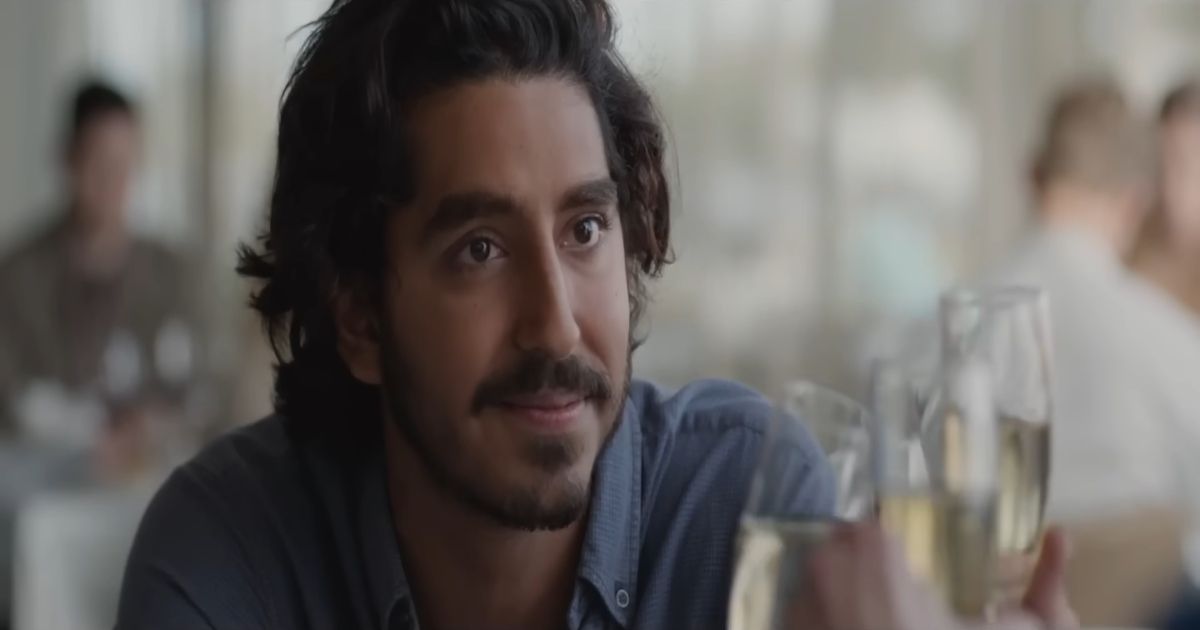 Actor Dev Patel first showed his remarkable emotional range in the critically acclaimed teen drama, Skins. Following which, he starred in various projects but the one memorable role he played was in the Academy Award-winning 2008 movie, Slumdog Millionaire. Patel brought the same intensity and profundity to Garth Davis' heartrending true story about a boy and his search for a home and belonging. As a kid of age five, Saroo Brierley got lost on a train and separated from his family. He spent years surviving alone before being adopted by an Australian family, who raised him as his own. Patel gave an impactful performance as the adult Saroo embarking on a search for his biological family.
Told through Saroo's sympathetic eyes, Lion made the audience feel joy and anguish in equal proportions and cemented Patel as the decade's promising actors.
1
Her (2013)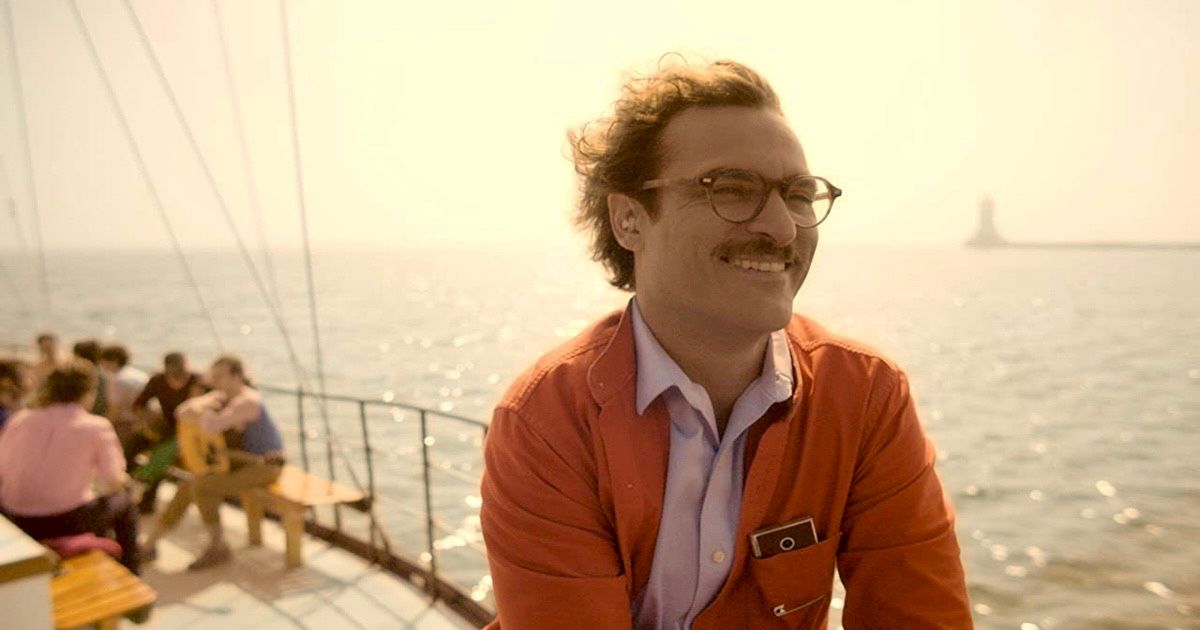 Exploring an unlikely relationship between a man and his operating system, Her is a beautiful and innovative film from the mind of Spike Jonze. It blends the elements of science-fiction with romance to tell the story of Theodore, a lonely and soulful man who makes a living out of writing letters for other people. Dejected by the emptiness in his own life, he buys an advanced operating system and is intrigued by the voice assistant named Samantha, who possesses an intellect and intuition of her own. As their conversations jump from one thing to another, Theo finds himself more and more connected to Samantha (Scarlett Johansson).
Joaquin Phoenix conveys his character's feelings with tenderness. First, there is this palpable loneliness, then the charm of speaking with another person, and later, the gradual affection that transforms him into a happier version of himself. The film's thought-provoking commentary on how AI could impact human connection and relationships is the core of his story.