With the rise in streaming services, it seems as if every week we have a new show to obsess over. While binge-watching has never been easier, keeping up with all the exciting new options has never been harder. However, we cannot deny that streaming has revolutionized how we view television. There are no episode schedules or commercial breaks, and program creators are freely pushing the boundaries to deliver high production value dramas and laugh-out-loud comedies.
In such an age, many of the shows debuting now feel destined to continue capturing the interest and praise of future audiences for generations to come. The reason? These shows tackle current themes and universal human experience with the kind of nuance that resonates with millennials and Gen Z while still making sure the older audience feels entertained. Their flawless worlds feel visceral, making it easy for us to lose ourselves in the characters and narratives. It is undoubtedly an incredible time to be a TV fan, with new favorites constantly raising the bar for quality and showing potential to endure as classics.
20
Ted Lasso (2020 – 2023)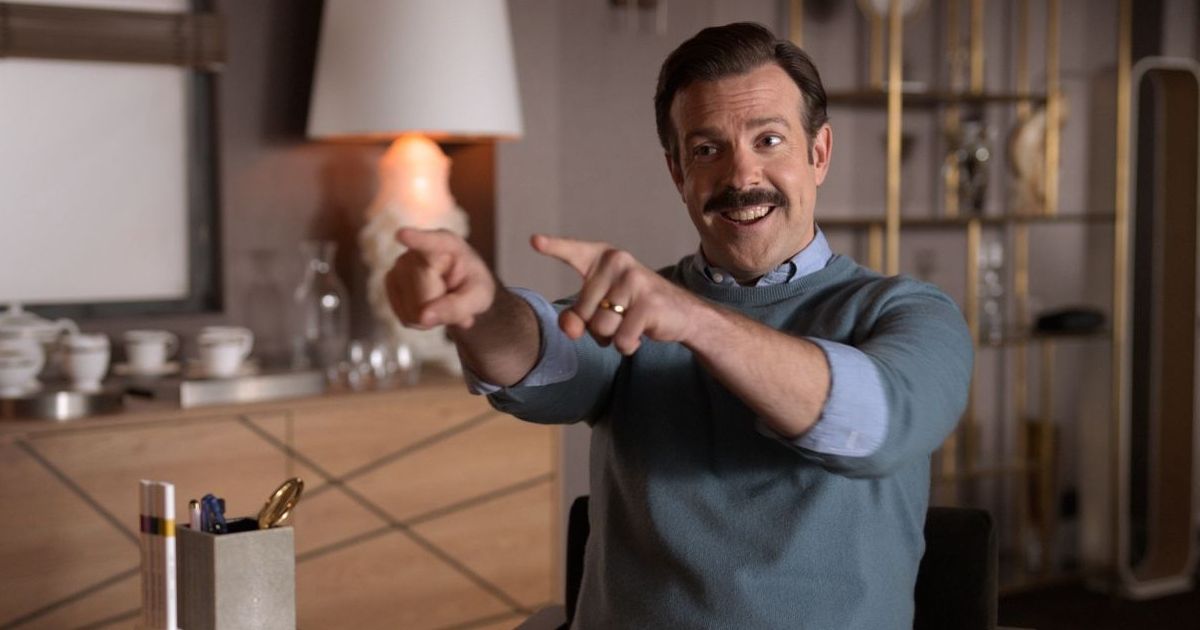 To be honest, soccer is the furthest thing from Ted Lasso's mind when he takes the deal presented by Rebecca Welton and makes the unexpected move from America to England. The job? To coach a British Premier League soccer team. Despite falling behind in terms of knowledge, Ted makes it up with his infectious optimism, underdog determination, and plain old wisdom.
In just three seasons, Ted Lassohas won a devoted fan base that returns to the series when they're in need of effortless and feel-good motivation. By surrounding himself with colorful characters, Jason Sudiekis' Ted sets out to encourage and manage a group of doubting players. And while his methods are unconventional, there is no doubt that the good cheer he resonates will cement the show as a modern classic.
19
Heartstopper (2022 – Present)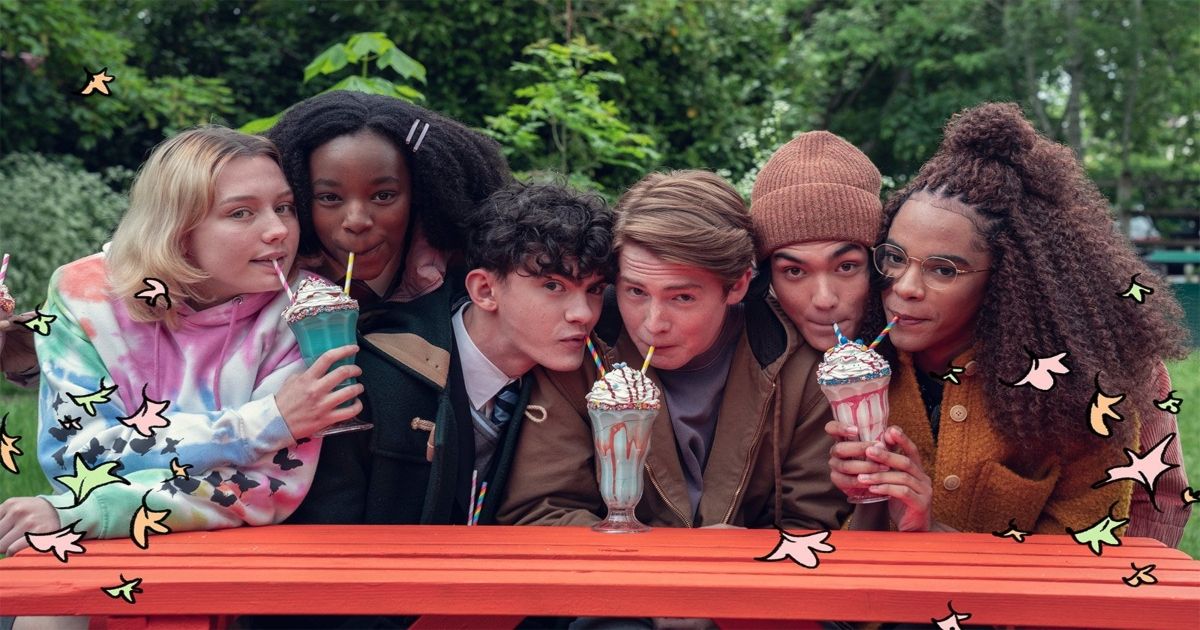 Fairly recent to the game, this gentle and uplifting LGBTQ+ coming-of-age drama has a bright future. Adapted from a webcomic created by Alice Oseman exclusively for Tumblr and Tapas, the series follows Charlie and Nick, two teenagers at a British all-boys school, whose unlikely friendship blossoms into an unexpected romance. While Charlie is openly gay, Nick is still figuring things out for himself. Which is why adjusting to new feelings throws him off-balance as he faces questions about love and identity.
Apart from Joe Locke and Kit Conner's main characters, the show also features a lovely group of supportive friends, also discovering who they are and what it's like to grow up feeling loved and accepted. Heartstopperis one of the few LGBTQ+ shows that doesn't focus a lot on the negatives but rather celebrates queer teenage life with an authentic charm and humor.
18
Schitt's Creek (2015 – 2020)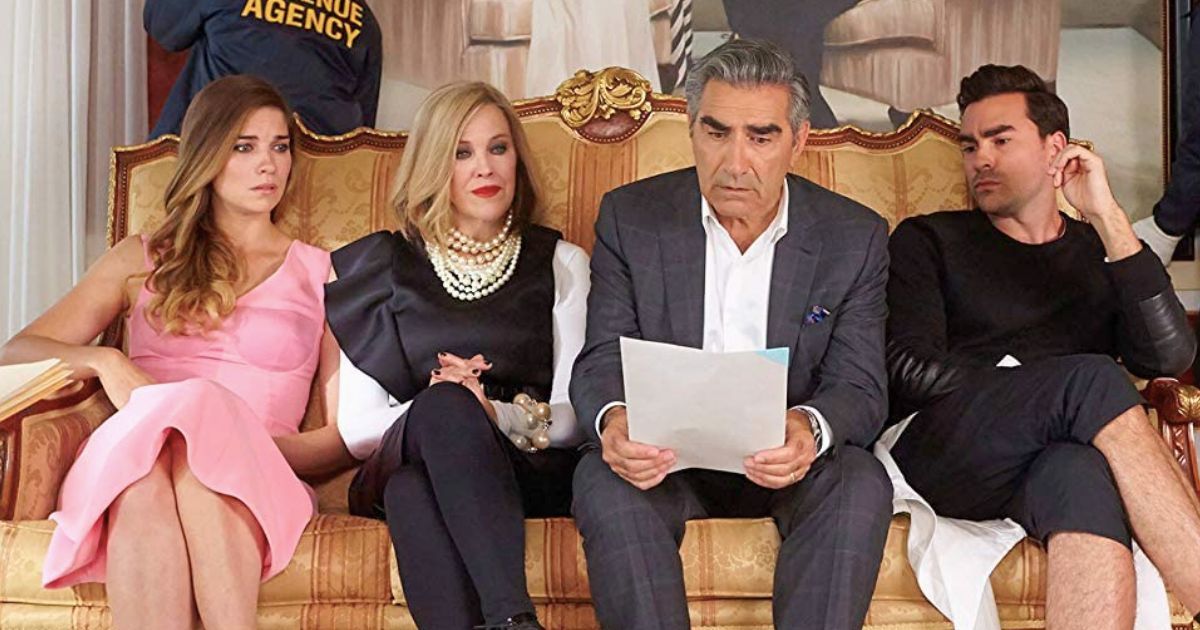 Underrated and underseen, Schitt's Creek is a Canadian gem that has found a place in the hearts of a broad audience. Following the formerly filthy rich Rose family, the events of the show begin after they suddenly lose all their fortune, their estate, and find themselves dead broke with nothing but a small town Daddy Rose bought as a joke for his son, David. Now forced to live in Schitt's Creek, a backwater town, the Rose family feels like a frog in a sea of fishes.
Related: These Are Some of the Best Fish Out of Water TV Shows
From the foul community to their two-motel-rooms living situation, everything becomes a subject for humor as the show watches them adjust. The characters – patriarch Johnny, former soap opera star Moira, and their entitled adult children, David and Alexis – are as odd and hilarious as they come. As the show progresses, it warms the viewers' hearts with its depiction of a family that eventually learns to love each other.
17
The Good Place (2016 – 2020)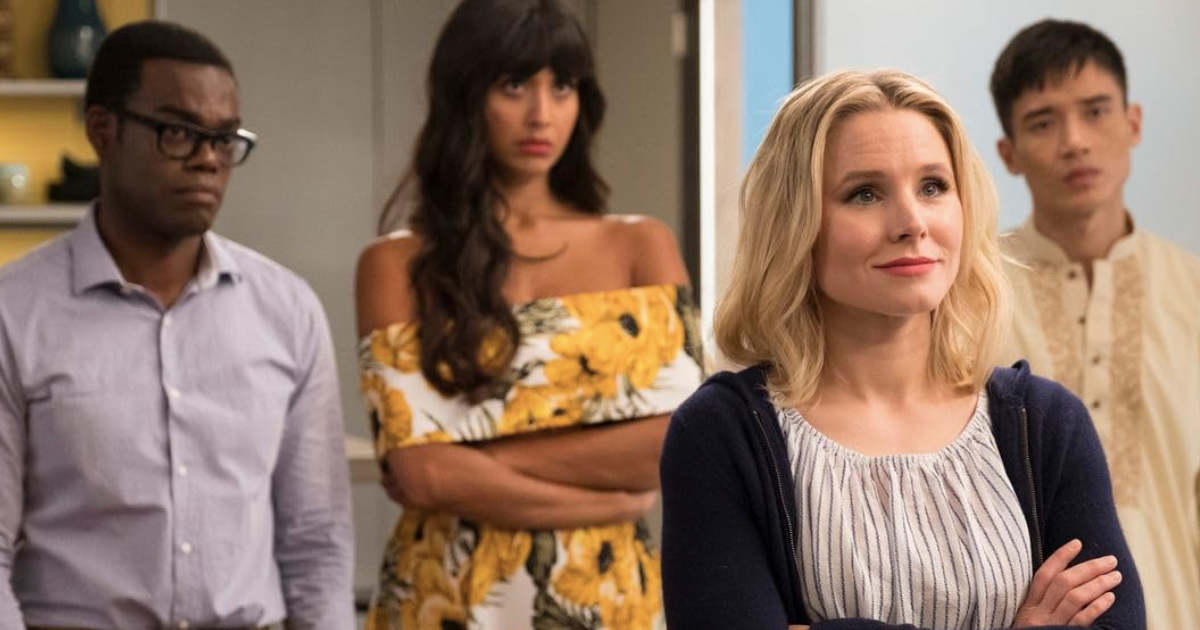 Eleanor Shellstrop was not a "good person" when she was alive. As a saleswoman, she had lived a dishonest life of conning people for selfish reasons. So when she arrives in the afterlife and finds herself in "The Good Place," she is thrilled. But of course, Eleanor soon realizes that she was sent there by mistake. Eleanor realizes that it is important for her to hide her true identity from Michael, an Immortal Being who never became human and is the architect of the place she's in, and a cryptic philosophy professor named Chidi, who she will be sharing a home with. Meanwhile, she must try to become worthy of paradise.
The Good Place is a heartfelt and hilarious show created by Michael Schur. But what makes it so special is the wild creativity and imagination that goes into questioning what really makes us good or bad.
16
Barry (2018 – 2023)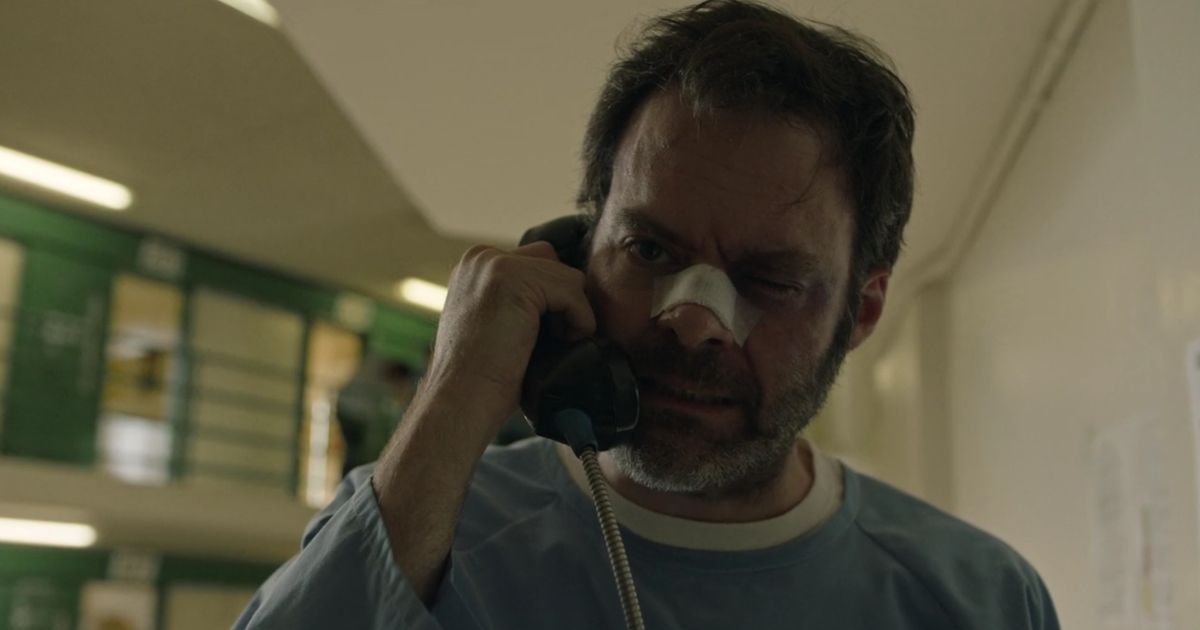 Barry Berkman is a hit man from the Midwest who moves to Los Angeles and suddenly discovers his newfound love for acting. Ready to quit the old life of crime behind, he soon prepares himself to become an actor. But the only problem is that his acting coach has dragged him back into the underworld, making him face the inner darkness he so desperately tried to escape.
Bill Hader plays the titular character with such intensity that it's hard not to brand the pitch black comedy masterpiece as a classic already. With breathtaking performances and narratives throughout its four seasons, Barrydeconstructs the idea of masculinity and the appeal of violence while still finding humor in little corners.
15
Euphoria (2019 – Present)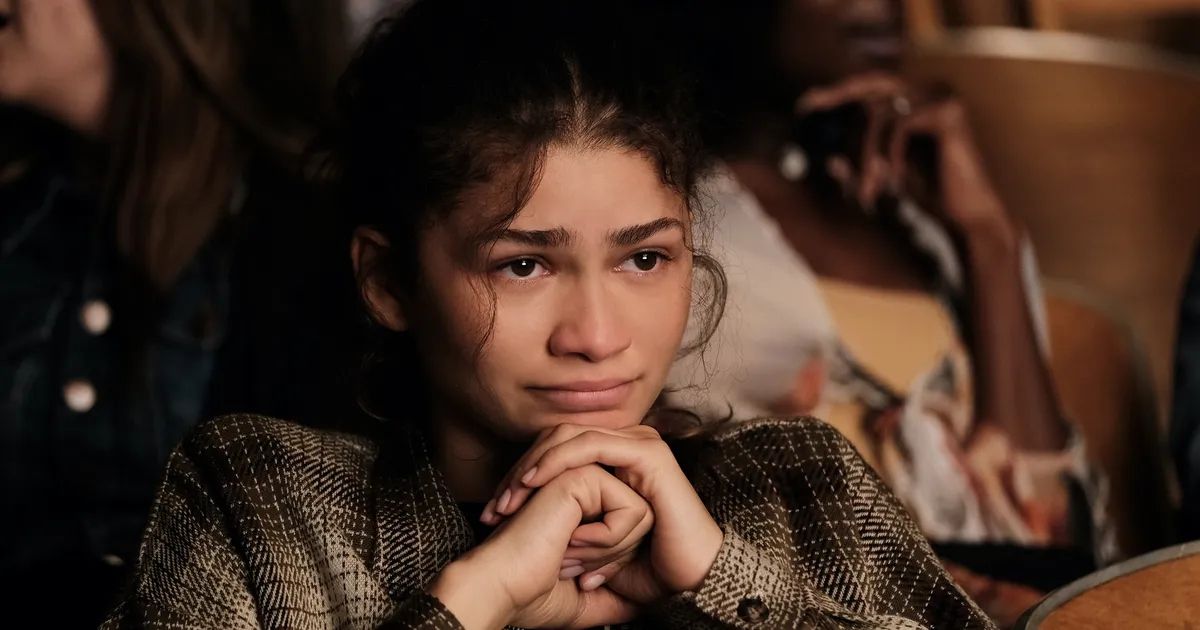 Based on the Israeli show of the same name, Euphoria follows 16-year-old Rue Bennett struggling with the loss of her father and her descent into substance abuse. Fresh out of rehab, Rue doesn't seem like she has any plans for staying clean. Around her are characters like a transgender girl named Jules, Nate, a jock with anger issues, a sexually troubled Cassie and confident but vulnerable Maddie, who is also Nate's girlfriend.
Zendaya gives an astonishing lead performance and stars like Sydney Sweeney, Alexa Demie, Hunter Schafer, Jacob Elordi, and Angus Cloud carry this groundbreaking HBO drama with care and authenticity. For a teen drama, Euphoria sure deals with some heavy stuff, but its exploration of sexuality, addiction, trauma, and friendship manages to portray the chaos of Gen Z lives with accuracy and empathy.
14
WandaVision (2021)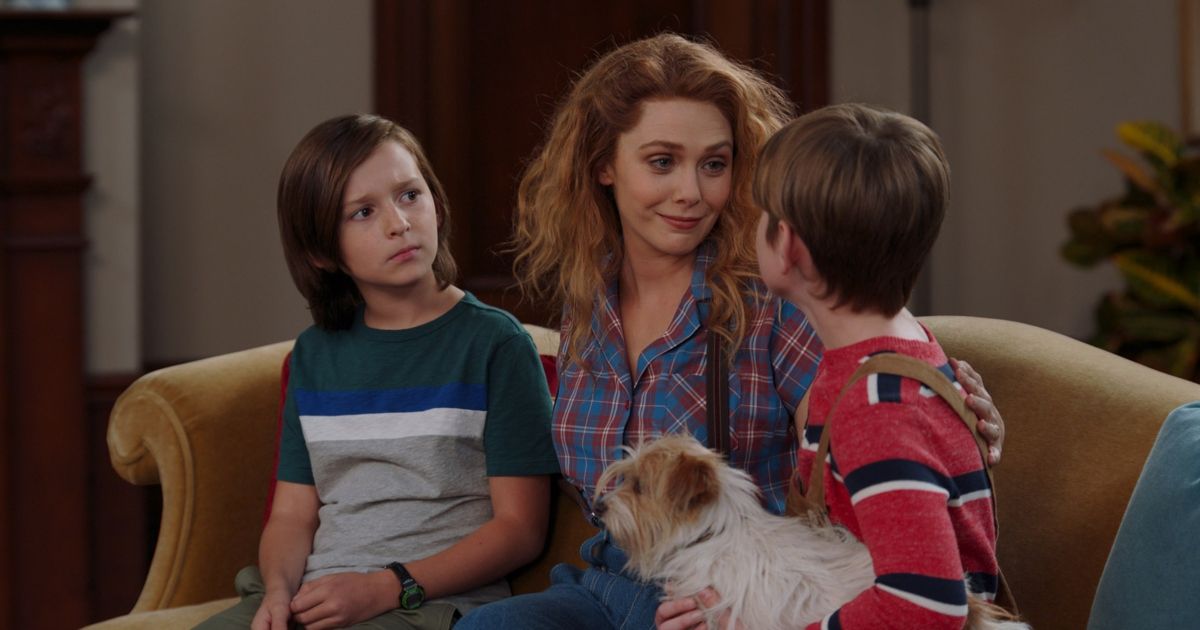 Written primarily by Jac Schaeffer, this Marvel limited series redefined what's possible in the superhero genre. The show is set in an idyllic suburban neighborhood of Westview, New Jersey, where Wanda Maximoff and Vision are living an idealized life as a married couple. Their picturesque world resembles that of an opera, where things do go wrong, but only for a moment. However, Wanda's world hides disturbing secrets and as cracks begin to emerge in her psychologically fashioned reality, new threats surface.
WandaVisionblends a retro sitcom style cinematography with Marvel's signature humor and superhero action to take the audience by surprise. Sometimes trippy, sometimes touching, the show's central idea is to present us with Wanda's journey of grief and healing, and needless to say, Elisabeth Olsen owns the screen with her powerful performance.
13
The Bear (2022 – Present)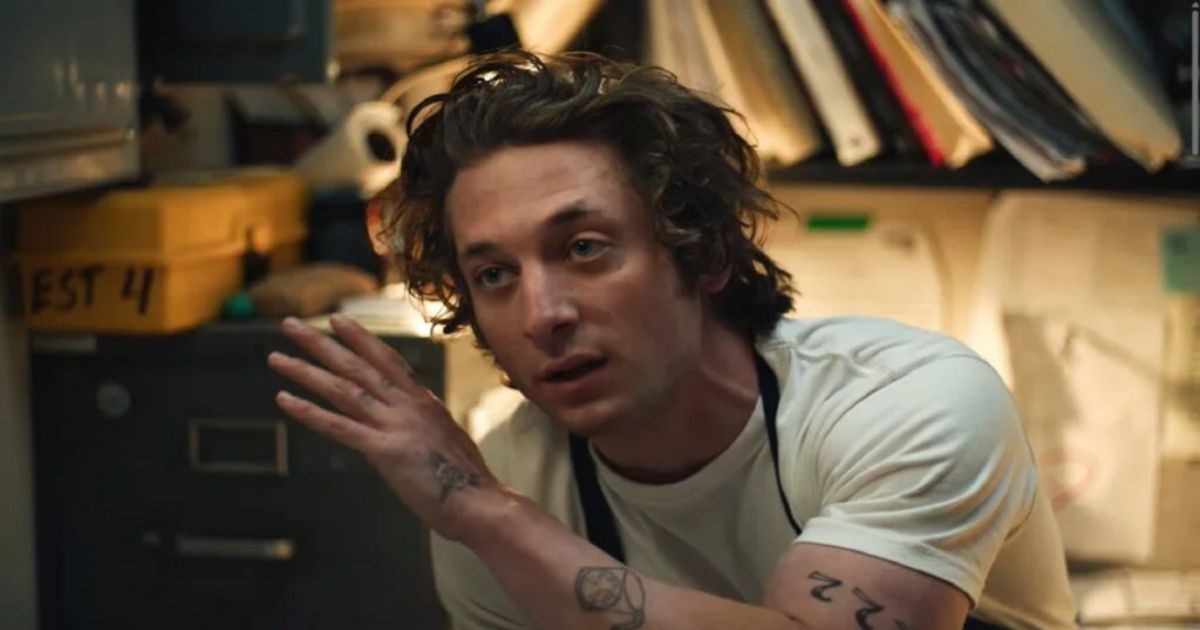 The Bear, which premiered on Hulu not long ago, has been all the rage recently. The show's rise to popularity was so swift that even people who had never heard of the show were drawn towards the streaming service, thanks to the thousands of memes and TikToks. The story revolves around a young chef named Carmy Berzatto, who after a tragedy, returns home to Chicago to run his family's Italian beef sandwich shop. However, the transition from working in the fine dining industry to a back-of-house kitchen not only brings cultural shock, but also awakens his inner management freak.
Related: Is The Bear Based on a True Story?
From butting heads with the rowdy kitchen staff to wanting to elevate the quality of experience they offer the customers, Carmy works tirelessly to keep things afloat. Jeremy Allen White and Ayo Edebiri's performance plays a huge hand in making this show a modern classic. But above that, the show also attracts any visceral lover of food and fans of tightly-wound workplace comedies.
12
The Summer I Turned Pretty (2022 – Present)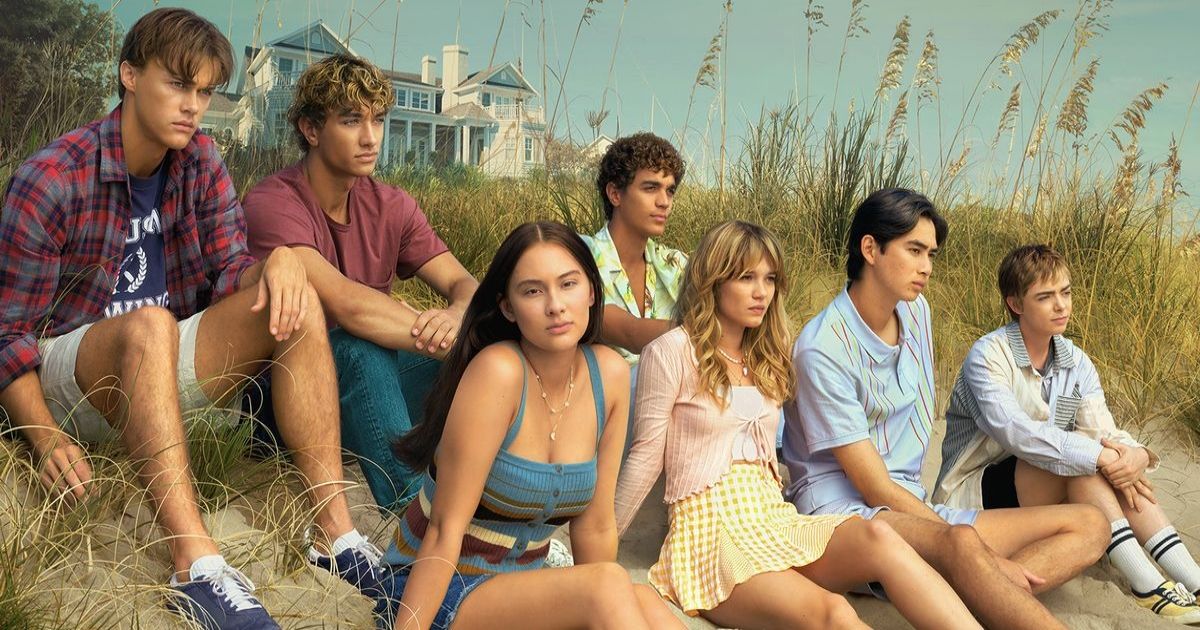 Jenny Han sure drew all the praise after Netflix turned To All the Boys I've Loved Before into one of the most beloved recent rom-com franchises. It was only natural that her next project for Amazon Prime Video would amass the same anticipation and excitement.
The Summer I Turned Pretty follows Belly Conklin, a city girl who escapes to the Cousins' beach house every summer with her mother, Laurel, and brother, Steven, for rest and escapism. The house is owned by Laurel's best friend Susannah and her two sons, Conrad and Jeremiah, in whom Belly has found a family. But this year, she's older and more conflicted than ever because her changing relationship with the two brothers may just threaten the bond they share. Centered around themes of first love, heartbreak, and loss, this delicate teen drama explores every emotion felt when the carefree youth is slipping away.
11
The Boys (2019 – Present)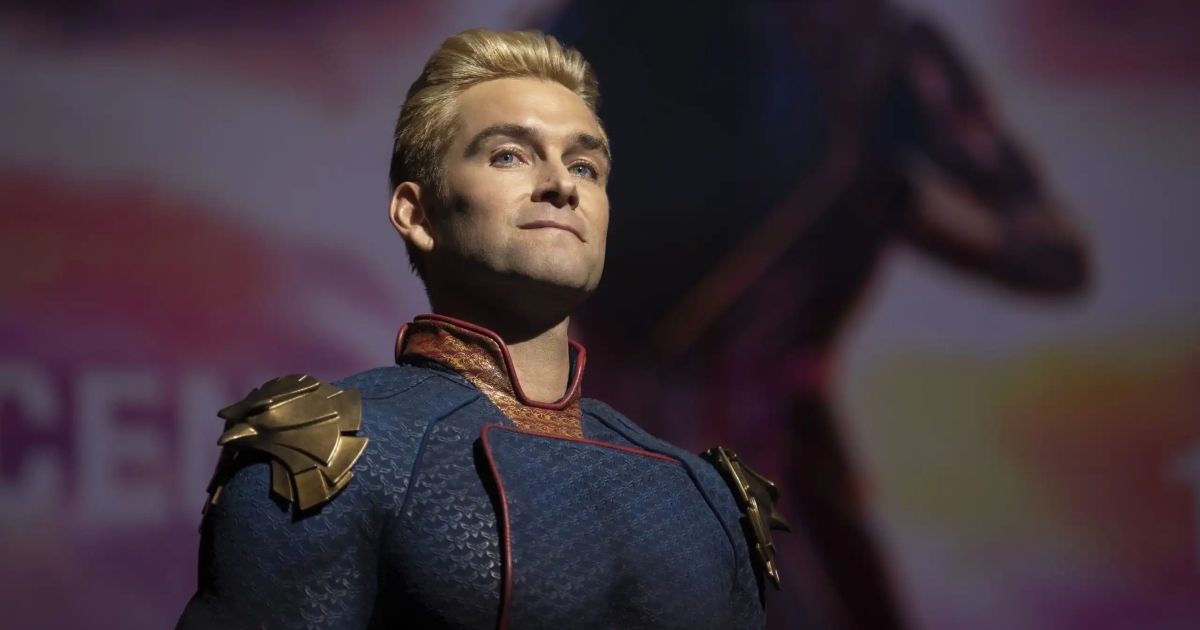 The superhero genre has produced many blockbusters for the silver screen, but few dare to experiment and satirize the overused trope. The Boys does things differently. Set in a world where super powered individuals are treated as gods despite them residing among mere mortals, the series takes a sharp turn and morphs these saviors into forces we should be afraid of.
The central characters are two notable figures who couldn't be more different – Hughie seeks justice after losing his girlfriend in an accident and Butcher, who is the leader of a gleefully vicious crew determined to explode the dark truths of their superiors, the owners of Vought International. While the premise sounds dark and gritty, the series is actually quite entertaining and hilarious. With its sharp social commentary and over-the-top action, The Boys finds a place among the bold and subversive shows in recent times.
10
Fleabag (2016 – 2019)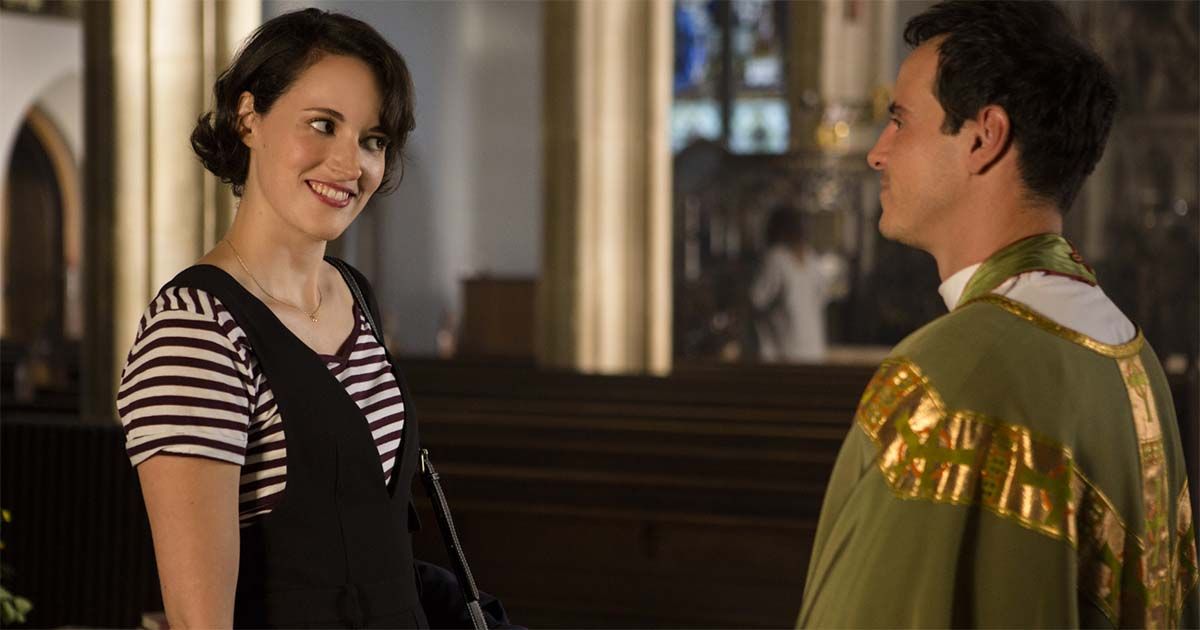 There are plenty of adjectives to describe Fleabag. She's vulnerable, cynical, feisty, gorgeous, funny, and sexually unapologetic. Created by Phoebe Waller-Bridge, this British comedy series was initially just a one-woman show that she performed at the Edinburgh Fringe Festival back in 2013. Starring in the show herself, she tells the story of an angry and confused young woman living a chaotic life in London. Her only solace is her bleak humor – which she holds tightly onto during and after a tragedy strikes.
Through hijinks and heartbreak, Waller-Bridge's breathtaking portrayal of the character immerses us directly into her psyche and sharp inner dialogue. Acclaimed critically for its 'breaking the fourth wall' gimmick, the series leaves an indelible taste with only two special seasons.
9
Sex Education (2019 – Present)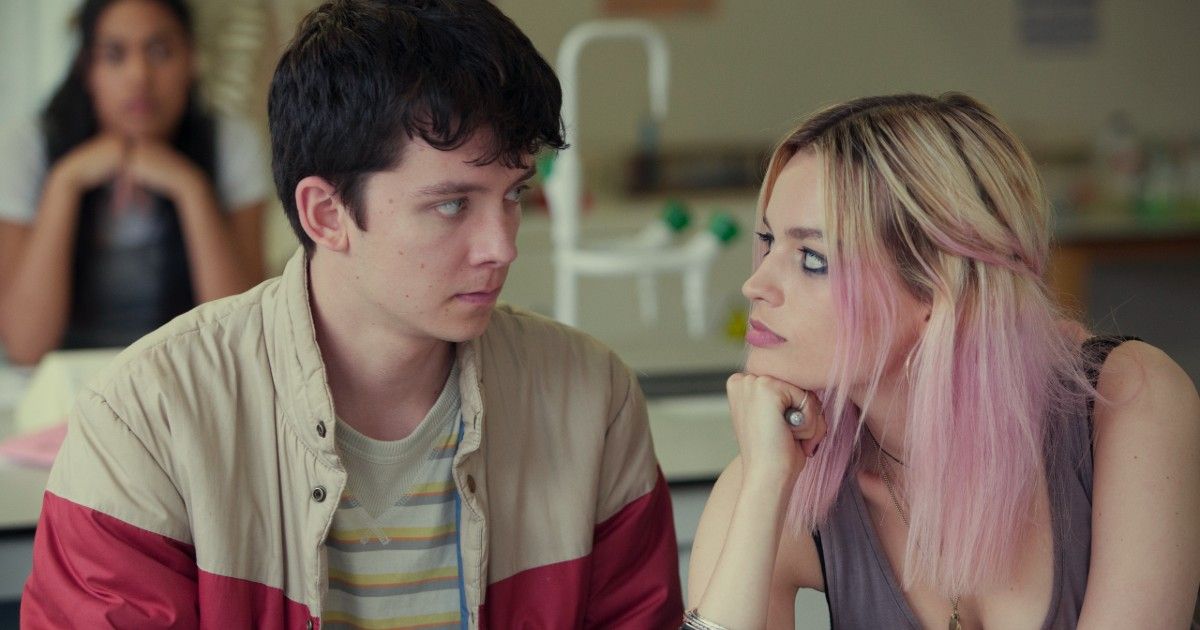 Otis Milburn is an awkward teenager who spends most of his time with Eric, his openly gay best friend. He's the last person you'd think is capable of offering sex advice. But his sex therapist mother seems to have influenced him in all the right ways because after striking a deal with the rebellious Maeve, Otis sets up an underground high school clinic.
Sex Education is a refreshing and unique high school drama that dives headfirst into teenage intimacy, identity, sexuality, and everything in between. By featuring nuanced and complex characters and giving them individual narratives – like Amy's journey of empowerment, Adam's exploration of his identity, and Maeve going through personal growth – the show celebrates vulnerability and understanding in a way never done before.
8
Stranger Things (2016 – Present)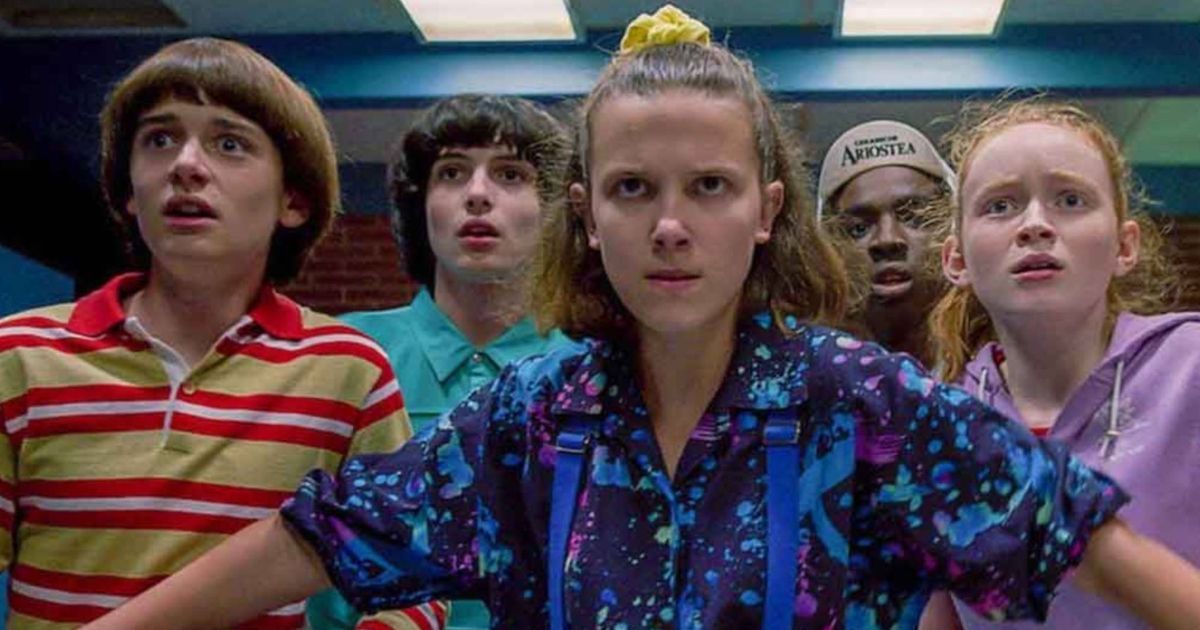 A record-breaking entry into Netflix's vast database. Stranger Things is a science fiction horror drama set in 1980s Hawkins, Indiana. The unique story begins with Will Byers mysteriously vanishing. His disappearance leads to a search party led by the town's sheriff, Will's mother Joyce, and his group of friends. Eventually, the friends stumble upon Eleven, a little girl who managed to break free and uncover astonishing secrets about a supernatural force that lurks in the Upside Down and government experiments that led to its creation.
Related: Stranger Things: 10 Characters Who Deserved Better
Shot through the nostalgia of the decade, the series captivated millions of viewers with its Spielbergian visuals and vivid scares. The cast of child actors is phenomenal, and it is anchored by Winona Ryder and David Harbour. The Duffer Brothers' show is undoubtedly one of the greatest sci-fi projects ever created.
7
The White Lotus (2021 – Present)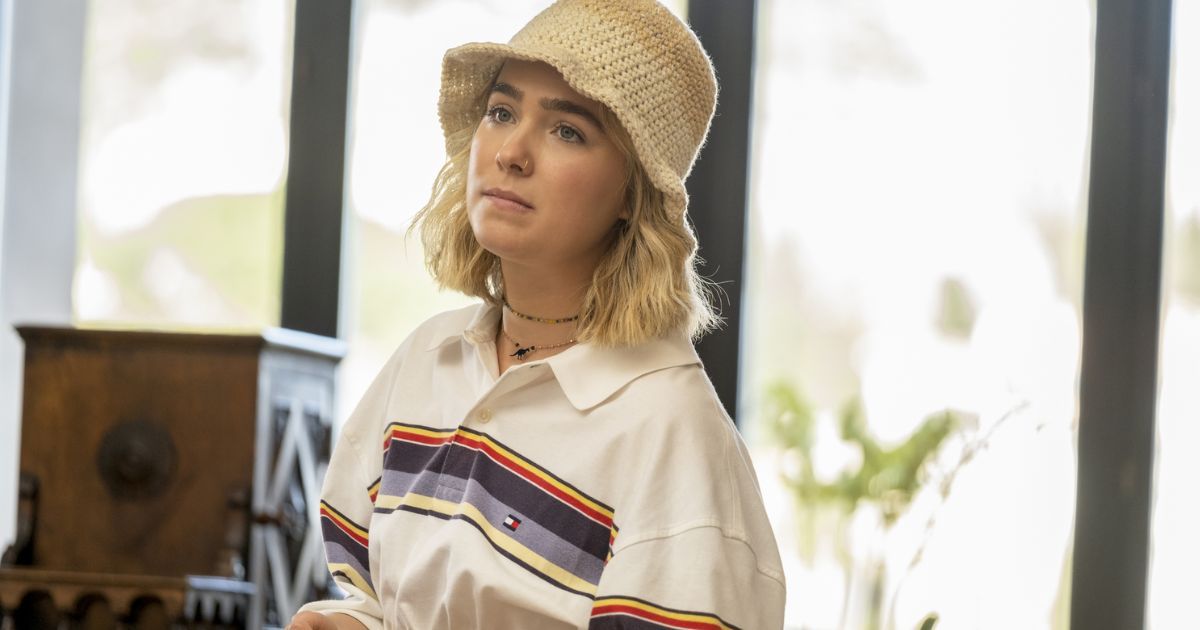 Currently, there are a few anthology series that have taken the world by a storm with their innovativeness. Black Mirror and Love, Death & Robots are titles that immediately come to mind. But straying away from the sci-fi genre is The White Lotus, which welcomes you to an exclusive Hawaiian resort and throws you among a privileged, elite, and wealthy band of vacationers. They mingle with the staff and eccentric locales against the backdrop of lush tropical beauty.
But it's not all relaxation and games for these guests, because as the episodes progress, we witness the dark hungers and toxic privilege they harbor within themselves. With scathing social commentary and shocking revelations, the series takes pride in dropping your jaw with every new episode. Another interesting thing about the show is its cast, which includes A-list stars like Aubrey Plaza, Jennifer Coolidge, Theo James, Haley Lu Richardson, and more.
6
Ozark (2017 – 2022)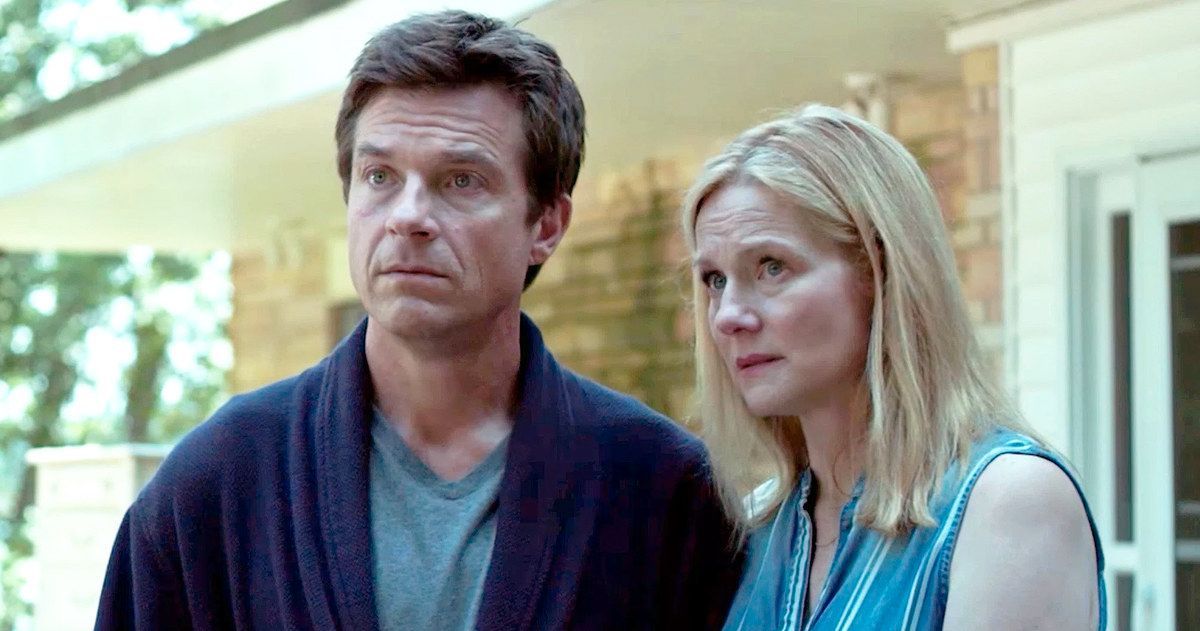 One of the most consistently brilliant TV shows ever made, Ozark follows financial advisor Marty Byrde, who messes up a money-laundering scheme and attracts the attention of a drug lord. His men first threaten to kill Marty, but later agree to his proposition where he promises that he will launder $500 million for the cartel within five years. He takes his family and moves to the Lake of the Ozarks, and let's just say that the folks there aren't very happy with their arrival.
Through tense environments, ever-looming threats, death tolls, and dizzying plot twists, Laura Linney and Jason Bateman remain steady and soulful in their roles while their marriage and morality is tested to their limits. The show's complex characters and slick camerawork make it absolutely binge-worthy. But beyond that, it is the ability to find dark humor in the bleakest corners that makes Ozark the best crime saga.
5
Bridgerton (2020 – Present)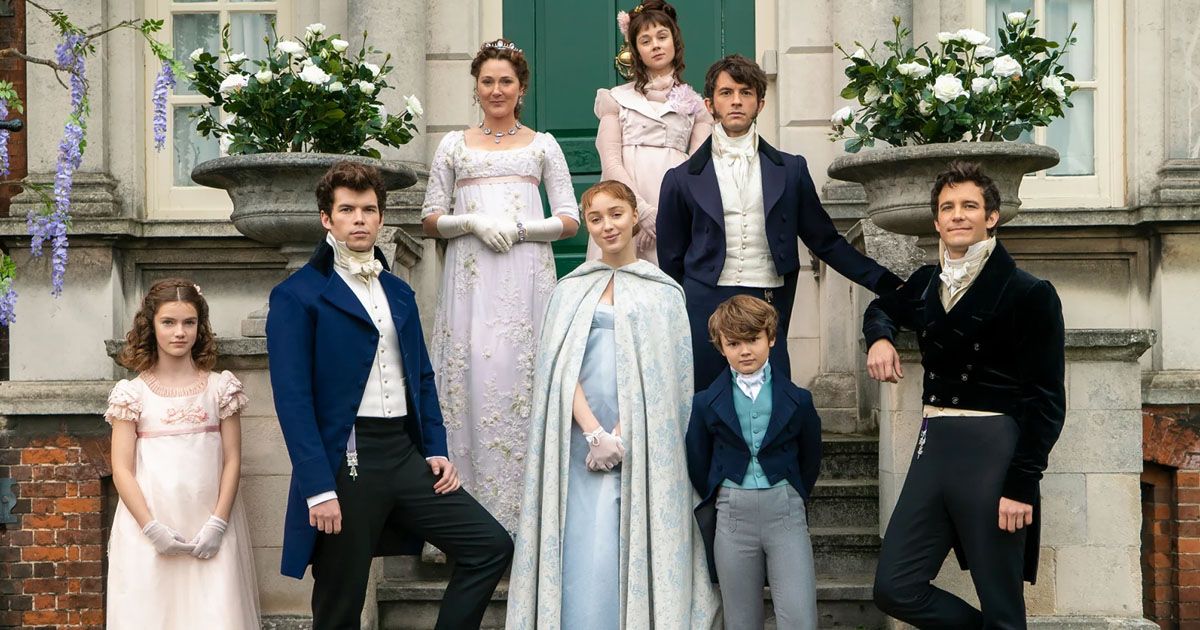 Period pieces always delight the audience. The reasons are plenty – opulent visuals, dreamy costumes, and the romanticization of even the most unassuming gestures. Set in Regency-era London, Bridgerton centers around eight close-knit siblings of the titular family as they seek love, acceptance, and happiness amidst high society balls, gossip, and scandal.
While the premise itself is satisfying enough, the series turns up the allure by adding an anonymous gossip columnist named Lady Whistledown who is always watching the royal families' moves, the siblings' arrangements, and quietly judging them. Featuring a diverse cast and lavish settings, Bridgerton allows the audience to immerse itself in the steamy romance and grand declarations that sets high (and somewhat unrealistic) standards for the hopeless romantics.
4
The Crown (2016 – 2023)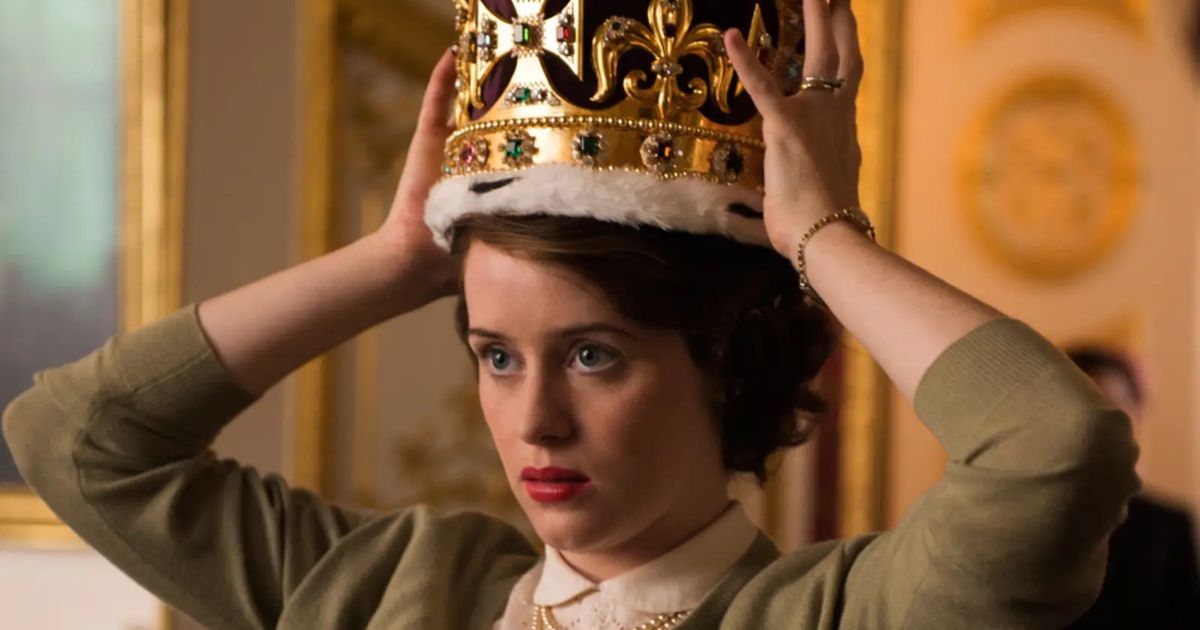 Another iconic period drama that educated a global audience about the British Royal family by providing a glorious cinematic window to their 20th century life, The Crown is Netflix's prized possession. The show doesn't span various generations of monarchs but instead chronicles the entire reign of Queen Elizabeth II. Peter Morgan was the head creator of the show, and across five seasons, he brought the constantly evolving royal household into modern focus with the help of an outstanding cast.
Claire Foy, Olivia Colman and Imelda Staunton are the three actresses who humanize our main character in various stages of her life with exquisite grace. Starting with the coronation of Queen Elizabeth II at the age of 25 to the way she handled important historical events and the palace's relationship with Britain while holding her crumbling family together is truly beautiful.
3
The Last of Us (2023 – Present)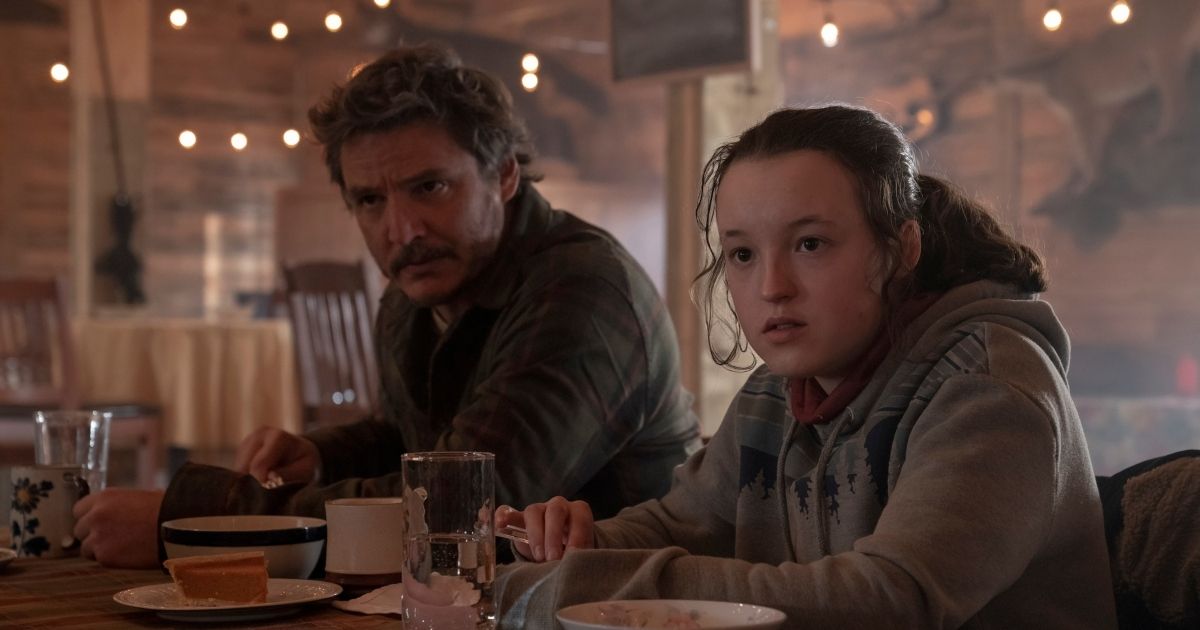 In just nine episodes, the excellent adaptation of Naughty Dog comes alive in spectacular fashion and wins over the internet with its gritty visuals and emotional narrative. Featuring a post-apocalyptic America where a fungal outbreak has left the country in shambles, a time-hardered smuggler named Jeol is tasked with protecting 14-year old Ellie, who is immune to the infection. The mission is to get past an oppressive military checkpoint, but the road is treacherous.
Related: The Last of Us: 5 Reasons Why the Series Is a Great Video Game Adaptation
What begins as a simple job soon transforms into a horrifying journey, leading to the formation of a deep bond between Pedro Pascal and Bella Ramsey's characters. The Last of Us has been praised for its incredible sound, production design, writing, as well as performances. Moreover, the entire premise revolves around survival action, which is filled with both heart-pounding scenes and intense backstories.
2
Succession (2018 – 2023)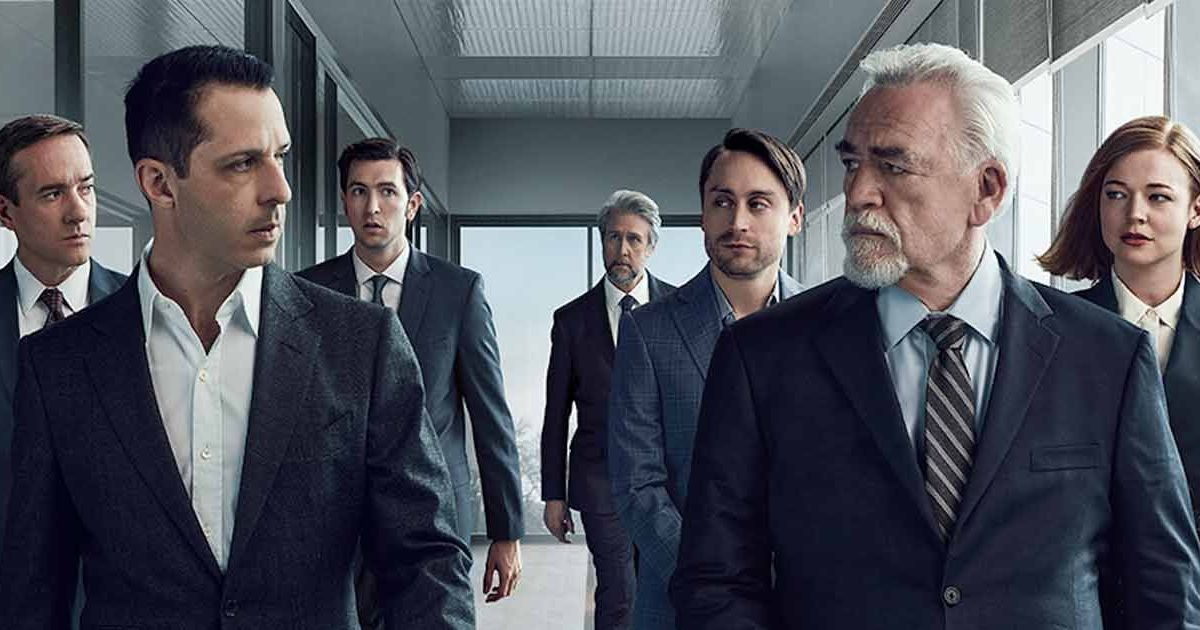 Blending family drama and satire, Succession is a show that follows the dysfunctional Roy family and the reins of their media conglomerate Wayster RayCo, which are free and up for grabs now that the head patriarch has decided to step down because of his deteriorating health. With intense generational conflict and whip-smart dialogue, the series moves forward at an engrossing pace. His offsprings churn out Machiavellian schemes in order to beat others and gain control of the empire, only to give rise to hilarious drama.
Clearly, the show's core lies in the behavioral tendencies and self-absorbed actions of the ultra wealthy 1% of people, which means that the jokes and mockery are clever and piercing. As for the character studies, from Brian Cox's aging patriarch to Jeremy Strong's ambitious kid, each one ratchets up the intensity to addictive new heights.
1
The Marvelous Mrs. Maisel (2017 – 2023)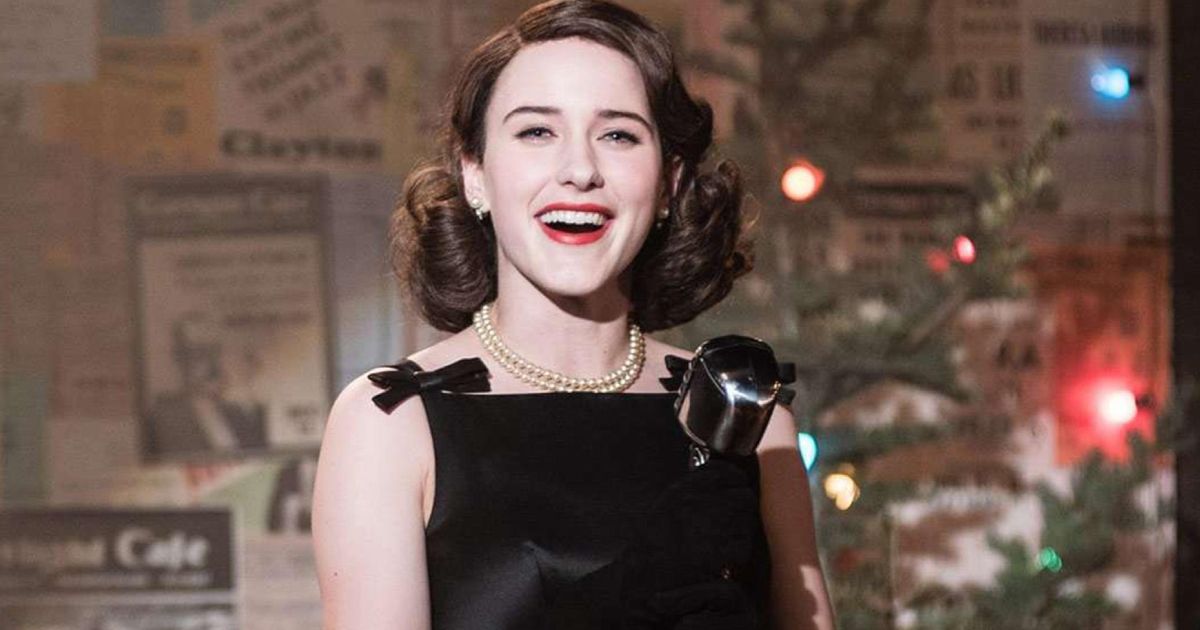 Set in 1950s NYC, everything is nearly perfect for housewife and mother Miriam "Midge" Maisel. She never thought she'd have to ask for or fight for more because her life in the lavish Upper West Side apartment was quite comfortable. That is until she discovered something about herself that would change the course of her life. After her husband Joel leaves her without so much as a reason, Midge walks down to the nightclub at Greenwich Village and vomits out everything she's been going through, ultimately churning comedy gold with her words.
Eventually, she shocks everyone by pursuing a career in stand-up comedy, a field that was entirely dominated by men. From dazzling dresses to perfect hats and fascinating set design, this Manhattan-based period drama created by Amy Sherman-Palladino is truly phenomenal. Being a stand-up centric series, the episodes and Midge's acts never fall short in humor and wit, making The Marvelous Mrs. Maisel an exquisite entry.