Saturday Night Live has had one of television's most interesting histories. But, from its zeitgeist-capturing '70s, the significant lull (AKA near cancelation) that was the '80s, the Sandler-Farley-Spade-Myers-Ferrell revival of the '90s, and so on, there's been a certain consistency. Specifically, over the course of 48 seasons and counting, SNL has been the definitive launching pad for comedy's next big names.
The 2000s alone saw 18 performers who would go on to major movies and scripted series join the sketch comedy fun. These are the 13 best, and the only stipulations for inclusion were that they were naturals on the show and they were introduced at some point between January 1, 2000, and December 31, 2009. So, a good bit of Season 25's latter half (October 2, 1999 − May 20, 2000) was fair game, as was the first half of Season 35 (September 26, 2009-May 15, 2010).
16
Maya Rudolph (May 6, 2000)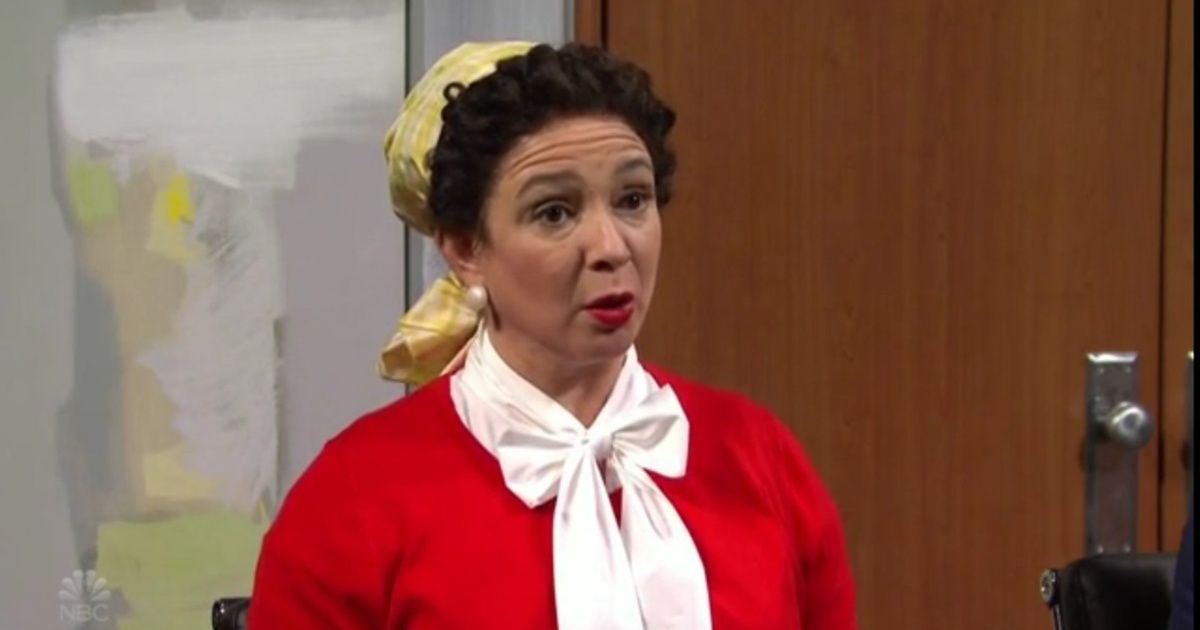 The great Maya Rudolph started on Saturday Night Live at an odd time: The third to last episode of Season 25. But, regardless of when she started, Rudolph's addition was a massively beneficial one to the show's ensemble.
Rachel Dratch also started during Season 25, but it was at the tail end of 1999. That said, while Dratch was a terrific addition in her own right and Debbie Downer is a classic, it would still be Rudolph for the win. Her presence has been felt ever since her departure in 2007, most notably as Vice President Kamala Harris ever since 2019.
15
Tina Fey (October 7, 2000)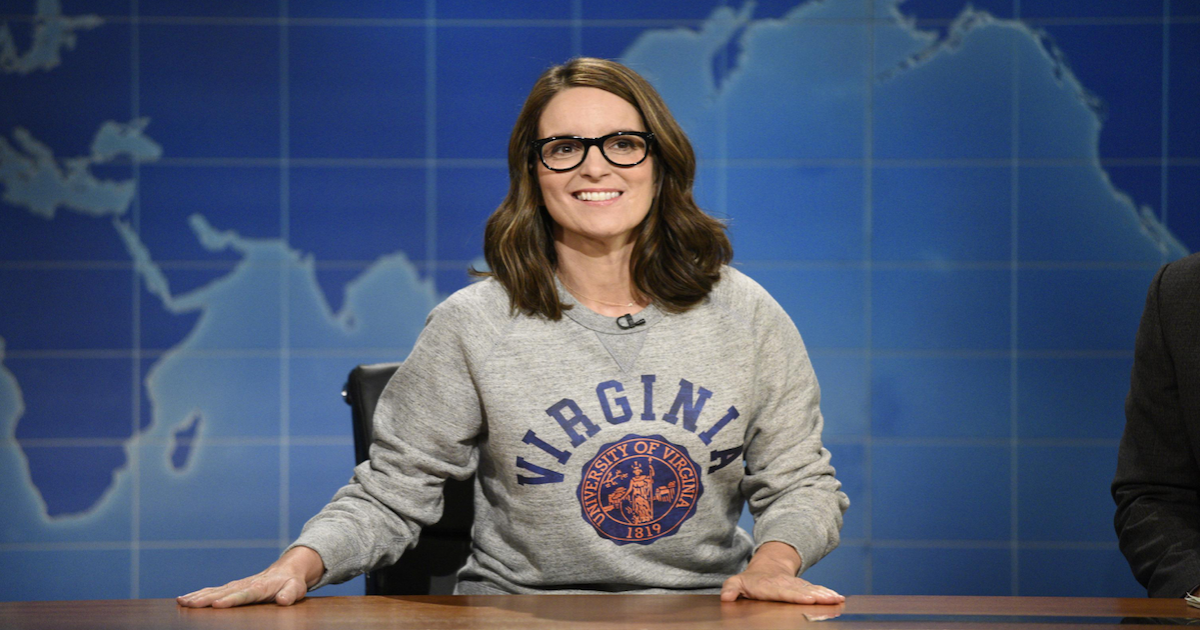 There was a baseless rumor in August 2023 that Tina Fey was to succeed Lorne Michaels as Saturday Night Live's showrunner. It wasn't to be, but it's a testament to Fey's considerable contributions as writer, occasional sketch actor, Sarah Palin impressionist, and weekend update co-anchor that, really, no other person could do it. Fey would be the natural progression.
And her contributions to SNL lore don't even stop with the show itself. 30 Rock feels as part of the sketch comedy show as one of its sketches.
RELATED: Should Saturday Night Live End After Season 50?
14
Seth Meyers (September 29, 2001)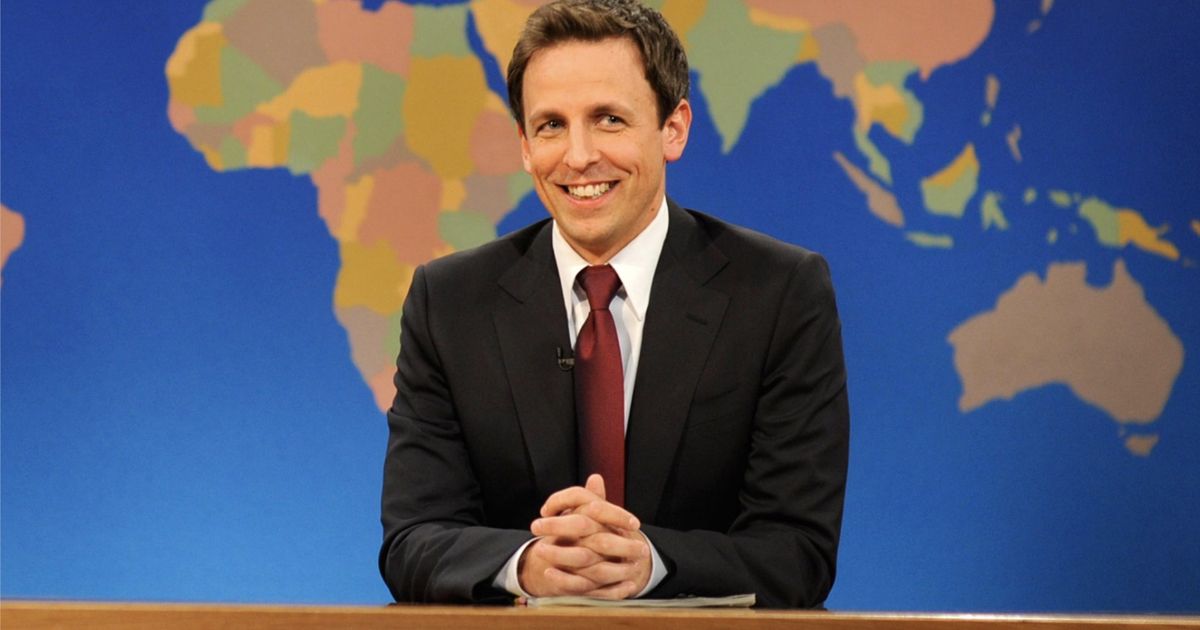 One of Saturday Night Live's longest-running cast members, Seth Meyers was one of the show's key members for 13 seasons (2001-2014), predominately as the host or co-host of Weekend Update. Meyers' history with SNL and NBC is lengthy and notable, first joining the sketch comedy show as a cast member, appearing in sketches like "Myspace" with Julia Louis Dreyfus. But his presence was always more strongly felt in the dialogue, with Meyers ultimately ending up as co-head writer with Tina Fey in 2006.
When Fey left later that year, Meyers was bumped up to head writer, but that's not all. He also took Fey's place behind the Weekend Update desk, his dream gig and one he's continued on a different floor of 30 Rockefeller Plaza ever since leaving SNL in February 2014 (that very month, in fact).
13
Amy Poehler (September 29, 2001)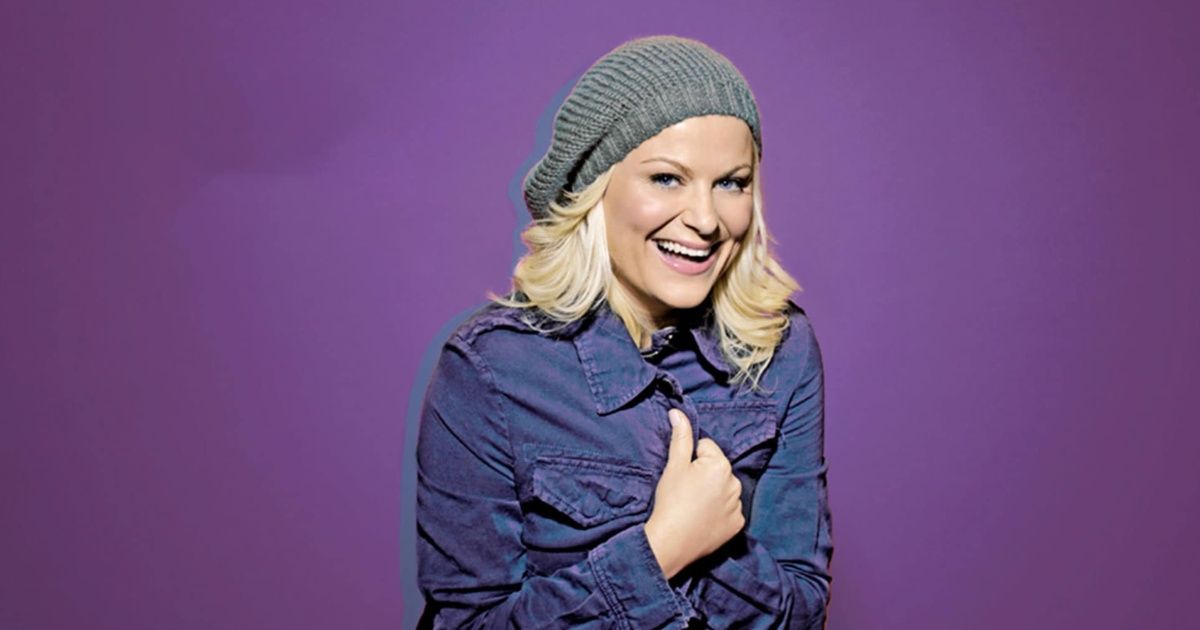 Upgraded to repertory status less than six months after her debut episode, The Groundlings' Amy Poehler was as natural a fit for the SNL ensemble as she was for that comedic troupe. Poehler was and remains amazing with Tina Fey, but she was just the same no matter who she was paired with or what character she was playing.
Poehler was great for an impression, like Sharon Osbourne or Katie Couric, but she could steal the show even as a side character. For instance, the Deal or No Deal sketch, which features her altering her voice to a hysterically mousy pitch. But, Poehler is arguably most known on the show for her work as Weekend Update from 2004 to 2008, first with Fey, then with Seth Meyers.
12
Will Forte (October 5, 2002)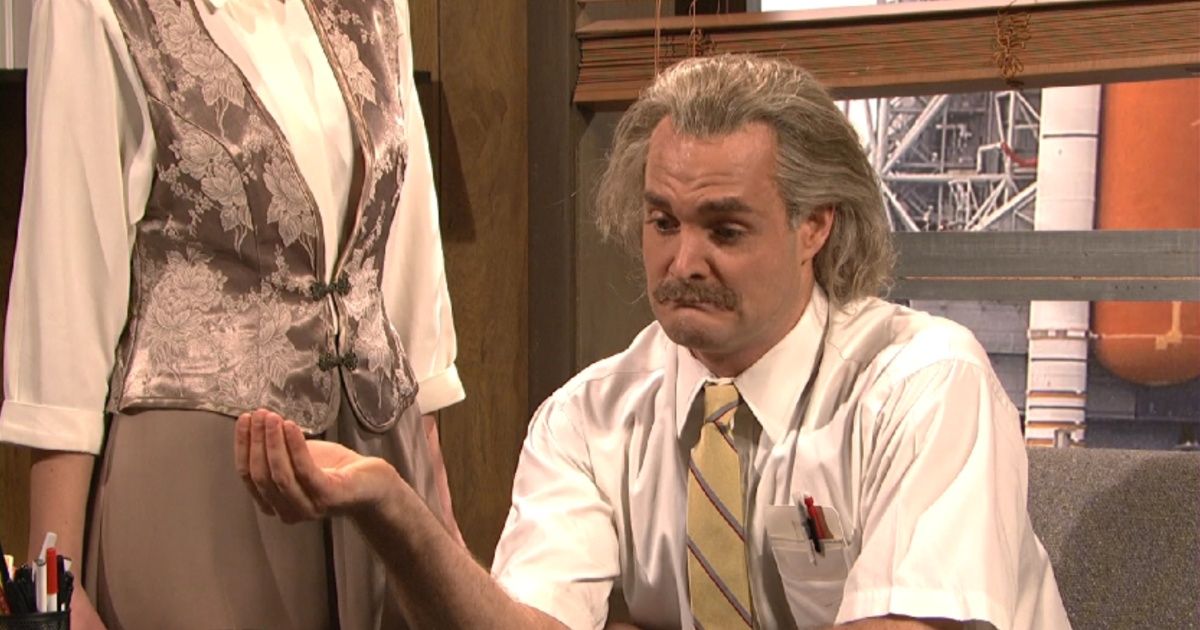 Had Will Forte only created MacGruber, one of Saturday Night Live's best characters, he'd still be the aughts' most interesting new addition. But he also had The Falconer, Greg Stink, and a member of Jon Bovi to unleash if need be.
And then there's the potato chip sketch, which stands as perhaps the most outlandish thing to come from SNL that wasn't pre-taped. As for impressions, Forte was a reliable staple in political sketches, e.g. as Geroge W. Bush.
11
Fred Armisen (October 5, 2002)
Fred Armisen may have left Saturday Night Live back in 2013, but his presence is still very much felt on the show. For one, he's often the band leader on Late Night with Seth Meyers, which very much functions as SNL's sibling series. Secondly, like Maya Rudolph, he comes back sporadically. It's always a joy, and it can't be a coincidence that the sketches he joins (e.g. "Mr. Dooley" with real-life friend and ex-girlfriend Natasha Lyonne) are some of the best in recent years.
Armisen is a joy for the audience not just because he's a familiar face, but because he has an air about him that reads as supportive and compassionate. When he guest-starred on Lyonne's episode, it was to be a supportive presence, and the same could be said for Armisen's appearances during the hosting debut of his Wednesday co-star Jenna Ortega. Fred Armisen is the guy who always makes a party both more fun and more intellectual, as long as he isn't playing a court stenographer.
10
Kenan Thompson (October 4, 2003)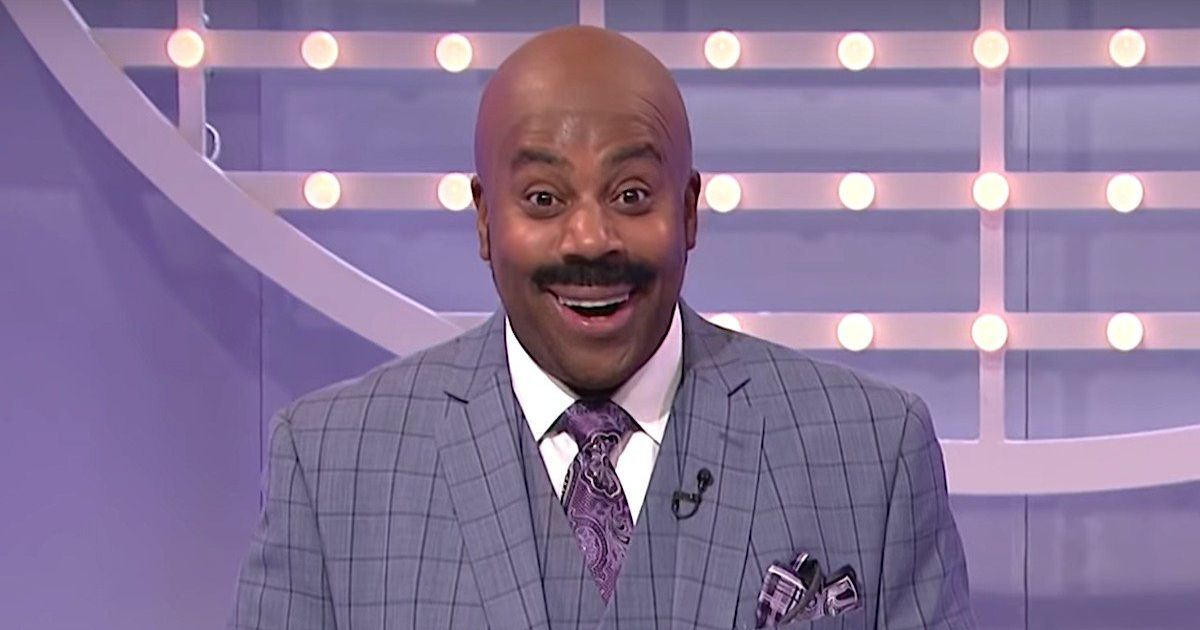 With a record 400+ episodes and nearly 20 years under his belt, Kenan Thompson has made more SNL history than any other cast member. By this point, his contributions to the show are innumerable, but chief among them is his perpetual lending of professionalism and skill to each and every sketch.
Thompson buoys the work of those around him, and it's hard to imagine an SNL season in the future without him in it. From his take on Steve Harvey to host of Cinema Classics Reese De'What, Thompson's a chameleon. A very funny chameleon.
9
Rob Riggle (October 2, 2004)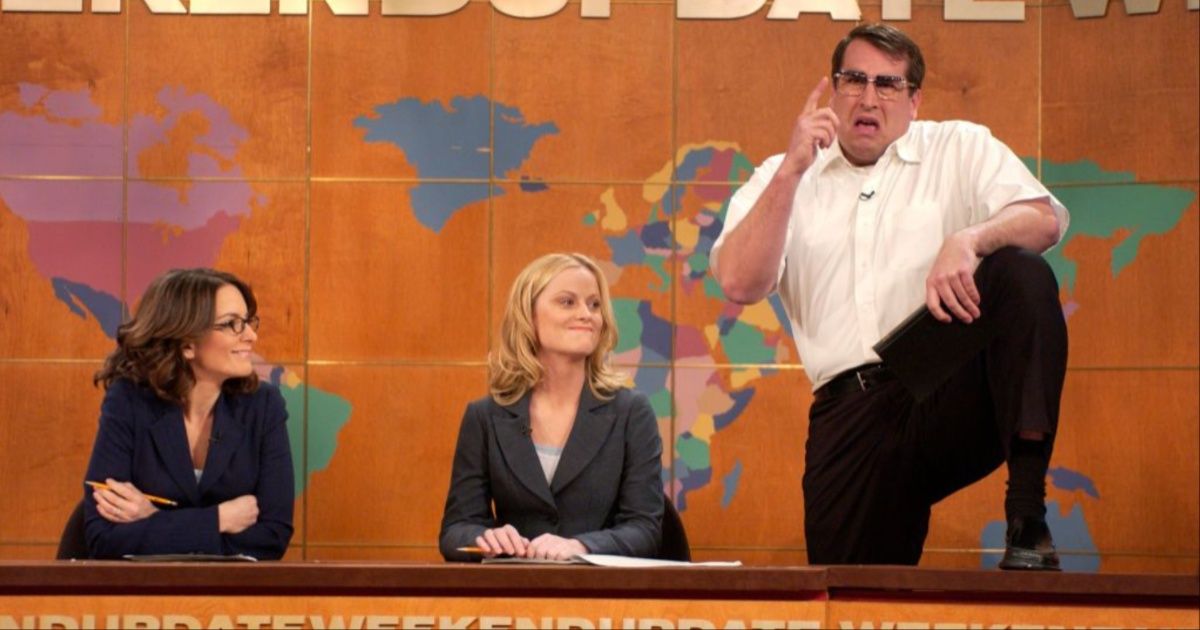 Rob Riggle only lasted one season on Saturday Night Live, but he's gone on to become a very familiar face nonetheless. For instance, his line "In the face!" from The Hangover was oft-quoted for a few years there.
As for SNL, his Featured Player stint during the 2004-2005 season didn't produce but so much gold, but it's easy to imagine the burly, loud retired United States Marine Officer branching out with another two years under his belt. Fortunately, it would only be a year until Riggle would find a much better fit on The Daily Show. F
8
Jason Sudeikis (May 7, 2005)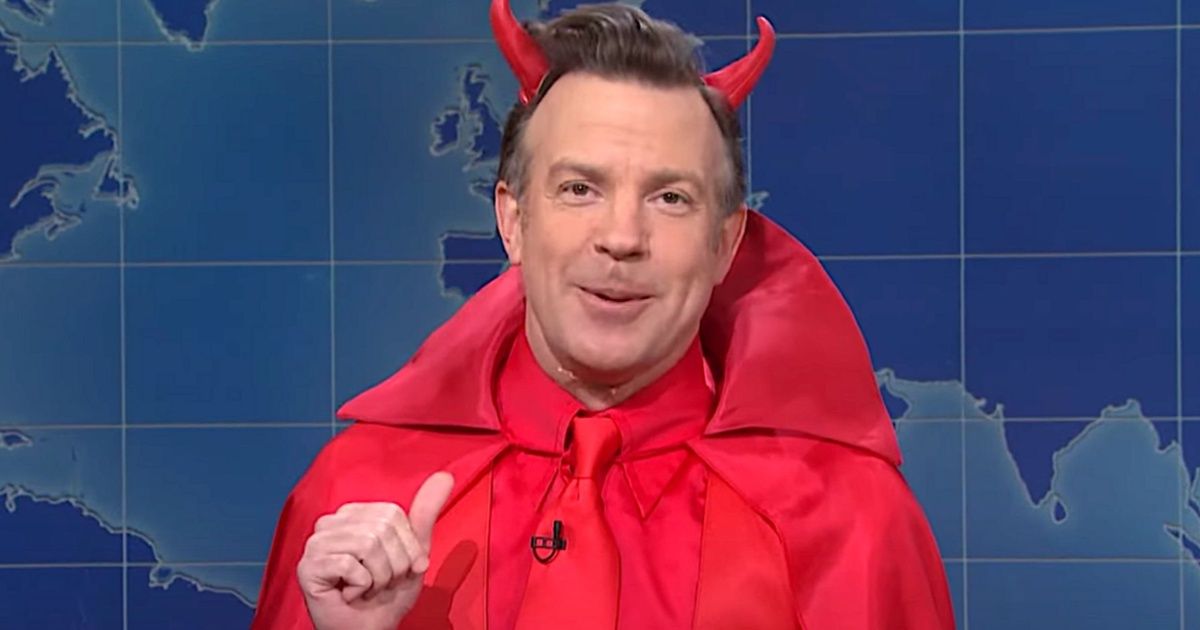 Jason Sudeikis' 2021 hosting debut was one of SNL's funniest, which isn't surprising considering just how much experience he has with the show. He wrote for it a few seasons starting in 2003, but ultimately he had a much longer run as cast member from 2005 to 2013.
As far as recurring characters go, Sudeikis was responsible for one half of "The A-Holes," Weekend Update's The Devil, and game show host Pete Twinkle. But he was just as good at playing the episode's straight man, forced to look on as chaos unfolds, e.g. in the funeral speech sketches. Not to mention, his Joe Biden, George W. Bush, Mel Gibson, and Mitt Romney all got a lot of play.
7
Bill Hader (October 1, 2005)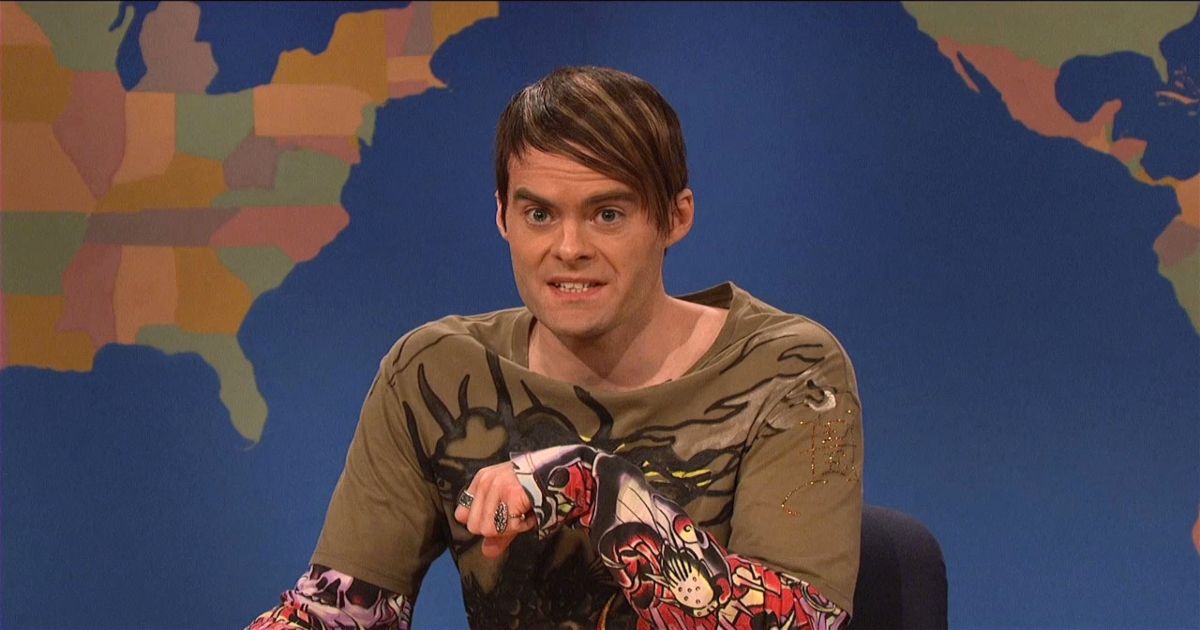 From his iconic Stefon to bizarre outliers like razor-sharp Vincent Price and Alan Alda impressions, Bill Hader was a major high point each of his eight seasons. In fact, he was the first male SNL cast member to receive an Emmy nomination since Eddie Murphy back in 1984.
Hader was known for breaking during sketches, but he's so likable as a performer that it's infectious instead of jarring (which has plagued breakers of the past). Hader can do anything, whether he's needed to portray Al Pacino for a Charlie Brown-inspired sketch or a jealous firefighter with a penchant for repeatedly hollering at the top of his lungs.
6
Andy Samberg (October 1, 2005)
Some Saturday Night Live cast members are simply solid, humorous professionals who make for great additions to an existing ensemble. Then there are those like Andy Samberg, who bring something entirely new to the show, much to its benefit.
Please Don't Destroy's sketches wouldn't be a part of SNL now were it not for Samberg and his The Lonely Island cohorts Akiva Schaffer and Jorma Taccone. But Samberg did far more than create amazing videos like "D**k in a Box," "Motherlover," and the absolutely bonkers "Great Day." He could also contribute a great impression, e.g. Nicolas Cage or Mark Wahlberg, or come up with unique recurring characters e.g. Blizzard Man.
5
Kristen Wiig (November 12, 2005)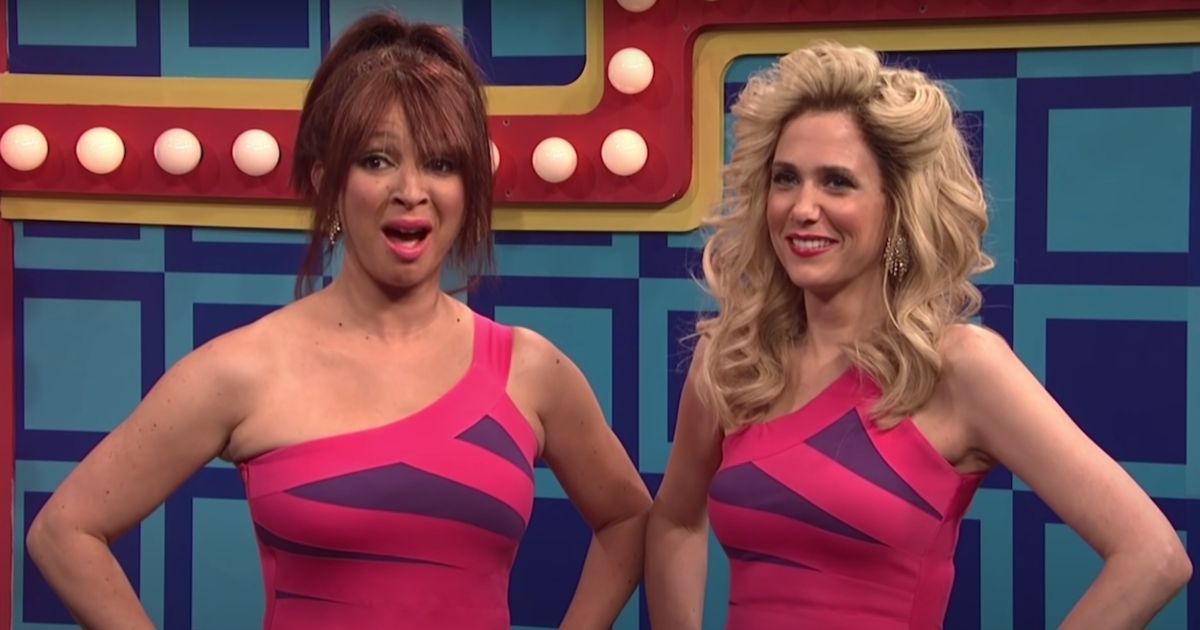 Naturally, plenty of cast members from SNL history have been called one of the 'Funniest People on the Planet.' But, in Kristen Wiig's case, it's a title that's entirely warranted. Her seven years with the show graced it with any number of lose-your-breath funny moments, whether she's playing the very un-sexy Shana or impersonating Lana Del Rey on Weekend Update. Wiig's time on the show showed her proving equally proficient playing wild recurring characters and serving as an impressionist.
On the former side, her cranky Aunt Linda is fun, but it's her absolutely and uniquely bizarre creations like Dooneese, Gilly, and the Target Lady that stand out. Though there's much to be said about the skill it takes to speed-talk as Judy Grimes. And, if the show needed a real life figure imitated, Wiig was often the answer. Of her 100-plus impressions, her often-used standouts included Jamie Lee Curtis, Kathie Lee Gifford, Nancy Pelosi, Kim Cattrall, Jennifer Tilly, Katharine Hepburn, and an instantly iconic Liza Minnelli.
4
Bobby Moynihan (September 13, 2008)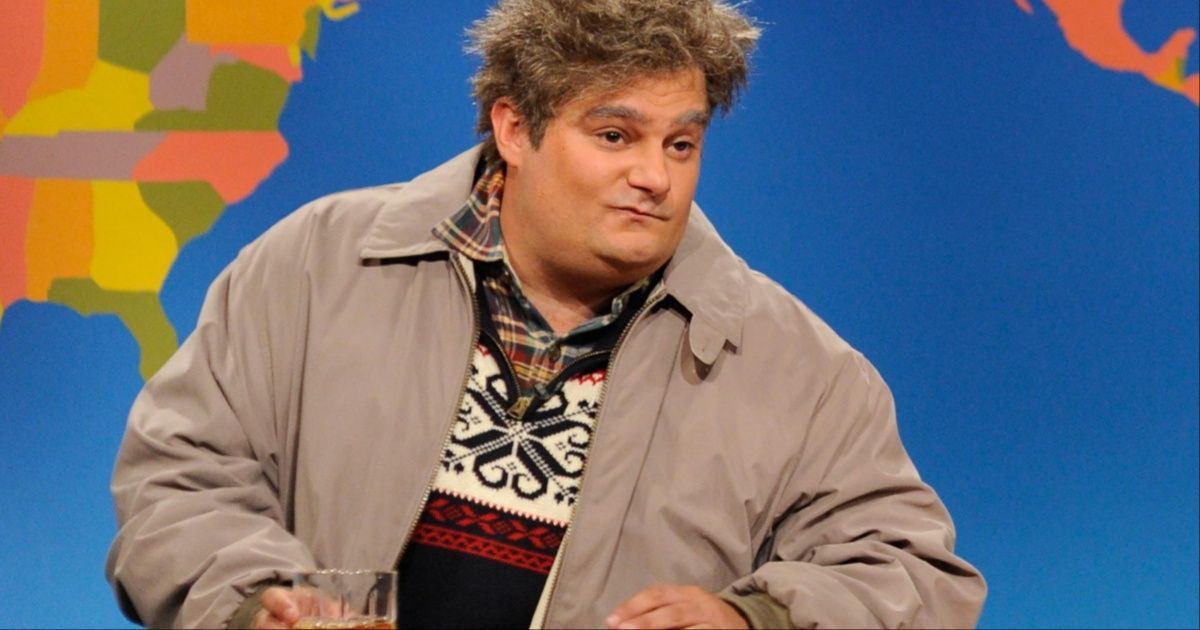 Long-running Saturday Night Live cast member Bobby Moynihan swiftly became one of the show's most reliable players. Good for a recurring bit on weekend update, headlining a sketch, or even just putting in a tiny appearance in a sketch, Moynihan was an asset.
On the smaller role side of things, Moynihan was always an ace to play goofy side characters to an even goofier main character. For instance, see his recurring role as Liam in the Kristen Wiig-fronted Gilly sketches. But of course there's Drunk Uncle, not to mention some pretty hilarious impressions e.g. Snooki and Danny DeVito.
3
Michaela Watkins (November 15, 2008)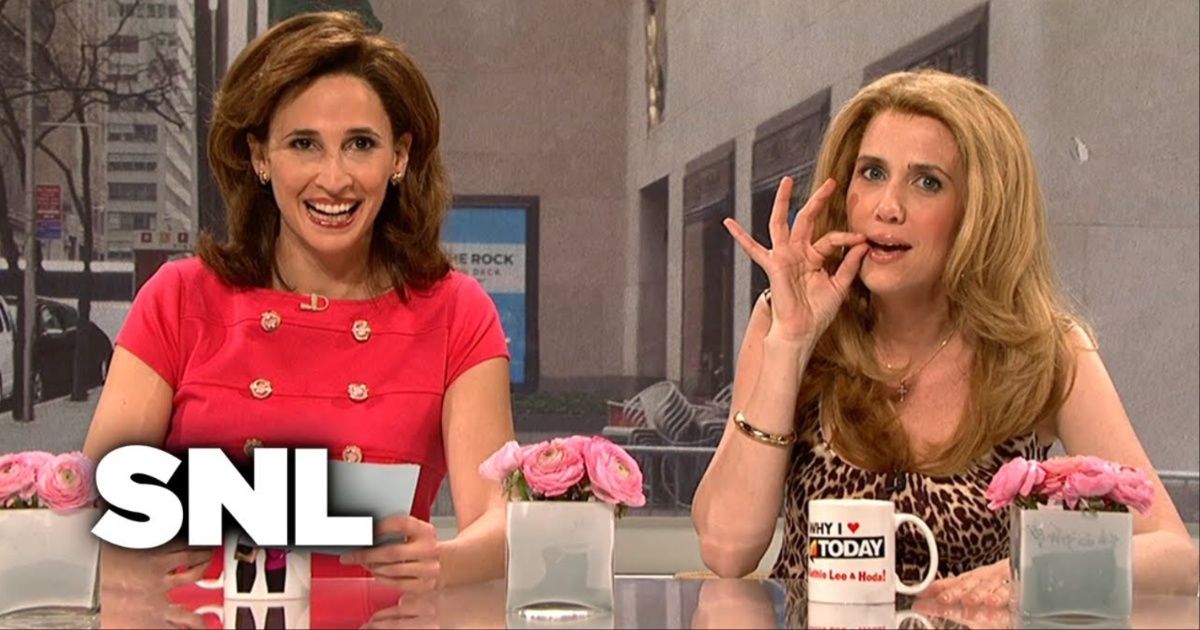 Michaela Watkins was only on SNL for a year, but during that time she proved to be a reliable presence with a cheery brand and comedy that works far more often than not. Unfortunately, Watkins' was let go after her single season, right alongside Casey Wilson.
Fortunately, Watkins has gone on to a very successful career since her brief stint on the sketch comedy series. Perhaps most notable is her work with David Wain on projects like Wanderlust and Wet Hot American Summer: First Day of Camp as well as her work with Nicole Holofcener and Julia Louis-Dreyfus on Enough Said and You Hurt My Feelings.
2
Abby Elliott (November 15, 2008)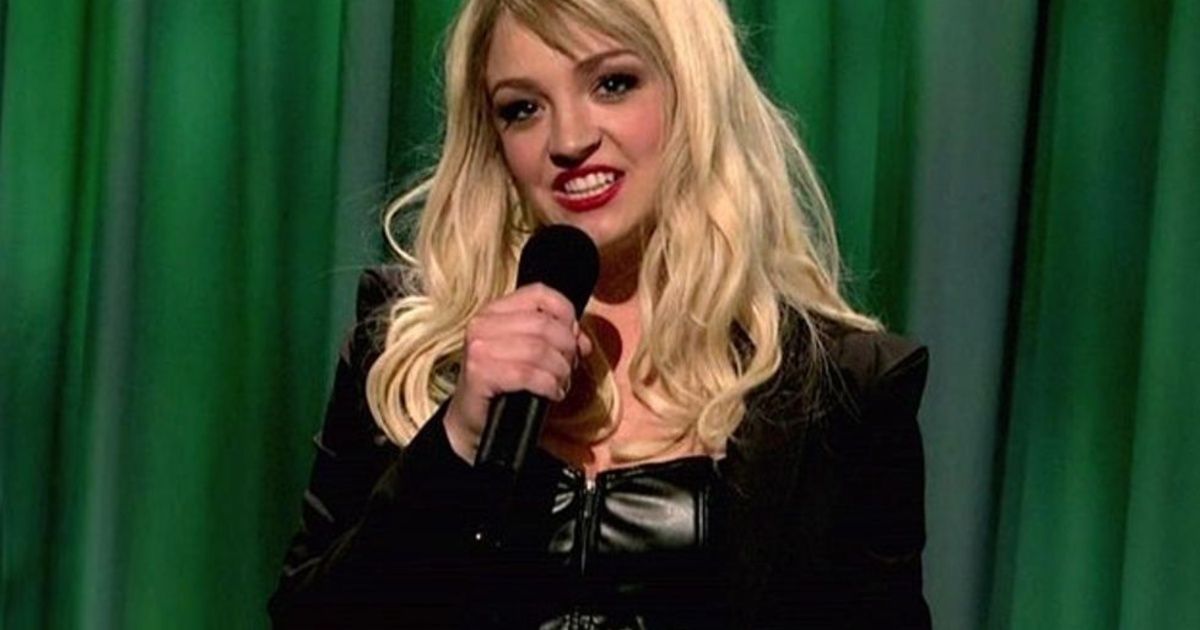 Saturday Night Live's 34th year only added two cast members, and neither one went on to become one of the show's legends. That said, Abby Elliott and Michaela Watkins are hysterical performers, with the sketch series working out particularly well for Elliott. Watkins, however, only lasted one season.
Elliott has since found success on standout projects such as Hulu's The Bear, but SNL gave her plenty of opportunities to show off her chops from 2008 to 2012. Elliott was let go from the show following the departures of Wiig and Samberg.
RELATED: Greatest SNL Sketches of All Time (with Videos), Ranked
1
Nasim Pedrad (September 26, 2009)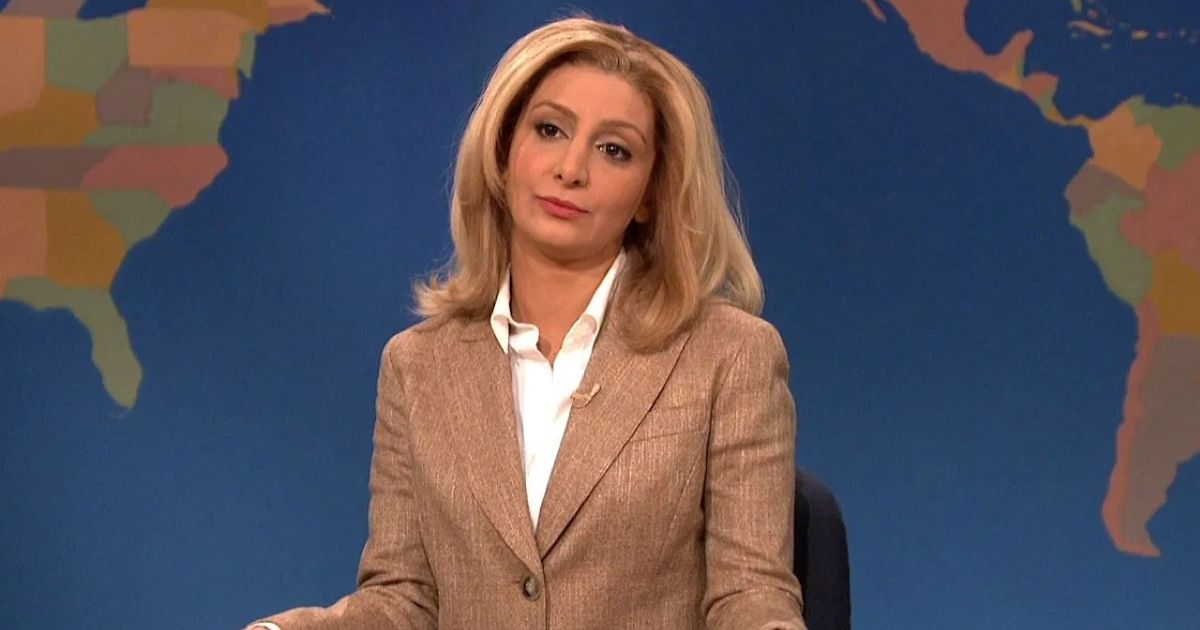 Season 35 brought in two very funny women, Nasim Pedrad and Jenny Slate, but it was only a good match for one. But, to be fair, tasking Slate with a sketch in her very first episode that requires the constant utterance of the word "Friggin'" was a tall order.
Slate's gone on to have a terrific career outside SNL, but as for the sketch comedy show she was let go after one season. Pedrad, however, lasted from 2009 to 2014, and she was always great for a sketch's straightwoman and an impression or two (e.g. Kristin Chenoweth and Aziz Ansari). Pedrad has gone on to a phenomenal career, with major roles in big budget movies like Aladdin as well as headlining the Fox (then The Roku Channel) series Chad.