The Motion Picture Association established the Code and Rating Administration, which was later rebranded to Classification and Rating Administration, in 1968. Since then, the MPA began issuing ratings for films to help parents determine what is appropriate for their children. Currently, the ratings available are: G for General Audiences, meaning that nothing in the film will offend parents and is suitable for all ages, PG for Parental Guidance suggested, meaning some material in the film may not be suitable for children, PG-13 for Parents Strongly Cautioned, which is similar to PG, though the material in the film may specifically be not suitable for pre-teenagers, R for Restricted, meaning that the film contains adult material and children under seventeen must have a parent or adult guardian to see it, and NC-17 for Adults Only, which means that no one 17 and under are admitted.
The ratings are important for parents to decide which films are suitable for their children to watch – no one wants their four-year-old watching American Horror Story, do we? Yet, the MPA has a tendency to attach stricter ratings on films that don't really deserve it, and for the most ludicrous reasons. Several of the films on this list were made for younger audiences, but didn't get the chance to be viewed by the target audience because they were slapped with an R-rating – mostly due to the use of language. So, here are 15 movies that should not have been rated R.
15
Boyhood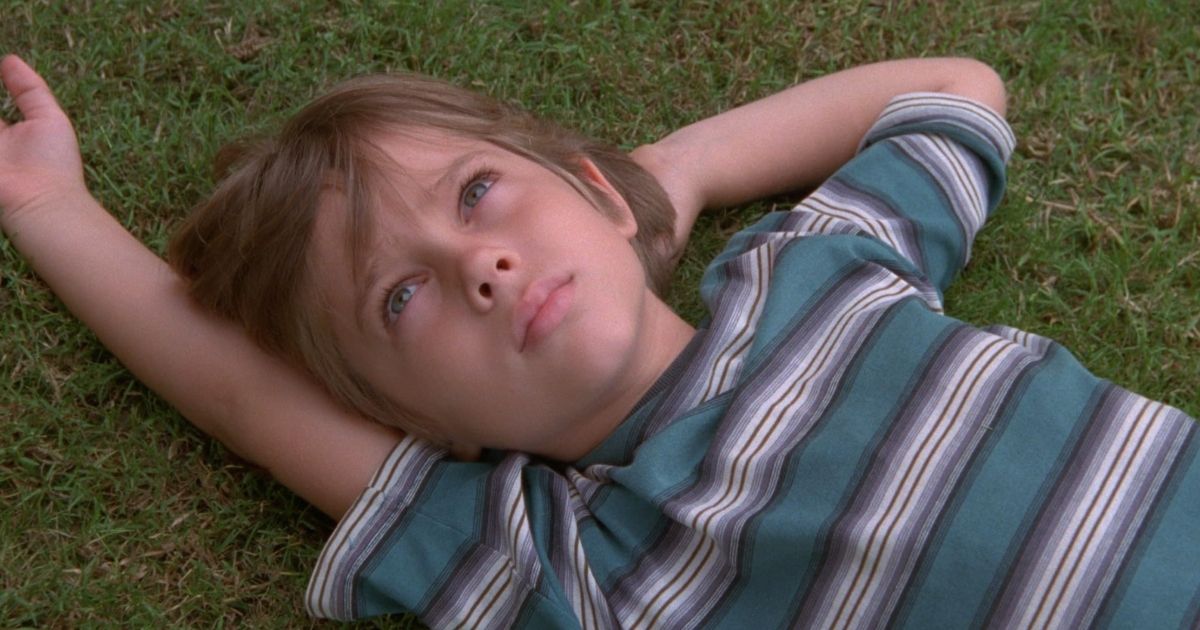 Filmed from 2002 to 2013, Boyhood is an epic coming-of-age drama film starring Patricia Arquette, Ellar Coltrane, Lorelei Linklater, and Ethan Hawke. The film follows Mason Evans Jr. from ages six to 18 as he grows up with divorced parents in Texas.
The MPA gave Boyhood an R-rating, but why? There's some drinking, teen drug use, and language including sexual references. But besides that, it's weird that it was given an R-rating. If anything, Boyhood should have been given a PG-13 rating, considering teens hear and see far worse things in just regular day life than anything that happens in the film.
14
The Breakfast Club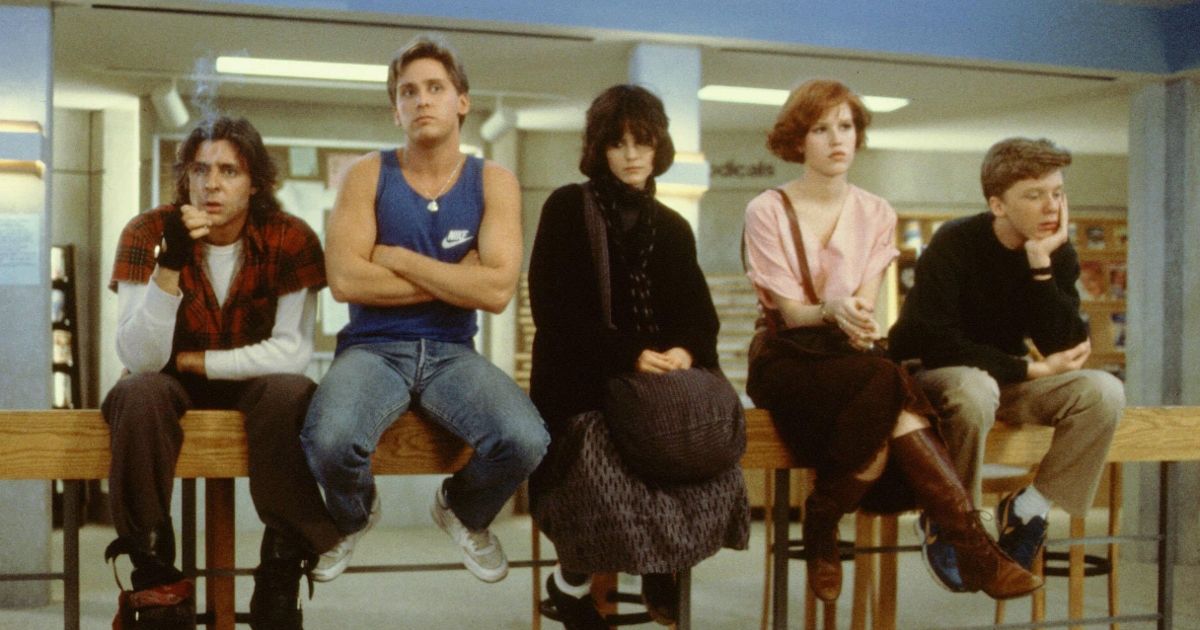 Released in 1985, The Breakfast Club is a teen coming-of-age drama film written, produced, and directed by John Hughes. Starring Emilio Estevez, Paul Gleason, Anthony Michael Hall, Judd Nelson, Molly Ringwald, and Ally Sheedy, the film follows five teenagers from different high school cliques who spend a Saturday detention session together, overseen by their authoritarian vice-principal.
The film came out just after the PG-13 rating debuted, but the MPA still gave it an R-rating. Why? The Breakfast Club is a teen film about teens for teens. But the film features many uses of "the F-word." If anything, the film should have been rated PG-13 and maybe just put in a warning about language.
13
Almost Famous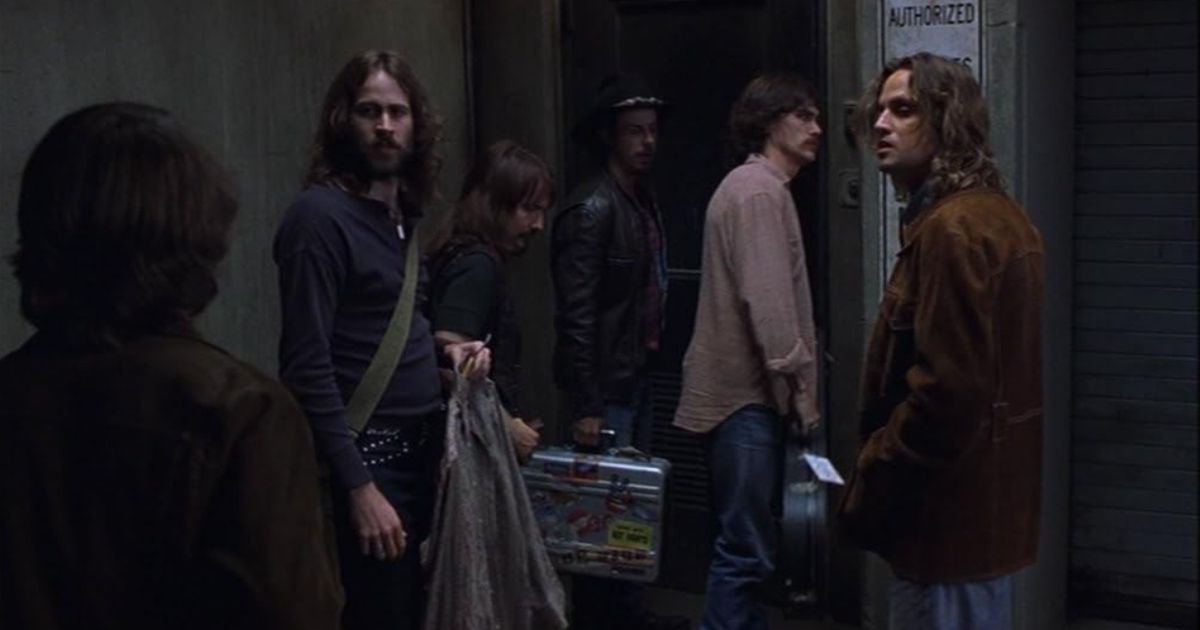 Cameron Crowe's 2000 comedy-drama film Almost Famous stars Billy Crudup, Frances McDormand, Kate Hudson, and Patrick Fugit. The film follows a teenage journalist writing for Rolling Stone magazine in the early-70s. He's touring with the fictional rock band Stillwater and writing his first cover story of the band.
Serving as a semi-autobiographical of Crowe's life as a teenage writer for Rolling Stone, per Screen Rant, Almost Famous received an R-rating from the MPA for its language, drug content, and brief nudity. Again, this film should have been given a PG-13 rating. The film is about a bright teenage boy navigating a rock tour and forming a value system, but gets an R-rating due to a very brief nude scene, language, and drug use – which is presented as a cautionary lesson.
12
The King's Speech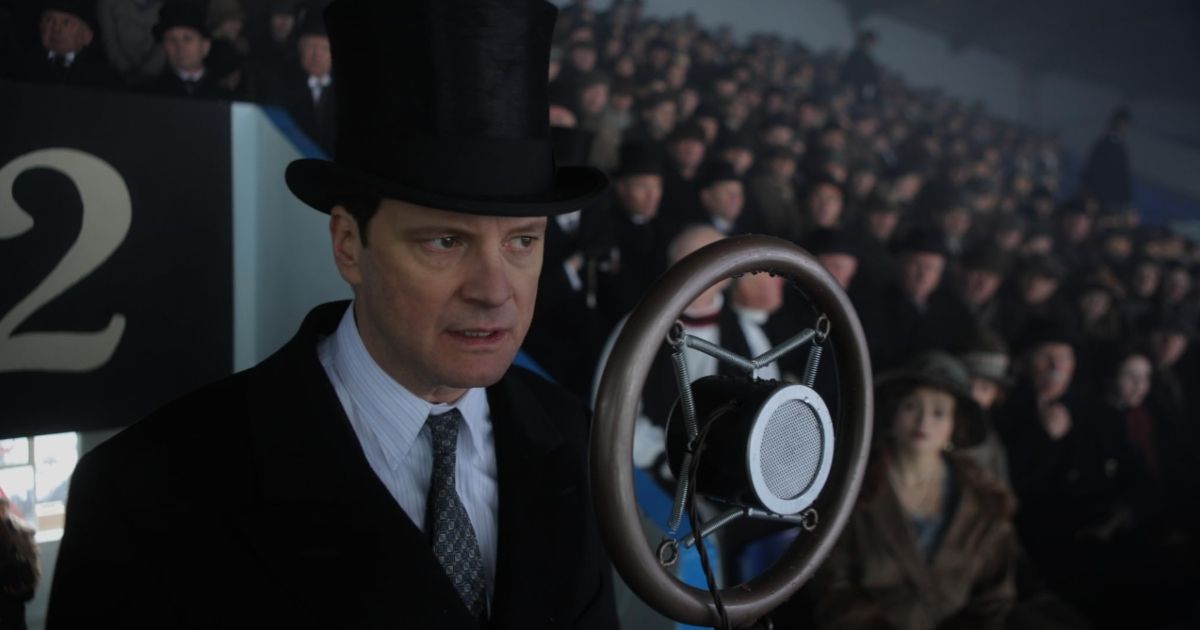 The King's Speech is a 2010 historical drama film telling the story of King George VI, his ascension to the throne of the British Empire in 1935, and the speech therapist he worked with to overcome his stammer. The King's Speech is mostly accurate compared to real-life events, with some scenes being fictional or exaggerated, but is mostly true to life in its retelling.
The period drama received an R-rating due to language, in which King George VI yells a few frustrated "F-words" while trying to overcome his speech impediment. Besides that, there's no real reason for getting the R-rating. At best, it deserves a PG-13 rating.
11
A Film Unfinished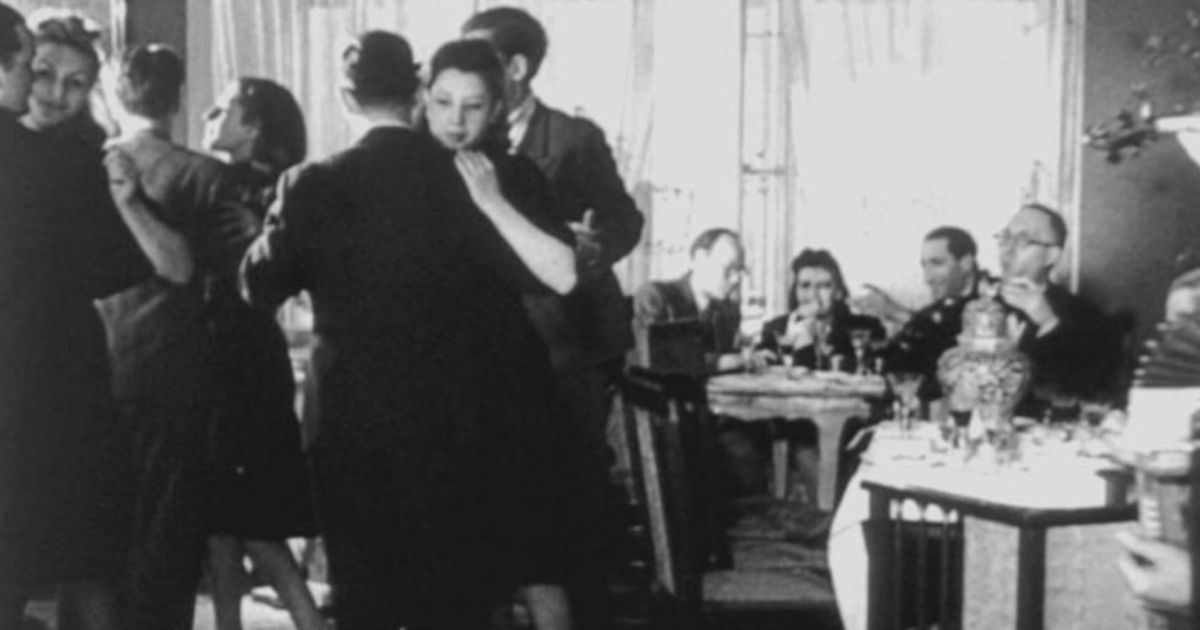 Released in 2010, A Film Unfinished is a documentary film examining the making of an unfinished German propaganda film. The film, Das Ghetto, depicts the Warsaw Ghetto two months before the German operation known as the Grossaktion Warsaw, in which the inhabitants were mass exterminated. In A Film Unfinished, surviving ghetto residents were interviewed and a reenactment of testimony from Willy Wist, one of the Das Ghetto camera operators, was featured.
A Film Unfinished examines the Holocaust and propaganda, featuring a few stomach-turning scenes. But that is the point of the film: to show the absolute disgusting horror that took place during one of the darkest periods in history. The MPA gave the film an R-rating for a scene in which a group of Jews were forced to strip and take a "ritual bath," one of the worst reasons for an R-rating ever given by the MPA.
Related: 20 Most Iconic F-Bombs in a PG-13 Rated Movie, Ranked
10
A Few Good Men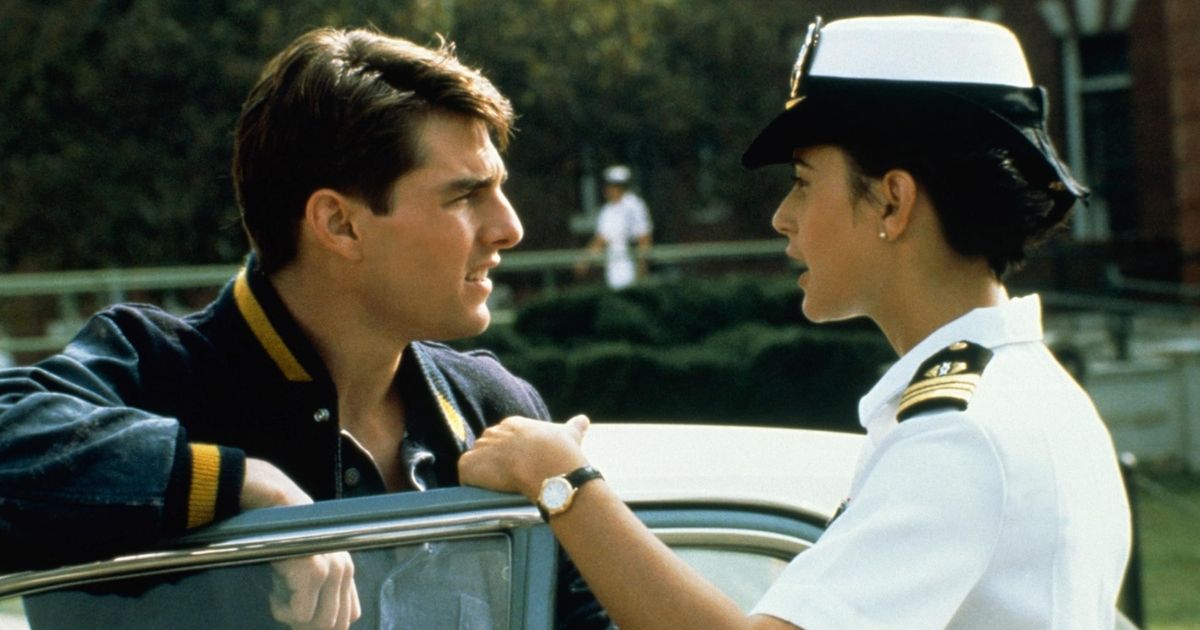 A Few Good Men is a legal drama film released in 1992. It is based on Aaron Sorkin's 1989 play of the same name. Starring Tom Cruise, Jack Nicholson, Demi Moore, Kevin Bacon, Kevin Pollak, J.T. Walsh, Cuba Gooding Jr., and Kiefer Sutherland, A Few Good Men follows the court-martial of two U.S. Marines who are charged with murdering a fellow marine and the tribulations of their lawyers as they prepare the case.
While there is some swearing, there is no nudity, gore, or violence except for the opening scene. The rest is rather tame. If anything, the language combined with Sorkin's signature vulgar writing style is what led to the film receiving an R-rating. Still, the film feels more like a PG-13 film rather than an R-rated one.
9
Stand by Me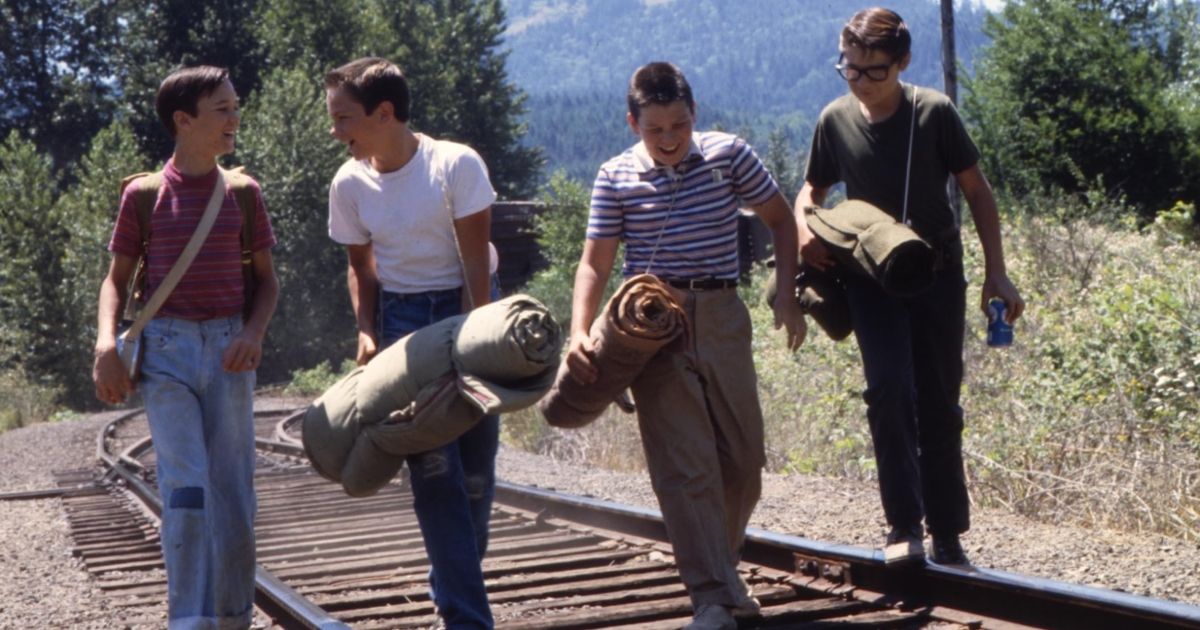 Based on Stephen King's 1982 novella The Body, Stand by Me is a coming-of-age drama released in 1986. The film stars Wil Wheaton, River Phoenix, Corey Feldman, and Jerry O'Connell, and is set in the fictional town of Castle Rock, Oregon in 1959. It follows four boys who go on a hike to find the dead body of a missing boy.
Despite being a film based on one of King's stories, an R-rating is harsh for Stand by Me. The film is about four boys who come into their own during a journey to find a body and become local heroes. Their primary antagonists are Ace Merrill and his gang who threaten them during their journey. The film's context is what gave it an R-rating and if it was happening to adults rather than kids, it likely would have been given the PG-13 rating it deserved.
8
The Matrix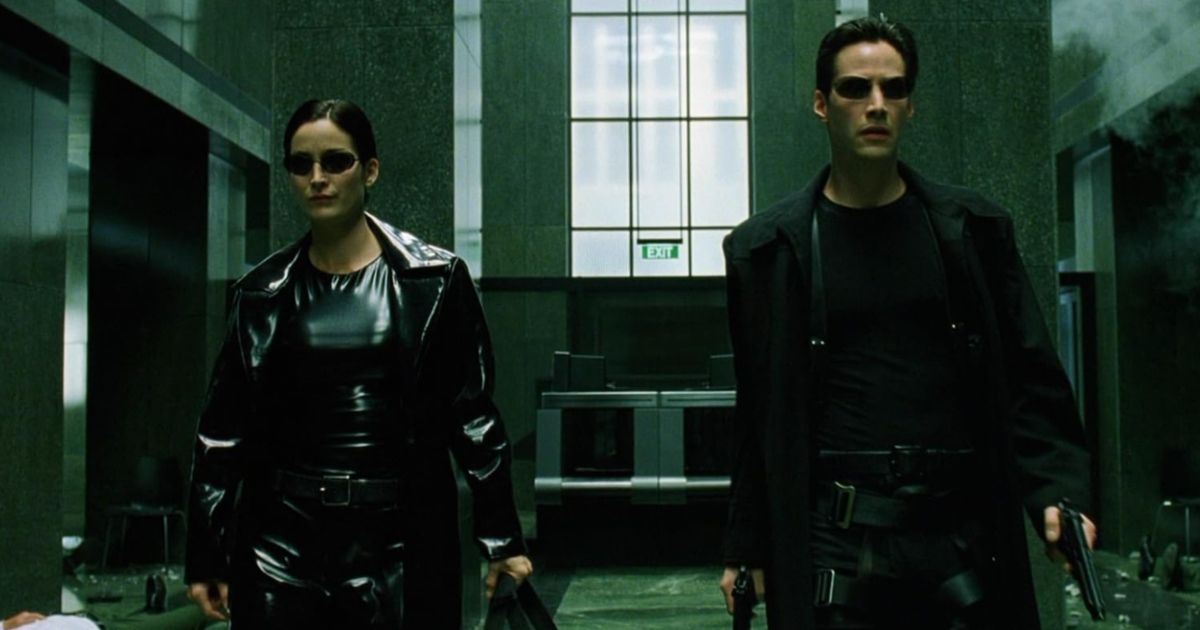 The first installment in the series, The Matrix is a 1999 science fiction action film starring Keanu Reeves, Laurence Fishburne, Carrie-Anne Moss, Hugo Weaving, and Joe Pantoliano. The film takes place in a dystopian future, during which humanity is unknowingly trapped inside a simulated reality called the Matrix, where intelligent machines were created to distract humans while using their bodies as an energy source. A computer programmer known as Neo uncovers the truth and joins a rebellion against the machines.
The MPA gave the film an R-rating, yet there are no uses of the F-word, no overt gore, and no nudity. The film, and its sequels, have become a cultural phenomenon. Even though the action scenes feature violence, it's still as bad compared to some modern action films which received a PG-13 rating.
7
Planes, Trains, and Automobiles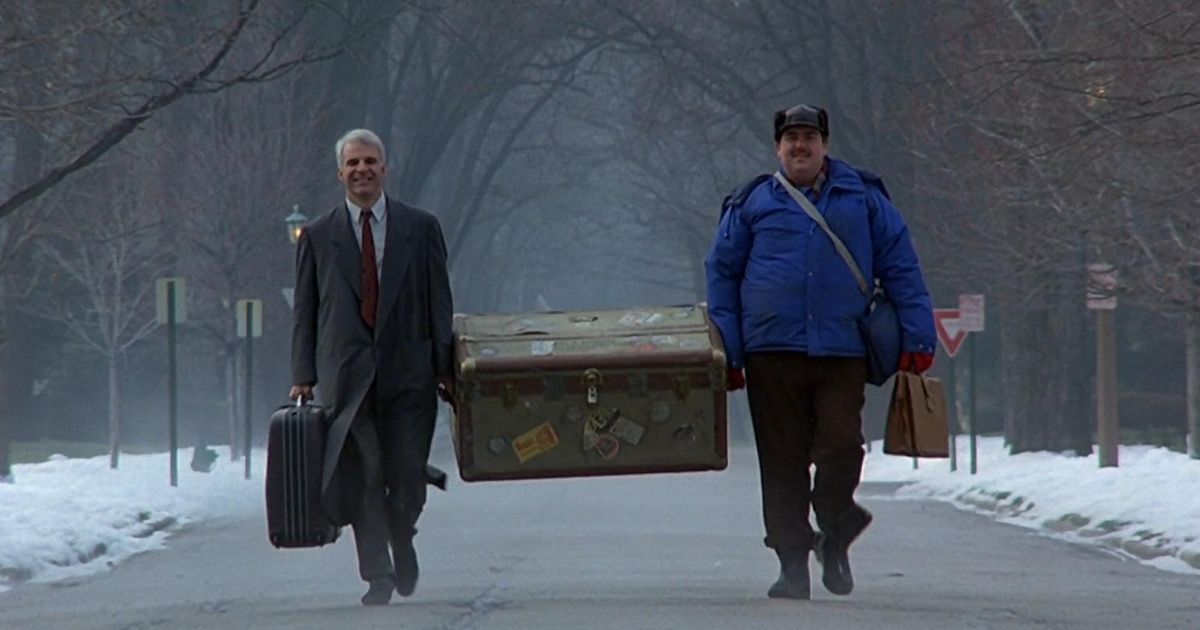 Starring Steve Martin and John Candy, Planes, Trains, and Automobiles is a 1987 comedy film about a high-strung marketing executive and an annoyingly good-hearted shower curtain ring salesman. After their flight is diverted, the two share a three-day misadventure trying to get to Chicago in time for Thanksgiving Day dinner. Written, produced, and directed by John Hughes — a comedy staple of the 80s — the film received an R-rating for one of the most ridiculous reasons possible.
The MPA has a strict "one non-sexual use of the F-word to stay under the PG-13 rating" rule. During the car rental scene, at the peak of our ad executive's frustration, Martin's Neal Page releases an impressive 18 F-bombs in under a minute. That alone shot the film into the R-rating, despite the rest of the film being pretty mild.
6
The Craft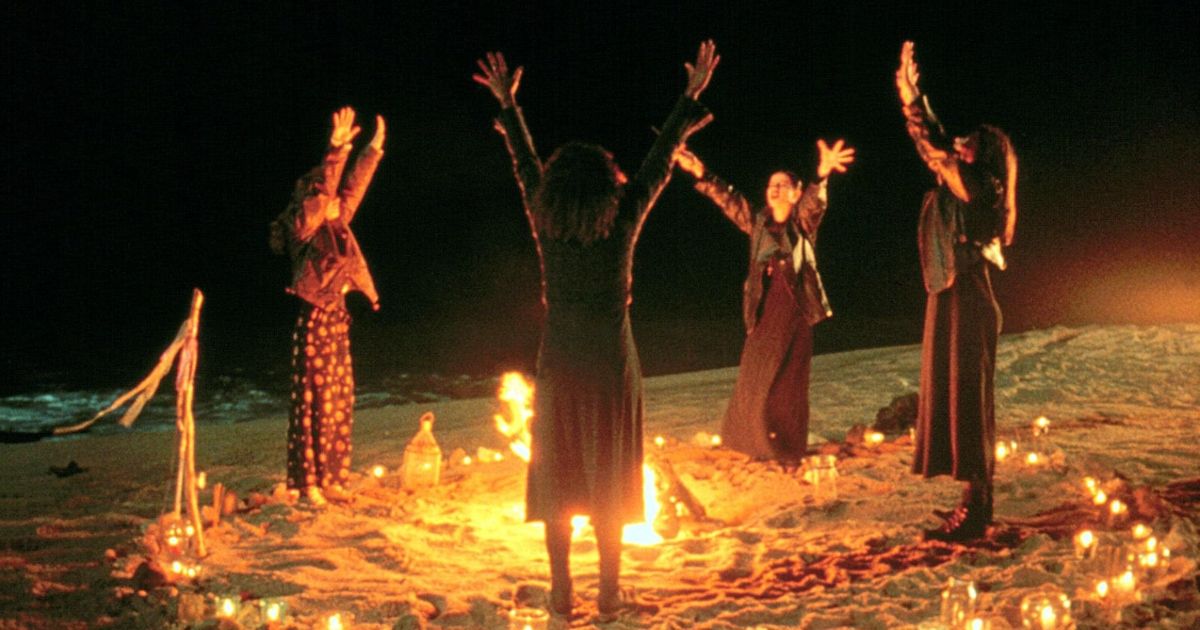 The Craft is a 1996 teen supernatural horror film starring Robin Tunney, Fairuza Balk, Neve Campbell, and Rachel True. The film follows four outcast teenage girls who get into witchcraft for their own gain and then suffer the repercussions of messing with the occult. The Craft is regarded as one of the best witchcraft movies ever made and was obviously aimed at a younger audience.
It's not particularly gruesome or violent, and considering it was mostly made for teens, it should have been rated PG-13. Yet, it was given an R-rating simply because the characters are underage. Not all horror films deserve an R-rating.
Related: 10 Comic Book Movies That Should Have Been Rated R
5
Army of Darkness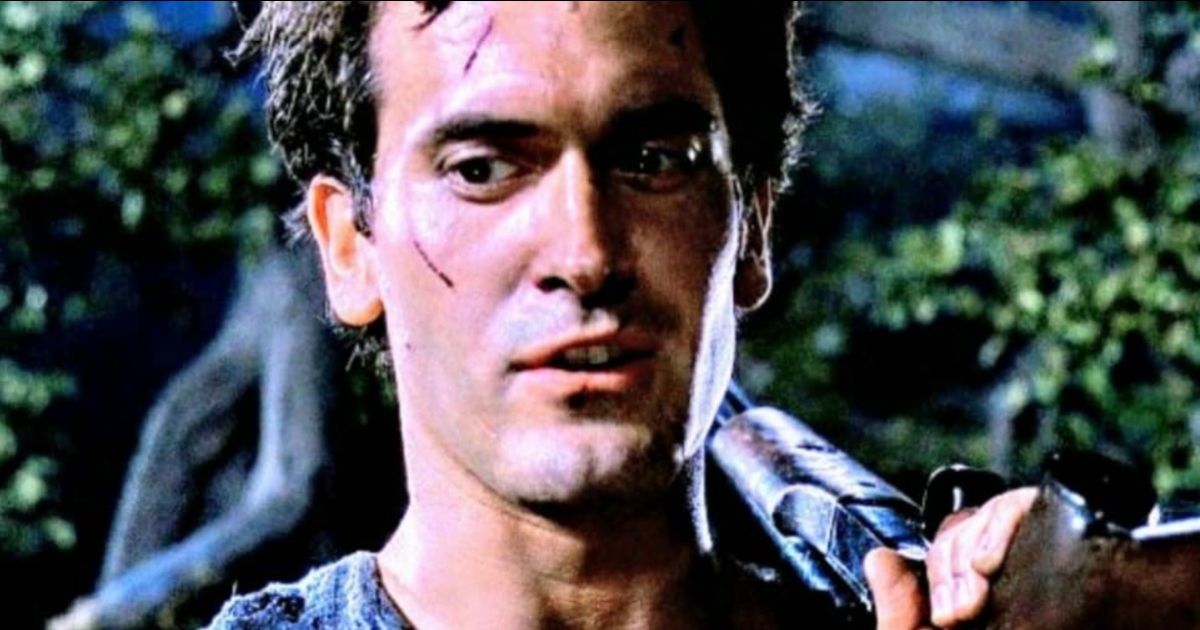 The Evil Dead franchise is a series of comedy horror films consisting of five feature films and a television series in which an ancient Sumerian text called the Necronomicon Ex-Mortis wreaks havoc upon a group of cabin inhabitants in a wooded Tennessee area. The third installment in this series, Army of Darkness, released in 1992. Starring Bruce Campbell and Embeth Davidtz, the film follows Ash Williams as he's trapped in the Middle Ages and battles the undead while trying to return to the present.
By the third film, the Evil Dead franchise had become closer to comedy than horror. There's some mild language, but nothing that would warrant an R-rating besides being connected to the first two Evil Dead films.
4
Billy Elliot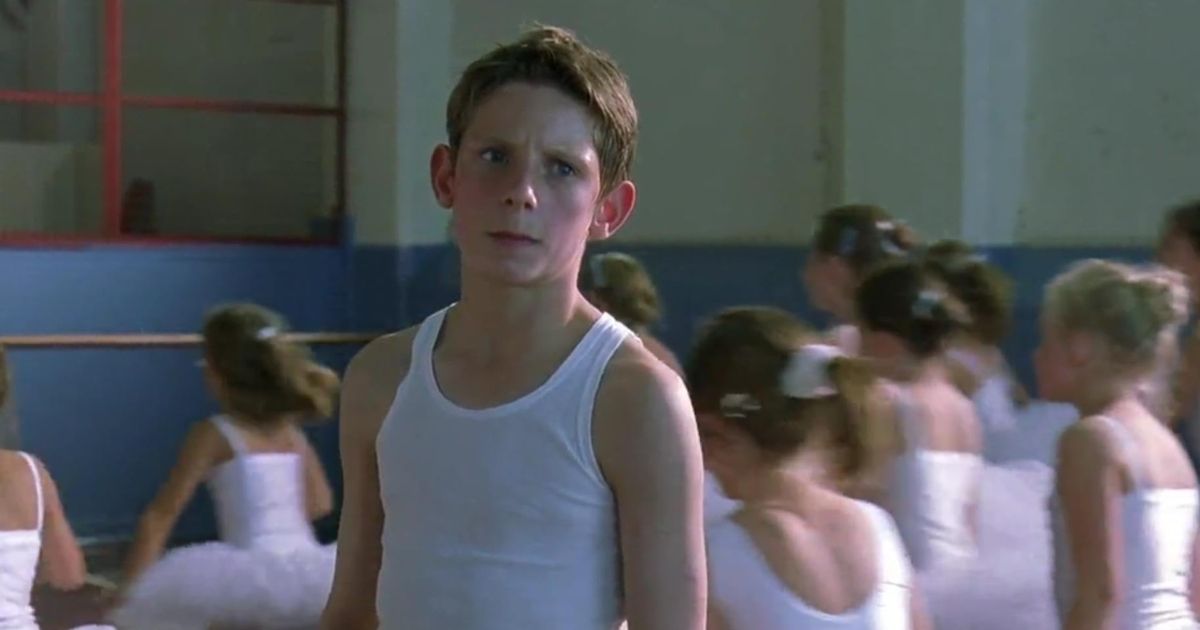 Another coming-of-age drama, Billy Elliot was released in 2000 and stars Jamie Bell as the titular character. The film is about a working-class boy who discovers a love for ballet, though his father objects due to the negative stereotypes surrounding male ballet dancers. This ballet movie was made into a Tony-winning Broadway musical and is all about a young boy who wants to learn ballet – yet it was rated R. Why? Because of language. The film features some swearing and thus was given an R-rating.
3
Air Force One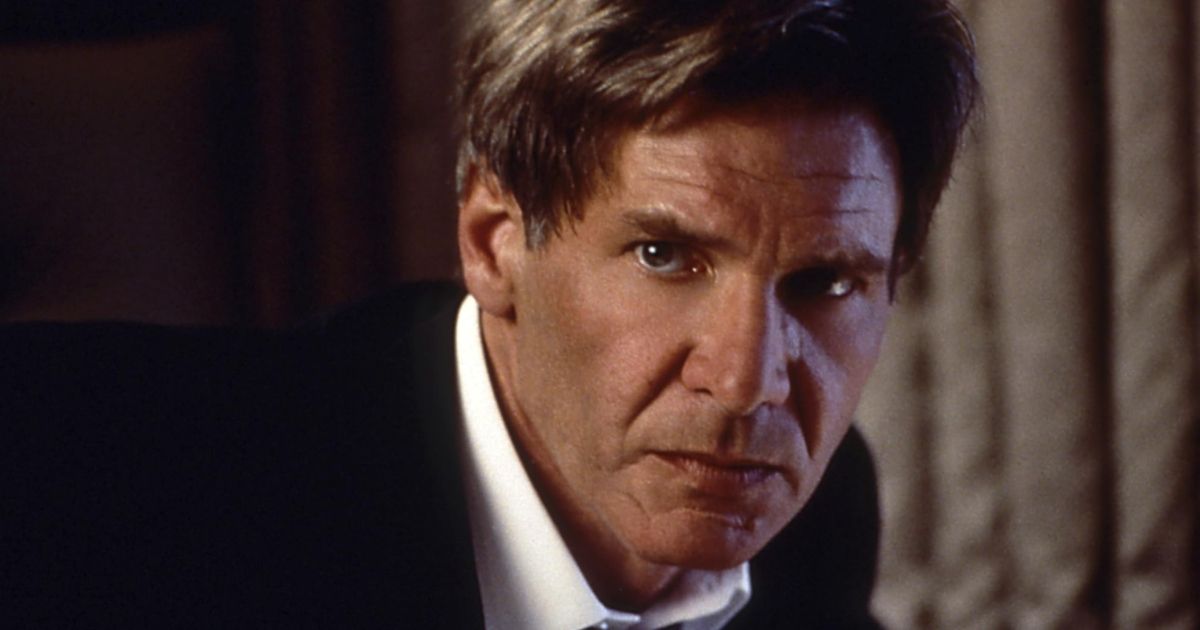 Harrison Ford starred as President James Marshall, the best American President ever depicted in film, in the 1997 political action thriller Air Force One. The film follows a group of terrorists who hijack Air Force One and President Marshall must retake his plane and save everyone on board. Surprisingly, the film has an R-rating. Sure, there's violence in the film, but not nearly as much as you see in other action films that are rated PG-13.
So, why did Air Force One get the boot to an R-rating? Because the F-word is used one time. Just once. It's starting to seem like the MPA's ratings aren't the best indication of what a movie's content will be.
2
Bully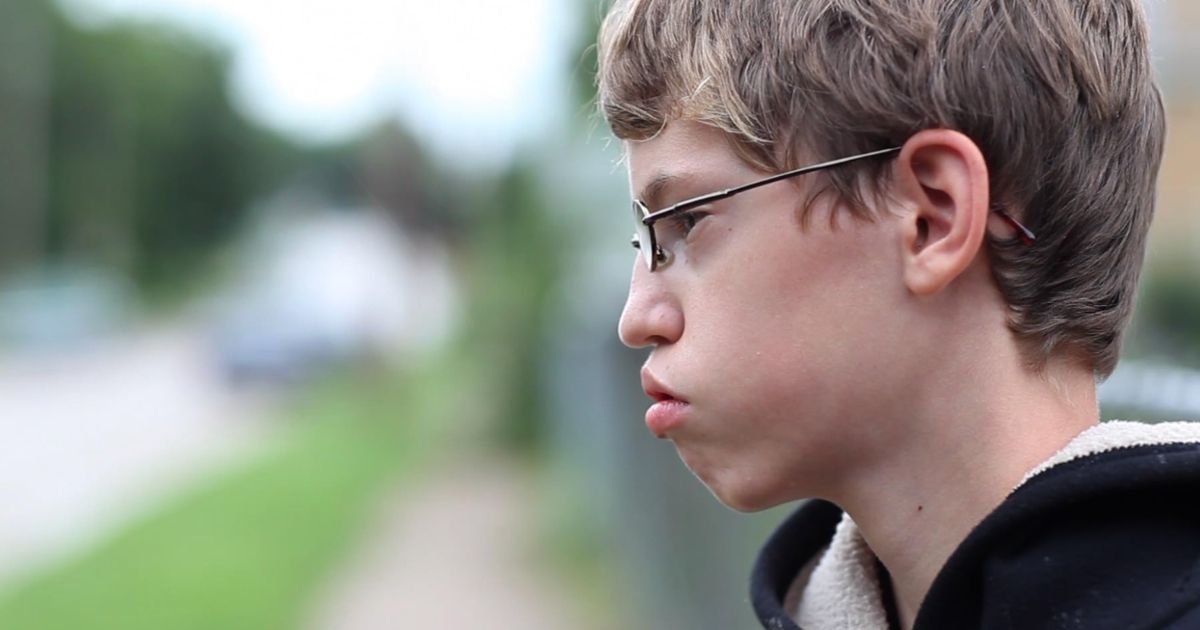 Released in 2011, Bully is a documentary that tackles one of the biggest issues youths faces: bullying. It follows the lives of five students who face bullying daily in U.S. schools. Like most other titles on this list, Bully was given an R-rating due to its language. Again, this is a documentary, not a film; it's not scripted.
The language used in the film is language that real kids and teens were already using. However, the MPA saw that material as inappropriate to underage audiences. Even though Bully is made for younger audiences to see the impact of bullying.
1
When Harry Met Sally…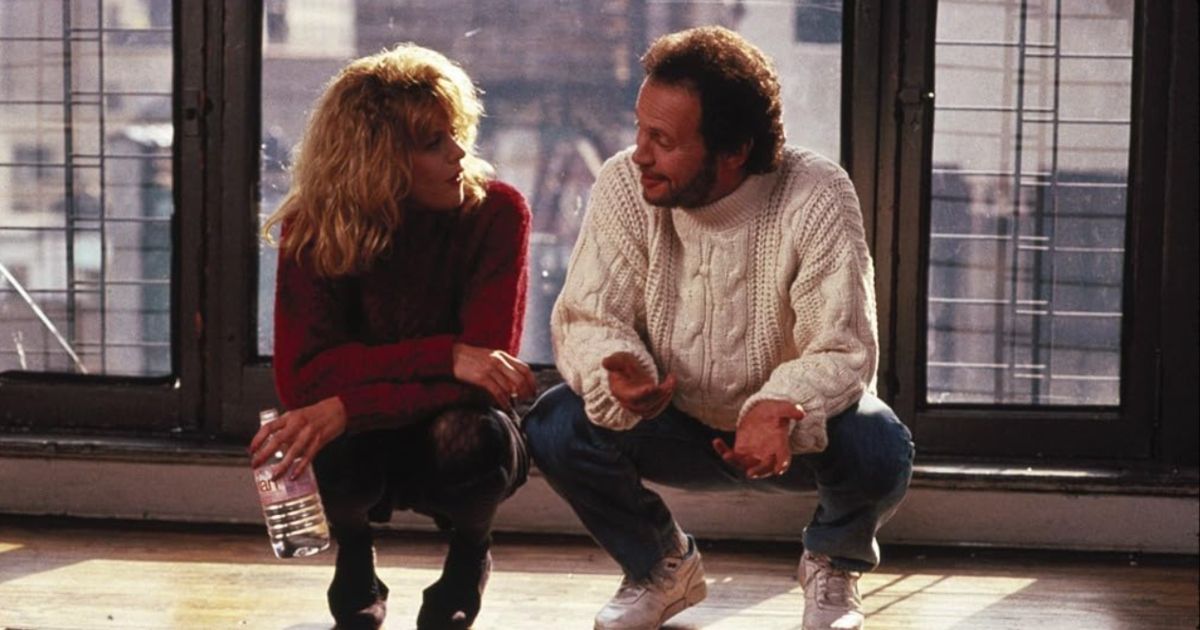 When Harry Met Sally… is a 1989 romantic comedy-drama film starring Billy Crystal as Harry and Meg Ryan as Sally. The film follows Harry and Sally from the first time they met in Chicago through 12 years of chance encounters in New York City. The film received an R-rating, and it's a wonder why.
Sure, there's Ryan's infamous fake orgasm scene. But is this one scene enough to deem the whole film not suitable for younger audiences, even with parental guidance? While this is one reason, there was also a few too many uses of the F-word in When Harry Met Sally… and that proved to be too much for the MPA to handle.