Life is full of examples of people who got everything they ever dreamed of, only to lose it all. For some, the misfortunes were totally their fault while for others, it was simply a case of fate being mean. While these stories might trigger some form of trauma for the people who had to bear with the reverse trajectory, audiences tend to find them fascinating because they serve as cautionary tales. A biopic about a flawed leader like Richard Nixon is, therefore, more likely to thrill people than one about Ronald Reagan.
Today, dozens of rise-and-fall biopics can be found in Hollywood and other film industries around the world. Among them, a few are more recommendable because the stories are a lot wilder. These movies also feature talented casts who all give outstanding performances and great production values all around. Most importantly, they tell the stories in a raw unbiased manner.
15
Lenny (1974)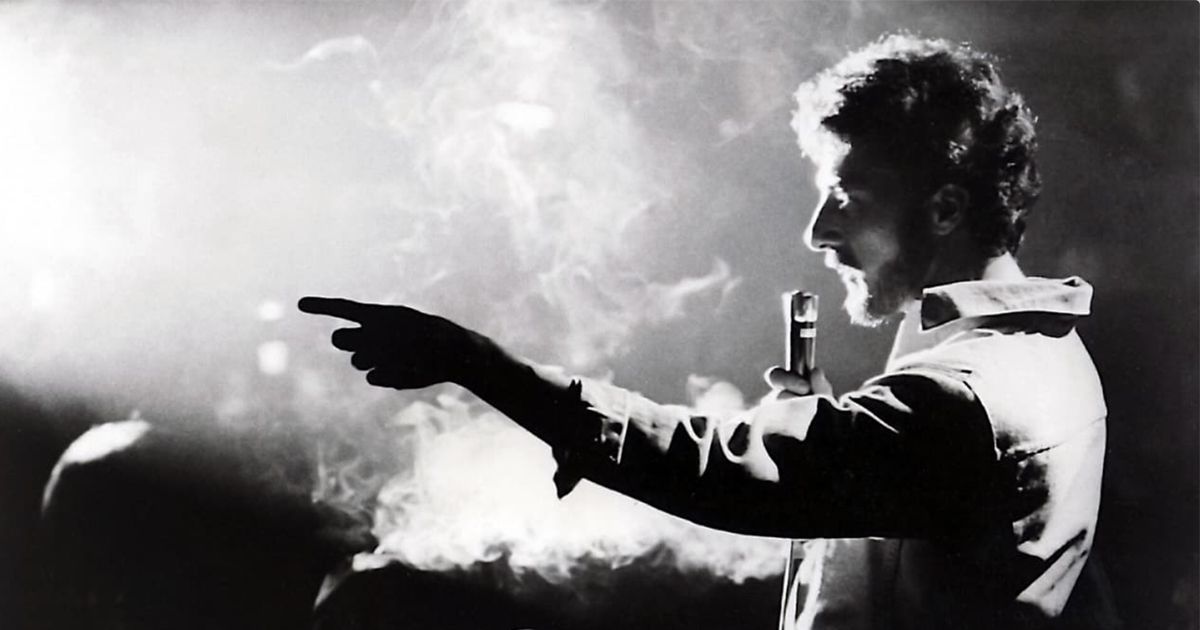 Vulgarity is very common in comedy nowadays but in the days of Lenny Bruce, family-friendly content was highly emphasized. The comedian thus became wildly famous for maintaining a no-holds-barred style and ignoring all the rules that were cuffing entertainers of his kind. His story is told conclusively in Lenny — a biopic so good that it garnered eight Oscar nominations.
Overall, emotional weight and strong performances are what make this one of Dustin Hoffman's best movies. And as impressive as Lenny's defiance is, his personal life, as depicted in the film, gives audiences nothing to smile about. He engages in self-destructive behavior and in the end, a morphine overdose kills him. Still, he is the kind of real-world character whose stress-driven actions can be excused because he was constantly judged by sections of the public and persecuted by the government.
14
The Wolf of Wall Street (2014)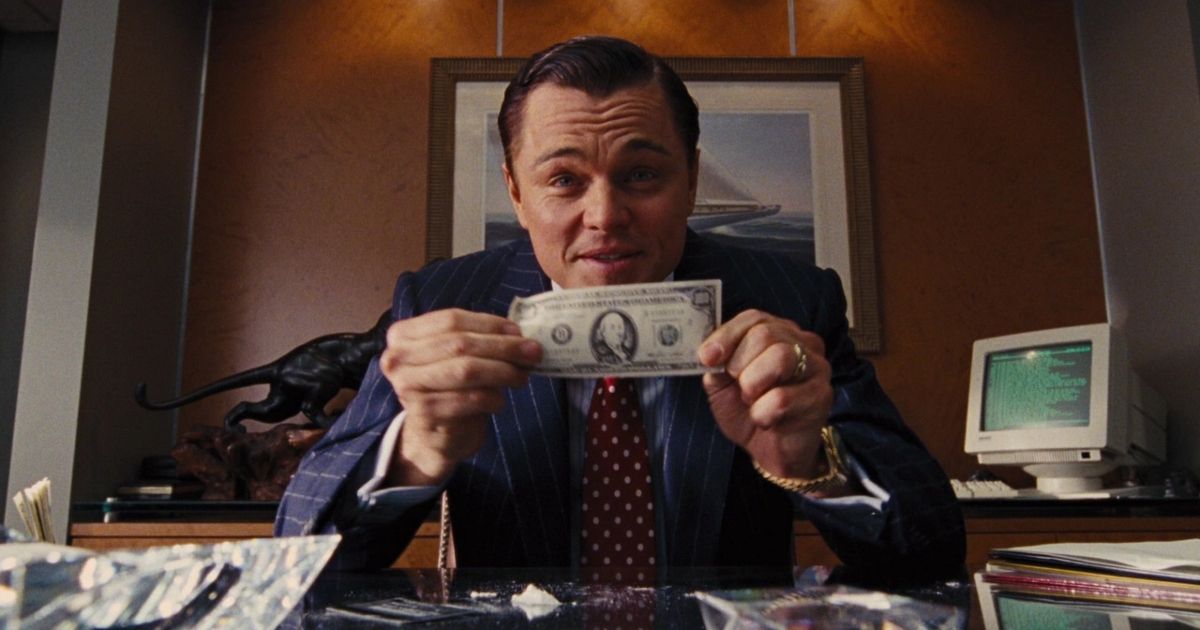 There is too much talent in The Wolf of Wall Street, so no single thing goes wrong. There are marvelous narrations, shocking depictions of debauchery, and powerful monologues. Martin Scorsese serves as the director and Terence Winter as the screenwriter in the film about stockbroker Jordan Belfort who built Stratton Oakmont, before being brought down on charges of stock market manipulation. In the cast, there is Leonard DiCaprio, Margot Robbie, Jonah Hill, and Matthew McConaughey among others.
Belfort's journey from nothing to everything is astonishing as it shows how charm and resilience can work wonders for someone. His downfall, on the other hand, is the self-inflicted kind that audiences can easily learn a thing or two from. The major reason he gets targeted by authorities is because of flamboyance. He throws wild parties, drives the most expensive cars, and taunts anyone who tries to oppose him. Within no time, the authorities come knocking.
13
Nixon (1995)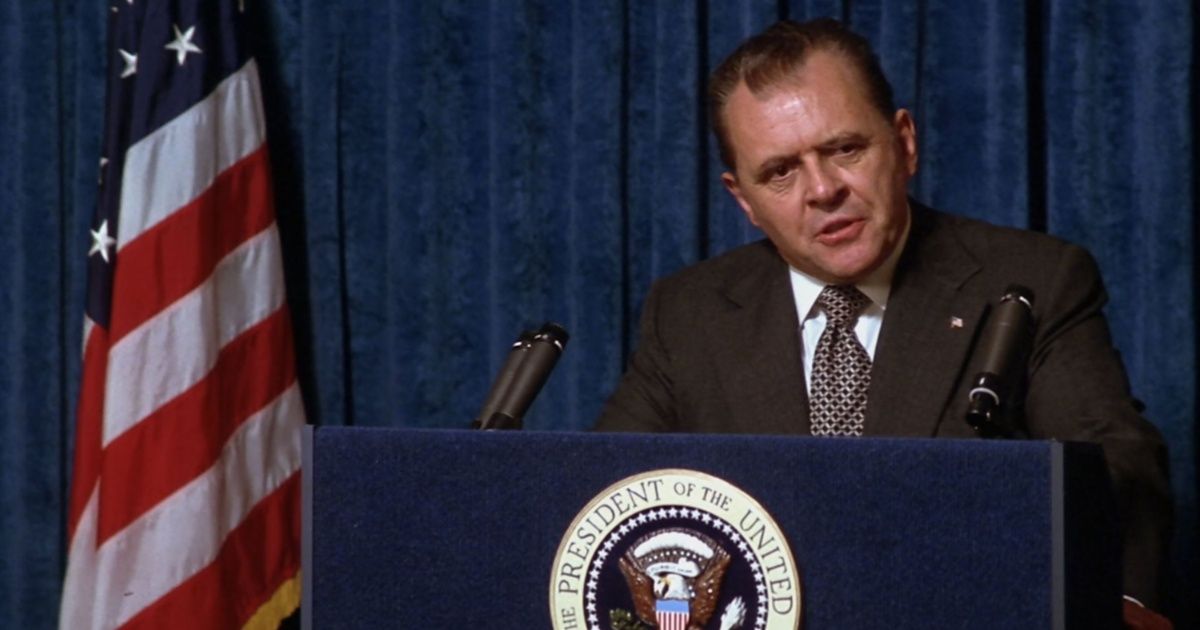 Oliver Stone enjoys making movies about the American presidency. After the success of JFK, he opted to tell Richard Nixon's story, and even though the box office reception was poor, the movie was well-received by critics. In Nixon, Stone avoids the things he had been criticized about while telling Kennedy's story. Here, there are no conspiracy theories. The tale also focuses more on the President rather than one of the people who had an impact on his life, as is the case in the filmmakers' earlier films.
RELATED: Biopics Whose Subjects Deserved Better Representation
Nixon's transgressions in the Watergate Scandal are well known, and the film mostly sticks to the events as they were reported. The biopic also excels by shedding additional light on the President's mysterious life, letting audiences know about his struggles with alcohol addiction and his tendency to beat himself up over things that were beyond his control. At the moment, fans are hoping for an Oliver Stone Hollywood comeback since the last movie he made was Snowden in 2016. Here is to hoping he makes another presidential biopic.
12
American Made (2017)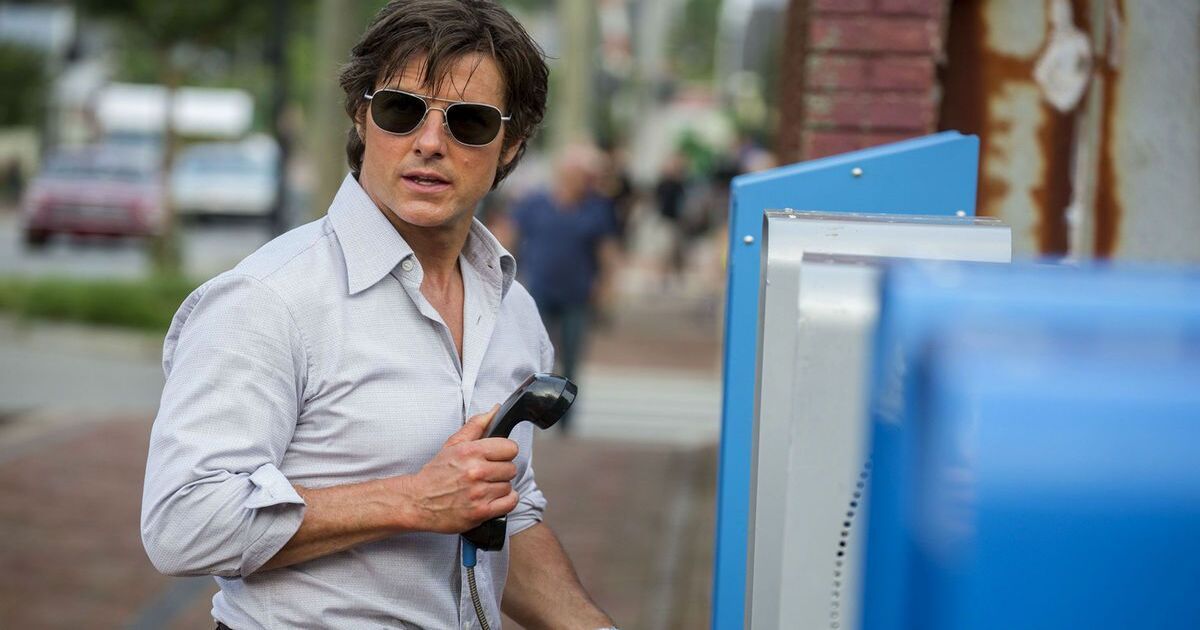 Biopics have the power to make minor historical figures more famous and that's the case with American Made. Before Universal Pictures made the movie, little was known about Barry Seal, the Trans World Airlines pilot who became a smuggler for Pablo Escobar's Medellin Cartel and a mole for several American law enforcement authorities. Today, anyone who's tempted to earn more money through illegal means can study Seal's journey in order to see how badly things can go.
Portrayed convincingly by Tom Cruise, Seal experiences a meteoric rise where he goes from earning a basic pilot salary to having so much cartel money that he wonders where to keep it. Predictably, the good days don't last. He falls out with both the government and the cartel, resulting in a community service conviction followed by a street assassination.
11
The Notorious Bettie Page (2005)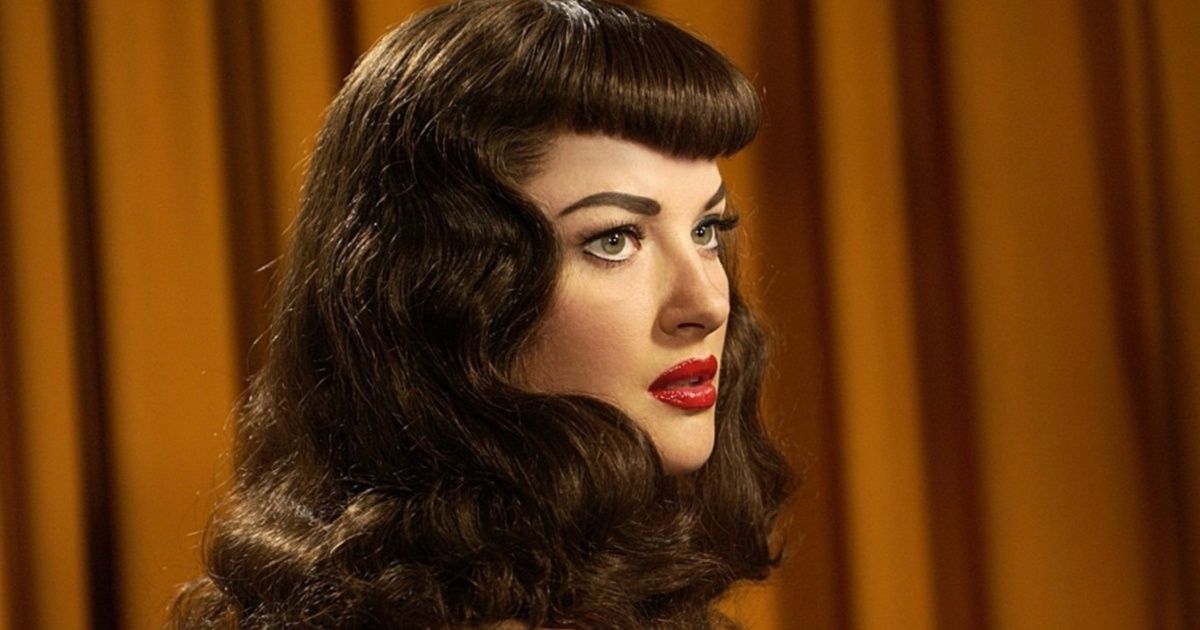 In the conservative '50s, model Bettie Page became a famous and controversial figure in America after she began taking pinup and bondage photos. Soon, trouble followed, with the model being forced to testify in a congressional hearing about moral decay in America. This was followed by an incident where one of Betty's fans died while practicing some of the bondage activities depicted in photos. She thus chose to embrace Christianity, but the move resulted in her being broke and depressed.
The model's life story is the main plot but The Notorious Bettie Page mostly intrigues because of actress Gretchen Mol's performance. Mol resembles the iconic figure and throughout the 90 minutes, she appears to be totally enjoying herself. For sensitivity purposes, a number of details are left out, but the film still comes off as satisfactory because of how it addresses themes such as career struggles, sexuality, Christianity, and mental health.
10
BlackBerry (2023)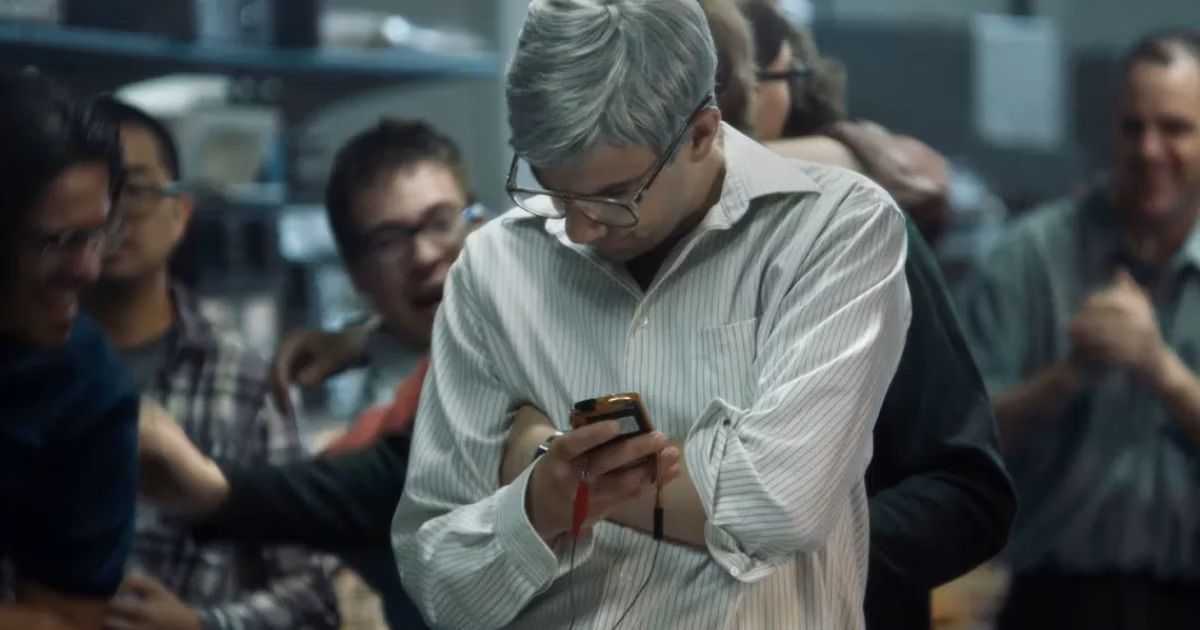 BlackBerry isn't a tragic rise-and-fall biopic because the main characters live to try something else. Still, it entertains by emphasizing the importance of having excellent business acumen while showing how too much ambition can be toxic. Events in the film center around the Blackberry founders. Mike Lazaridis and Douglas Fregin. By 2008, both men are shown to have a net worth of over $3 billion each, but a decision to create a phone with a touchscreen in order to combat the rise of Apple backfires.
The new phones are characterized by bugs and buzzing sounds, something that leads to the stock falling and the company's founders being sued. No one gets to serve any jail term but all the shareholders lose their fortunes, forcing them to start anew. It's definitely one of the movies every entrepreneur should watch since most of the mistakes seen here can be made in just about any business.
9
Great Balls of Fire! (1989)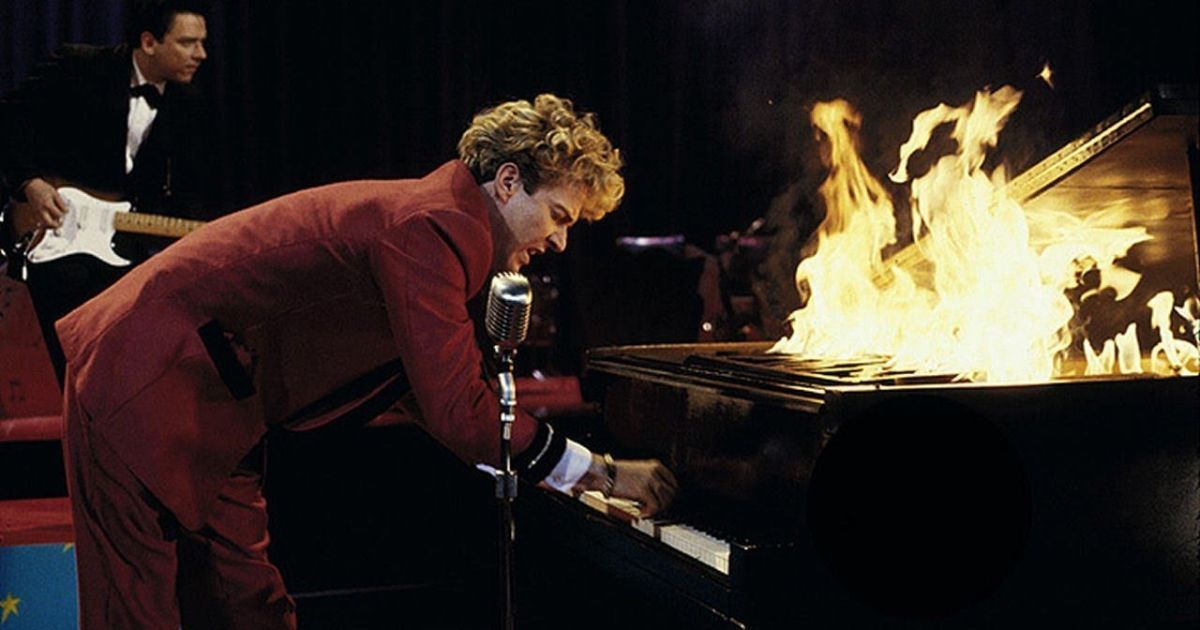 The story of Jerry Lee Lewis — the pioneer of the Rockabilly rock-n-roll Roll style — is a classic case of a star shooting themselves in the foot. By playing the piano instead of the guitar like other rock stars, he curves a unique path of himself and many soon bet on him to overtake Elvis Presley as the biggest name in the genre. Surprisingly, he chooses to marry his 13-year-old cousin, and in reaction, his fans disown him.
Jerry's delusion is on full display throughout Great Balls of Fire! He strongly believes he is doing nothing wrong, yet it's clear to everyone else that there is a serious problem. What's sadder is how he refuses to redeem himself. Even when record sales fall and the number of bookings reduces, Jerry refuses to apologize or follow a preacher's suggestion to embrace God. "If I'm going to hell, I'm going there playing the piano," he declares a few minutes before the biopic comes to an end.
8
The Eyes of Tammy Faye (2021)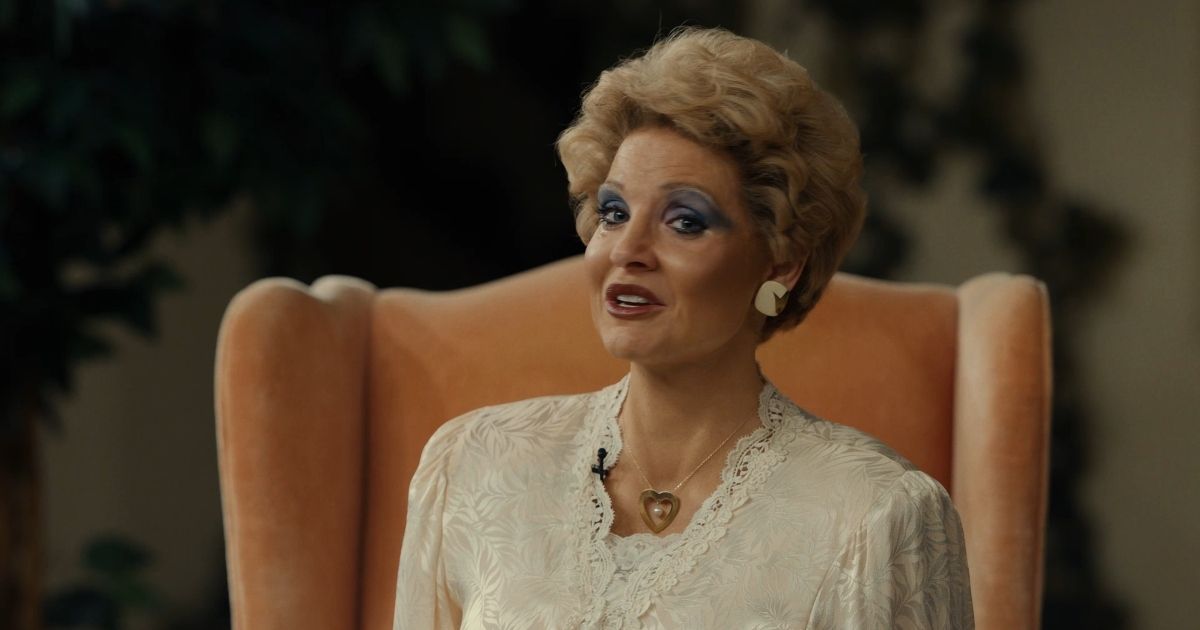 The Eyes of Tammy Faye is an engrossing biopic that shows how a person's destiny is determined by the people they pair up with romantically or choose to be friends with. For the televangelist Tammy Faye, it's the decision to marry fellow preacher Jim Baker that ends up being her doing. The two go on to form one of the largest Christian TV networks in America but Jim's financial malpractices and sexual misconduct eventually bring the empire down.
Jessica Chastain has a "Best Actress" Oscar to show for her work here, so any person who chooses to watch the film will definitely appreciate how well she channels the preacher's mannerisms. Besides that, The Eyes of Tammy Faye keenly dissects the clash between religion and gay rights as Faye is seen advocating for the rights of LGBT members, something that alienates her from some of her followers.
7
American Gangster (2007)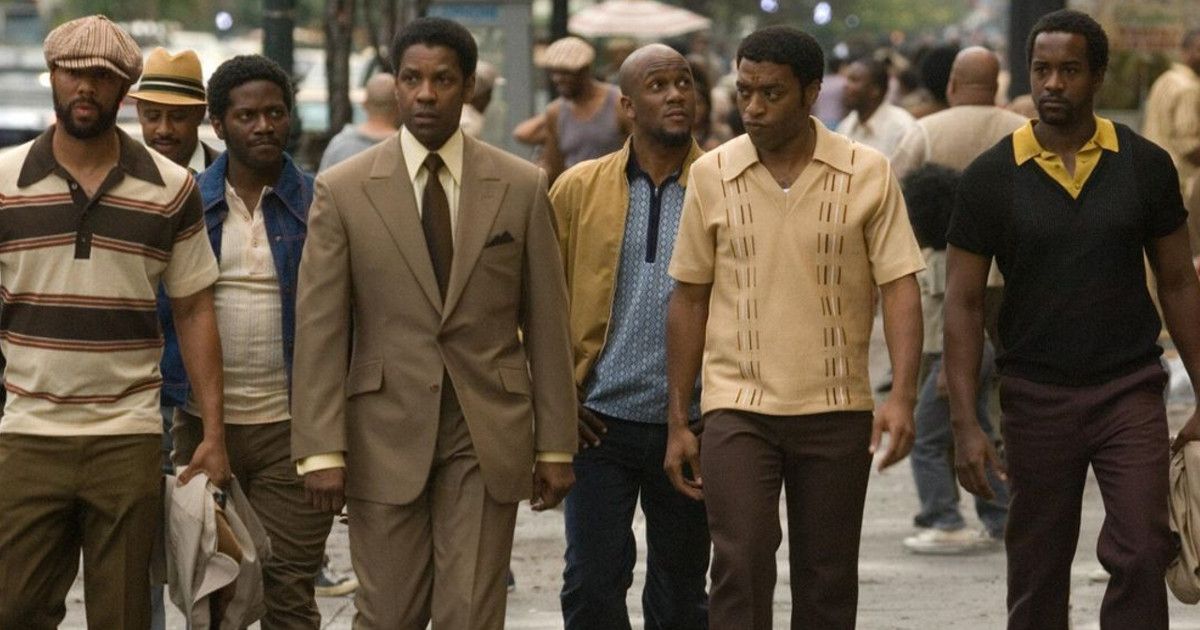 Among the numerous narcotraffickers that have popped up over the years, few can match Frank Lucas' inventiveness. Shortly after taking over from the notorious Bumpy Johnson as the new Harlem mob boss comes up with an innovative way to smuggle drugs heroin from Thailand, and it involves hiding the drug in the coffins of dead American soldiers from the Vietnam War.
The first two acts of American Gangster focus on Lucas as he builds his empire to the point where he becomes almost untouchable. He shoots people on the streets with impunity and effortlessly overcomes any obstacle that is thrown his way. Unfortunately for him, an enemy soon emerges in the form of Detective Richie Roberts, and at the end of the film, Frank gets sentenced to 70 years behind bars.
6
Catch Me if You Can (2002)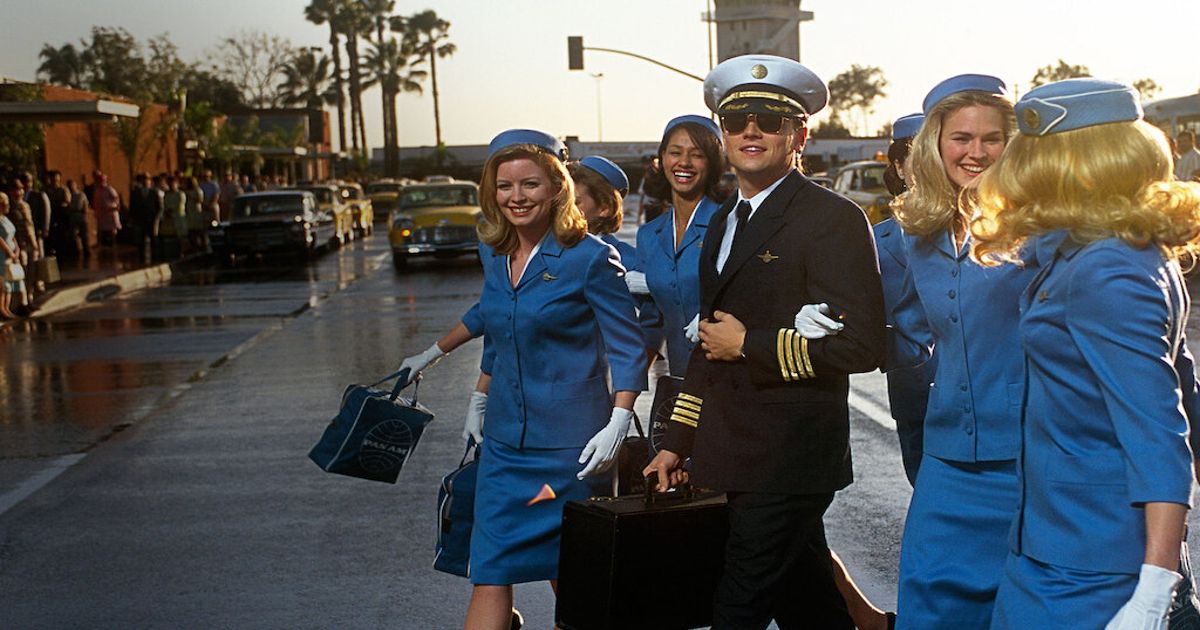 Catch Me if You Can chronicles the life of Frank Abagnale Jr., who accumulated plenty of wealth by posing Pan American World Airways pilot. Directed to perfection by Steven Spielberg, the movie begins with one of the catchiest title and credit sequences before taking audiences through Frank's fun-filled, yet risky life.
It's easy to see why Frank (Leonard DiCaprio) chooses the path of con artistry. His father is shown to be a fraudster and in general, his parents have an unstable marriage, forcing him to eventually run away and fend for himself. At the height of his criminal career, he cashes in many fake Pan Am checks and fools everyone close to him. Unfortunately for him, the FBI soon discovers what he is doing and after a while, he gets captured and loses everything he worked so hard for.
5
Amadeus (1984)
Wolfgang Amadeus Mozart is recognized as one of the most talented and prolific musicians to ever live, having composed over 800 works by the time he was 35. His glory and downfall are covered in Amadeus, a film that won eight Oscars out of the 11 it was nominated for and is now preserved in the United States National Film Registry.
For Mozart, the downfall happens because of addiction, betrayal, and how own naivety. His dependence on alcohol ruins his health and marriage while his belief that his rival Salieri has his best interests at heart, comes back to him. The movie thus teaches the importance of awareness and reminds audiences why people should never be too caught up in their own worlds to the point of being manipulated.
4
War Dogs (2016)
War Dogs tells the true story of arms dealers, David Packouz, and Efraim Diveroli, who bit off more than they could chew in an effort to land a $300 million guns tender listed by the Pentagon. Their story plays out beautifully in the movie, with the two gaining a reputation for reliability after delivering several weapons to different parties on time. Sadly, the decision to work with the wrong people eventually costs them.
As tense as War Dogs is, it maintains its feel-good factor through fantastic banter. The cinematography is immersive too and so are the costume designs, with many of the characters seen dressing like the stylish criminals that they are. In addition to that, the film is very educative, showing how high the stakes usually are when war-related budgets are involved.
3
Raging Bull (1980)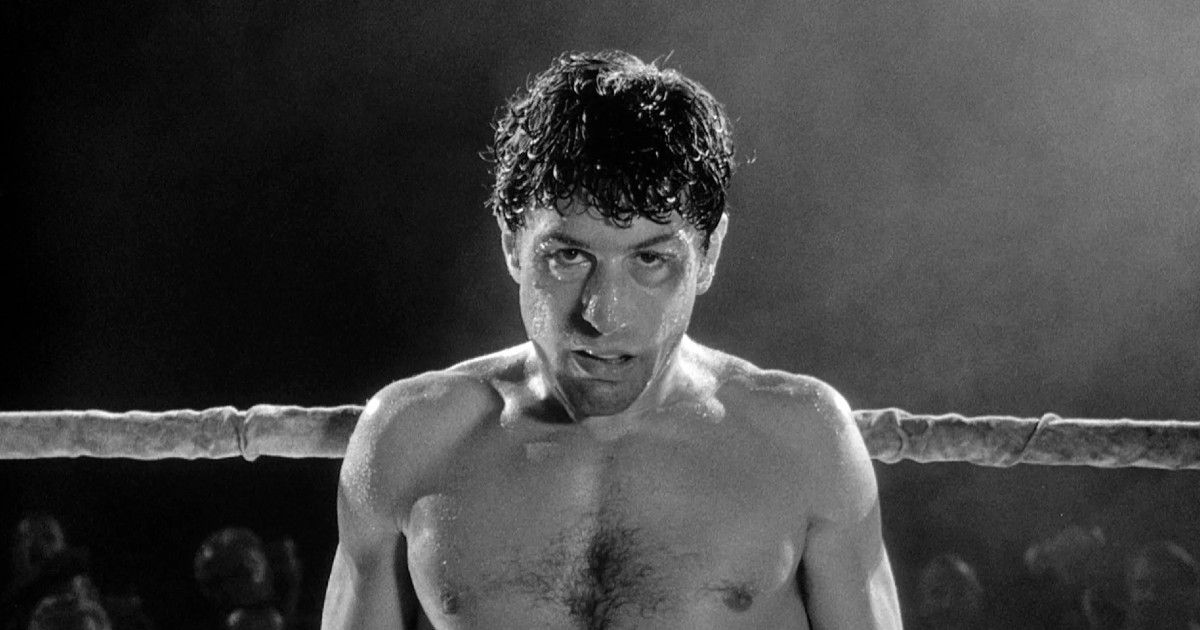 In Raging Bull, temperament and a lack of focus are what end up costing middleweight boxer Jake LaMotta his career. Instead of putting his mind on the ring, he becomes too concerned about the possibility of his wife, Vickie, cheating on him with other men. Unable to overcome his jealousy he keeps lashing out and beating up everyone he suspects of having an affair with Vickie.
Compared to other rise-and-fall stories, Jake's fall from grace is sadder because he loses everything he holds dear. His boxing career tumbles, his club gets shut down because of the presence of underage girls, and Vickie leaves. Even sadder is watching him attempting to bribe officials using jewels from his championship belts. By the end of the film, he has resorted to being a standup comedian.
2
Hoffa (1992)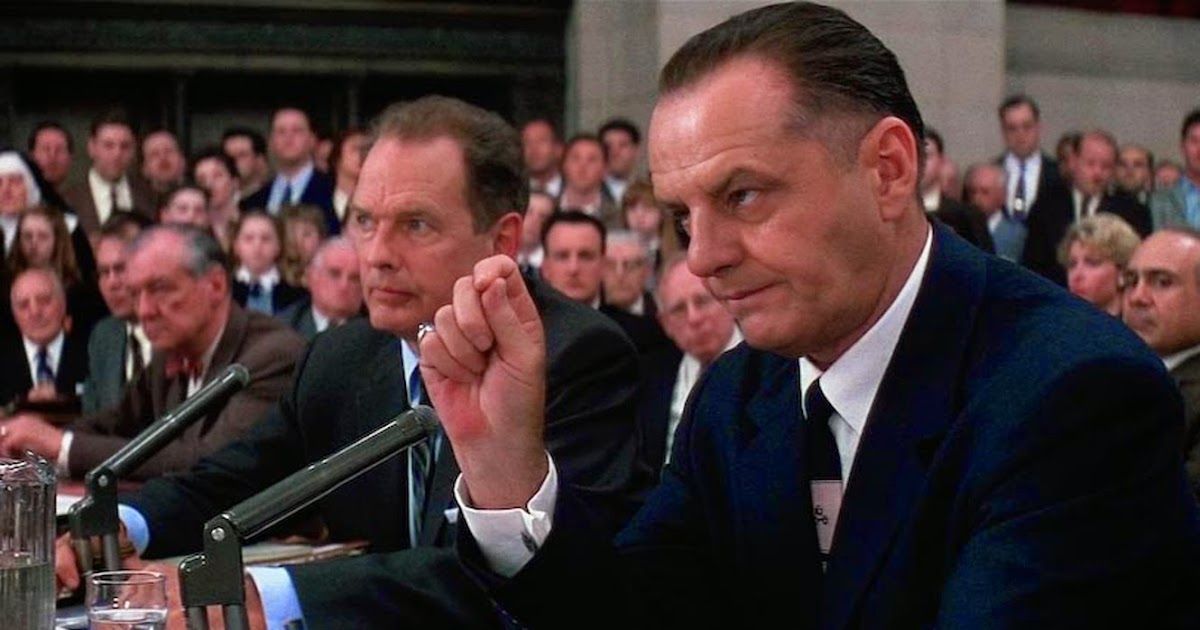 The story of labor union boss, Jimmy Hoffa, is touched on in Martin Scorsese's The Irishman but those hoping to understand the man much better should check out Hoffa. Directed by Danny DeVito and starring Jack Nicholson, the biopic follows the ambitious titular character as he achieves national fame through his unique and at times controversial leadership skills.
RELATED: The Best Biopics from the 21st Century So Far, Ranked
It doesn't take long for Hoffa's woes to begin. He becomes convicted because of an embezzlement scheme and after being pardoned, he gets so deep in with the mafia that he becomes a target for assassination. As is always the case, Nicholson impresses with his vocal delivery, iron stares, and half smiles, leaving audiences awed throughout the entire running time.
1
Auto Focus (2002)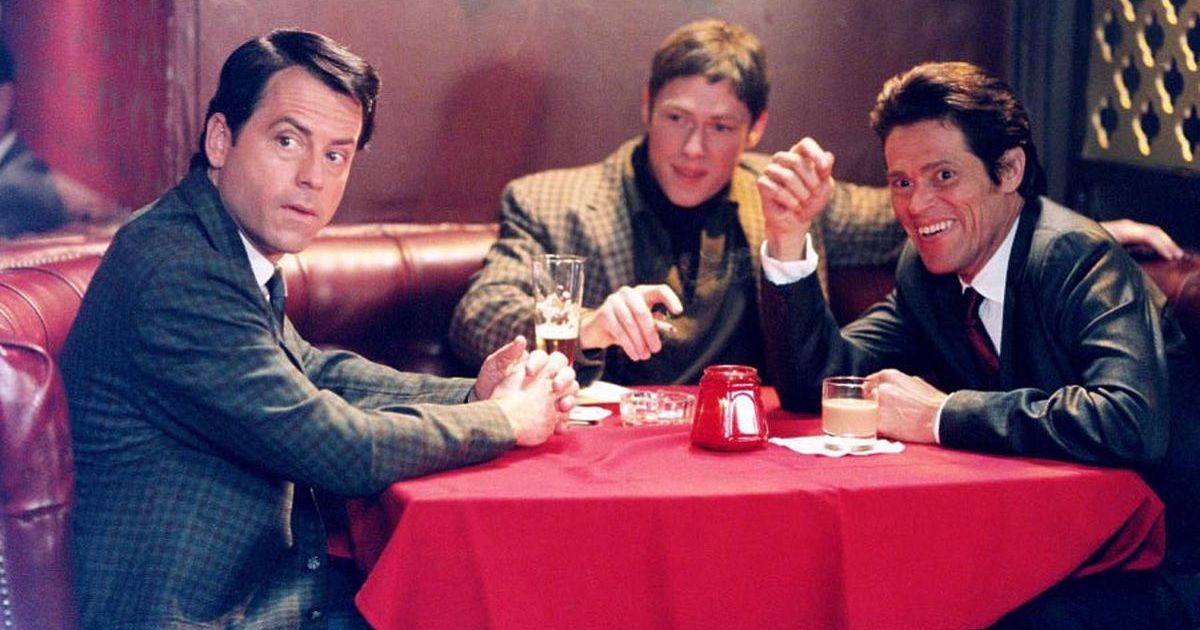 Auto Focus is yet another biopic that serves as a warning about bad friends. In it, radio personality Bob Crane appears destined for massive success after he jumps to TV. He soon becomes the star of the popular sitcom, Hogan's Heroes gets signed up as a leading man for some movies. Regrettably, his life changes for the worse when he becomes friends with the video salesman, John Henry Carpenter.
Crane's failure to avoid bad company results in him becoming a sex addict. As a result, his reputation takes a hit, and his career ends. There is some form of trauma bonding on display in the movie too since Crane sticks to his friend even after losing everything he had worked so far. In the end, his life takes a sad, unexpected twist.