Absurdism has thrived as a long held philosophy and a celebrated art form. Balancing the discord of an irrational universe with the seemingly rational mind of everyday humans, absurdism allowed followers to suspend all belief in a world that operates in sense. Similarly, surrealism is another school of thought that not only questions but bends reality into the vision of the creator. Emerging after World War I, surrealism offered audiences a sense of escapism and artists a tool to create a world where contradictions exist side by side, prompting consideration of an overarching message.
In the 2010s, however, a plethora of media relied on the core tenets of absurdism and surrealism, as well as the comedic talents of creatives behind these projects. With their feet planted firmly in the real world, projects like Everything, Everywhere All At Once and multi-hyphenates like Jordan Peele and Boots Riley have used absurd comedy and surrealism in their efforts to call attention to and examine the pervasive inequality that suffocates millions of people close to home and billions across the world.
Furthermore, other creatives have looked to absurdism and surrealism to tackle the everyday obstacles in life, both recognized and overlooked. A litany fo series have used both philosophies to examine the impact of mental health, discrimination, and socio-economic status on the human condition.
Some techniques, as seen in shows like Fleabag and Chewing Gum include breaking the fourth wall, a decision made by the protagonist to invite audiences into their lives. Perhaps the protagonist finds it necessary to require silent allies, only allowed to watch and agree without any dissent. A far more insidious intention lies in the protagonist's wish to manipulate the events in their favor. Other series like Ramy, Atlanta, and Insecure use a combination of substance use, religion, mental health, and other unique experiences to address societal plights and the protagonist's self-loathing and an aspiration for a better life.
These selected series have leaned into absurdity and surrealism to both entertain and inform. By using these techniques, creators speak to multiple audiences, one that interprets the everyday stories of their favorite characters as figments of their imagination or overreactions, and another that knows all too well about the significance of surreal scenes. In one breath, seemingly outrageous scenes seem hyperbolic. In another, those same scenes serve as symbolism for a viewer's real experience. What could that spell for some of the most beloved comedies in syndication? Look no further.
10
Atlanta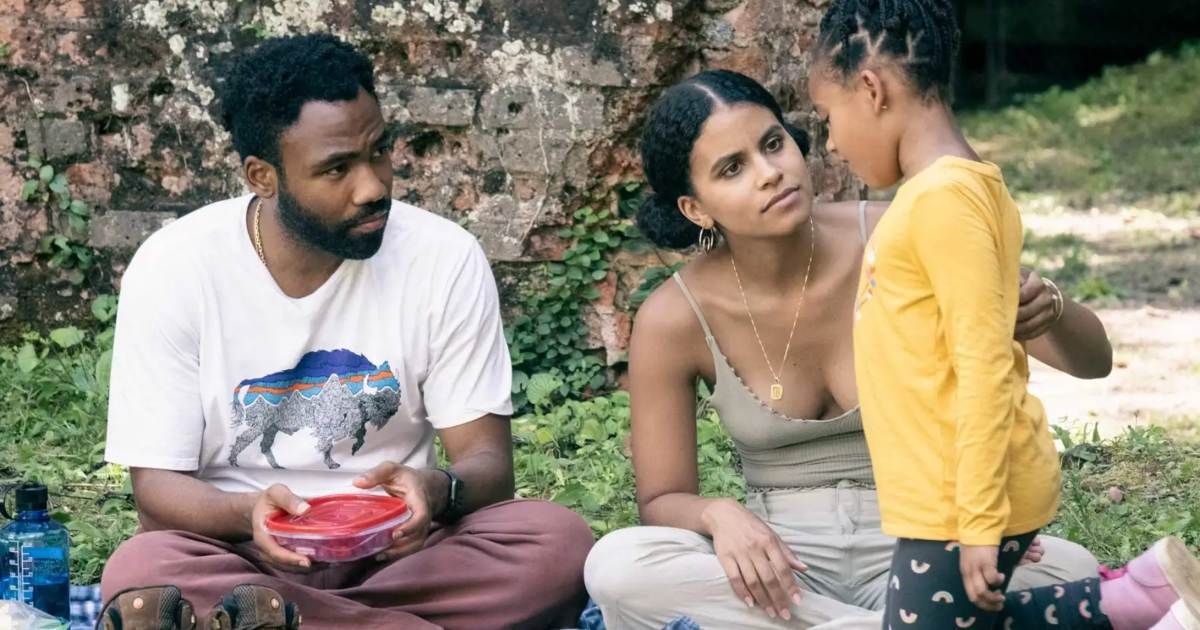 Probably the most famous example, Donald Glover's Atlanta has been hailed by many as a refreshing exploration of the African diasporas' experience in the United States. Following his exit from Princeton University, Earn Marks (Glover) experiences a litany of bizarre experiences in hopes in propelling his cousin Alfred "Paper Boi" Miles (Bryan Tyree Henry) to fame while also making worthwhile life choices.
The series' Afro-surrealist approach offers audiences a vivid yet honest depiction of the Black American experience: the savory victories, the painful losses, and the unique experiences within those margins that make life worth reflecting on and improving. Instances like the introduction of exploitative mogul Kirkwood Chocolate (Glover) may seem like a bizarre trip into the imaginary but rather speaks to the authentic decision to highlight the continued exploitation of black workers in the entertainment industry. The prevalence of weed on the series has definitely contributed to some of the most hilarious lines uttered on the series but as the creator states, marijuana serves as a medicinal solution for the specific PTSD that black people suffer from due to the living legacy of unchecked anti-blackness. The intricacies of Atlanta have resulted in audiences interpreting the various scenes in many different ways. Those with knowledge of the Black American experience have readily acknowledged the real commentary that others might overlook, and it has contributed to millions of discussions about the impact and the ethos of the series.
9
Ramy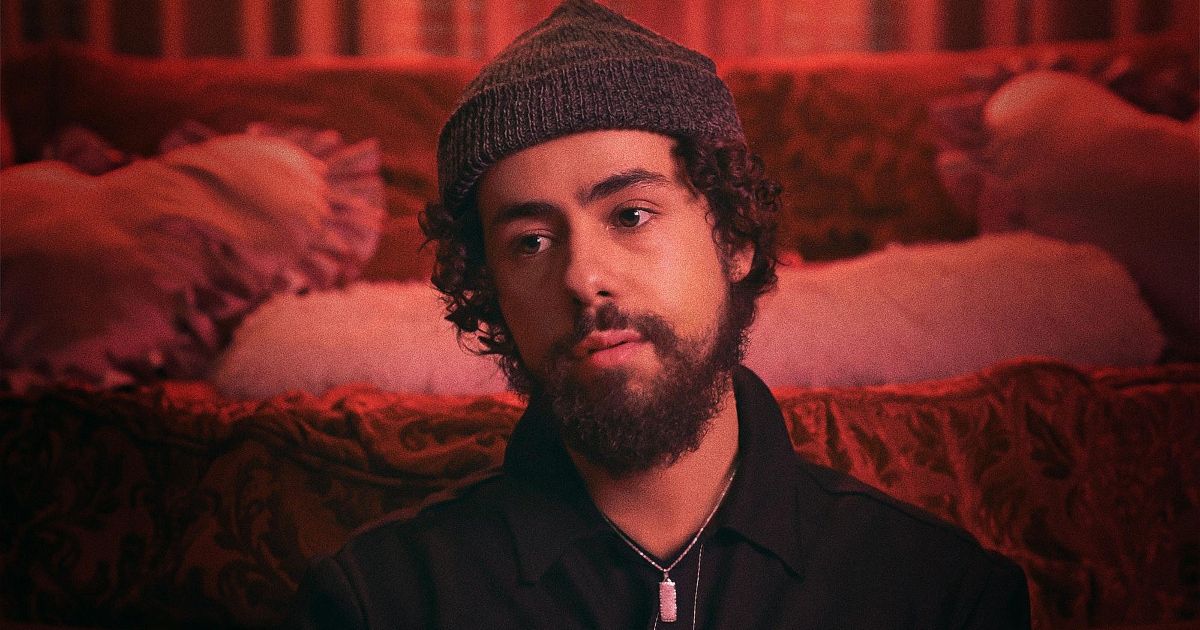 Ramy continues to be c one of the most enjoyable comedies. Centered around Ramy Hassan (Ramy Youssef), an Egyptian-American living in New Jersey. The series is an exemplary examination of many topics: the lives of American Muslims post 9/11, the anxiety that comes with aging and approaching major milestones, rigid expectations, and a search for genuine connection. At times, Ramy feels like an intense family drama, giving viewers a close look at Ramy himself, alongside his accomplished sister Deena (May Calawamy), his overprotective parents, portrayed by Hiam Abbas and Amr Waked, as well as his animated yet bigoted uncle Naseem (Laith Nakli).
Whether audiences find Ramy accompanying a bizarre, elf-like man and a leopard-lady throughout the city, or his friend Ahmed (David Merheje) discovering answers to his marriage dilemma in a backed-up bathroom, the series remains a refreshing and riveting depiction of American Muslim lives and their attempts to find an inner peace as well as external stability.
8
Dave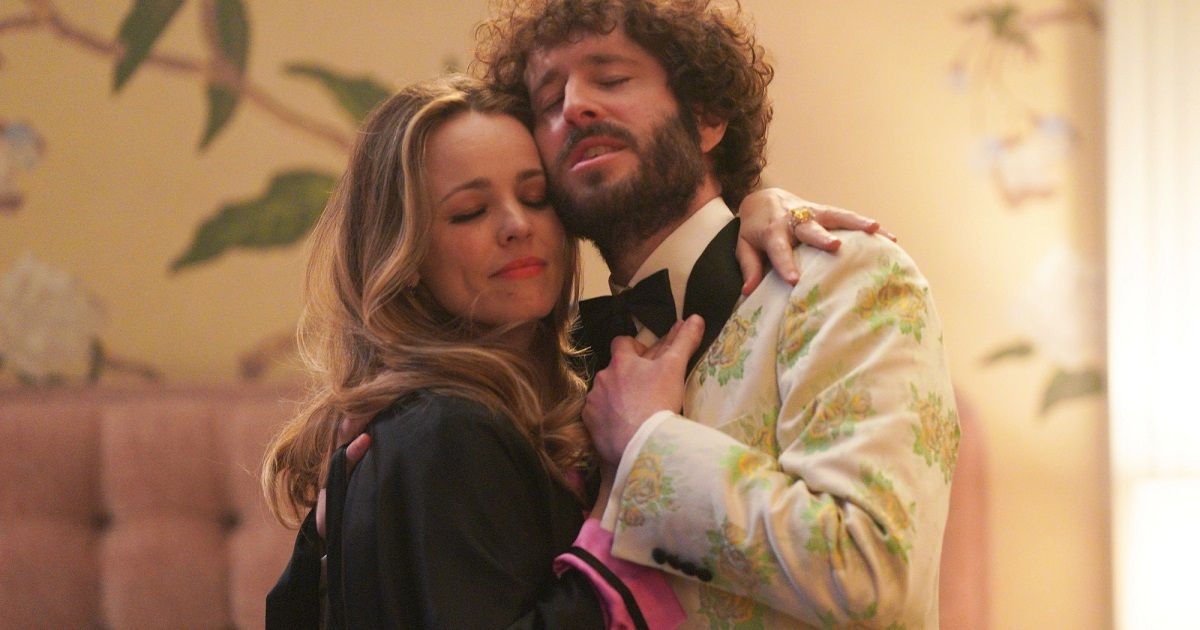 The final piece to the unofficial trilogy of FX series that follow millennial men and their outlandish adventures, Dave finds comedian and rapper Dave Burd, also known as "Lil Dicky", aspiring to be one of the best rappers in the world. Viewers see every angle of Dave: the suburban Philadelphian with two parents and their complicated relationship, the struggling romantic with an on-and-off again girlfriend, the musician on the rise and his entourage, and the various criticism the show presents implicit and the characters highlight explicitly.
The pilot opens with an unforgettable conversation between Dave and a urologist about the inspiration behind his rap moniker Lil Dicky, laying the foundation for some of the most unbelievable moments that would appear later in the series. A ludicrous freestyle from producer Benny Blanco and a rather ridiculous date gone wrong has rendered Dave to be a particularly adventurous coming-of-age comedy.
The series goes to great lengths to highlight just how selfish, insecure, and out of touch Dave is. Unlike music-centered dramedies, Dave quickly finds success and is easily absorbed into the world of celebrity. Despite the obstacles standing between him and materializing a major label debut or his relationship with Ally, his main love interest, Dave objectively has it better off compared to his peers and other characters in similar media, and it presents itself in the way he continues to toy around with his career and his relationship with his body. The slew of celebrity cameos only accentuate the criticism of Dave and the subsequent dilemmas, that occur due to his ego, calling attention to both Dave's privilege and his unreasonable approach to music stardom. However, they also make for amusing moments on television.
7
Insecure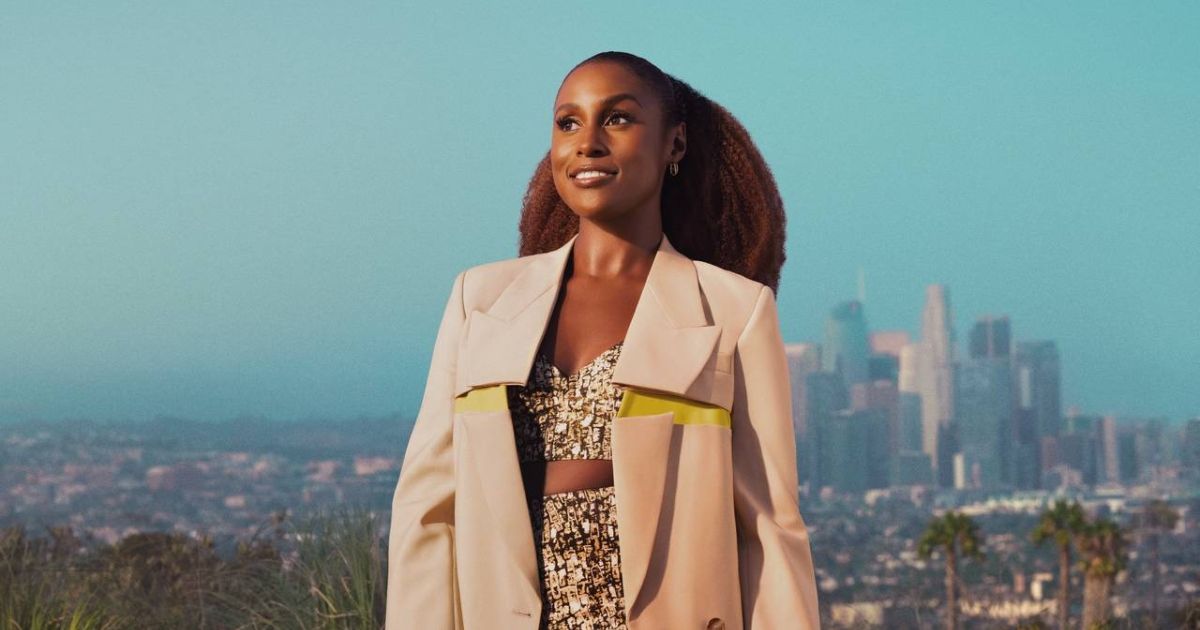 Insecure finds itself firmly placed among HBO's most enjoyable series and one of the most influential series of the 2010s. Adapted from creator and lead Issa Rae's Misadventures of Awkward Black Girl, the series focuses on Issa Dee, a twenty-something year old millennial whose frustration with her stunted journey to success manifests itself in the oddest of ways. Much like many of us growing up, Issa finds confidence and self-assurance by her lonesome, frequently rapping herself into the mirror. But, its moments like a Coachella trip gone wrong, or reimagining the painfully real work experience that really speak to the show's premise and appeal.
Related:
10 TV Shows That Defined Millennials Living in Their 20s
Commonly seen in millennial, coming-of-age stories, the absurdity aims to highlight glaring issues in one's life. The lengths to which Issa, her boyfriend Lawrence (Jay Ellis), and friends like Molly (Yvonne Orji) go to preserve a work-life balance, or commit to a self-improvement journey is particularly compelling because it strongly illustrates just how horrible it can feel when longtime dreams crumble and how difficult recovering from that can look like. The series' cast of characters not only live up to the title but spend five enjoyable seasons working to become the opposite.
6
Fleabag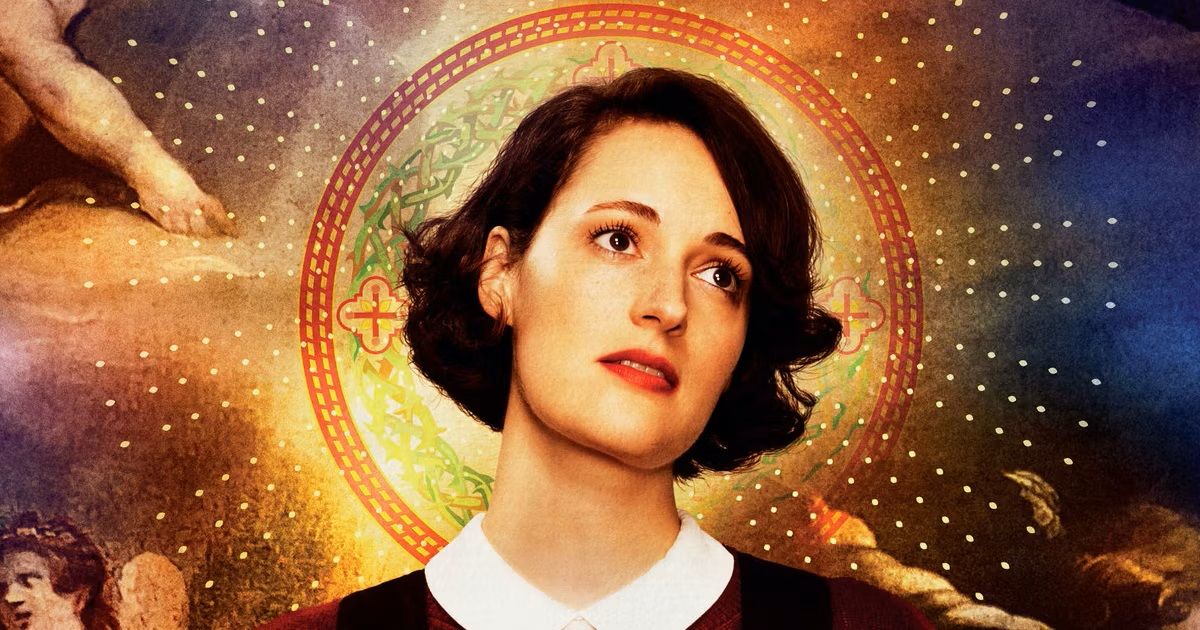 From the mind of triple-threat Phoebe Waller-Bridge, Fleabag follows the creator, head writer, and lead actress' reimagined one-woman-show on screen. The titular character seemingly meanders through life, taking viewers along for a gaze into her most intimate moments, frustrating family reunions, and initially ambiguous yet tragic revisit to the days leading up to her best friend's passing.
Famously, Fleabag engages with the audience directly. Her continued breaking of the fourth wall has laid the foundation for the series' general appeal and overall acclaim as one of the strongest 2010s comedies. Profoundly, it mirrors modern day relationships between an individual and their social media presence. Fleabag's consistent conversations beyond the television screen is not unlike the many live streams, tweets, or updates that many of us send into the ether. While retaining moments both mundane and precious may seem like basic precautions, it also acts a deliberate curation of one's online identity. As a result, peers online and offline will undoubtedly have a skewed opinion of oneself. Despite Fleabag's manipulative tendencies, her choosing when to detract from or engage with the audience all derives from a desire to curate an ideal version of herself, a distraction from the pain that sits within her.
5
Physical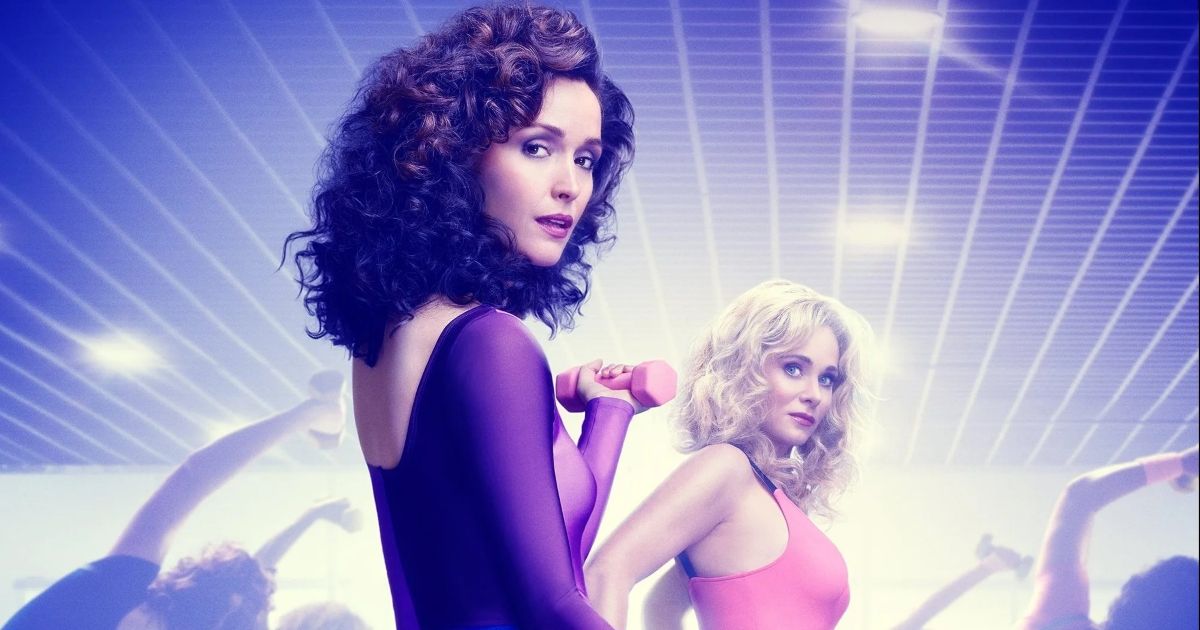 From the mind of Rose Byrne, Apple TV+'s Physical focuses on Sheila Rubin (Byrne), a seemingly typical American housewife that finds solace in aerobics. Set in 1980s San Diego, Sheila attempts to tackle her responsibilities as a mother and wife while silently suffering from an eating disorder. As the series progresses, the series takes the familiar story of a suffering woman who seemingly has it all and delves deeper into her suffering and the enabling events that led to the person she is today.
Viewers are first met with Sheila's rituals: which consists of appeasing everyone in her orbit before evacuating to a hotel room where she binge-eats in the nude and subsequently purges. Additionally, audiences are greeted to Sheila's intrusive thoughts, a particularly nasty voice that continuously dehumanizes Sheila and attempts to isolate her from the rest of the world. Her condition clearly worsens as her obnoxious husband Danny (Rory Scovel), his rival John Breem (Paul Sparks), and actress Kelly Kilmartin (Zooey Deschanel) act as additional stressors. The vivid and often, outrageous hallucinations may appear as beautifully shot scenes or hilarious bits. However, at their core, they are manifestations of Sheila's pain.
Physical's excellence lies in its depiction of Sheila's struggles and recovery as a non-linear path. Through amusing dialogue and seemingly ridiculous scenes, the series truly commits to its complex exploration of eating disorders, health and wellness, and just how much of an impact misogyny has on body image and self-image.
4
Chewing Gum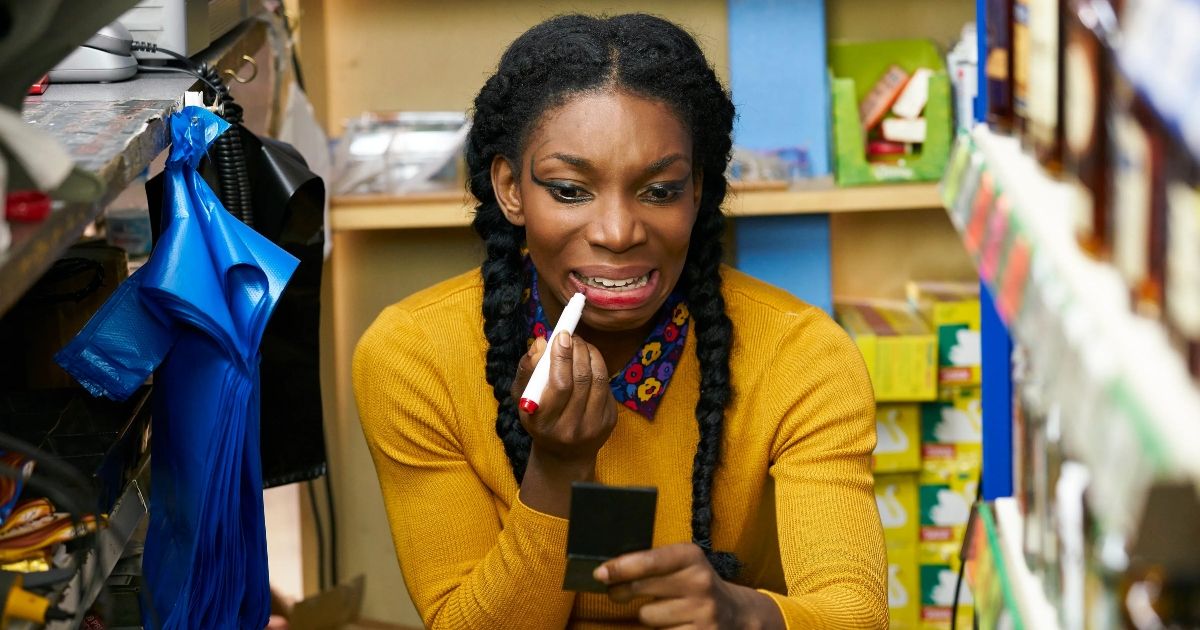 While Michaela Coel has a career filled with interesting experiences, many would come to know of her and her genius through the E4 series Chewing Gum. The series focuses on Tracey (Coel), a young woman living in one of many estates in London. Joined by colorful characters like her sister Cynthia (Susan Wokoma), Candace (Danielle Isaie), and Aaron (Kadiff Kirwan), Tracey attempts to undo the years of sexual repression due to her strict religious childhood. From her hilarious split from Ronald (John MacMillian) to her will-they-won't-they romance with the amateur poet Connor (Robert Lonsdale), Chewing Gum offers a slew of unforgettably funny moments that range from the grotesque to the comical.
What makes Chewing Gum one of the funniest comedies to come out fo the 2010s is its depiction of Tracey's vivid imagination. Throughout the series, Tracey seemingly slips in and out of reality and what makes this creative decision all the more amusing is that Tracey has quite the surprising life. Cousins with crushes and terrible drug-induced trips have shaped Tracey's array into adulthood with plenty of unbelievable moments that would go on to inform her later decisions.
3
The Rehearsal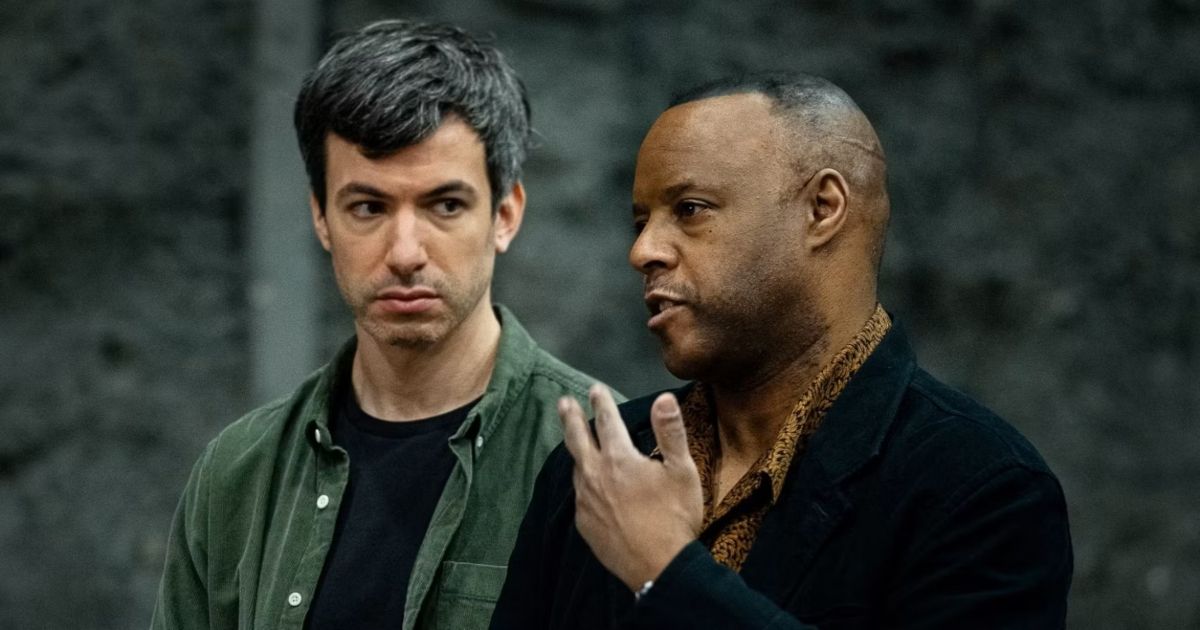 Nathan Fielder is far from a novice when it comes to obscure comedies. Known for his unique strain of awkward humor, shows like Nathan For You offered audiences a look inside his genuine attempts to capture some of his most frustrating and fulfilling moments in life. The Rehearsal continues in a similar vein, relying on his distinguishable docu-comedy style to provide an initially confusing but excellent series.
The Rehearsal is just what it sounds like, Nathan Fielder rehearsing various experiences in his life: an outing at a bar, a desire to help a stranger reveal the truth behind an innocent white lie, and a particularly engaging moment with a family. What begins as an attempt to visualize the many outcomes of a single night, Nathan's meticulous consideration of the process leads him to conduct a simulation for a woman questioning motherhood and involves a series of child-actors, a rigid recruitment method, and an intriguing look inside the rehearsals effects on the actors involved. The continuous sipping in and out of fiction creates a rather engaging viewing experience. The Rehearsal is quick to invest in but difficult to detract from. Fiedler's experiment offers some laughs but largely explores the brains and the hearts behind life's many decisions both mundane and imperative.
2
BoJack Horseman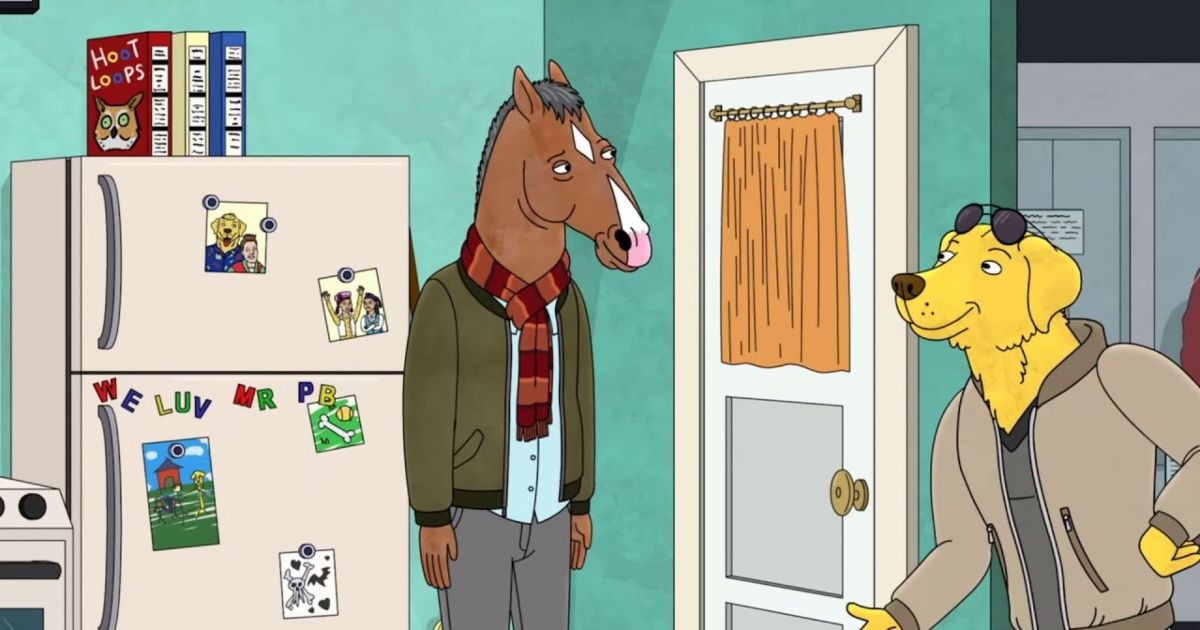 BoJack Horseman Is easily one of the most referenced works on social media. Following a 90s star that happens to be an anthropomorphic horse and his friends of varying species, the series depicts life in various angles. In one light, the series appears to be a commentary on fame, attention, and one's journey towards self-actualization while in another light, the series tackles more universal concepts such as mental health, dealing with discrimination, and sexuality.
Related:
16 Best Animated Shows For Adults
In hopes of publishing a memoir, BoJack enlists the help of human ghostwriter Diane Nguyen (Allison Brie) while concurrently dealing with his inner circle of vibrant characters such as his unofficial roommate Todd (Aaron Paul) and his on-and-off lover Princess Carolyn (Amy Sedaris), who also functions as his agent. BoJack's self-destructive behavior defines most of the series, with his actions causing a ripple effect, at the detriment of his close friends. Despite the alternate timeline, where humans and animals live as one, and the unbelievable events that take place, the series is by and large, an entertaining yet effective series that proved to the world of comedy that the politically correct comedy is far from the Orwellian nightmare that some make the genre out to be. The discussions about Diane's depression, Todd's asexuality, and a seemingly ridiculous debate about gun control all manifest in fantastical ways. However, the strong writing and enamoring acting performance are the driving factor behind the contentious yet comical relationships that the show holds.
1
Regular Show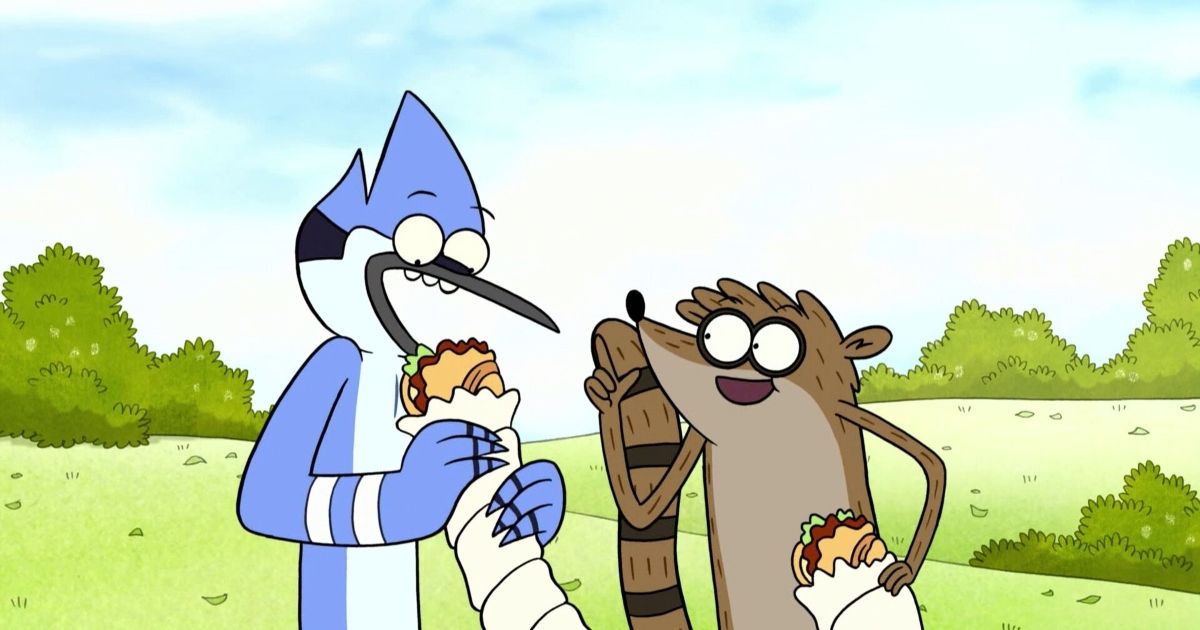 Regular Show stands as one of Carton network's most enjoyable yet relatable series. Centered around the many adventures of Mordecai (J.G. Quintel) and Rigby (William Salyears), the series finds the two millennials wreak havoc in their quaint city while also leading life-threatening campaigns throughout the multiverse. With humans, animals, ghosts, and other species inhabiting the world, chaos is bound to occur. Nevertheless, the discord is not always portrayed as a battle between good-and-evil, but instead captures the many shades of greys that define the universe's interesting characters.
Friendships with Death himself, quarrels due to differing opinions on labor, dating a cloud are some of the various encounters Mordecai, Rigby, and the peers at the beloved Park have along the way. Despite the abstract nature of the show, the characters and their many experiences live up to the title. Whether they're thrust into the future or battling floating heads, their genuine fears and aspirations many people's first foray into adulthood. While many of us don't have the luxury of escaping to another dimension, fending off intergalactic demagogues and world-hopping to evade work are feelings that hit quite close-to-home considering the polarized political environment and genuine disillusionment with the world, stemming from late-stage capitalism.
Both playful and poignant, Regular Show reminds viewers of their everyday obstacles while making the best out of those situations with hilarious episodes and thoughtful story arcs.